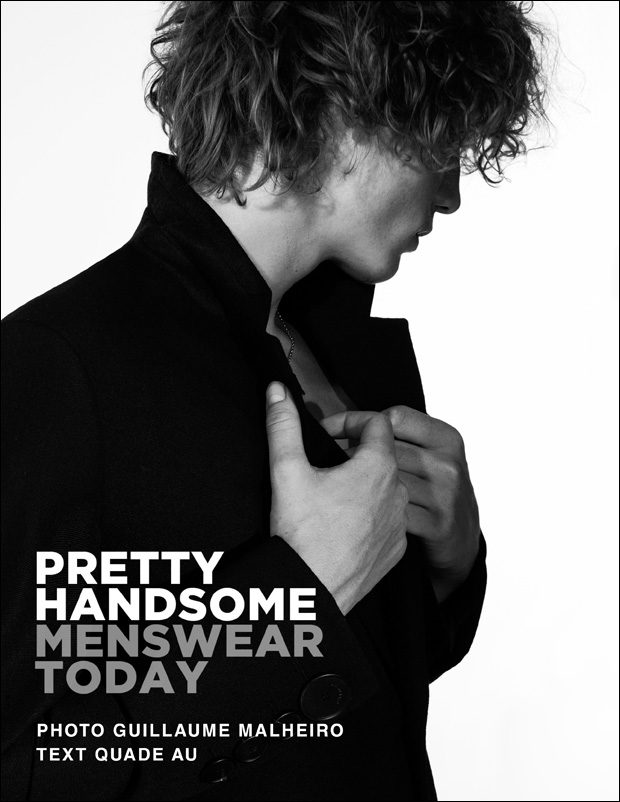 MMSCENE contributing writer QUADE AU explores the impact of men's fashion industry on today's generation of millennials and the way menswear is consumed in 2017. 
Ten years ago, things were much different. Society had not yet discovered the iPhone, Pluto was still considered a planet, and menswear played by strict conformed guidelines that compiled only of tailored suits and generic cuts. Yet like all things, time changes and creates anew- in the modern age of empowered femininity and social technologies the image of the masculine man has evolved. [Photo above total look Givenchy Menswear Fall Winter 2017]
Scroll down for more of our article, including exclusive shoot and video from MMSCENE Issue 017.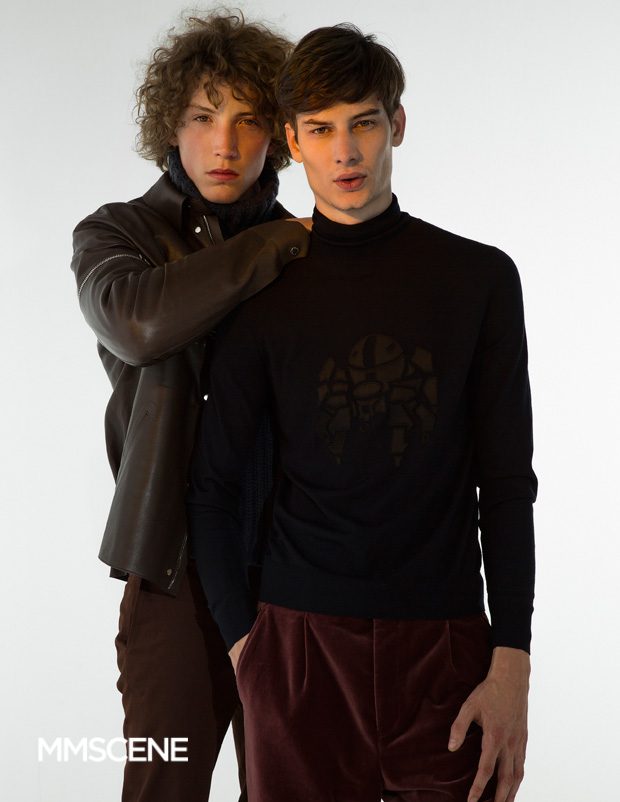 Models left wears sweater and  trousers  Hermès, leather jacket Louis Vuitton, model on the right wears sweater and velvet trousers Hermès.
As woman find gender fluidity through Clinton attire and couture gowns, designers are now finally exploring new ventures for menswear- redefining the relationship between gender and fashion. Today, much of the brands that once sexualized men for woman's persuasion are now building an industry of male models for the common man to aspire to be through clothing and embellished accessories. Quite similar to how a thousand dollar watch universally symbolizes fortune, a man wearing the designer clothes seen on popular male models- now represent style in a justified pretension.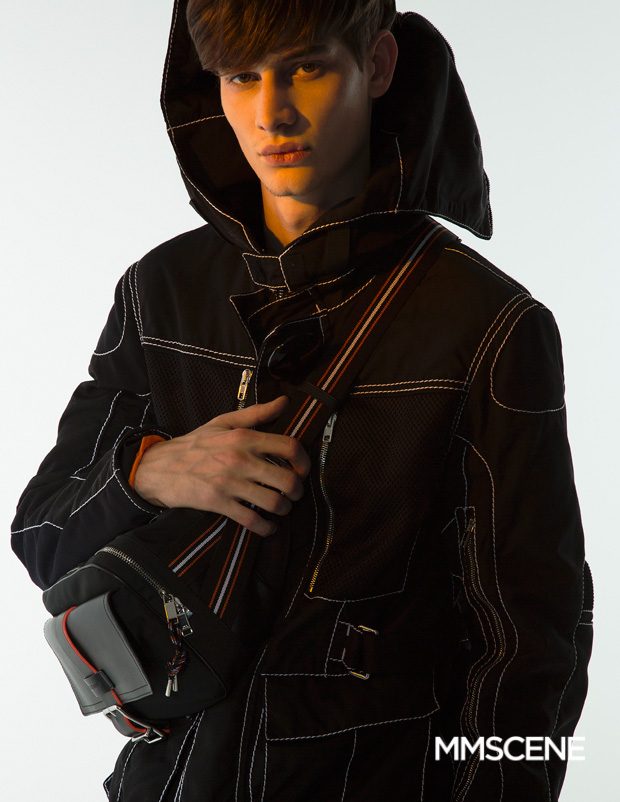 Total look Givenchy
Nowadays men, particularly the younger generation have slowly become infatuated with the ideal of looking picturesque for social accounts, and are now willing more than ever to spend their hard earned money on both street and designer wear – giving rise to the male model industry, where bronzed abdominal muscles and contoured jaw lines are now equivalent to the fashionable woman's size zero. Men's polished style in the fashion community has begun to slowly unravel and showcase clothes that mirror individuality rather continually fronting the overused three piece suit and polished belt. Givenchy for example, once known to be an exclusive brand to the elite, began featuring printed hoodies- a common ground for men whilst iconic pieces such as the classic Burberry plaided uniform unfolded into wear that was ruggedly chic and unclassical-ly tailored appealing to a new audience of conscious men. Simply by observing various urban landscapes, there is a clear shift in men's styling- male models or colloquially titled the 'Ken Dolls' of fashion are bringing into vogue a new interpretation of masculinity- so much so that colognes, skin care and even handbags marketed towards men have seen an uproar in sales and commercial exposure.

Fashion has never been about designer signatures or seasoned silhouettes, it has always been and always will be about appeal – a lesson modern men are starting to slowly grasp. With every new season, different textures, colors and cuts are being newly introduced with the expectation that men will dare to experiment outside their established clothing norms. The most recent Summer/ Spring collections of Milan and Paris are a prime example of this new age of the modern man; where fashion commentators became almost bewildered by the diversity of clothes and the 'lack' of standard masculinity within the pieces. The deconstruction of fit and the abundance of prints featured on the runways for the time being seemed new, and partnered with the influence of male models and bloggers acting as the trend setters of masculine flare the changing movement of designers not only sent a message about gender narrative but also ignited a formative experience that will inevitably filters down from major fashion houses throughout cities- adopted by anybody and everybody into their own personal wear.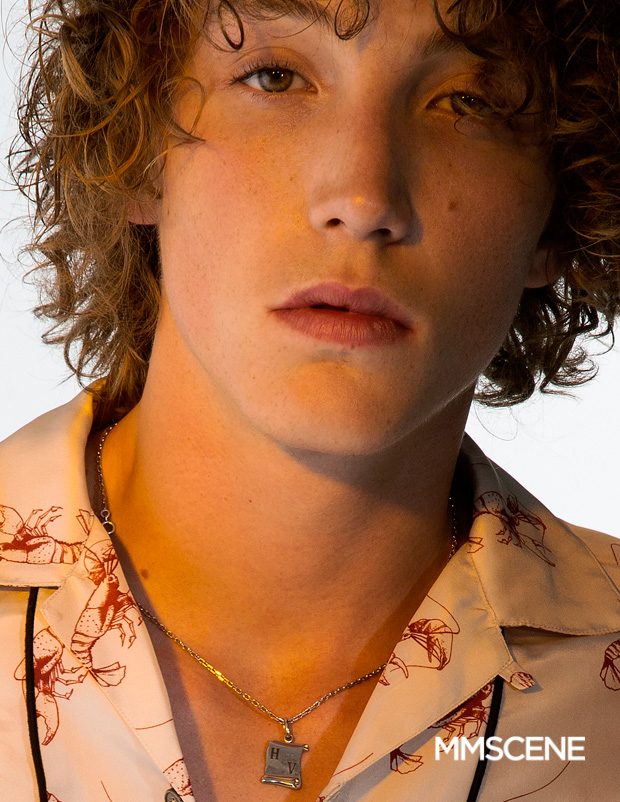 Total look Lanvin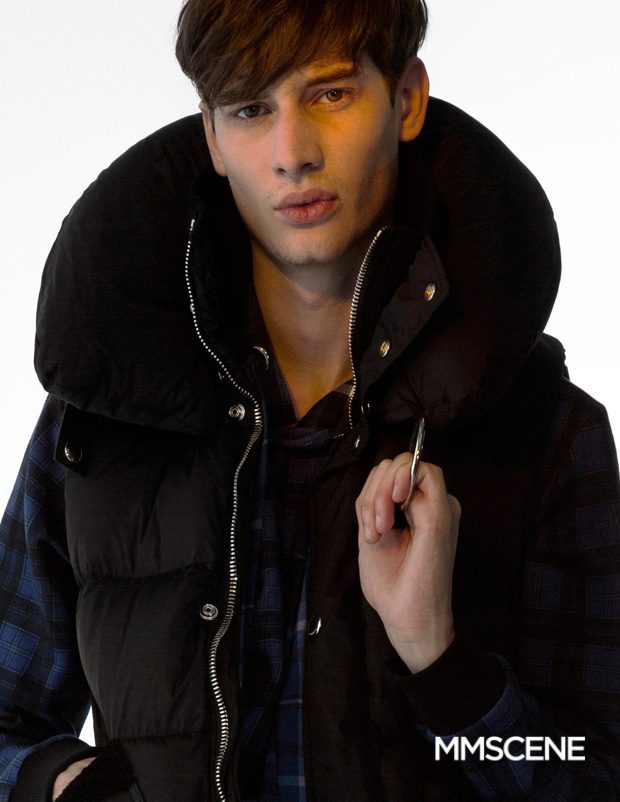 Total look Givenchy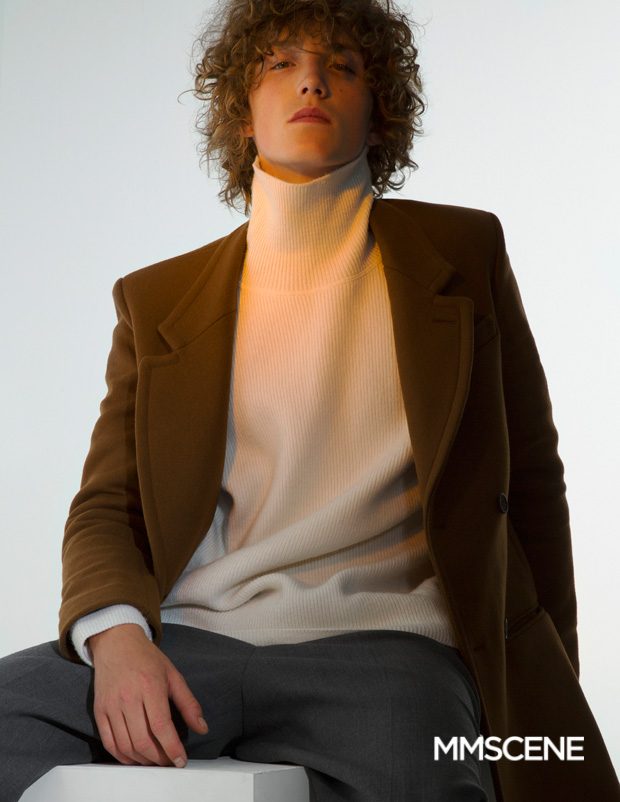 Total loook AMI
The continual feature of male models as the modern Troy of handsome sophistication has started to break gender boundaries allowing men to dress for their own accord without the sigma of being labelled effeminate – male models although typically unspoken of or even known by name have without knowingly generated a popular wave of style within today's pop culture, resulting in unimaginable sketches of ten years ago coming to life on the runway and being successfully merchandised.

After years of recycled clothing trends, it could arguably be said that only recently has fashion enthusiastically included men outside Levi Jeans and Tommy Hilfiger polos – like the supermodels of 90's where women flocked to magazine stands imagining themselves as one of Gianni Versace's girls, men are starting to slowly experience similar imagining. Whether it is through the trending clothes or the quality of a structured hair quiff millennial men have now moderately become adorned with their own vanity- unashamed to admit they too have also always wanted to be objectively beautiful. Fashion for the first time in history is unexclusive of gender and for all to indulge.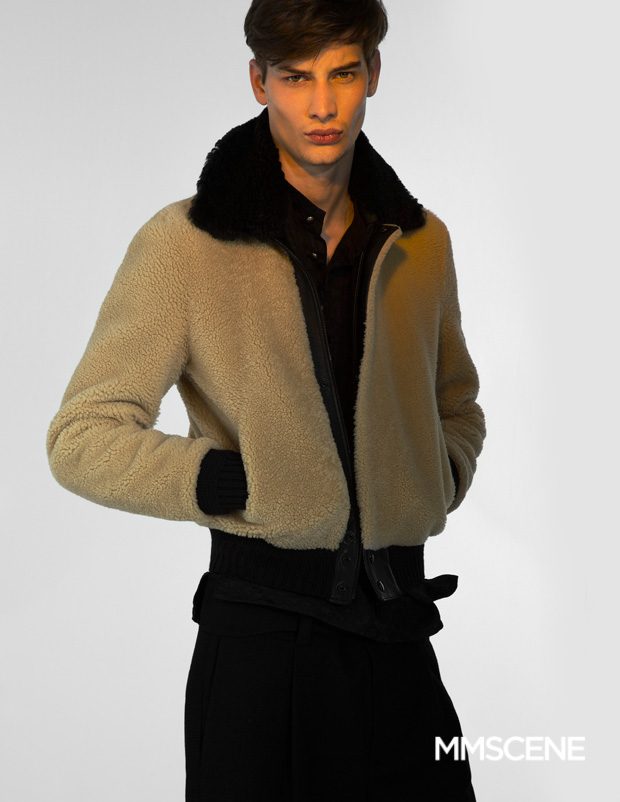 Total look Saint Laurent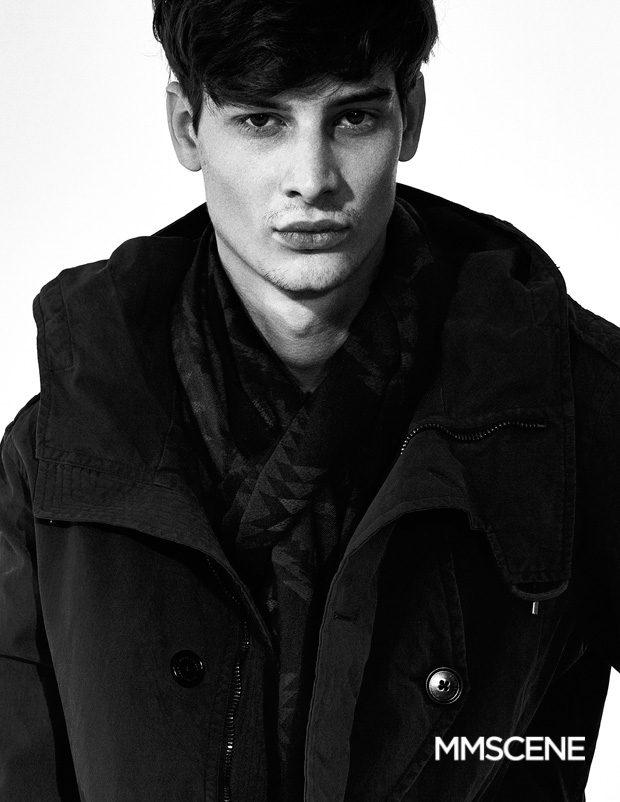 Total look Ralph Lauren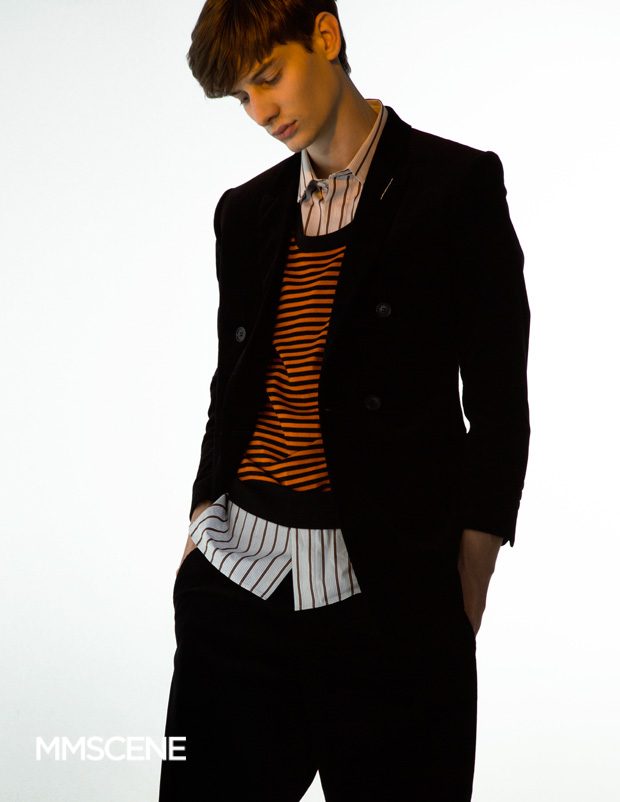 Total look Dior Homme

Text by Quade Au
Photographer Guillaume Malheiro
Videographer Fah Touahri at M Studio Paris
Makeup Artist and Hair Styling Denis Fisher
Assistant Federica
Models Harold Vnt at Elite Paris and Adrien at Metropolitan Models Agency / M Management Paris

Originally published in MMSCENE August 2017 Issue – Issue 017.