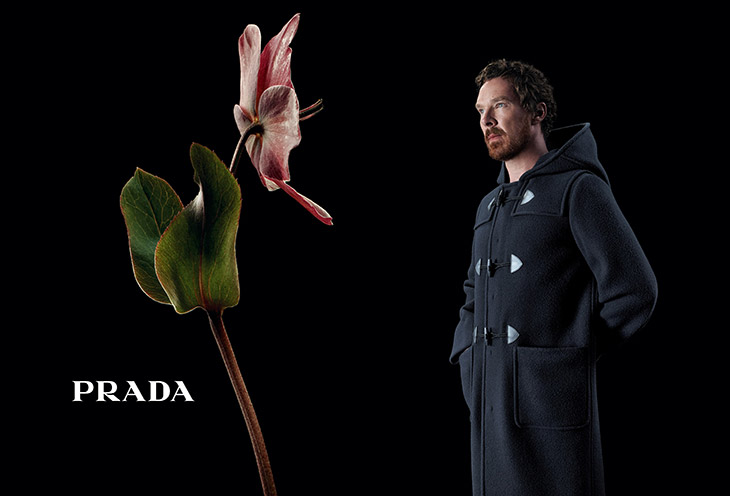 The everlasting principles of beauty, care, and love, which are inherent to humanity as universal emotions, inspired the PRADA Fall Winter 2023 campaign. The idea was brought to life through the metaphor of flowers, which represent love and affection. Flowers are reinvented at human scale to evoke ethereal emotions. They interact with five internationally acclaimed actors Benedict Cumberbatch, Hunter Schafer, Kodi Smit-McPhee, Letitia Wright, and Li Xian, reflecting Prada's longstanding affinity with cinema as a means of conveying cultural ideas and aspirations.
The actors engage with the flowers, which serve as ageless symbols of beauty existing between the ordinary and the spectacular, in an unusual sequence of literal and visual conversations. Flowers, as emotional conduits, cross cultural and linguistic boundaries, and their significance grows as they take on the role of living beings and active participants due to their size.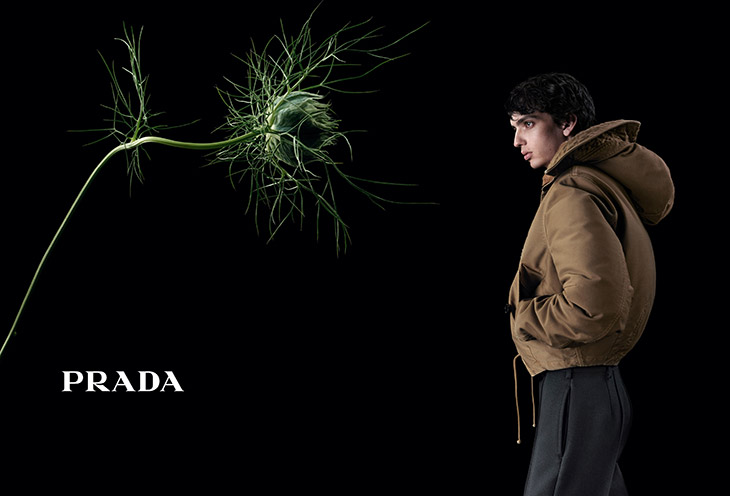 Fashion photographer Willy Vanderperre captured the Prada Fall Winter 2023 campaign images, which include larger-than-life flowers facing each actor and engaging in exchanges and dialogues. The campaign films have the performers interacting with these unlikely blossoms, with a specially written script by Michael Cunningham, the Pulitzer Prize-winning author of "The Hours" (1998). In charge of styling was Olivier Rizzo, with creative direction from Ferdinando Verderi, and casting direction by Ashley Brokaw. Beauty is work of hair stylist Anthony Turner, and makeup artist Lynsey Alexander.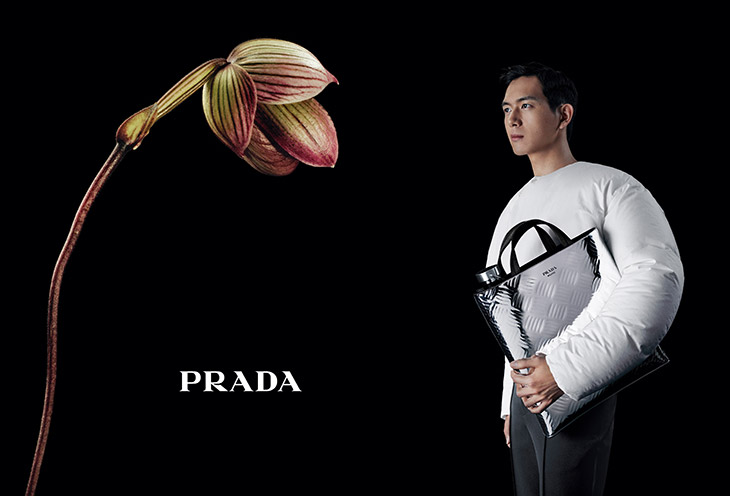 Just as the conversations defy expectations, the flowers themselves embody dichotomies – they are both fragile and strong, precious and commonplace, ephemeral yet eternal. Each flower is one-of-a-kind, acting as a metaphor for humanity and an outward reflection of our thoughts and emotions. The previously hinted synergy between flowers and the embodiment of the human experience is made explicit in this campaign. These seemingly surreal images elicit true feelings, representing the human experience in a tangible way.