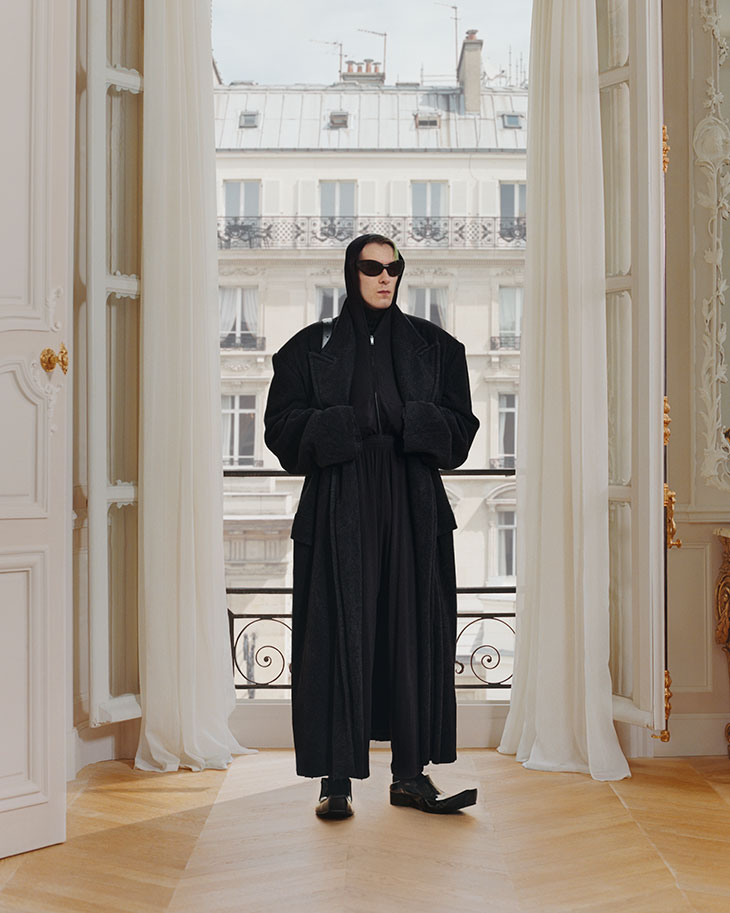 Balenciaga unveiled its Spring 2024 Collection "Capital B" through a hypnotizing time-lapse video that captures the daily rhythms of urban life. The footage showcases passersby gracefully traversing the sidewalks, seamlessly weaving through one another or occasionally pausing to observe their surroundings.
Amidst the sunlit Parisian sky, these city dwellers find both solace and shelter from sudden rain showers.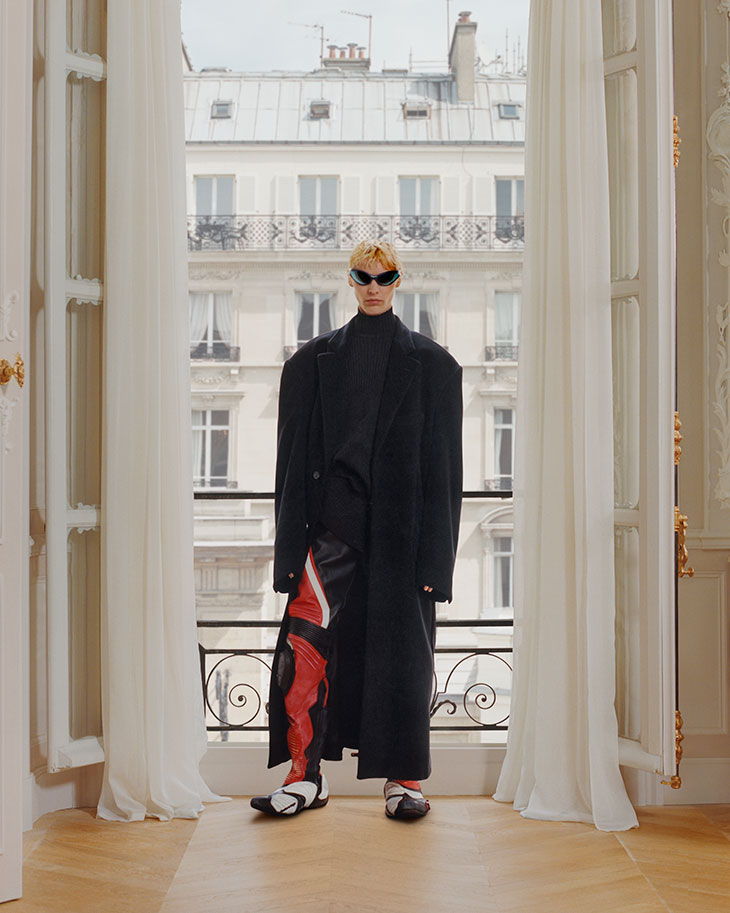 Directed by Mau Morgó, the film unfolds in one continuous shot, providing an uninterrupted view of the vibrant facade of 10 avenue George V. This iconic address, lovingly referred to as "Le Dix" by Cristóbal Balenciaga, serves as the birthplace of the maison's Parisian legacy since its establishment in 1937. Today, it continues to be a significant part of the brand's ongoing narrative. The very essence of this location, along with a commitment to infusing the house's distinctive codes into everyday patterns, served as the driving concept behind the collection.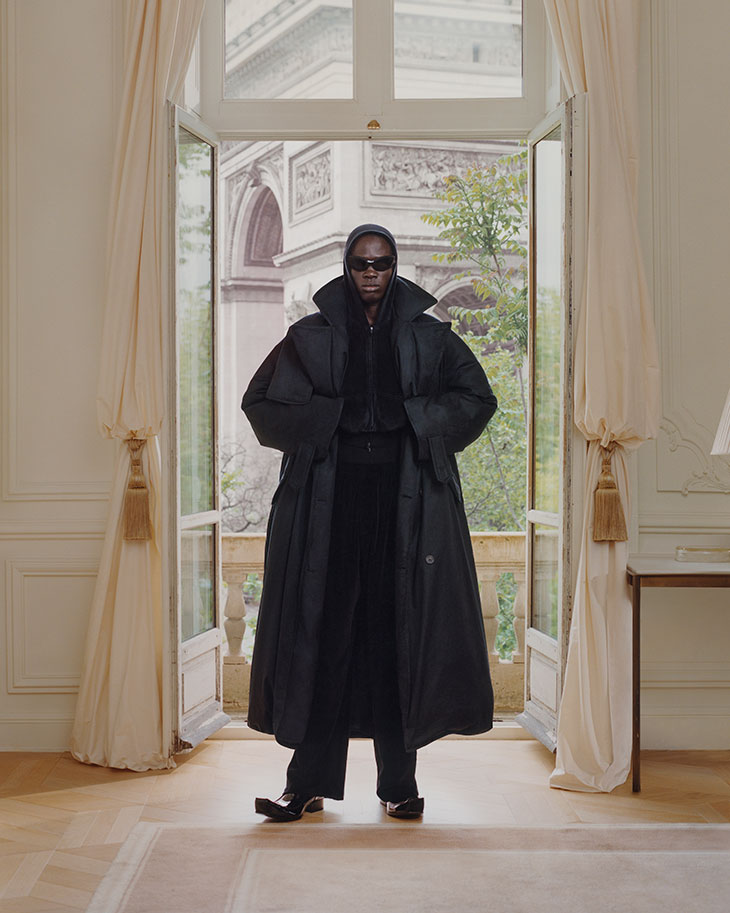 The Spring 24 collection is divided into two distinct chapters: Garde-Robe, which showcases Balenciaga's line of refined wardrobe essentials, and seasonal ready-to-wear components. Together, they embody the brand's signature blend of timeless elegance and contemporary style.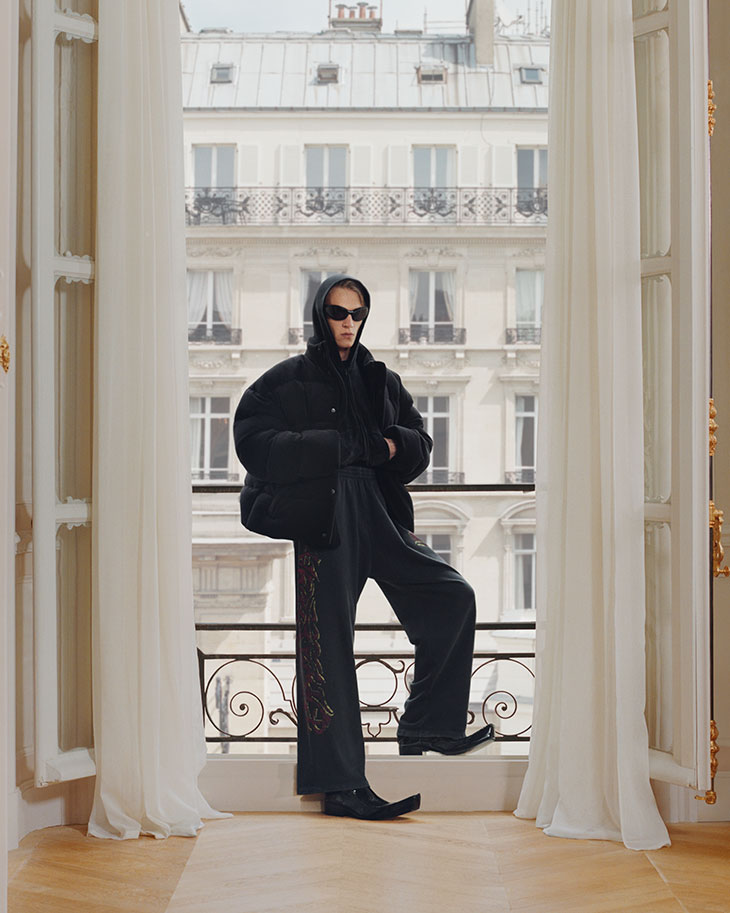 Both segments of the collection are meticulously styled to suit the demands of everyday life, capturing the essence of ordinary activities such as picking up a dropped coin or swiftly gliding by on a skateboard. Hoodies feature plaid linings, symbolizing the bustling nature of urban living, while tailored pieces showcase precise cuts and luxurious rare wool fabrics.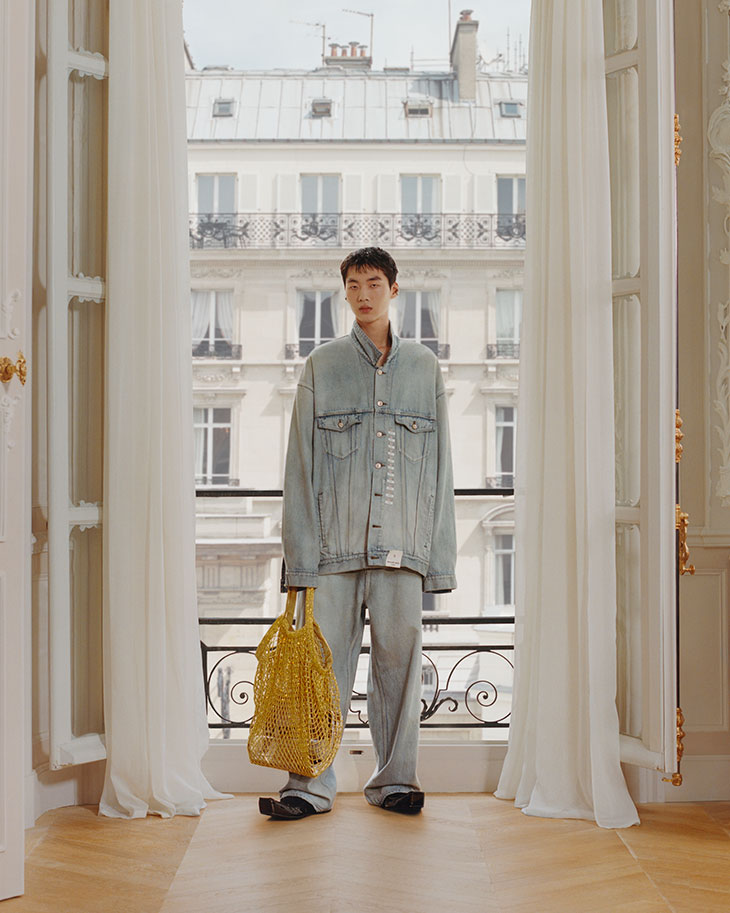 Eveningwear takes on a new level of fluidity with the use of lightweight surfer jerseys and technical crêpe textiles. This emphasis on movement reflects the dynamic nature of daily life, where functionality meets high fashion. A notable transformation within the collection is the Biker Boot, which evolves into the Pantashoe, seamlessly blending enhanced maneuverability with a touch of demi-couture.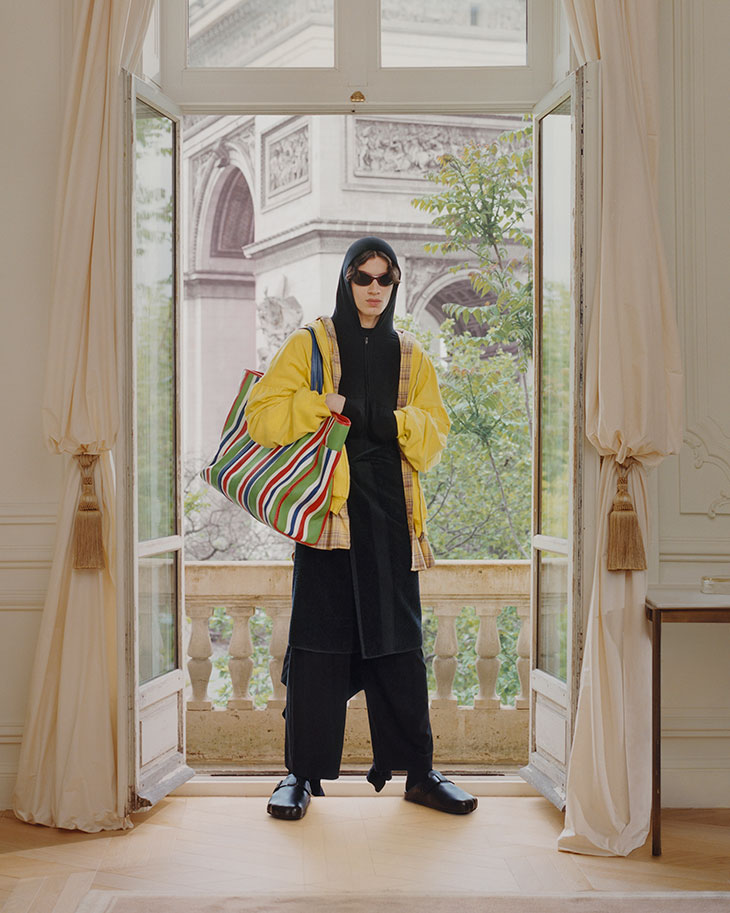 The overall result is an exploration of metropolitan motion, seamlessly fusing Balenciaga's distinct aesthetic with the pulsating energy of real life in real time. It is a testament to the brand's ability to capture the essence of contemporary urban living and translate it into cutting-edge fashion.