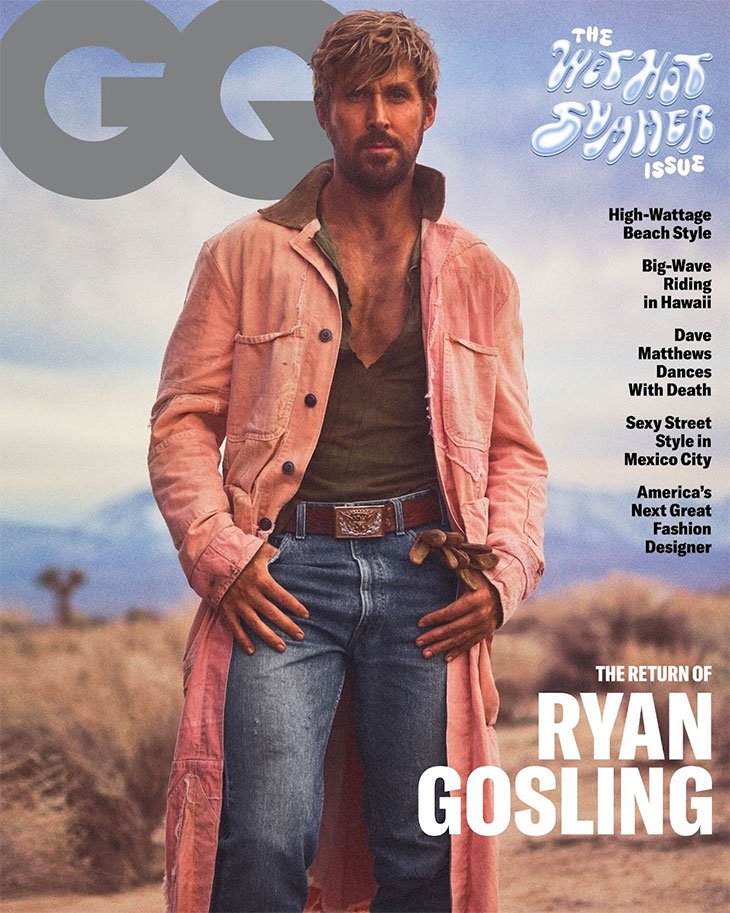 Actor Ryan Gosling graces the cover of GQ's Global Summer Issue, captivating readers with his charm and charisma, captured by the renowned fashion photographer Gregory Harris. In an insightful interview, he delves into various topics, including his role in the highly-anticipated film "Barbie," his transition from independent films to blockbuster projects, and the profound impact of parenthood on his life. Gosling's interview promises to provide a fascinating glimpse into his career and personal journey.
A highly acclaimed Canadian actor, Ryan Gosling is known for his captivating performances and magnetic on-screen presence. With his striking looks and undeniable talent, he has become one of Hollywood's most sought-after leading men. Gosling has showcased his versatility through a wide range of roles in films like "La La Land," "Drive," and "The Notebook," earning him critical acclaim and a dedicated fan base. Beyond his acting career, Gosling is also a skilled musician, having showcased his musical abilities in films like "La La Land" and as a member of the indie rock band Dead Man's Bones. With his talent, charm, and ability to effortlessly embody complex characters, Ryan Gosling continues to be a beloved and respected figure in the entertainment industry.
Additionally, Gosling is set to take on the iconic role of Ken in the upcoming "Barbie" movie, scheduled for release in the United States on July 21, 2023, by Warner Bros. Pictures. This highly-anticipated film adaptation promises to bring the beloved Mattel toy characters to life on the big screen, with Gosling's portrayal of Ken adding his own unique charm and talent to the mix. Fans of both Gosling and Barbie can look forward to a delightful and entertaining cinematic experience as they witness the adventures of these beloved characters unfold.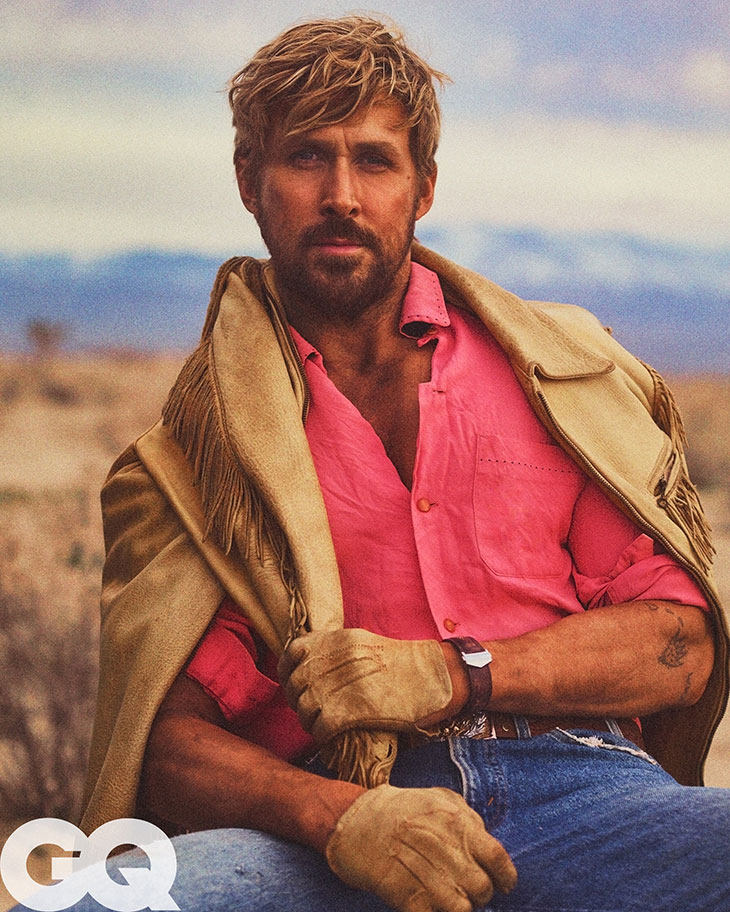 For the latest issue of GQ magazine, Ryan Gosling sat down with senior staff writer Zach Baron for an exclusive interview. They discussed his role as Ken in the much-anticipated film "Barbie," his transition from independent movies to blockbuster productions, his decision to take a break from acting to prioritize his family, and other intriguing subjects.
Before Ryan Gosling and the filmmakers of "Barbie" came along, the character of Ken didn't have much depth. Interestingly, one of the reasons why Gosling decided to take on the role is because it resonated with his own experiences with his daughters. He mentioned that his daughters play with Barbies and Ken. "I did see him, like, face down in the mud outside one day, next to a squished lemon," Gosling says, "and it was like, This guy's story does need to be told, you know?"
Following the release of the Barbie movie trailer, a lively debate emerged among fans on social media regarding Ryan Gosling's suitability to play the role of Ken. Some argued that he appeared too weathered and grown up for the character, leading to discussions that eventually found their way into various tabloids. Gosling, initially responding with diplomacy and a hint of amusement, addressed the controversy surrounding his casting in a way that captured public attention. "I would say, you know, if people don't want to play with my Ken, there are many other Kens to play with," he tells GQ. "It is funny…this kind of clutching-your-pearls idea of, like, #notmyken. Like you ever thought about Ken before this?…But suddenly, it's like, 'No, we've cared about Ken this whole time.' No, you didn't. You never did. You never cared. Barbie never f***ed with Ken. That's the point. If you ever really cared about Ken, you would know that nobody cared about Ken. So your hypocrisy is exposed. This is why his story must be told."
Gosling also discovers a sense of connection between his own childhood self and the carefree, no-thoughts-just-vibes personality of Ken. "There's something about this Ken that really, I think, relates to that version of myself. Just, like, the guy that was putting on Hammer pants and dancing at the mall and smelling like Drakkar Noir and Aqua Net-ing bangs. I owe that kid a lot. I feel like I was very quick to distance myself from him when I started making more serious films. But the reality is that, like, he's the reason I have everything I have."
While Ryan Gosling initially gained recognition for his work in independent films, it appears that his current career trajectory is leading him towards projects with bigger and more mainstream appeal. With upcoming films like "The Fall Guy" and "Barbie," Gosling seems to be drawn to projects that have grander ambitions and aim to entertain larger audiences. "I've always wanted to do it," Gosling says. "I just never really had the opportunity like this, or it never kind of worked itself out this way. It took me a long time to get into sort of bigger, more commercial films. I had to kind of take the back entrance."
Read the full cover story "The Return of Ryan Gosling" by Zach Baron in GQ's Summer issue and on GQ.com