For the latest edition of MMSCENE contributing writer QUADE AU examines the evolution of menswear dress sense, the effect of childhood on our understanding of style, and the misconception in understanding the same.
When you flick through the history pages of clothes or even rummage through old photos of your own- there is always a sense of change that can be humorously noted. Overtime men eventually earned the social okay to dress well for themselves, women can now feel feminine in pants, and unexpectedly street wear plays a large if not equal role in style than the influences of Savile Row and Vogue.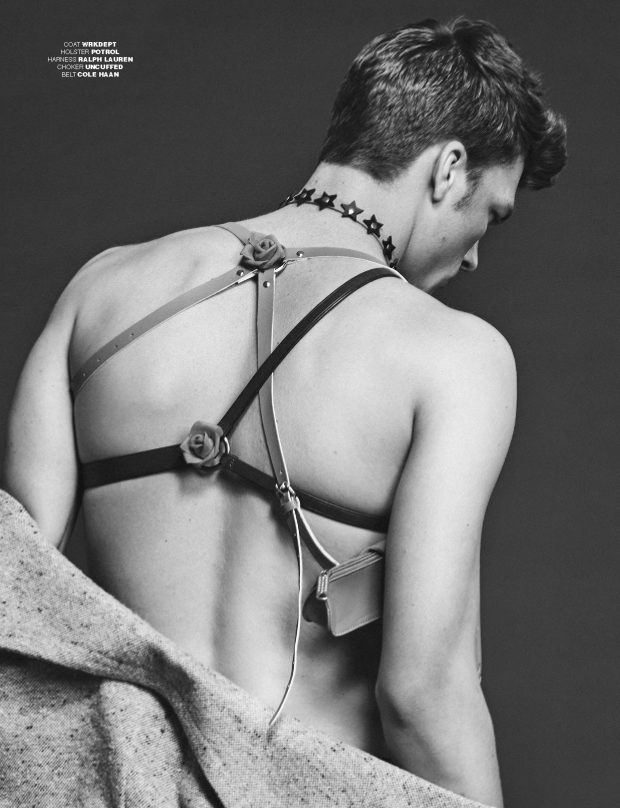 The impression of clothing has almost remained the same throughout time. Clothes are still put together by needles and thread; fabrics are still cut to cover the same body parts as they always have and the pieces we choose to wear still serve as the speakers we use to tell strangers who we are. Trends will no doubt come and go as can be seen though fading shoulder pads and side fringed mullets, but individuality seems to be the recurring fabric of style that has proven itself to always remains in fashion.
Very rarely do people suddenly change their dress sense because they are told how too, rather more often or not it is what we have seen and experienced for ourselves through others that makes a true impact. When the iconic Calvin Klein underwear adverts came to popular mainstream it not only ricocheted the product into a probable eternal success but also began a new way thinking within men, where we suddenly care about the quality and appeal of our under garments and furthermore gradually taught ourselves the difference between high end and commercial wear.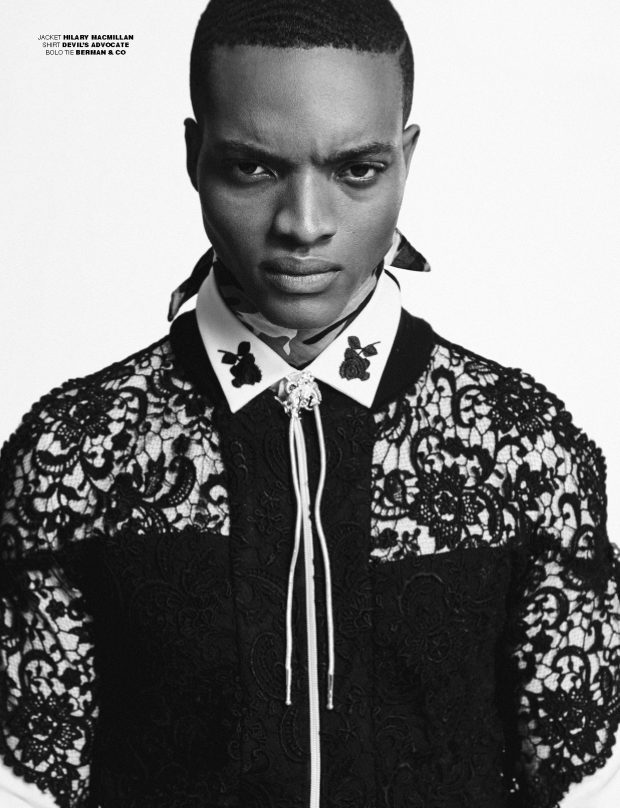 Before we grew into our white collared shirts perfectly tucked between our matching pants and belt, or even before we learnt how to roll up our pants to oddly show off our ankles, our style influences came from the people around us – whether it was the porcelain models we saw in store windows or the stranger catching the same travel route they are the examples we either avoided being or wanted to be.
My mother whom always wore lipstick in public, used to dress me in my older sisters hand me down clothes for budgeting reasons- yet also hung a certain amount of carefully picked out items in a wardrobe that were preserved only for public occasions. She had always pride herself on appearing better than we actually were- even the short trips to the corner store for milk and eggs, there was always an expectation we would change out of our tethered clothes and into properly ironed ones paired with shoes with white laces. Yet despite being old enough to now dress myself outside childhood habits, my mother's style influence still remains in my dress sense- in that no matter the reason for leaving the house I will undoubtedly change into something casually decent with a second look in the mirror.
Top Ports 1961, shirt Ted Baker, trousers WRKDEPT, tie Perry Ellis, hat Berman & Co, ring Armde Man
Shirt Zipcode, trouers WRKDEPT, hollster POTROL, hat Stetson, pin Vintage x Armet, ring Armed Man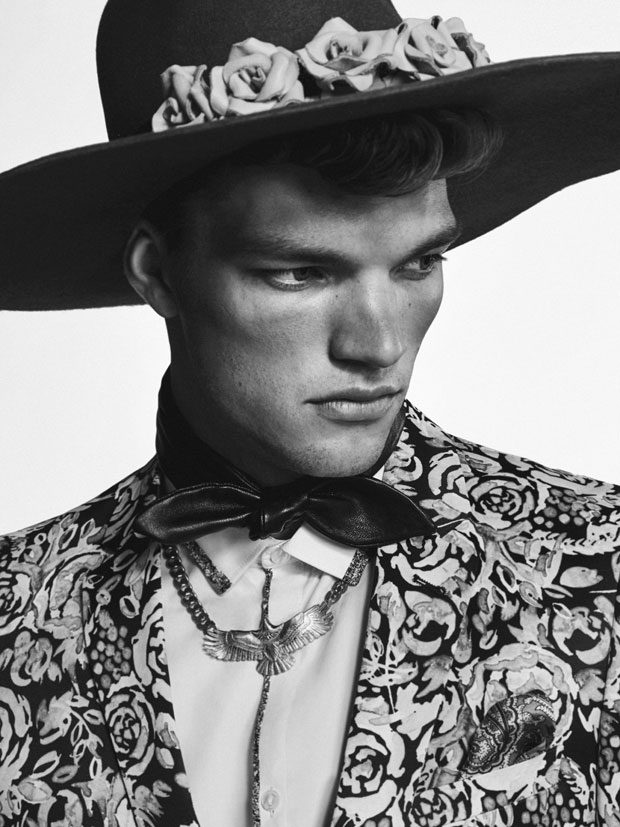 Jacket Suslo, shirt Calvin Klein Collection, necktie Uncuffed, pendant Armed, hat Coup De Tete, leather rosettes Uncuffed, pocket square Perry Ellis.
My mother was the type of woman whom would always rather spend money on dry cleaning than food for herself- everyday as she went to work pairing jewelry with factory worker attire she asked my grandfather to act to as my childcare through the day. He was ruggedly handsome and always seemed well polished with his perfect hair and cigar stained teeth- we did not have a lot growing up, but somehow he seemed to always make the simplest things appear rich without really trying.
He was a chivalrous and a good man, and judging by the nine children he had- its fair to say grandma certainly agreed. As a child I would watch him lay his clothes face down on the bed, put his identically colored socks on one by one, slip them into his polished shoes and for some odd reason whenever he pushed his grey hair behind his glasses in the morning it fascinated me. Most of the clothes he wore probably came with second hand price tags and have been sitting in his possession for years- yet despite all that, I like to think no one could tell.
Fraser wears shirt Bauhaus, sweatshirt Sandro Paris, Harnes Ralph Laruen, collar tips Berman & Co. O'Dane wears shirt Rustic Dime, Jacket Calvin Klein Jeans, lapel pin Penguin
On our daily walks, we would occasionally find ourselves wondering through the local opportunity store filtering through the old and unclean for almost no reason at all. Generally, we would come home with useless items for the house that would inevitably find itself recycled back to the thrift store but on the odd occasion we would bring home some worn in clothes and made more than just do with.
Eventually through the long experienced years of thrifting, the notion that you do not need a lot of money to buy clothes permanently imprinted itself on my wallet- and although good old gramps always leant towards buttoned shirts and fitted blazers I grew an affection for oversized wear and tailored pants. It never mattered that we could not afford the pointed dapper shoes and crocodile logoed shirts- we always somehow found style and memories in our situation. To this day I still maintain everything my mother and grandfather had unintentionally taught, only now I have my own interpretation of public persona.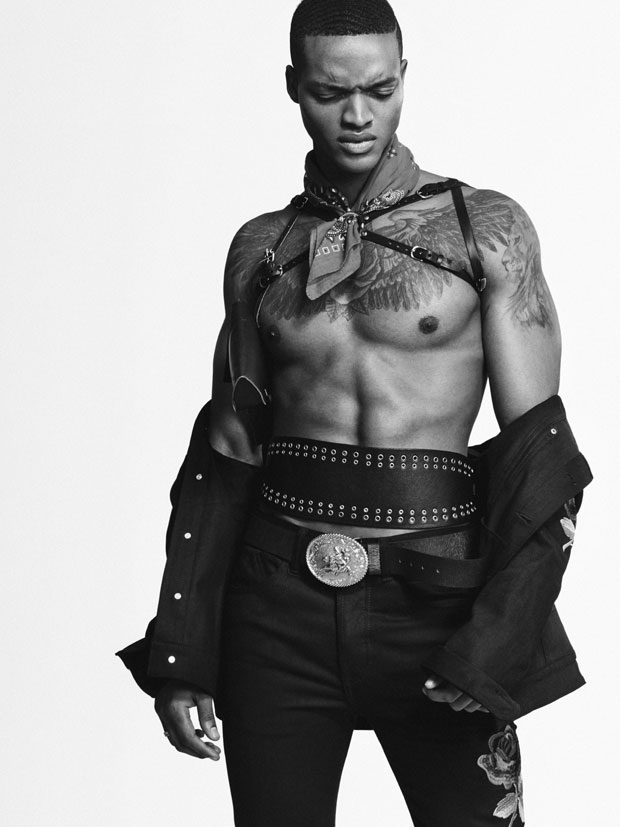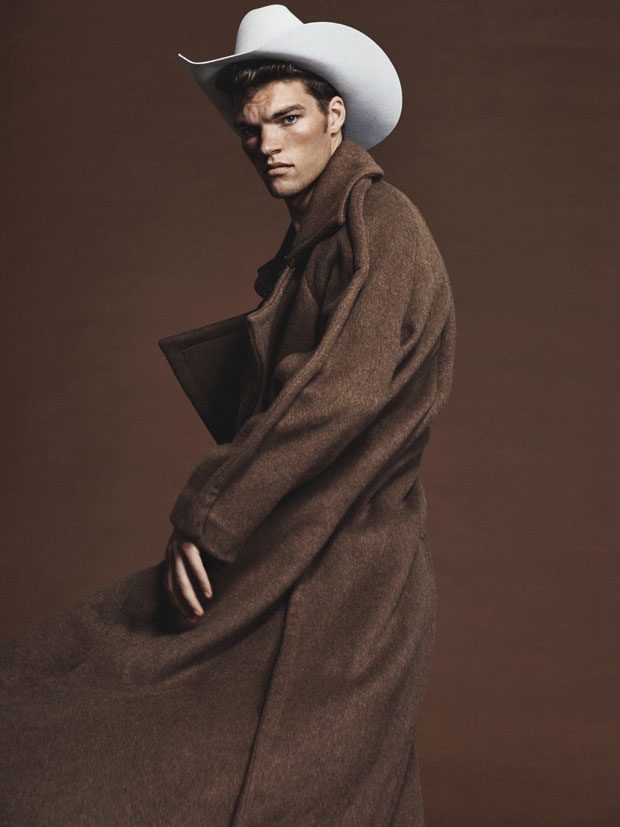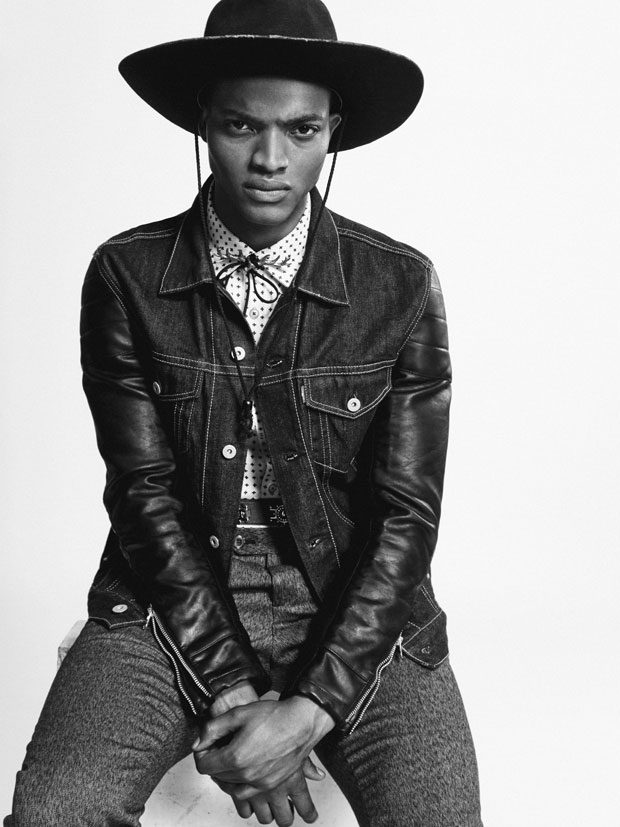 There has always been a misconception in the public sphere that some people do not have style- but in reality everyone does, it is just a matter of being aware of it or not. Some may not know about certain cuts and fits when it comes to clothing but almost everybody knows what they dislike and would want to wear. People can mirror catalogues and campaigns with price tags and brands but whether or not they feel comfortable in someone else's impression is another story. Clothes can be an incredible outlet of expression but when unknowingly used can sometimes be intimidating and provide only a temporary sensation. However once an individual understands their own style it can be safely said the chances of them feeling content and confident is shown and heard.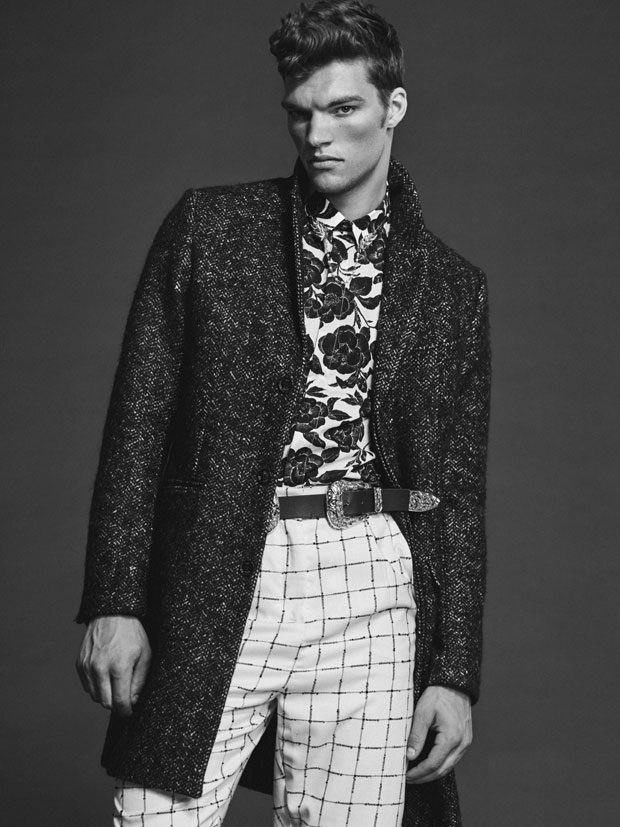 Coat Ted Baker, shirt MSGM, trousers Publish, belt B-Lo The Blet, collar pin Vintage x Armed.
Whether it is rummaging through a bargain bins or joyfully purchasing pieces on credit, at the end of day it really is just clothes and no really cares all that much. Style is a learnt experience, one in which we communicate to the world who we are through coordinated pieces- the way in which we dress is really just a short story of who are we and how we became.
Text by Quade Au
Models O'Dane & Fraser at Elite Toronto
Photography Alex Evans – www.alexevansphotography.com
Styling Amber Watkins at Judy Inc.
Grooming Caroline Levin at P1M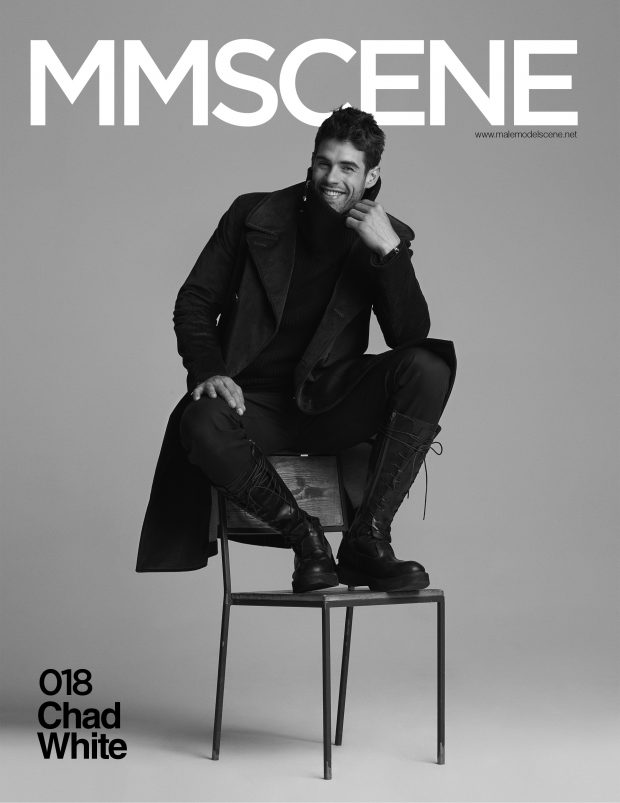 Originally published in MMSCENE Issue 018, available in print & digital.