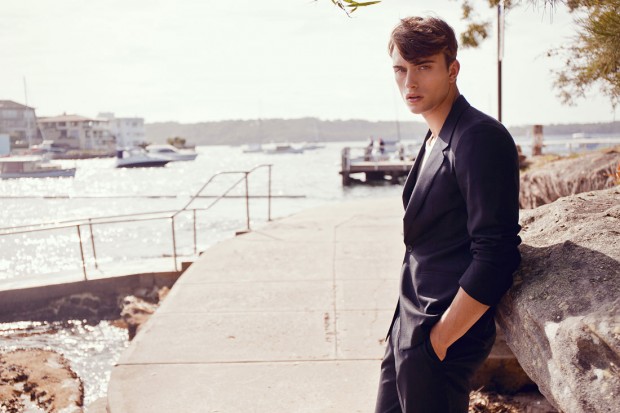 We get a taste of the southern hemisphere's design scene in our recent conversation for MMSCENE Magazine May 2016 edition with JOSHUA DAVIES, Menswear Head Designer at Australian brand TY-LR. With it's crisp lines and contemporary take on fashion TY-LR is one of Australia's most promising fashion labels. Joshua talks with us about his design process as well as the trials and tribulation of many Australian fashion business often limited by the seasonal dictatorship set by design houses in Europe and the the United States.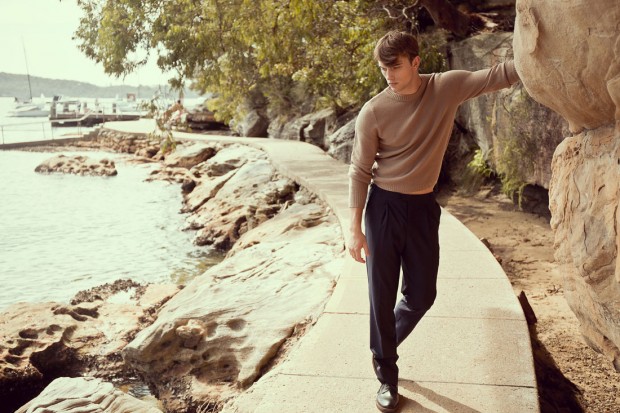 Furthermore fashion photographer PAT SUPSIRI shines his very own spotlight on TY-LR menswear collection modeled exclusively for MMSCENE Magazine's May edition by breakthrough star on the modelling scene MATTHEW DJORDJEVIC.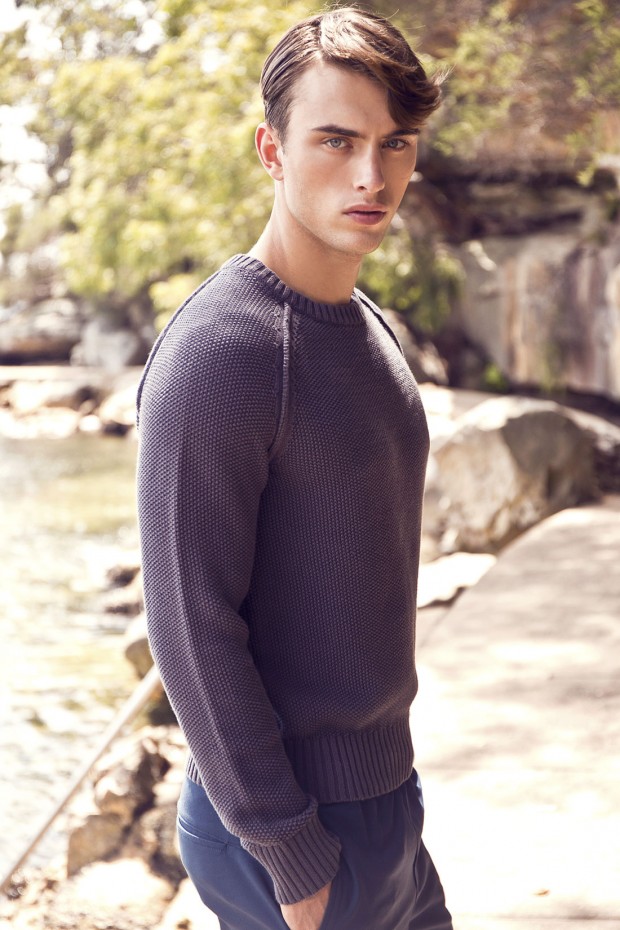 What sparked your interest in fashion?
I've always been fascinated by culture, having grown up with 90's surf/skate culture, observing American Pop culture through my teens etc, fashion naturally has such a deeply entrenched connection with culture, so being able to create and and interpret culture through the medium of fashion is pretty special.
Are you self taught or did you study fashion design?
I tried too.. however upon my interview I was told by the panel that they felt that I was a social-butterfly who would be caged by the course I was applying for, and was then promptly told that I would drop out in the first 6 months, and therefore used that as justification to deny my entry. I was pretty disheartened by the whole experience, but evidently found my way into the industry via my 'social butterfly' ways… (I was lucky enough to become acquainted by a well respected older Greek Tailor in Sydney who took me in and taught me the in's and outs of industry.)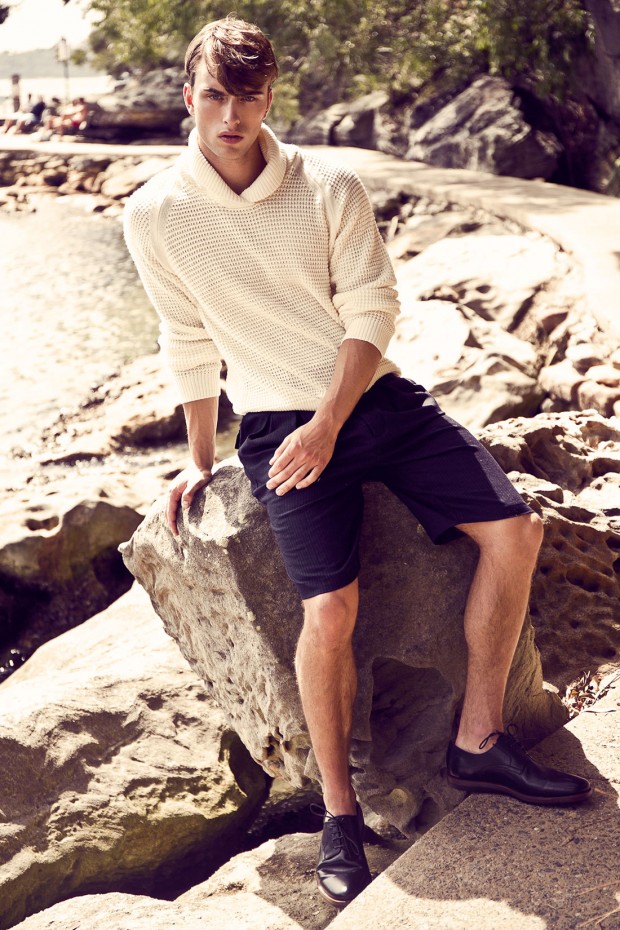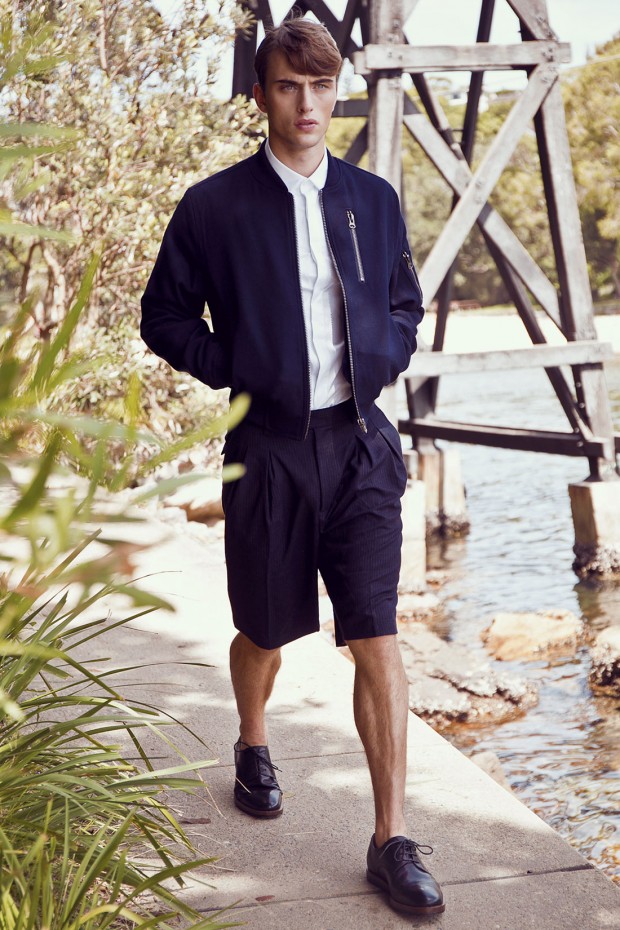 How has your design process evolved since you started working on men's collections at TY-LR label?
Since entering both the wholesale and retail markets respectively we've already been able to assess what is working for us and what is not. We've tweaked, as well as nurtured various aspects, focusing on certain categories and letting others simmer, so to speak. This information has definitely given me a far more extensive approach to design that is considerate of the commercial side and sales. Having a more methodical approach is definitely easier to ascertain the vision we need, and therefore deliver effectively on it.
How would you describe the TY-LR man?
He's confident, yet understated. He's on trend but isn't defined by them. Well-rounded, likes to travel, and dresses for occasion. He's you and I.
Are there any designers you are influenced by?
Stefano Pilati [Yves Saint Laurent, Ermenegildo Zegna] kinda epitomises the understated cool I would like to think I will one day emulate.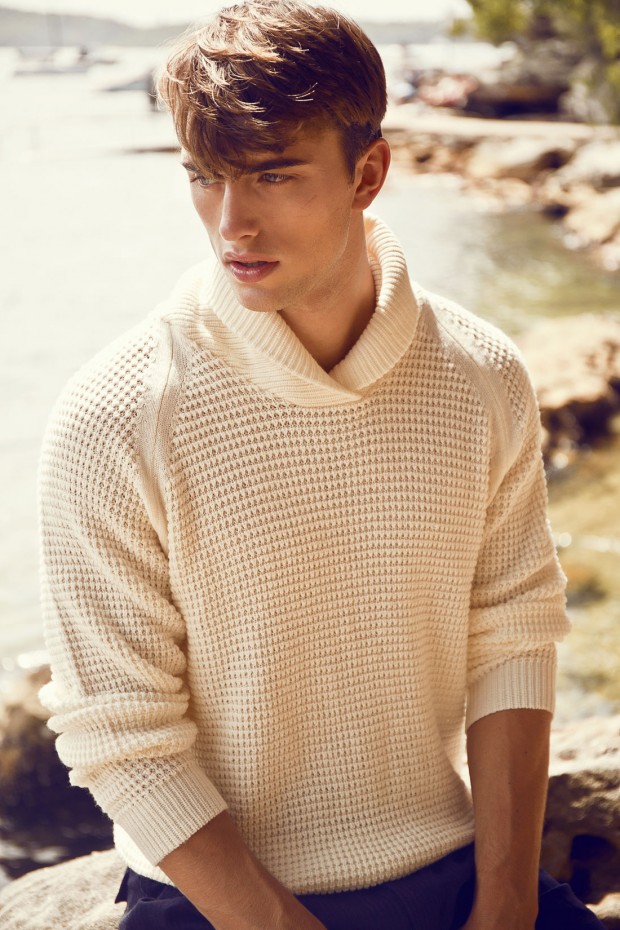 What are you fascinated by at the moment and how does it influence your design process?
Film fascinates me as a form of escapism. I love looking at the costume design of everything from modern-day classics to period drama. I don't necessarily take anything away from it directly design related but it most definitely inspires me to create more. I have a lot of respect for costume designers, they create characters of the silver screen, I think there are a lot of similarities between that and the characters we create in our own daily lives. The outfits we build to tell our own stories to the world. Whether we do intentionally or not.
The industry is now talking about non-seasonal collections, do you think the concept would actually benefit Australian design industry which has to deal with the opposite season? Also, do you think it's harder for Australian designers to break into the international market cause of the opposite season in Europe and the States?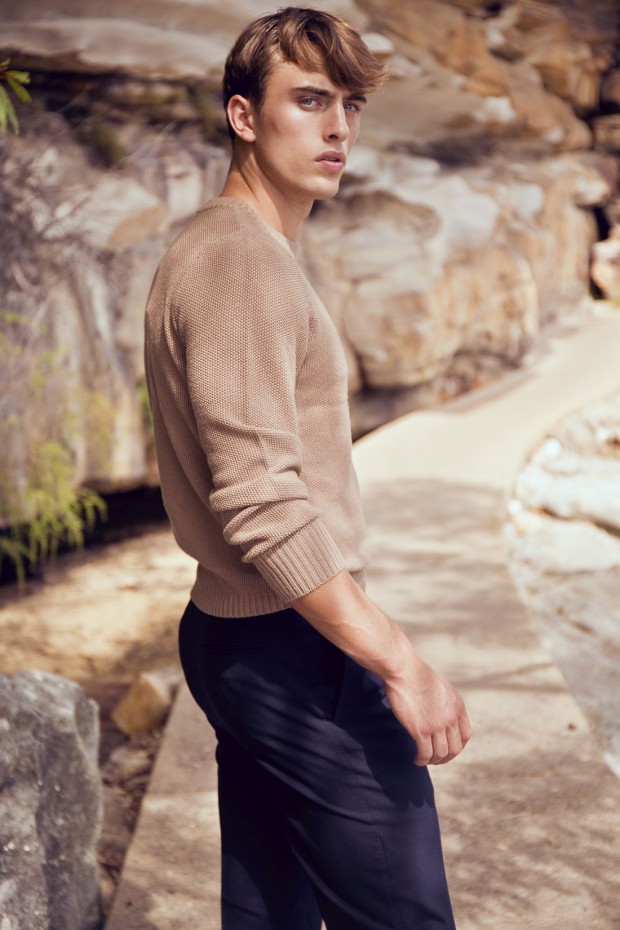 I guess it's all in the approach, in the older 'system' Australian designers would have to enter the stage from a local market perspective, producing seasons accordingly, building up until a point where they would have to 'flick the switch' so to speak, as international pressures would force them into rotating their ranges in response to the new found (Northern) demand. However, with audiences no longer segregated to local markets prior to entering into wider audiences, its definitely creating a situation for Southern Hemisphere designers to launch as Northern Hemisphere focused labels from inception, or as trans-personal brands for that matter. I don't feel that it will get to the point where industry will produce with absolutely no consideration to seasonality, but the more the seasons mould into one the easier it will be for the smaller guys starting out for sure, that and the advantages of platforms like Instagram and Snapchat with an almost infinite reach, what better time than now for young aspiring Australian Designers.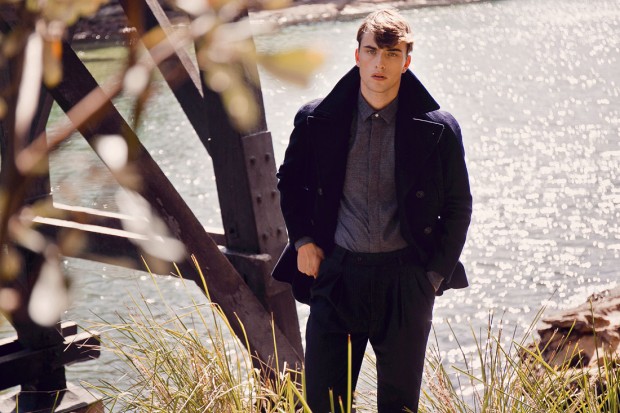 What advice would you give to young designers?
Get your hands dirty, cut up old clothes, sew, paint and learn all aspects of fashion, from sales to Marketing and PR. It is an ever evolving industry that requires you to wear many hats at one time.
Where do you see yourself 10 years from now?
Designing great products, smiling, drinking good wine and hopefully surfing more than I have the past 12 months. Oh and should probably mention a wife in there too!
Photography and Styling Pat Supsiri – www.patsupsiri.com
Model Matthew Djordjevic at London Mgt Group in Sydney
Hair and Makeup Artist Chrisato Chris Arai – Skin using MAC Cosmetic / Hair using De Lorenzo Hair Care
All Clothes TY-LR