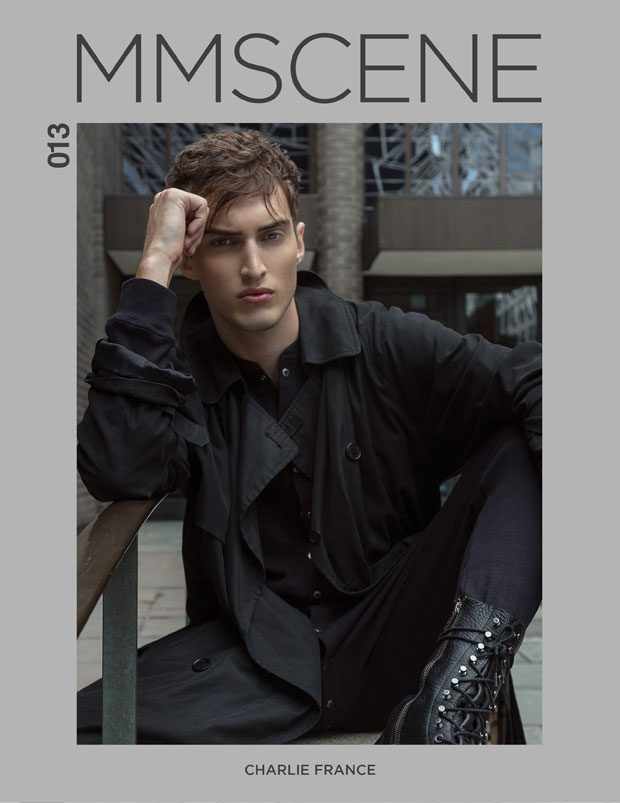 It's hard to believe, but MMSCENE magazine is officially over a year old, bringing you a true icon of the modelling world on the latest cover. This month's cover star Charlie France has defined a modern day gentleman on the runways as well as the face of iconic fashion houses such as Burberry and Louis Vuitton. After the calm pause of winter holidays, fashion industry launched us directly into the endless fashion week month. As I am writing this, on the other side of the Atlantic fashion is in it's full swing, New York is warming up with a week of men's show to be eased into the explosion of women's runways.
GET YOUR COPY IN PRINT $22.90 AND DIGITAL $3.90
So we bring you the new March issue, with fashion stories that have been created on striking locations, from the streets of New York to the unstoppable Paris and back to laid-back LA our photographers were busy creating exciting new stories. However, going from the first pages, the fashion week season has left a mark on all of us, thus we sit down to take some precious model tips from the celebrated runway coach and successful scout Drea Vujovic, sharing with us note worthy runway tips!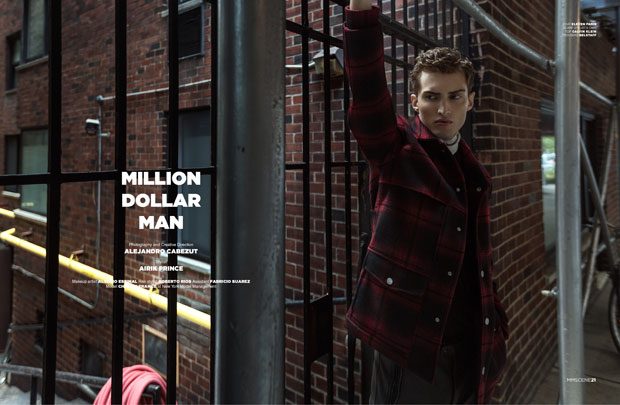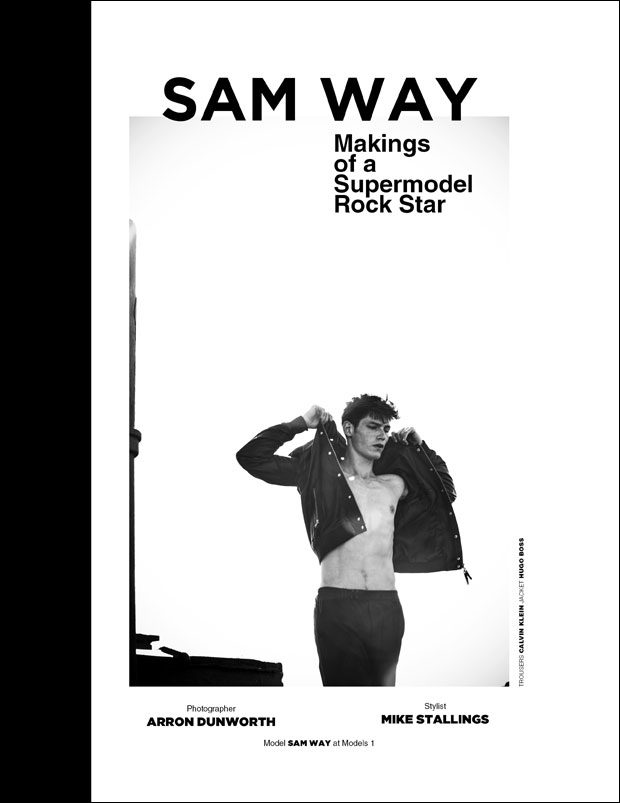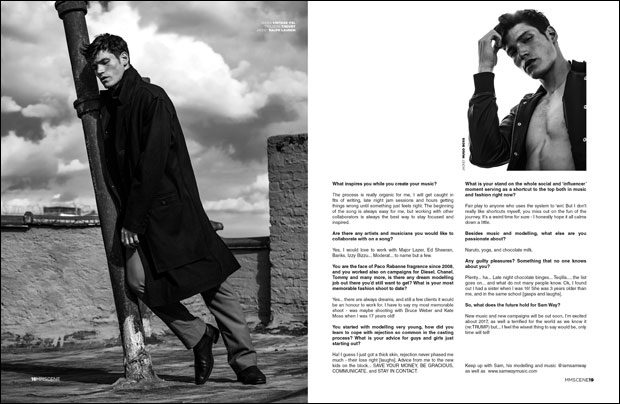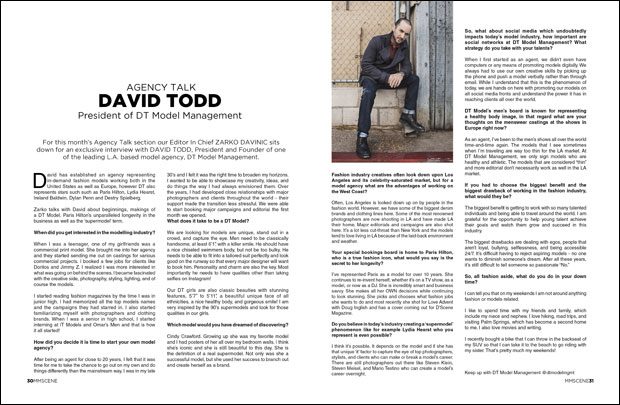 Still, Drea is not the only industry insider sharing with us her secrets, I was also thrilled to have a chance to talk with David Todd, founder of one of the most successful modelling agencies in Los Angeles. David, who represents some of the most successful models in the business, is also creating a new legion of model-celebrities and has given us a unique insight into the LA scene. Staying on the west coat we have Silvester Ruck one of DT's busiest top models share with us his own view of the industry.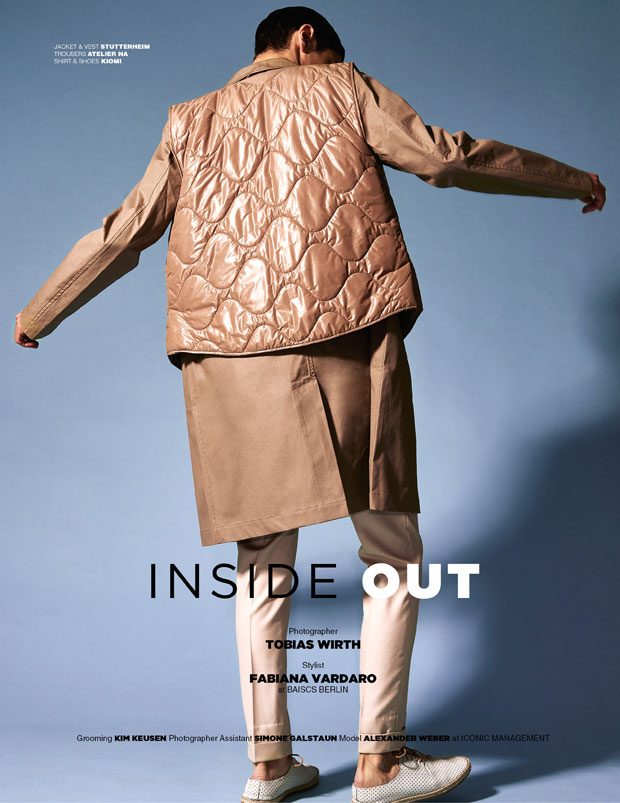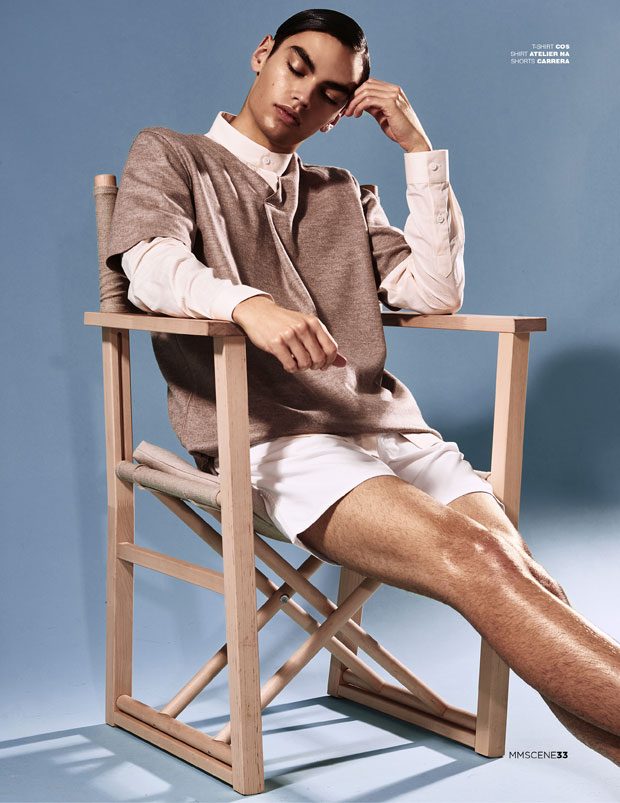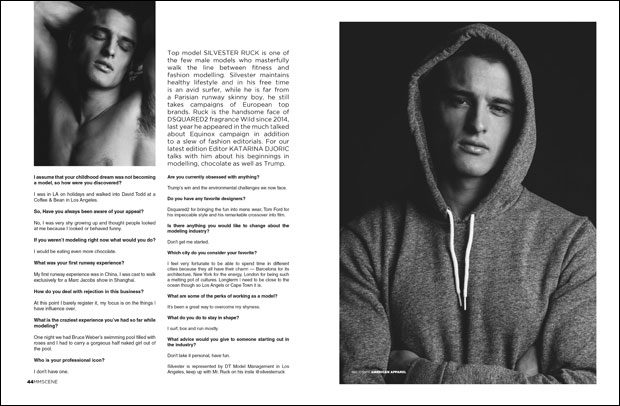 Meanwhile, the spirit of Paris is still with us as our Deputy Editor Ana Markovic explores the city of lights, finding a few good reason why this metropolis is still fashion's beating heart. We also find a moment to sit down for a cup of coffee and some small talk with two of modelling world's breakthrough star the seasoned Leo Bruno as well as young but massively in demand August Gonet.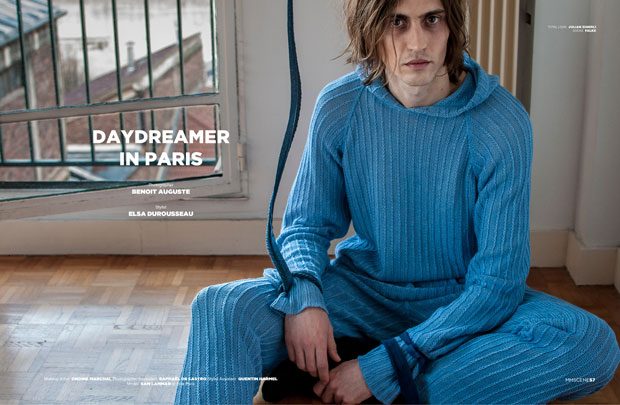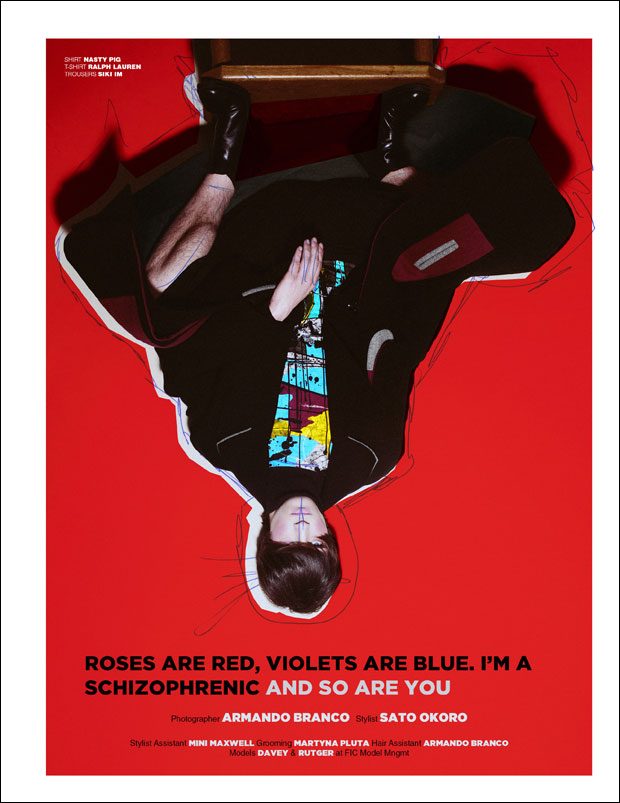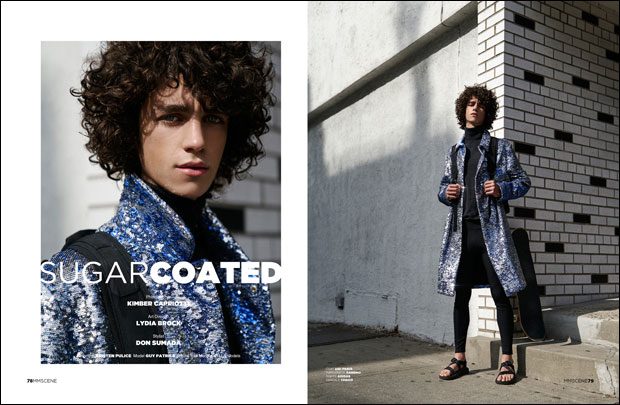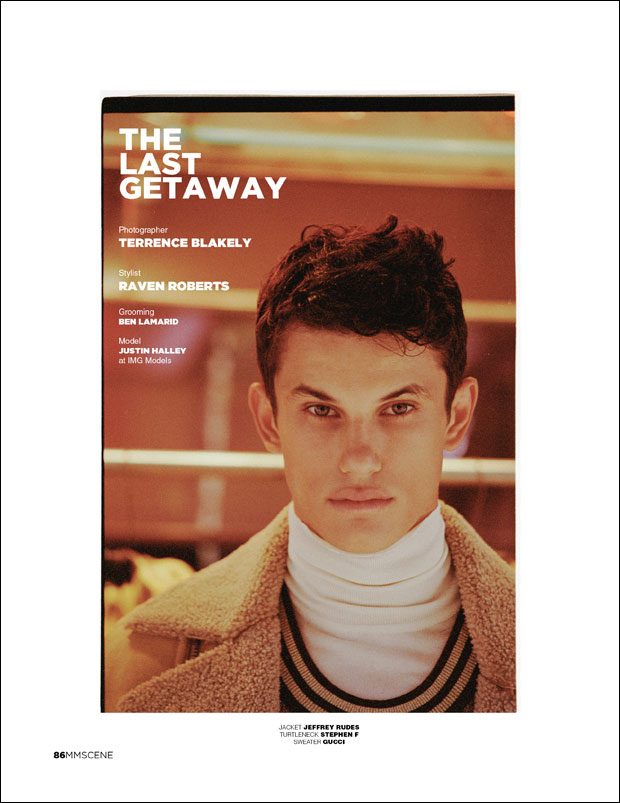 Elsewhere with the issue, I had the honour to sit down for a talk with a true icon of the modelling scene, Mr. Sam Way. His model portfolio is hardly to describe only as impressive, it is indeed unparalleled, well into a decade of modelling Sam is also successfully taking on the music industry.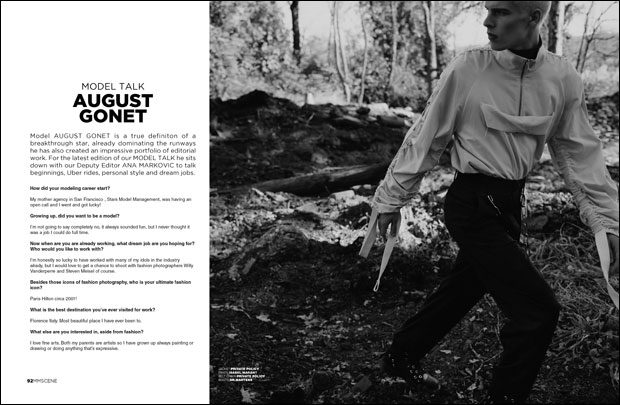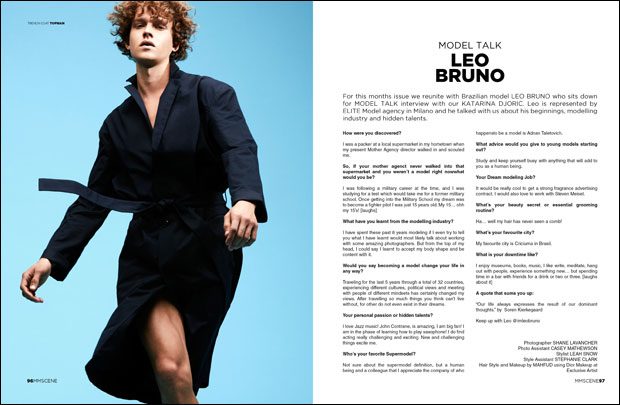 Going back to the fashion we celebrate the season with a dynamic take in our colourful stories. From must have coats to the first spring summer 2017 moments it's seems we have a colourful year in front of us.
Enjoy the issue!
Models: Dalibor at Drea Model Placement, Charlie France, Sam Way, Silvester Ruck, Alex Newman, Alexander Weber, Guy Patrick, Justin Halley, August Gonet, Leo Bruno
Contributing Photographers: Arron Dunworth, Alejandro Cabezut, Tobias Wirth, Benoit Auguste, Jon Wong, Tamihito Yoshida, Armando Branco, Kimber Capriotti, Terrence Blakely, Sarah Brickey
Contributing Stylists: Elena Nikolaevna, Mike Stallings, Airik Henderson, Fabian Vardaro, Brandon Nicholas and Art Hunter, Elsa Durousseau, Sato Okoro, Don Sumada, Raven Roberts, Donte Mcquine.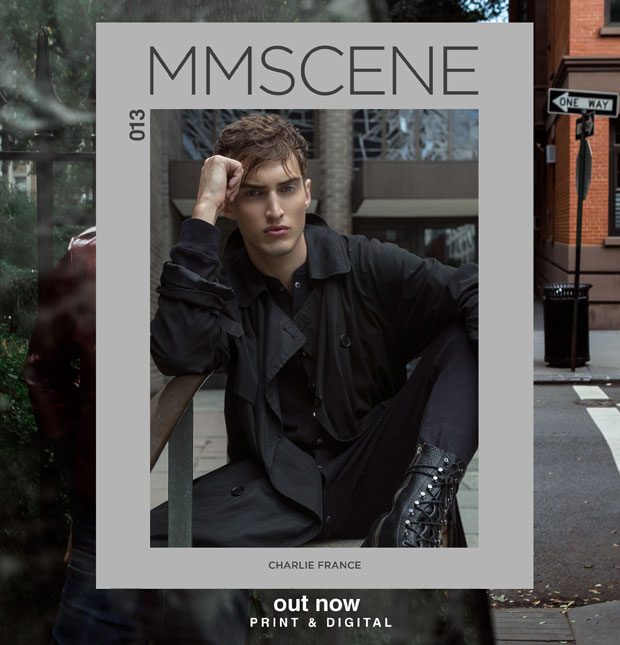 GET YOUR COPY IN PRINT $22.90 AND DIGITAL $3.90