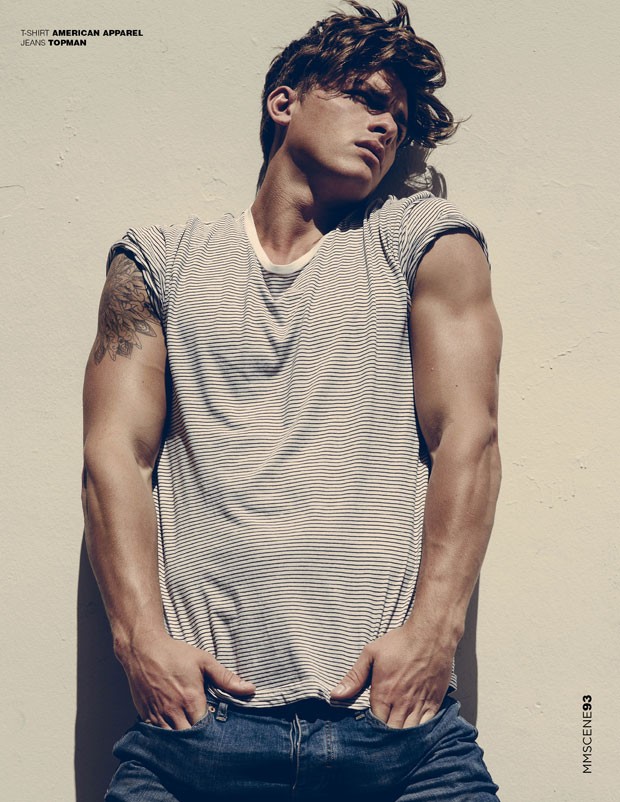 Model AUSTIN VICTORIA is well known to the readers of MMSCENE magazine, we had a relaxed conversation with Austin bout his modeling career as well as everyday life for our latest issue. Austin who's represented by WILHELMINA MODELS in Los Angeles was photographed for the session by the talented JON WONG.
How were you discovered?
My mom and I were eating lunch in Beverly Hills for some reason.  Anyway, a scouter from Ford approached us and asked if I would swing by their office. Caught me off guard but I ended up signing that day.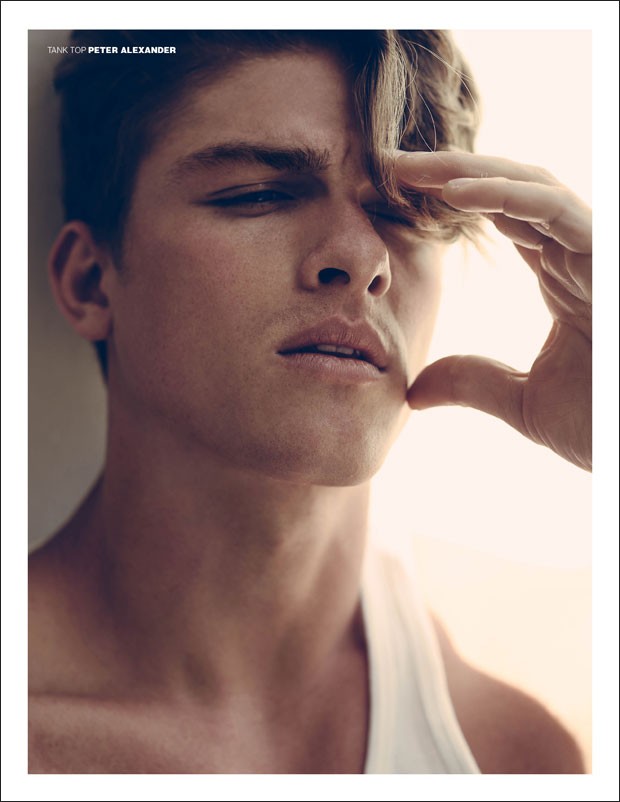 If you weren't a model what would you be?
Honestly I have no idea. I had such a different idea of how life would be and modeling really opened my eyes to all the opportunities life offers. Now my goals and view on life has changed. I love to travel, meet new interesting people, and I have definitely grown to love the industry. I have some things in the works I am really excited about.
Did becoming a model change your life in any way?
Most definitely. I come from a small town, Glendora, only about 40 minutes away from LA on a good day. It's an amazing place but at the same time it felt like a bubble to me. Which, in its own way, is beautiful. I am a wonderer though, so for me modeling was a great way to give me that freedom. I feel I have become much more open minded, I became a vegetarian [laughs], and I had the opportunity to see places and meet people that shaped a piece of me that wouldn't have otherwise.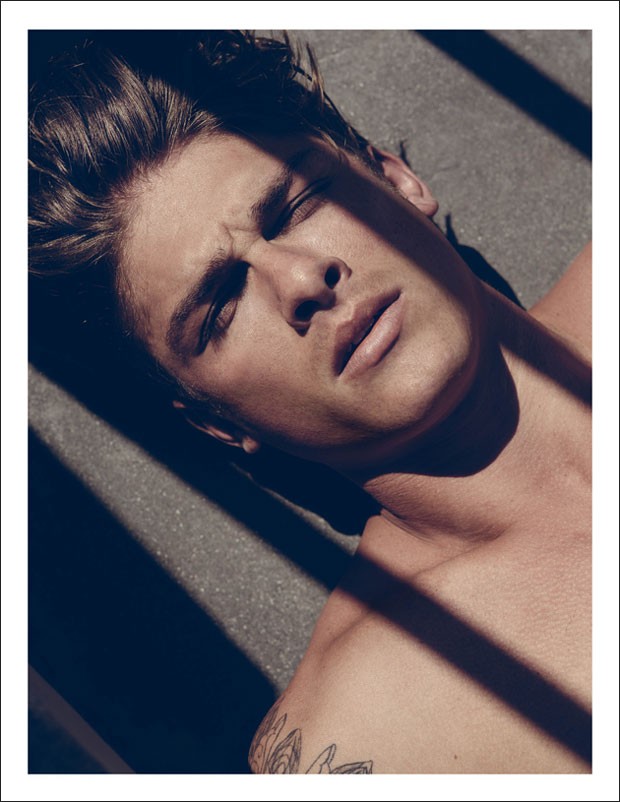 Have you set any objectives for yourself in regards to your life and career?
Yes, I have many goals I want to accomplish in my lifetime. One of my main goals is to give back. I am very interested in environmental activism. I feel like I have been given so much and am so happy to be alive and healthy. I probably watch too many documentaries but I want to help make a difference anyway I can.
What is your downtime like?
I spend a lot of time outdoors, rock climbing, hiking, skydiving, and I love to camp amongst many other things. I enjoy building custom furniture for my place out of recycled wood and steel. I have 3 dogs, and love spending time with friends and family.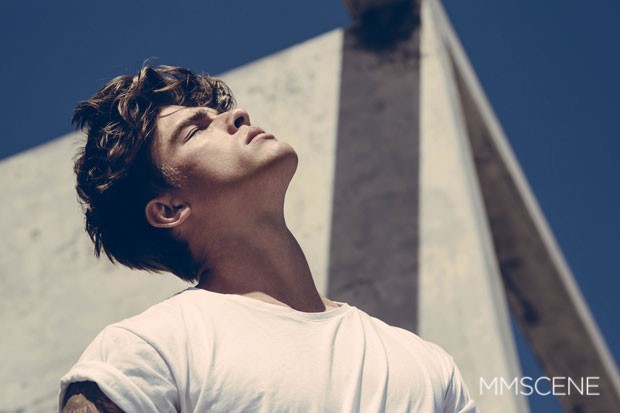 What do you enjoy the most in life?
Heavy question. I would say life itself. Living day to day working towards your goals while remembering to enjoy life because it goes by pretty damn fast. No expectations and doing what makes you happy.
What's no fun?
Being sick. I am sick at the moment and not being able to do what I love blows.
Favorite movie?
I haven't really been watching movies lately. More documentaries, so at the moment probably because it interest me so much I would have to say, "Racing Extinction"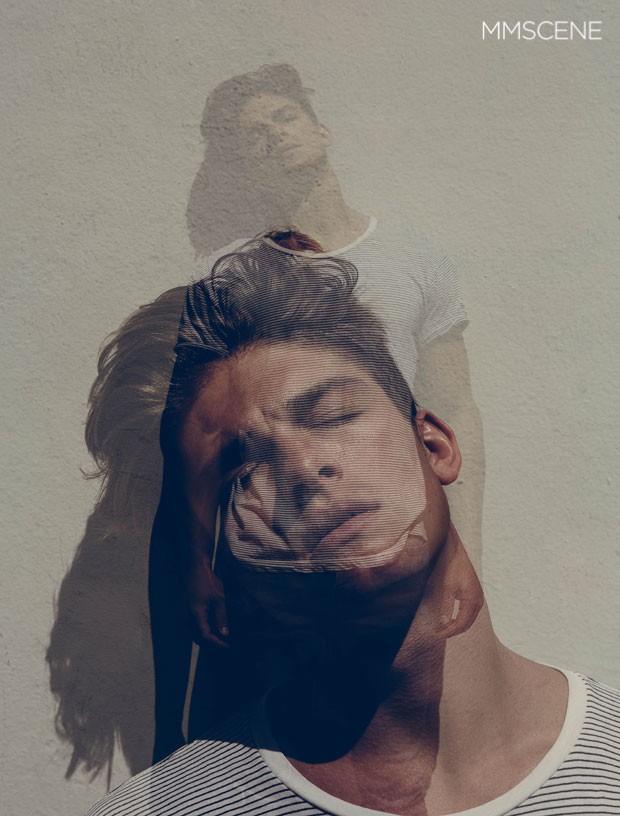 What's your signature style?
I just got home from a backpacking trip in Peru. Hiked 60 miles through the jungle in 5 days. So right now I am rocking a mustache. Don't know how well its being taken since I had two castings and no bookings but we will see [laughs].
Do you do anything to your hair?
I wear hats, mom had me in hats since I was born. I have so much hair I don't know what to do with it, so I usually just let it do its thing.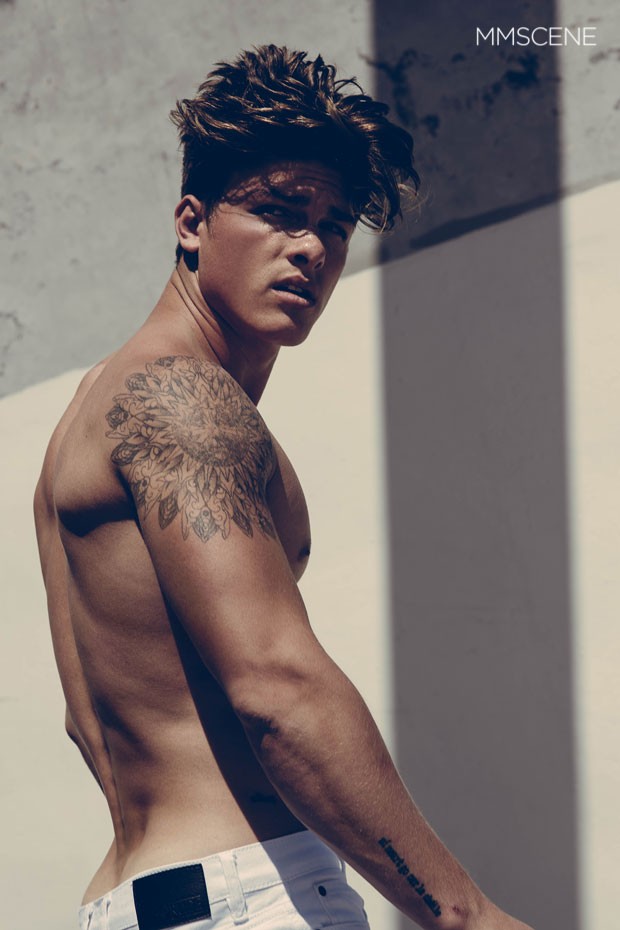 Name the famous person you'd most like to meet?
Elon Musk, Leonardo DiCaprio, these guys are wealthy indeed but they are conscious of our footprint on earth and actually do something about it!
Name three places that you want to travel to.
Hard to choose only three. I would like to do a trek in Milford Sound, New Zealand. I would like to have an adventure in Iceland. And I would love to visit Egypt.
But I do have many other goals of places I want to visit, maybe even before those.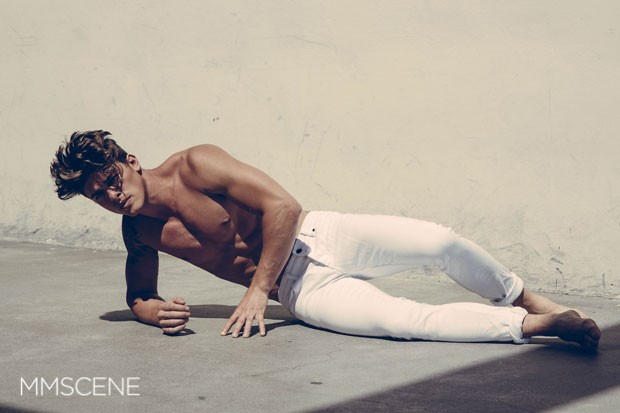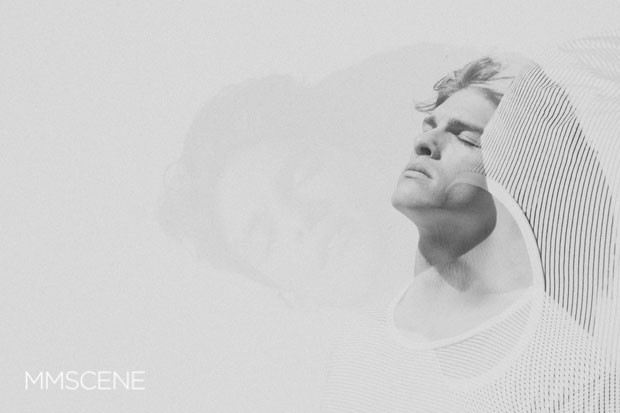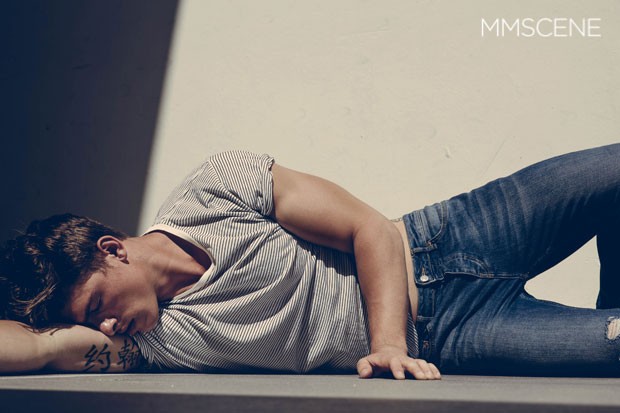 Three words that sum you up:
Artistic, Adventurous, and Detailed.
Keep up with Ausin on his instagram @austin_victoria and for more of Jon's work visit iamjonwong.com.