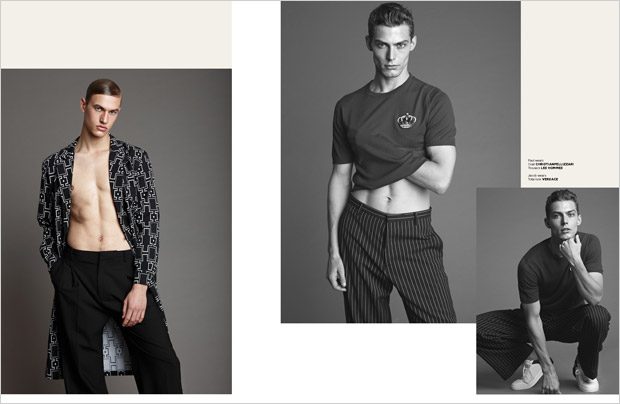 If you want to be a top model these days – and who doesn't – there are strategies, and there are social media strategies. For the starters, social media has become the cornerstone of modeling's world hiring strategy these days. Modeling agencies and clients scour the social media accounts of models, to find more about their follower count and popularity, before hiring them.
So, it is expected from models of every stripe to keep their social media accounts polished and up to speed if they really want agencies and clients to take notice of them. Here, I walk you through 5 must-haves to get your social media accounts right at the first-go.
Read more after the jump: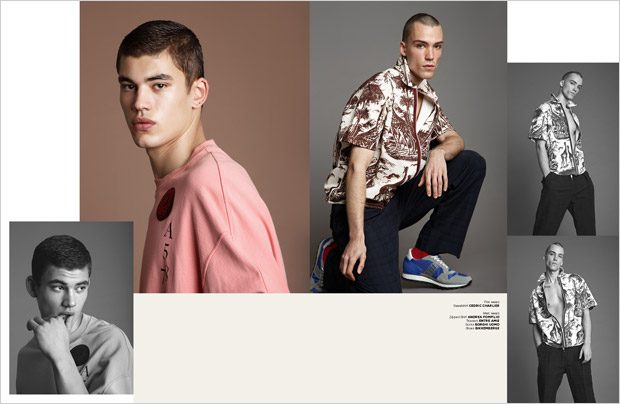 1. Grow Follower Count on Top Platforms
As it turns out, both established and wannabe models need to set up their profiles, on leading social media sites, especially, such as Facebook, Twitter and, not to mention, Instagram. Next, they need to build their follower count as well on all these accounts, if they are really looking for good work and want to build a name for themselves in the modeling arena. In fact, clients these days look for social media follower count before hiring because a better follower count means better sales prospects for them.
On the other hand, high follower count help models and agencies negotiate better paychecks. Not surprisingly, many top modeling agencies offer special training to models to help them create and maintain their social media accounts.
Nonetheless, it's not that difficult to set up accounts on any of the top platforms as you simply need to enter your details and add your profile picture. Just remember, most models prefer to have just one professional account to avoid overall confusion.
2. Switch your Account to Public Mode
If you are not aware of the nitty-gritty of social media, there are cent chances that all the effort you've put on social media, capturing and posting images and all, will never get viewed. For instance, platforms such as Instagram and Twitter provide both public and private options. And, so if you have inadvertently kept your pages in a private mode, only those who follow your account will be able to see it and not the others.
Top model Roberto Sipos photographed for DSCENE Magazine Issue 09
So, without much ado, switch your account to public mode if you really want potential clients to check your profile without having to follow you. If not, they might just move on to the next model with a public profile page.
3. Use your Online Portfolio to Expand your Reach
Make sure to upload the best of your photos on Instagram and use them as your online portfolio. This is one of the best ways to promote yourself and even expand your reach. However, you will have to depend on paid ads considerably, as it's almost impossible to increase your reach on social media, organically, these days.
The good news: Paid ads guarantee more followers and likes. For designing paid ads, get help right off the bat from top social media companies. They'll offer you proper guidance in terms of design, content and even marketing of your ads…be it your Facebook, Instagram or Twitter accounts. More importantly, they'll help you maintain your accounts as well.
4. Watch your Language
If you aren't using cuss words offline, refrain from using them online as well. Social media platforms are very often perused by clients. So, play safe. Keep your public accounts free from any language which could be considered offensive by your clients. If you can't help, keep your unshareable images, under lock and key, in your personal account.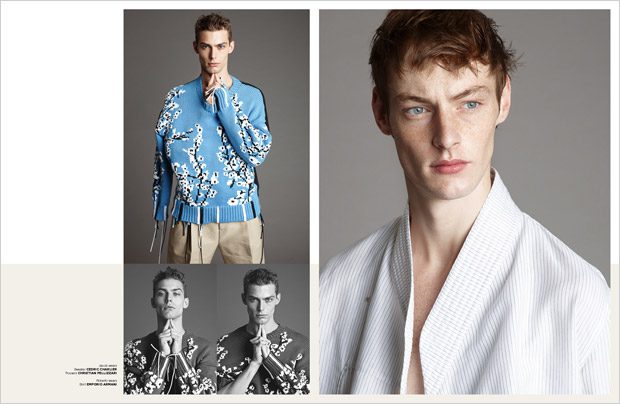 5. Network with other people
Unarguably, posting high-quality images is important in social media. But then, it doesn't stop there. To make sure that users see your profile, networking is equally essential. You need to comment, follow, and even like other posts. This builds awareness as people will view your profile when you like or comment on their posts. Finding out popular and relevant hashtags and using it in your post will ensure that your image pops up when people search using the phrase or word, in question.
Additionally, you can tag different parties involved…this could be the photographer, designer and so on. The parties, in return, might tag you back, promoting your handle to followers.
6. Take Cues from Famous Insta-Models
Several supermodels have built their lives around social media. For instance, Kendall Jenner, and Gigi Hadid have a million followers and have dedicatedly put in efforts to build their follower count. Brands choose models with a huge fan base because they happen to generate sales when they post to their profile. Automatically, these models become ambassadors for the brand.
Conversely, followers love to gain insight into celebrity lives as to who they are friends with, the parties they are attending, the places they love to travel and more. Their fascination grows manifold when they get to know more about them on social media.
Wrapping Up
There you go! 6 ways to build a successful social media profile for models of all stripes. Post your day-to-day activities to build your follower count. Also, be an active user and use it to expand your reach a bit further.
Author Bio: This is Jennifer Warren, a Content Consultant with GoodFirms, a review and research platform for eCommerce development companies, digital marketing companies among many others. I enjoy humanizing technology through inspirational content, devouring best sellers, watching war movies, and running behind my sunshine sons.
Images for Igor Cvoro for D'SCENE