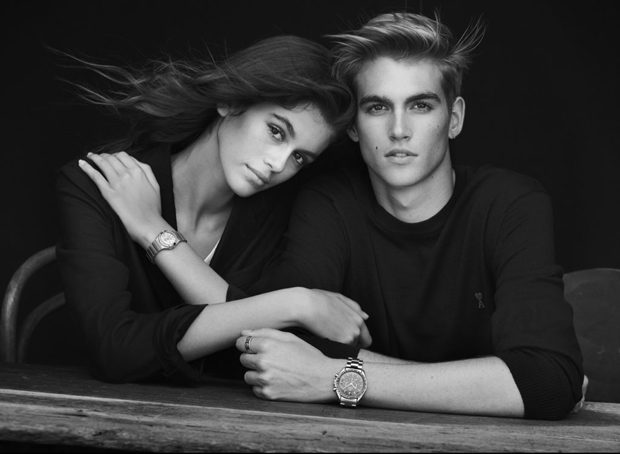 One of the latest news stories concerning watches and male models was the debut of Alexandre Cunha as the face of Armani Exchange. However, move over Alex, because there's a new kid in town who's eager to claim the throne as king of the watch brand ambassadors: Presley Gerber. Not just a handsome face, 18-year-old Presley is actually the son of supermodel Cindy Crawford, and along with his sister Kaia, has been named a new ambassador for Omega watches. This shouldn't be too astonishing, considering that Cindy has been one of Omega's most famous faces for well over 20 years – joining the Swiss luxury brand back in 1995.
To kick things off in style with Omega, Presley starred in a new ad campaign for the Speedmaster: Orbis Edition. The watch, featuring a deep blue face and stainless steel bracelet, is unsurprisingly gorgeous but also carries with it a deeper meaning: a collaboration with non-profit organization Orbis. The latest Omega Speedmaster model was unveiled on October 12th in celebration of World Sight Day, as Orbis remains hugely essential in providing eye care to some of the most remote of the areas of the world since 2011.
Read more after the jump: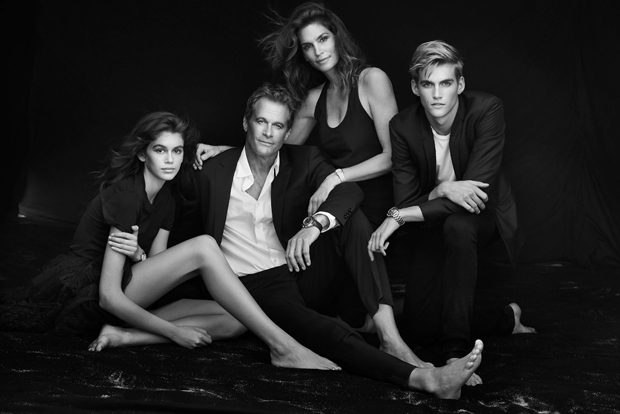 Omega and Orbis have been long-time collaborators in this goal of providing eye care to those who don't have easy access to such treatment, and this new campaign featuring Presley as the face of it all will hopefully bring more deserving attention to this fantastic initiative. In fact, Omega will donate a portion of every watch sold to their friends at Orbis. Oh, and if you're wondering why Presley is cuddling a teddy bear in the adverts, that's because every young patient of Orbis receives a little bear after undergoing eye treatment (a bear design is also featured on the back of the watch).
Raynald Aeschlimann, president and CEO of Omega, discussed the latest additions to the company: "We have always considered our Omega ambassadors to be family, so to now be working with Cindy's children is very special. We have known Presley and Kaia for a long time and I'm always impressed by their abilities and personalities. It's truly exciting to have their fresh creativity and young exuberance on our side."
Already with superstar names like George Clooney, Nicole Kidman, Daniel Craig and Eddie Redmayne as ambassadors, Omega remains massively popular and relevant in 2017 – not easy for a company founded in 1848! Vintage models are still being sold in their droves,and it appears that, with the addition of young talent like Presley and Kaia Gerber, Omega will stay on course as not simply a manufacturer of stunning watches, but an important brand in our world today.
Images courtesy of Omega