Sebastian Sauve by Sebastian Troncoso for Client
|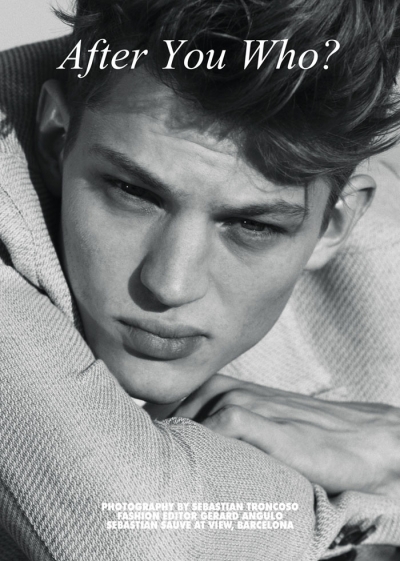 Magazine: Client
Issue: #7
Editorial: After You Who?
Model: Sebastian Sauve |2pm, Bravo, IMM, Nest, Premier, Success, Soul Artist, View, Why Not|
Makeup: Ruben Marmol
Makeup Assistant: Philip Anselmo
Fashion Assistant: Carolina Herrera
Stylist: Gerard Angulo
Photographer Assistant: Vivian Bellido
Photographer: Sebastian Troncoso
Website: www.clientpublishing.co.uk
Sebastian Sauve showcases a host of leading fashion brands in an 18-page fashion editorial for Client's 7th edition. Photographed in both the studio and on the coast of Barcelona, with styling from Gerard Anguilo, photographer Sebastian Troncoso captures full looks that include Alexander McQueen, Prada, Ion Fiz, Salvatore Ferragamo, Custo Barcelona, David Delfin, Ermenegildo Zegna, Giorgio Armani, Hugo Boss, Hackett, Guess by Marciano, Maria Escote, Luis Iglesias and Emporio Armani.
Client #07 with Sebastian on the cover is out now.