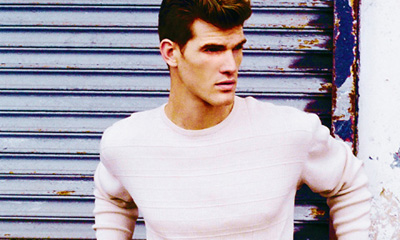 #1 – Doug Porter by Joseph Bleu
#2 – Bruno di Angelis by Rick Day for Rufskin
#3 – David Cummings by Scott Teitler
#4 – Patrick Kafka by Rick Day
#5 – Garrett Neff Polaroids
Soul models Patrick Kafka and Doug Porter, top model Garrett Neff as well as newcomers Bruno di Angelis and David Cummings in our last week's most read stories.
These five stories got the most of your page views in the previous week as well as the most responses over at our Facebook and Twitter accounts. To additionally calculate the top five we used Google Analytics.