Karlo Faggetter in MORPH for Male Model Scene
|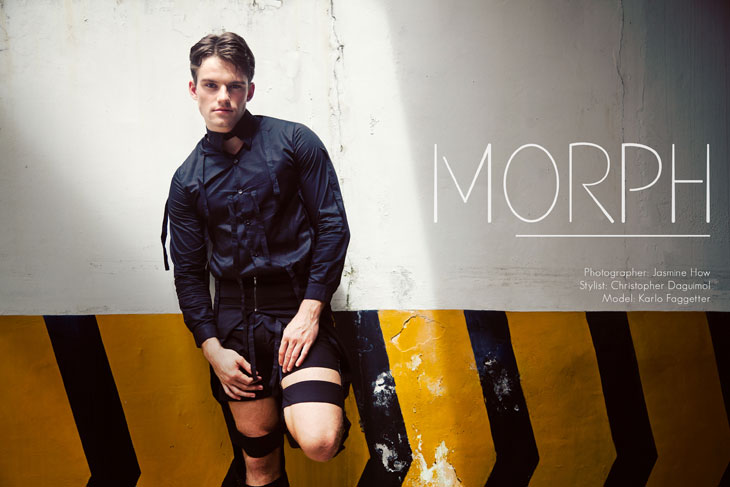 Rising star on the modeling scene Karlo Faggetter (Ave Management) photographed in MORPH story exclusively for Male Model Scene by photographer Jasmine How with elegant styling coming from Christopher Daguimol. Session features eye-catching pieces from Singapore based design label DEPRESSION.
As man seeks out self-discovery, the elements of the urban jungle that he's in provide the dramatic backdrop of his existence. With the varied forms of personal expression, he takes one of that is most telling – style. He is aware that the world is both visual and non-visual; it lays witness to what can be seen but reserves understanding to the underlying message of the image.
Singapore design label, DEPRESSION, introduced their new collection Plastic Surgery, inviting fashionistas to be surgeons of their personal style and let their imaginations run wild as they play with each piece's versatility. A quick fix of a button or stud, or tearing out the sleeves, cutting away length or peeling off extra layers, this collection promises to be as unique as you want your look can be.