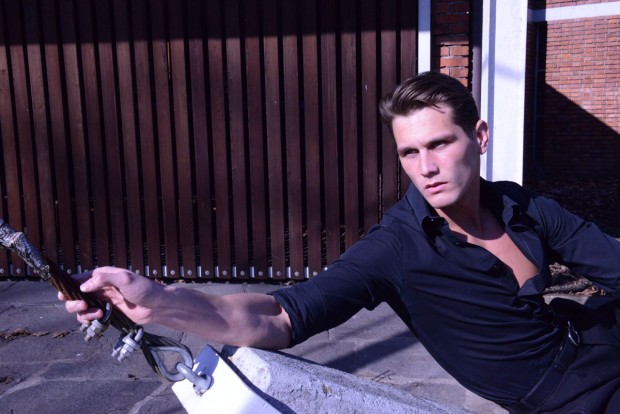 Meet the very promising Chris Walsh photographed by Massimo Festari in Milano, Mr Walsh is represented by d'men at d'management Group in Milan. He is a film buff, enjoys activity and sports (but hates the gym), hopes for an Armani campaign and got to mention Vanessa Hudgens and Cara Delevingne.
Before his up and coming career fully launches checkout our Q&A interview with the handsome model as well as his new photos:
Who is Chris Walsh?
Im 24 and I'm from Liverpool, I come from a big family, with an amazing group of friends back home. Right now I've got the world at my feet, not been modelling too long. Travelling the world gaining experiences money couldn't buy, meeting friends for life and enjoying every minute of my time.
How were you discovered?
I was travelling in the Philippines with friends and I was asked to stay and model by an agency there.
If you weren't a model what would you be?
My passion is films, so If the modelling didn't work then I'd put everything I have into trying to become an actor.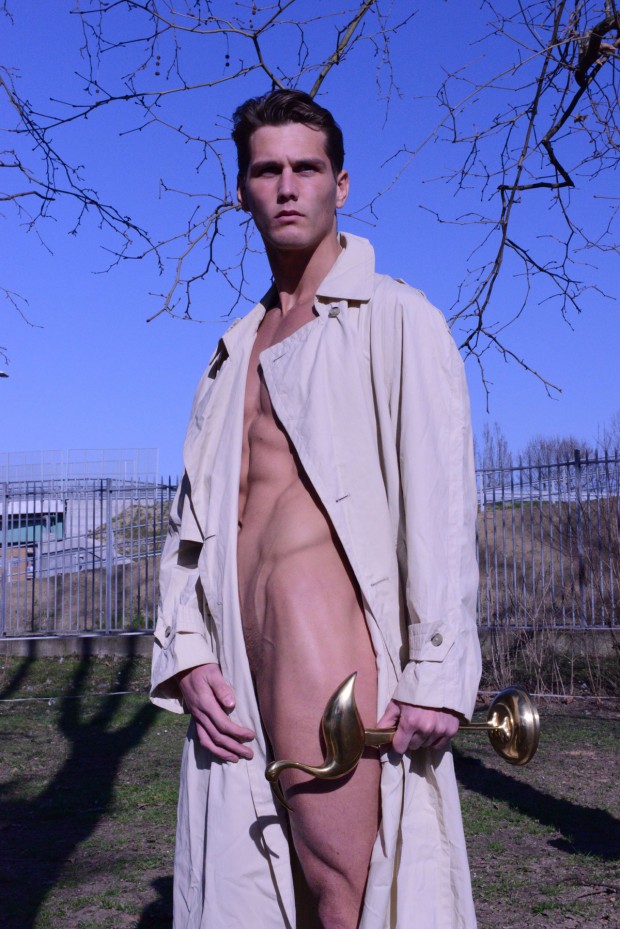 Your personal passion or hidden talents?
I'm an active person so I enjoy most physical activity and sports…mainly football and Boxing, I am a big Liverpool fan. I'd say my favorite thing of all is film or films, the fact that someone can come up with a story with such creativity and imagination, that can actually influence your own personal perspective on life blows my mind, the cinema is my favorite place to be. As for hidden talents I've actually just learnt how to do a back flip so pretty happy about that.
Ten years from now?
Ten years from now I would say I would have like to have met a girl by then and started a family. With Of course having a few fragrance campaigns under my belt.
Favourite Word?
Pudding, never know why.
What's no fun?
I hate the gym, well it's a love hate but it's starting to become more of a chore these days, but I know if I keep pushing myself now it will pay off for the future.
Who's your favourite supermodel?
Cara Delevingne – her un-model like crazy personality I think attracts me to her so much.
Instant gratification?
My dream is to have enough money to buy my mum the house she's always wanted, and I won't stop until I do, for me that's success.
Current eye candy?
Vanessa Hudgens, I can just imagine her to have just as good of a personality too match how unreal she is.
Favourite movie?
Favourite Movie/s has to be Lord of the Rings, again the fact that someone's imagination can come up with such a story for me is incredible.
Your dream modelling job would be?
Armani Campaign
Beauty secret?
Coco butter, got to look after your skin!
A quote to sum you up?
We are here for a good time, not a long time.
What does the future hold?
I don't really like to plan the future, right now I'm in a good place I've got good agents and people around me who want me to succeed as much as myself. So I just want to continue riding this wave and see where life takes me.