Breakthrough star on the modeling scene ALI LATIF has in a couple of season's fascinated designers, photographers and editors. He is currently the face of Coach and Versace fall winter campaigns photographed by the legendary Steven Meisel, regularly takes top fashion editorials and keeps busy on the runways for label's such as AMI, Haider Ackermann and Y/ Project to name a few. For the latest issue of MMSCENE he was photographed by DANILO PAVLOVIC in Paris with styling from our Editor KATARINA DJORIC.
Ali sits down with Katarina to talk about the start of his career, his first shoot and the modelling industry.
Read the interview and discover the shoot after the  jump: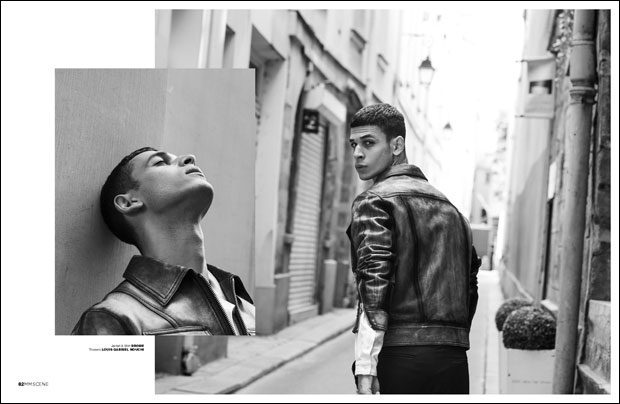 How did u start modeling? And did you expect it will turn into a career?
I was working at a bakery in Paris, one day The owner of Q Model Management came to buy a croissant in Paris and he scouted me there. I never expected to be a model honestly, but since the day I was scouted I knew it was an amazing opportunity for me.
Do you remember your first shoot?
Of course I remember it was my first test, I didn't have a clue about posing and I didn't even know what I was doing there . Thank god the photographer, Clement Schneider, who became a friend helped me a lot with his guidance.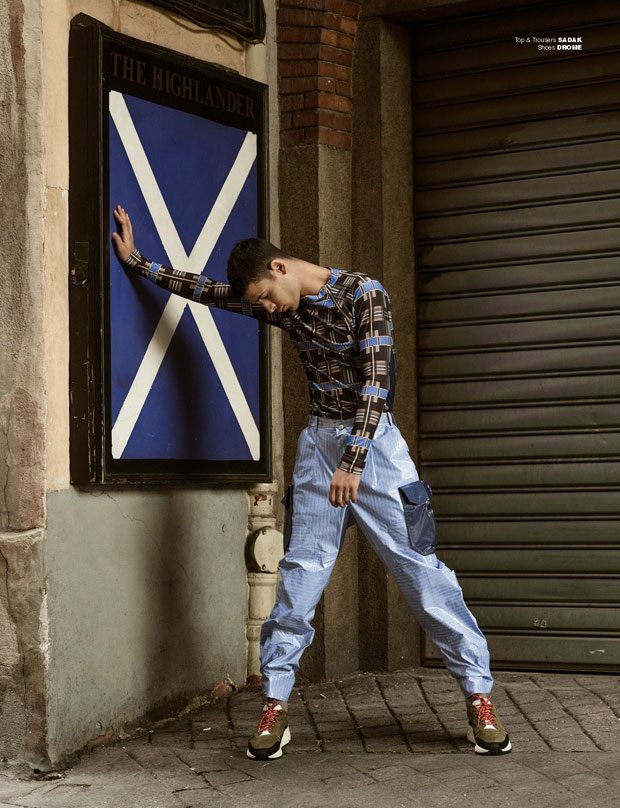 What is your dream modeling job?
My dream model job is to become a brand ambassador and a spoke person of an inspiring label…. And to shoot a lot of Vogue covers!
What was the most challenging thing you had to do for a shoot?
I was asked to do flips non stop on a shoot and basically I just kept falling!! Luckily it was pictures so you can fake it somehow.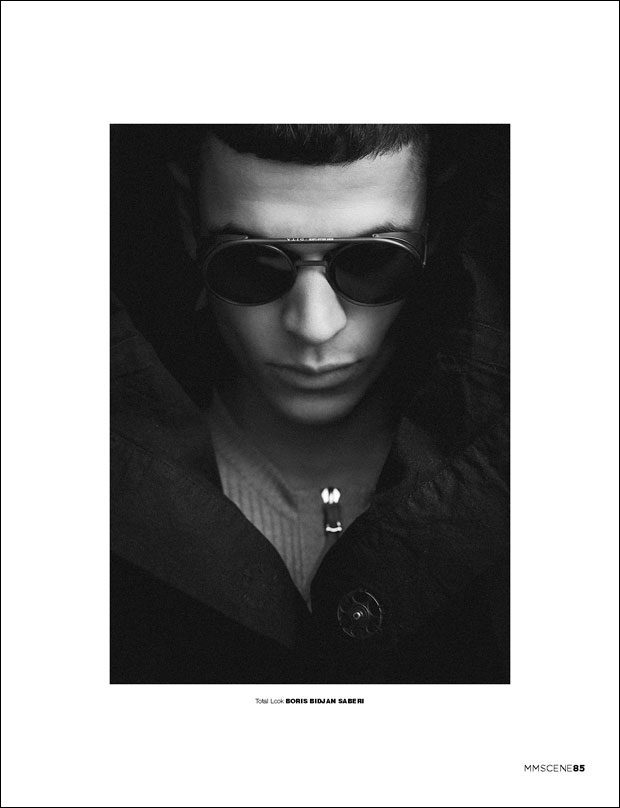 What do you like to do when you're not modeling, and if you hadn't become a model, what would you be doing instead?
I was a Soccer player when I was a kid until I had an accident and I am now just obsessed with soccer. I could be watching games night and day. I don't really know what I would be doing instead of modeling today but I know I'd be working hard!
Your tip for taking the best photo?
Always smile with your eyes!
What's the biggest misconception about the male modeling industry?
People only think about the glamorous side of being a model. When in fact it's hard work: sacrifices and a lot of waiting around with no guaranties of getting the job. You don't always make money and sometimes you spend several months without making any money.
Could you describe your personal style?
I think it's a  mix between 90's and today's fashion.
What's on your current playlist?
Lot of French and American rap  – PNL or hamza in France and biggie or lil durk in the USA, also Nina Simone, Otis ridding or the Beatles. You can find every kind of music on my playlist depends on the day and the mood.
Who inspires you?
My Father for his courage.
How do you stay fit?
I eat healthy and run regularly.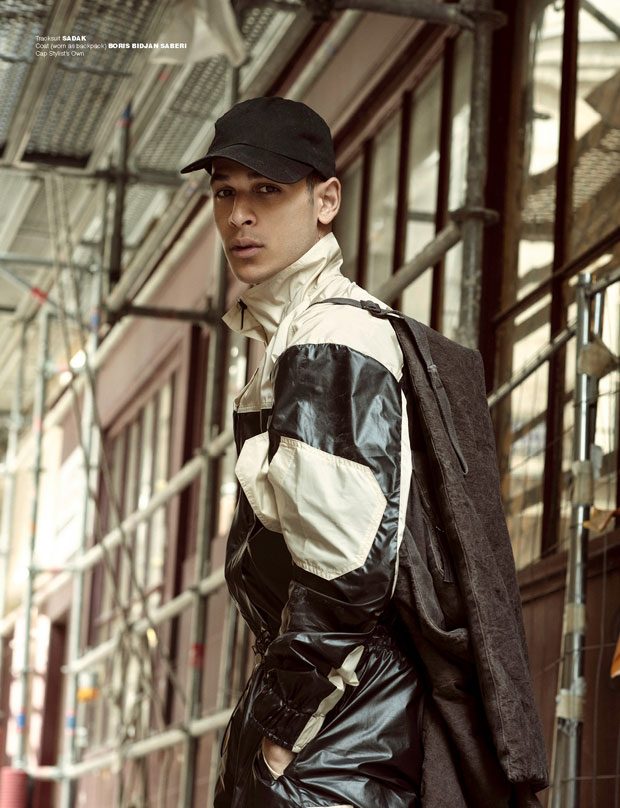 What have you learnt from the modelling industry?
To be patient, positive and confident even when you don't feel that way.
What advice would you give to models now on the start of their career?
Work hard be polite and nice and the most important advice is to never give up.
Describe yourself in 3 words.
Perseverant, perseverant and perseverant.
What are your future goals, dreams and plans?
My goals are to develop my career, inspire designers and photographers and make enough money to be able to focus on my acting.

Photographer DANILO PAVLOVIC
Fashion Editor KATARINA DJORIC
Model ALI LATIF at NEXT PARIS – Keep up with Ali on Instagram @ali.latif_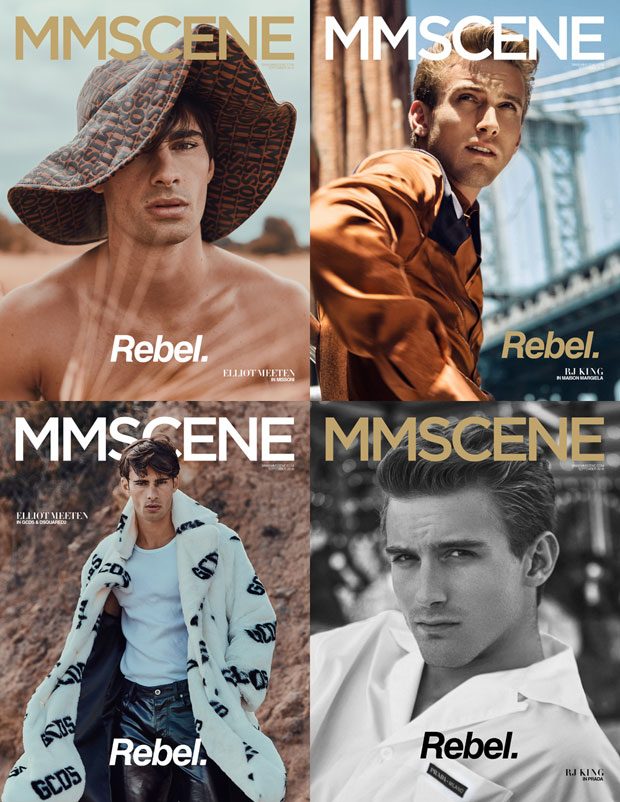 Originally published in MMSCENE Issue 025 – available now in print & digital.