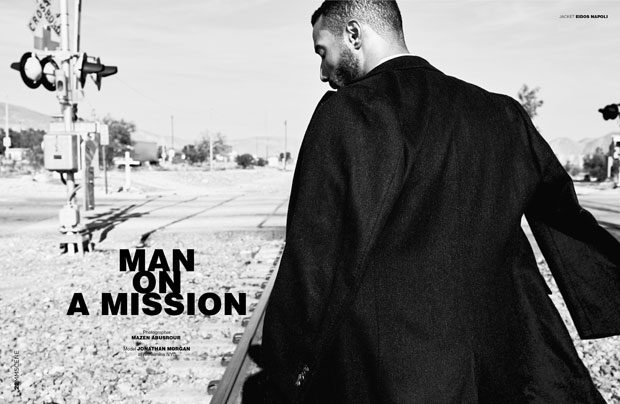 The promising JONATHAN MORGAN at WILHELMINA MODELS in NEW YORK sits down for an interview with MMSCENE Fashion Features Editor KATARINA DJORIC to talk his work in modeling, beauty essentials as well as his promising singing career.
Jonathan was photographed for MMSCENE by celebrated fashion and celebrity photographer Mazen Abusrour.
Discover more of the interview and his session after the jump:
Who is Jonathan Morgan?
I'm lucky that I was exposed to a lot of cultures from a young age, so I'm a product of a variety of different influences. I'm a lot of things… even things that contradict each other. If you were to hear my internal dialogue at any moment you would call the nearest psychiatric facility. I'm just somebody looking for the purest expression of who I am, and using whatever medium allows me to do that… while trying to have fun and not go to jail.
You also work close with photographer Mazen Abusrour. How does it feel to be on the other side of the camera?
Mazen is one of the world's best fashion photographers so it's a pleasure just to be able to watch him work. I enjoy all aspects of the creative process so I try to learn what I can and be able to apply it to my own work. I've directed a few film pieces recently and I have to say I love being behind the camera! Sitting in an editing room for hours might seem like torture for most people, but I've fallen in love with the creative process so much that those kind of things make me happy.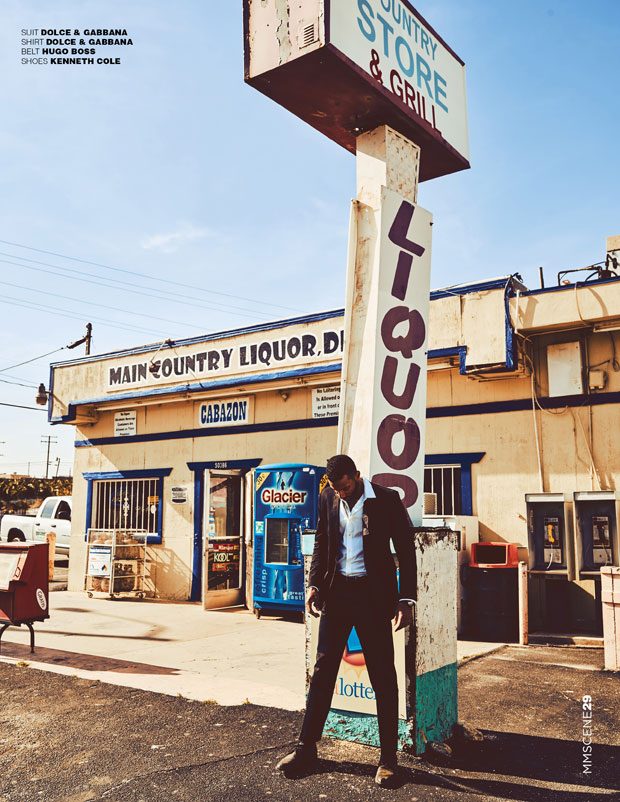 What about your singing career?
Thank you for asking. I've been recording for 5 or 6 years with different producers around the world. I'm taking it slowly to make sure I do it right. The music industry is a different place in 2016 because of downloading and things like that, so it's important to think about how you're going to navigate the new system. I got a lot of really amazing feedback on my stuff from both people in the industry and people on Social Media. I'm looking forward to releasing more music and more videos this year on my YouTube Channel.
What is your downtime like?
I'm a workaholic so in my downtime I'm usually planning a project, or at the gym. What's funny is that for creative people, when you decide to take a break and relax…that's when all the good ideas come to you.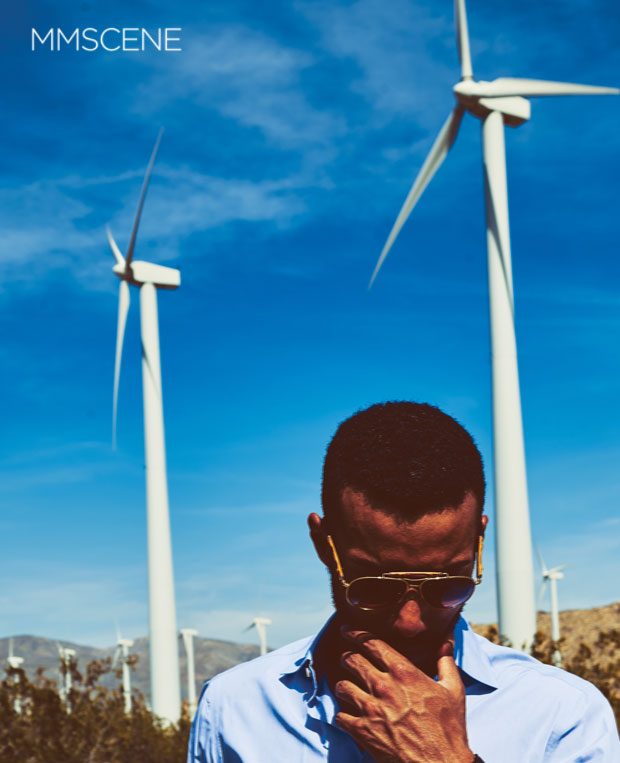 You travel a lot. What is your favorite city to live and to work in?
That's a tough one!!!! New York is the best city for me to work in. I know it can be hectic for a lot of people but I love it. I spent most of my life in London so I'm used to crazy crowds and life coming at you from all angles. I also love Shanghai because it feels like you're watching a futuristic city being created at lightning speed. I don't think I was programmed to stay in the same place for a long time. I think the world has too much to offer.
What are your beauty essentials?
Water and Sleep! There are some good products out there, but drinking a lot of water and a full night's sleep are really the essentials. I'm usually in a hot climate so I have to remember to wear sunscreen and moisturize everyday. I don't need to be looking like a lizard 10 years from now. Nobody needs to see that.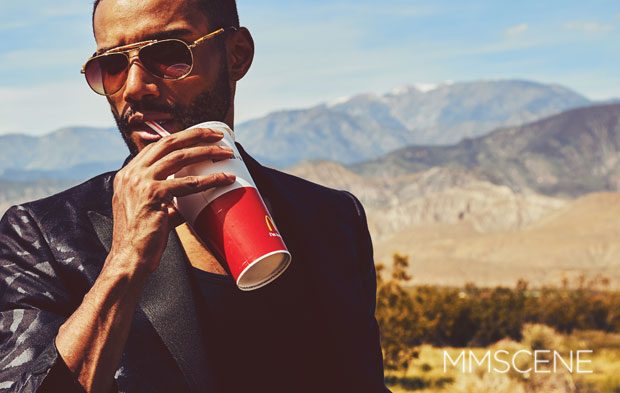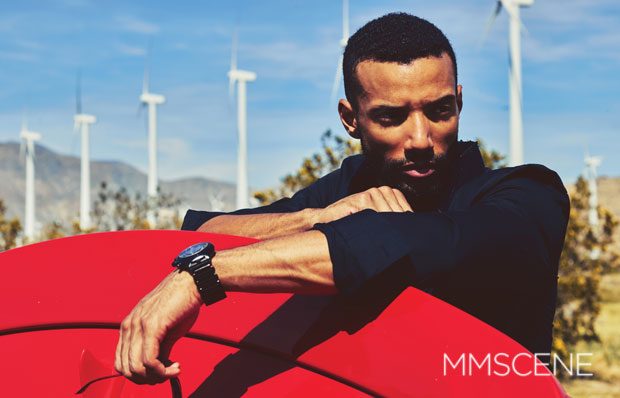 Any weird habits?
I probably have a lot, I'm just not aware of all of them. I wake up in the middle of the night and cook full meals and then regret it. I throw my clothes on the floor when I get home. I've been trying to stop that one for years!
What's on your current playlist?
"Rolling Stone" by HURTS, "Kiss It Better" by Rihanna, "Plakito" (Remix) by Yandel, "National Anthem" by Lana Del Rey, "Who Is It" by Michael Jackson.
Favorite movie?
"A Perfect Murder"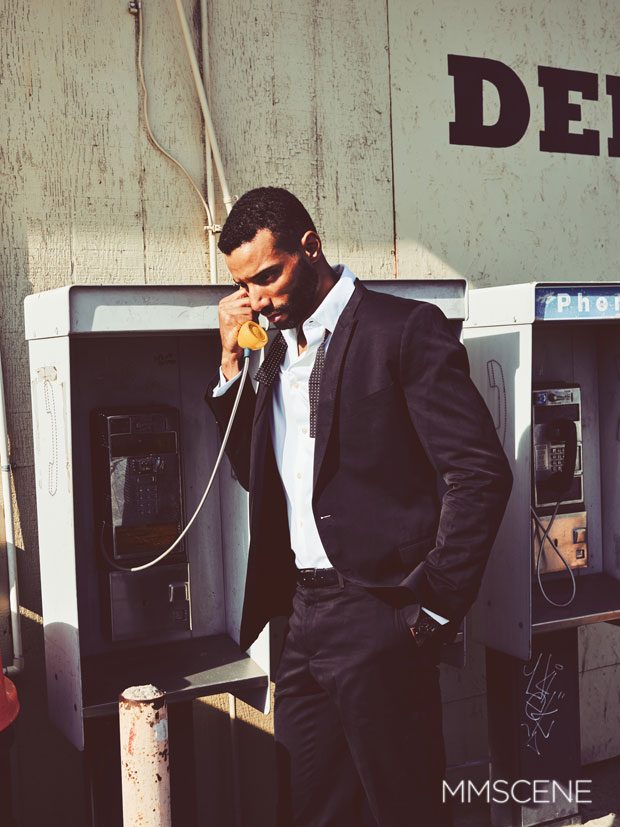 Your Dream modeling Job?
A good modeling job is a combination of everything: The location, the clothes, and the crew. I love shooting in amazing locations. That doesn't necessarily mean a tropical beach or something. For some reason I've always wanted to shoot in Russia in the winter. I know it sounds crazy but I think it would be awesome. The location sets a tone for the shoot. Oh, and the catering needs to be spectacular.
What's the weirdest comment or questions you've received via social media?
I get a lot of…interesting requests. Somebody once asked me for my used socks, and a few people have asked me for pictures of my belly button.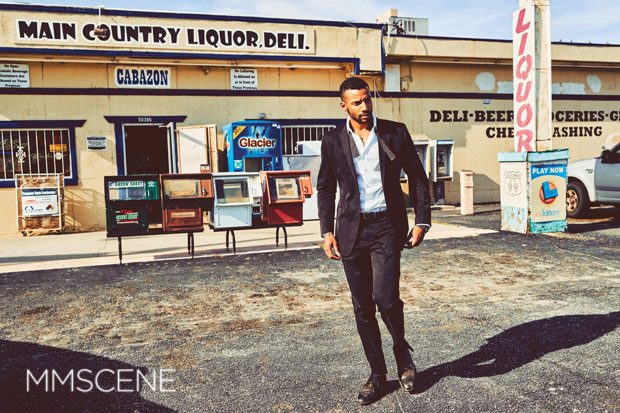 Ten years from now (you will be…)?
Still creating, still healthy, and still living life to the fullest.
A quote that sums you up: "Aim to please…but shoot to kill"
All photos by Mazen Abusrour – mazenabusrour.com