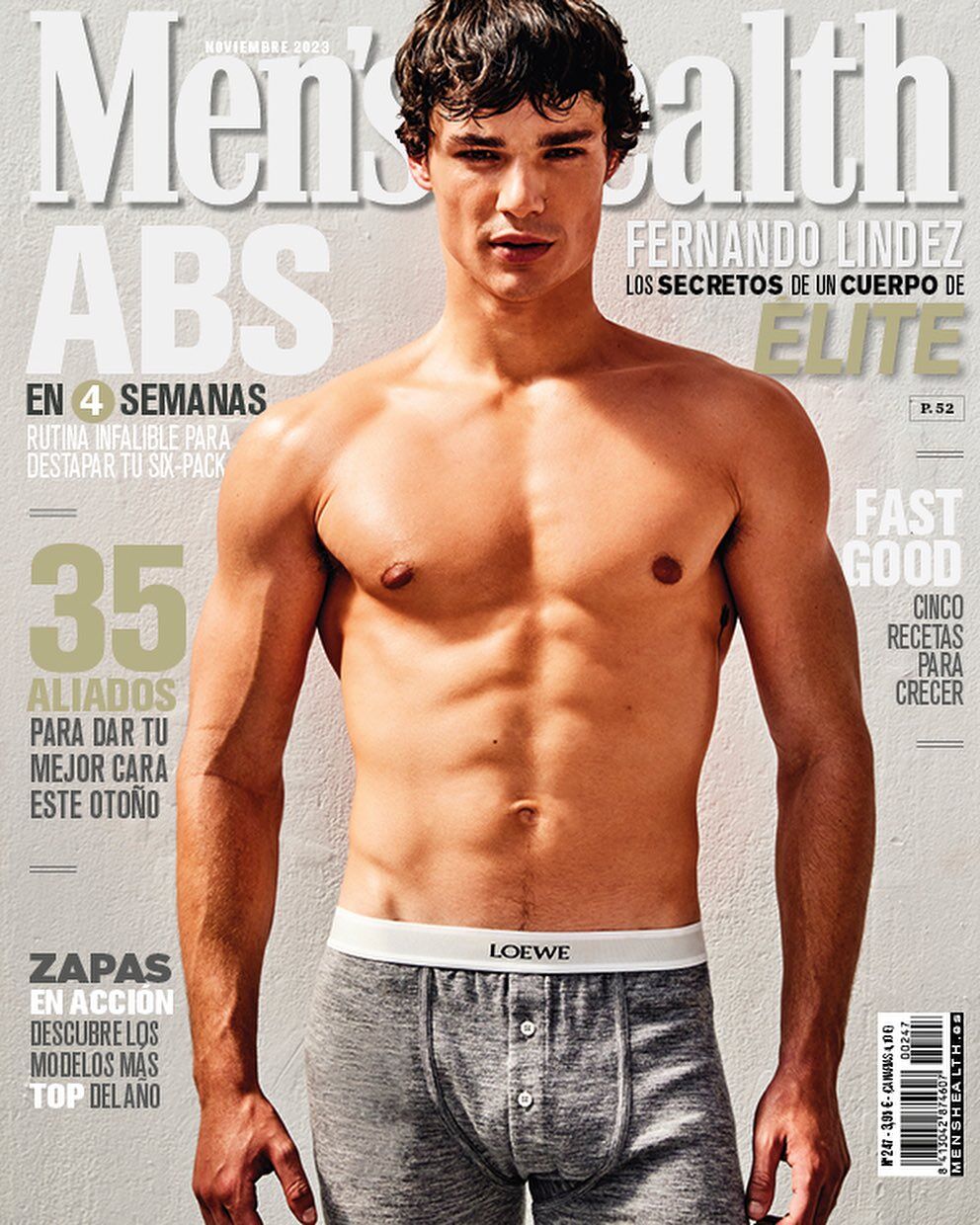 From the lights and camera clicks of global runways to the cinematic universe of Netflix's hit show 'Elite' season 7, Fernando Lindez has crafted a unique career blend. He speaks exclusively to Men's Health Magazine – the Spanish edition – about his dual roles (model and actor), shyness, and the importance of sports in his life.
There's a magnetic presence in Fernando Lindez, evident not just on the screen but also as he carries himself, a blend of subtle intensity with graceful poise. Having started as a model, Lindez soon found himself in front of the camera, now diving into the complex world of acting, a transition not many male models navigate seamlessly. Yet, for Lindez, the roles – that of a model and an actor – are as distinct as black and white, and he cherishes both with equal fervor.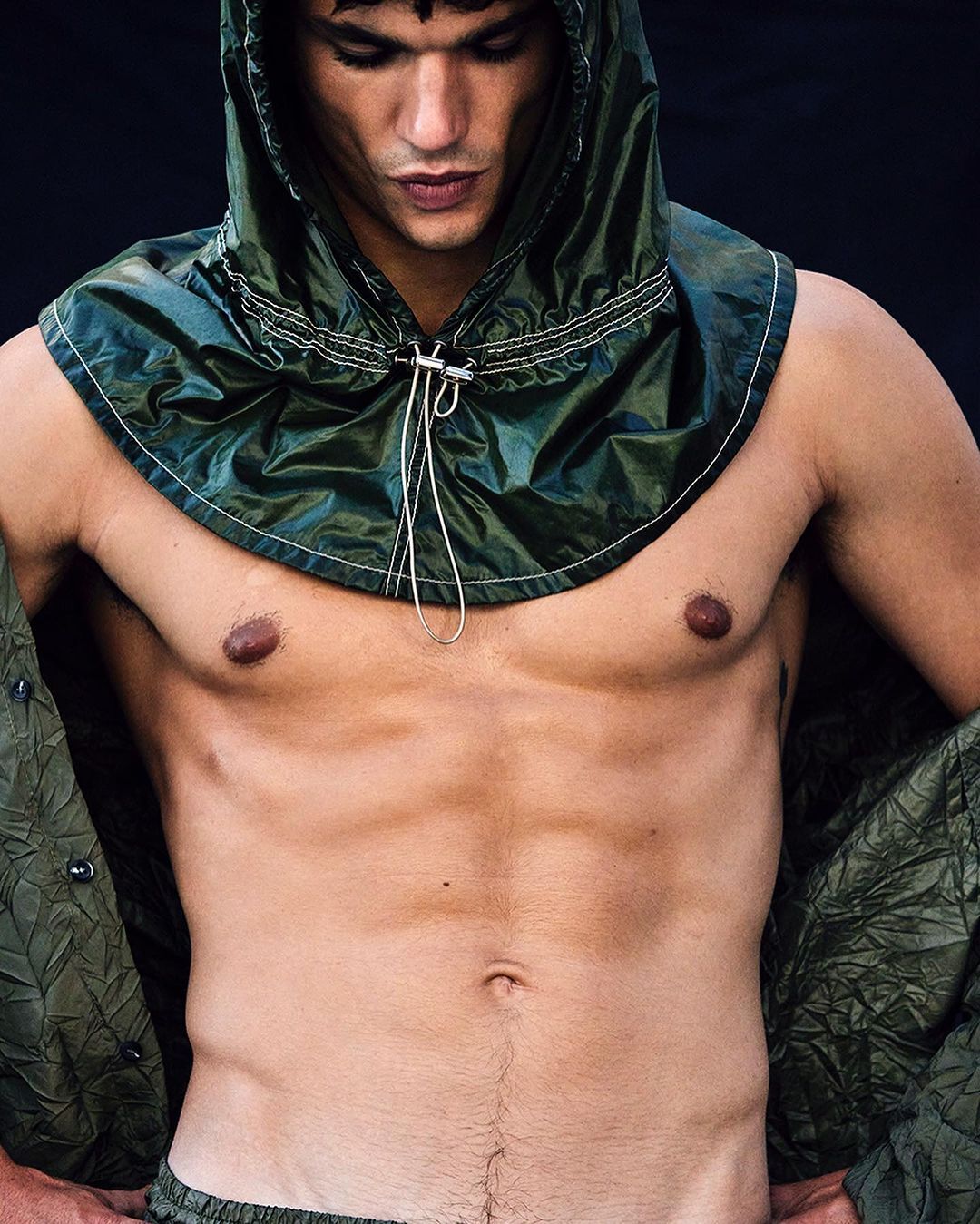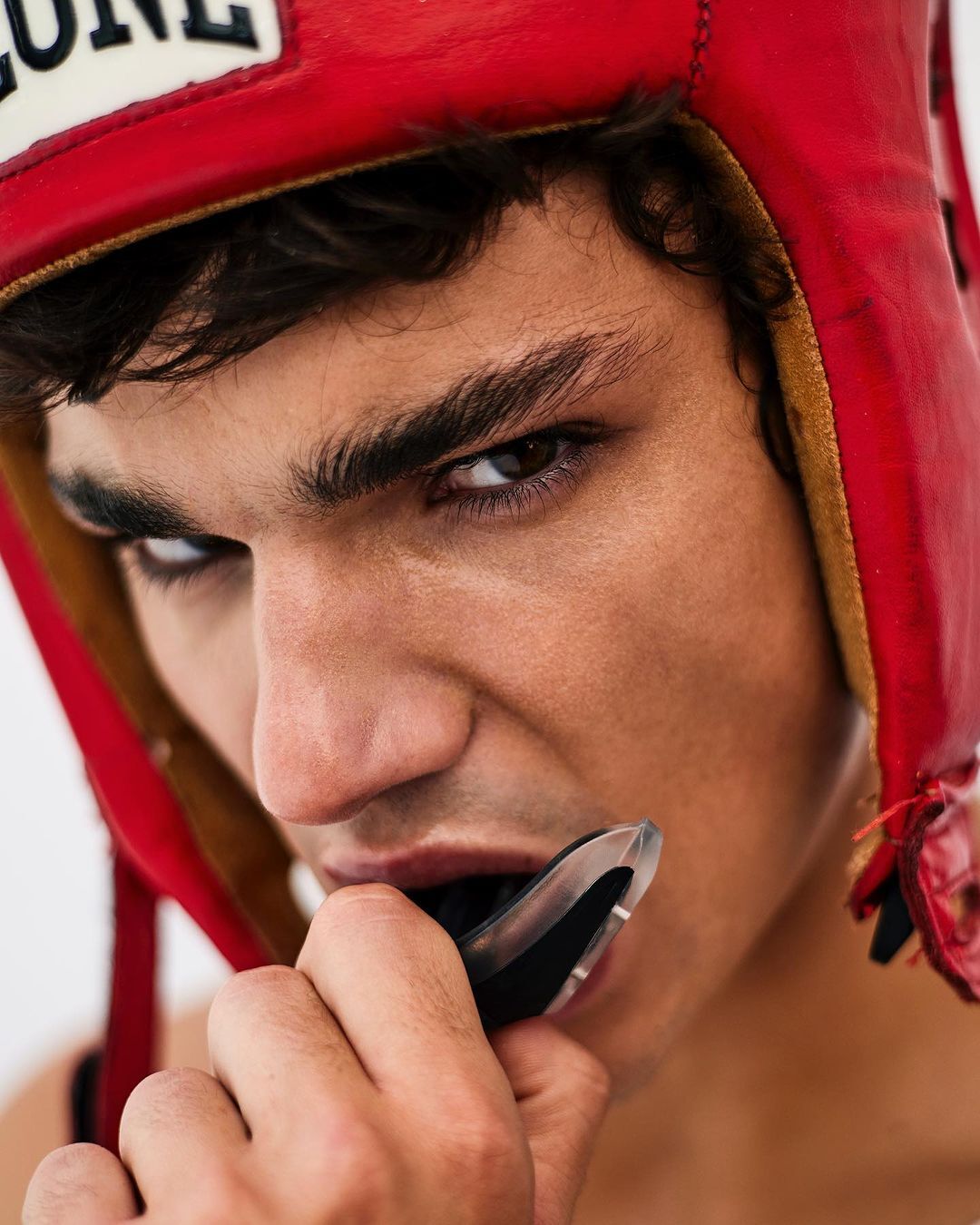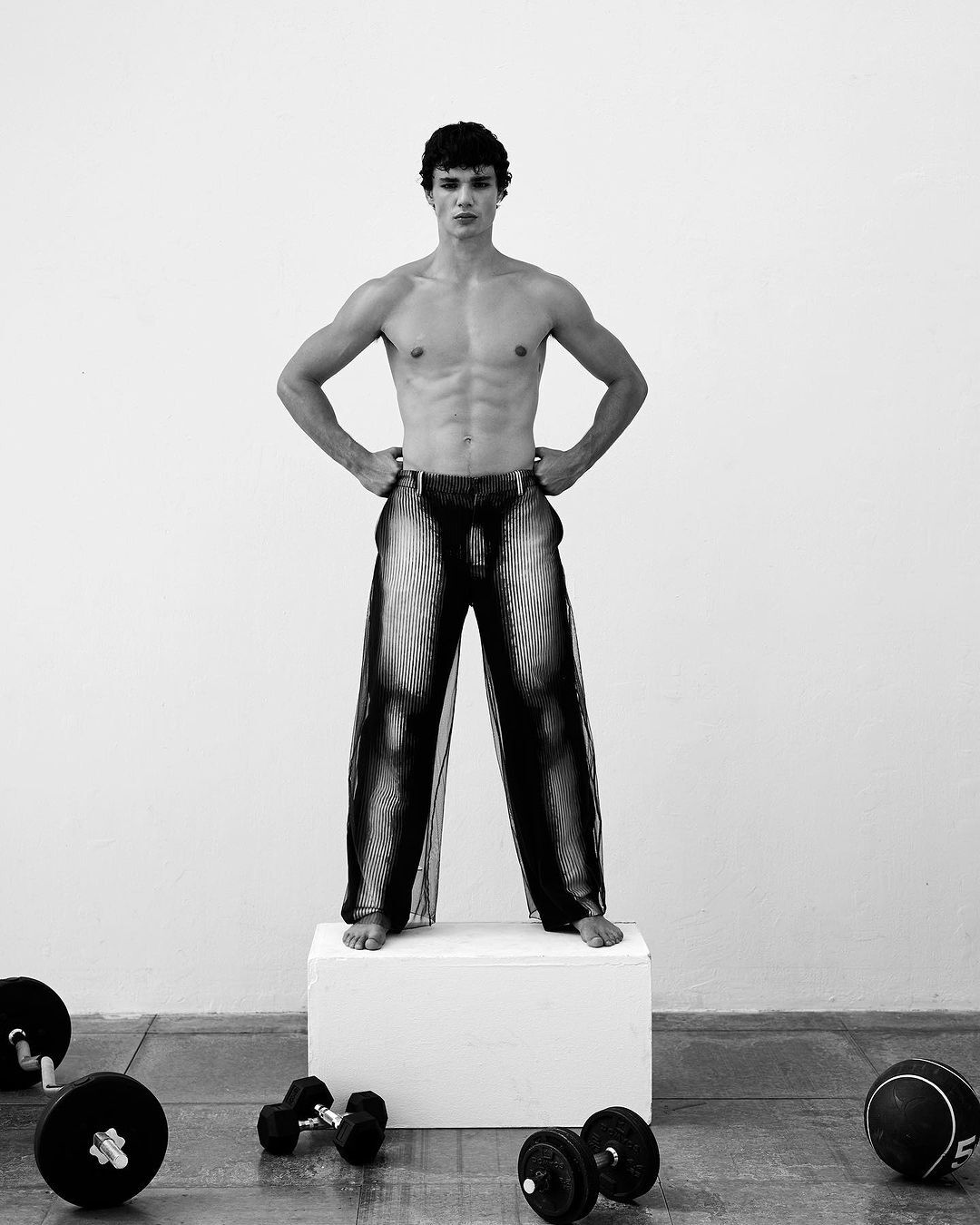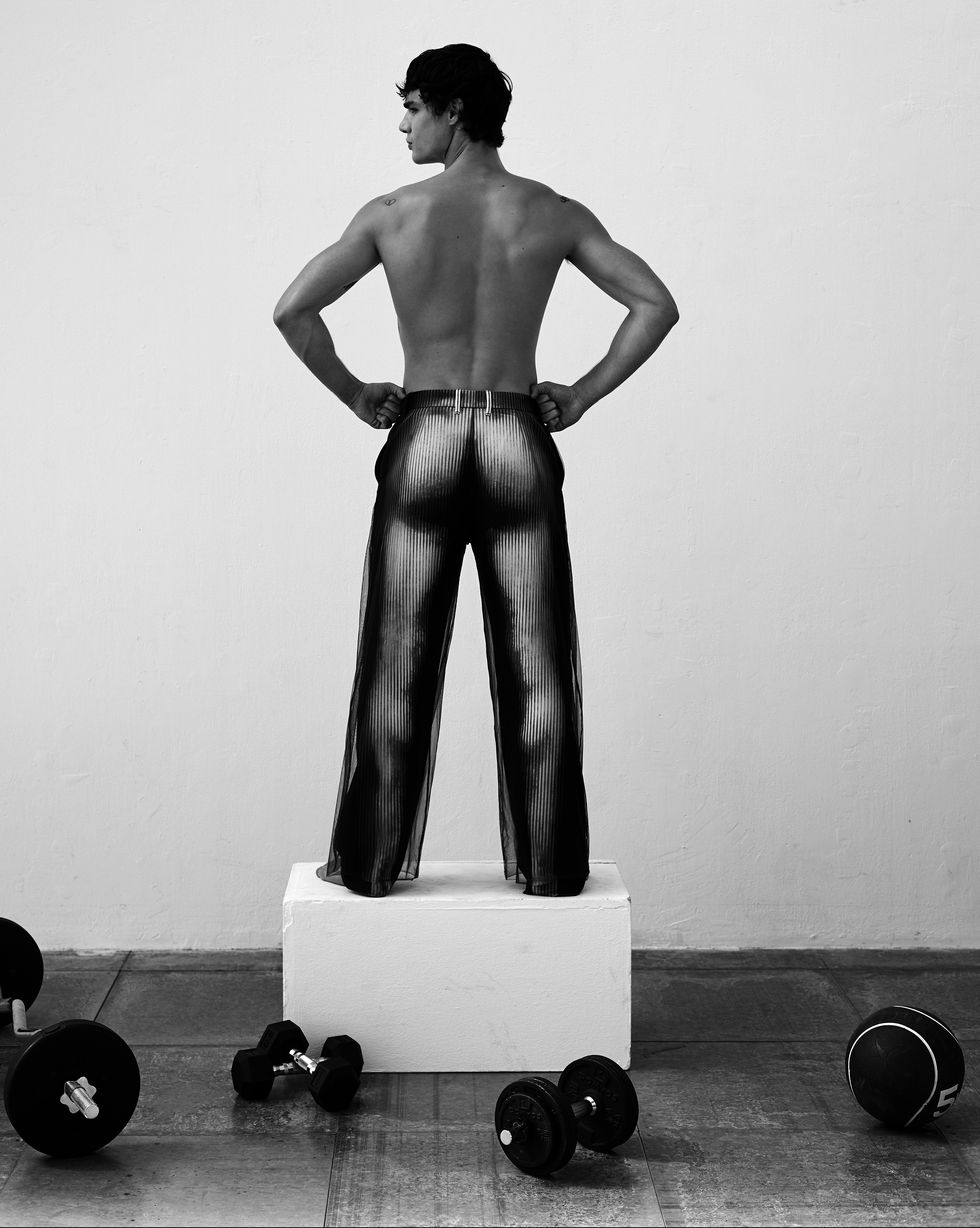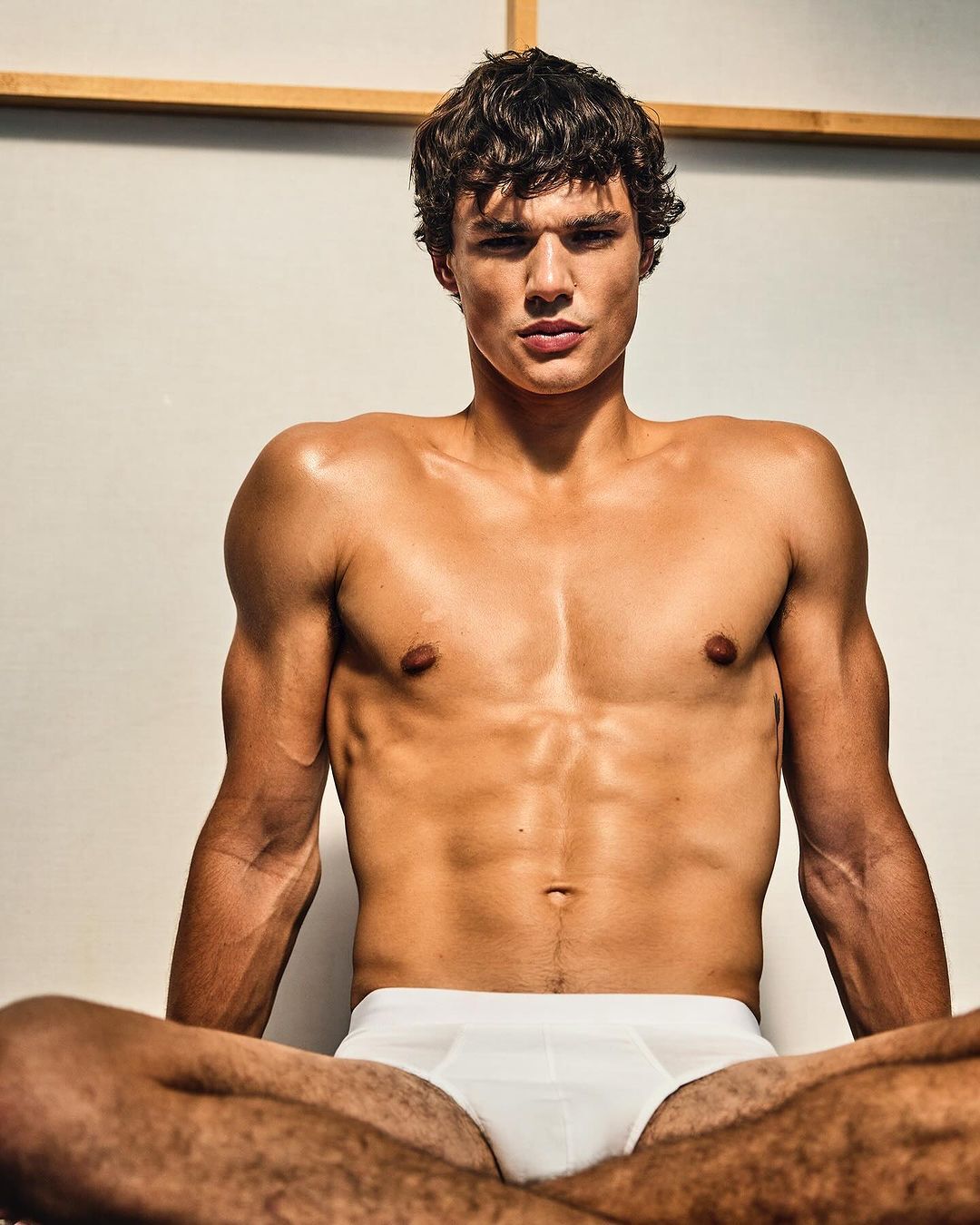 "I don't have any problem when it comes to showing myself. I really like working with my body," he remarks, emphasizing his comfort with his physique and its role in his modeling career. This ease is a testament to his dedicated relationship with fitness, which, for him, is more than just maintaining a sculpted figure. "For me, sport is a lifestyle, it is my daily life. If I don't do it, I am incapable of being mentally well," Lindez admits.
While many might see a juxtaposition between modeling and acting, for Fernando, it's a harmony. "For me they are totally different and absolutely compatible roles. When I'm modeling, I'm modeling, and when I'm acting, I'm acting. I mean that when I'm on a catwalk I don't wear anything I wear when I'm an actor and vice versa. I combine both professions and enjoy them. At the moment, I don't think I have to give up anything," he articulates with clarity.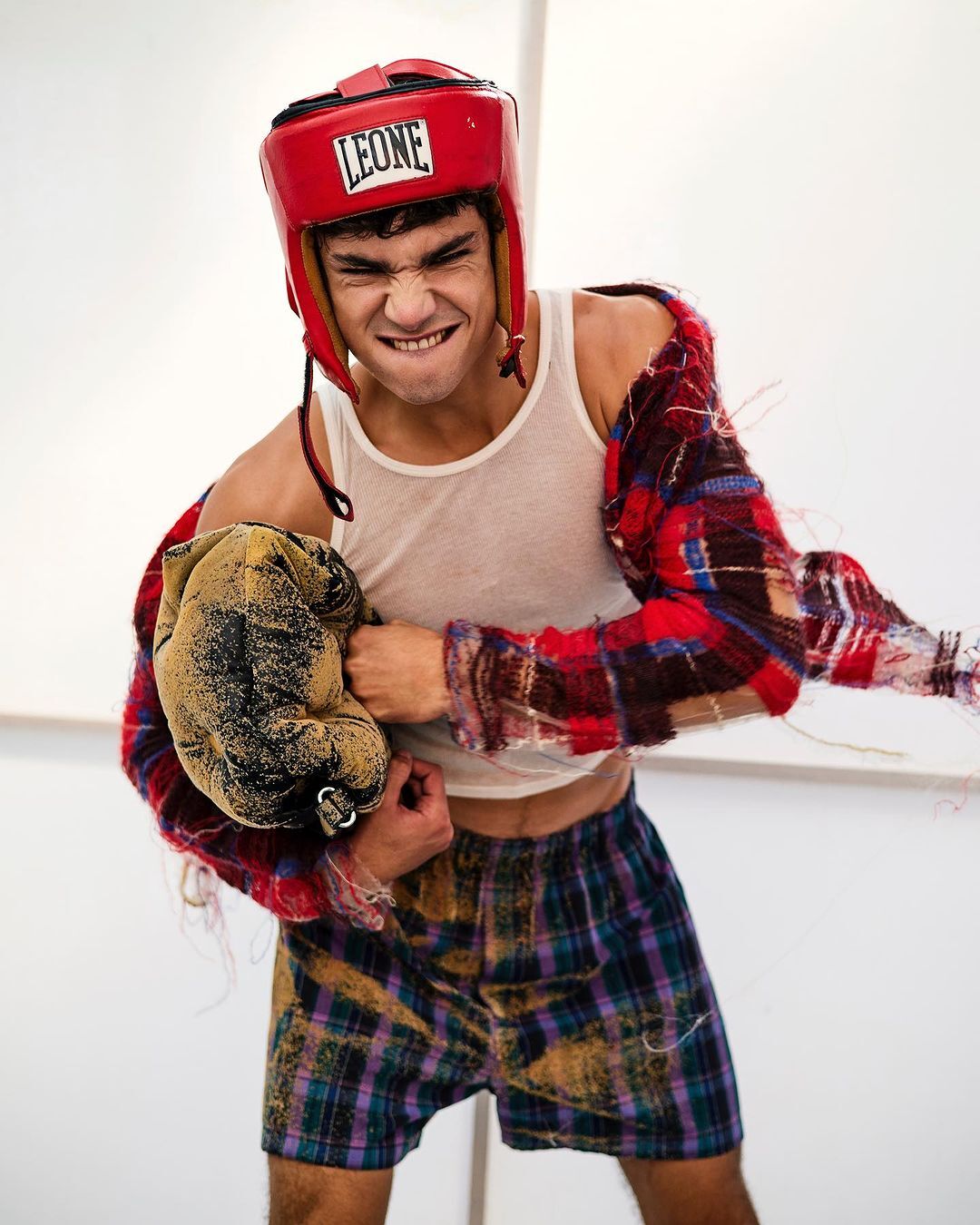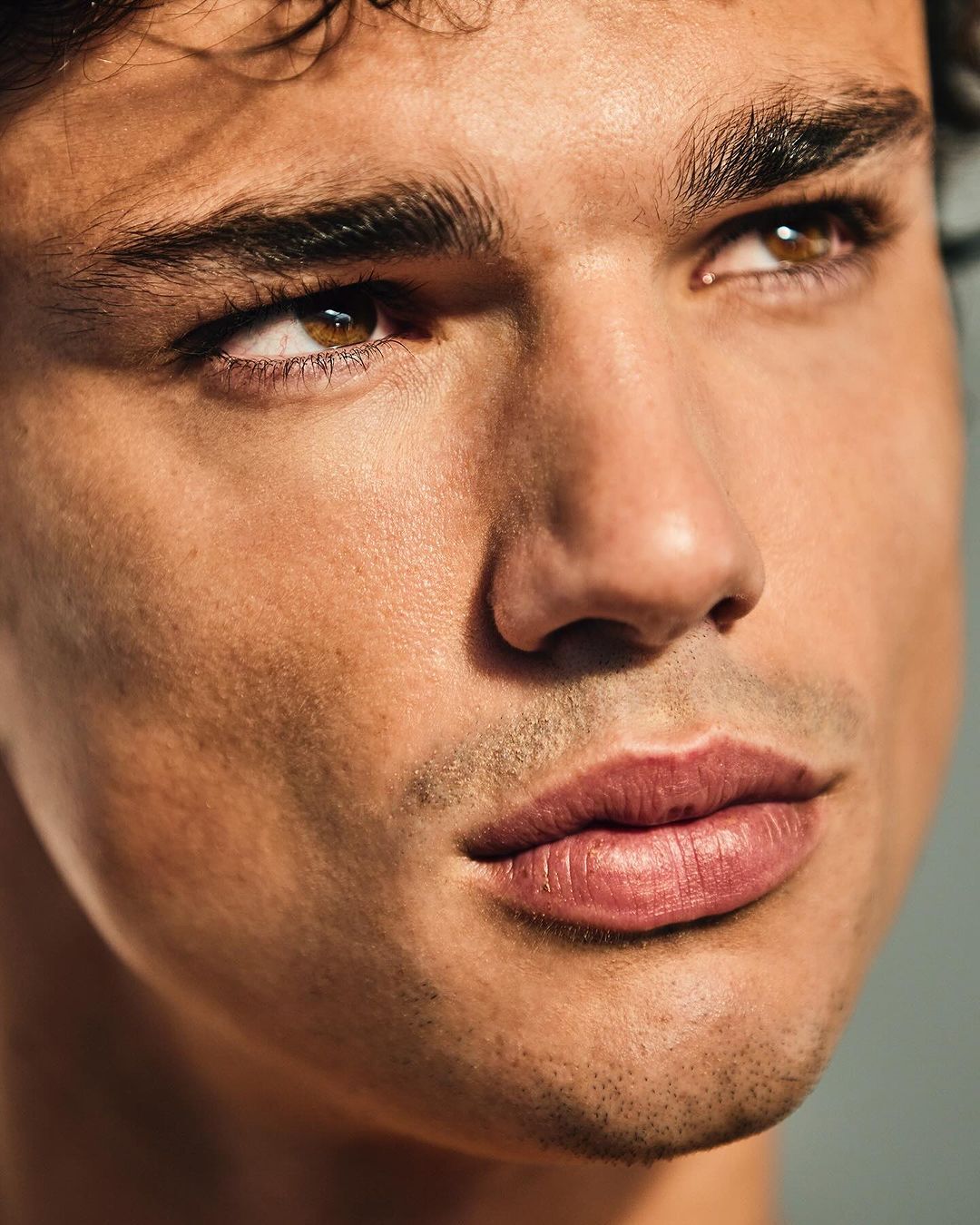 As the new season of Netflix's Elite hits the screens, Lindez has become the face to watch out for, a fact reinforced by his latest cover feature on Men's Health Magazine's Spanish edition. Yet, even with the growing fame, Fernando has maintained a reserved demeanor, especially on social media platforms. "I take the issue of networks as something purely professional. I am very introverted, and on social networks even more so. It impresses me a little to have thousands of people paying attention to what I do, so I prefer to be discreet, show my work, and nothing more."
His introversion, something he acknowledges and even cherishes, has shaped his journey. "I went into it on my own and it was a very nice stage in my life in which I learned a lot, especially to know myself better, to know how to take care of myself, to respect myself and others. And to work my introversion, of course," he shares, adding that, "Now, more than shy, I consider myself introverted… It was. I still have introversion, but curiously when it comes to acting and interpreting I am able to jump into the pool very easily."
Backed by representation from world-renowned agencies such as Wilhelmina Models in New York, New Madison in Paris, Why Not Model Management in Milano, Premier Model Management in London, UNO Models Barcelona, and PMA in Germany, Lindez's star is on an ascendant trajectory.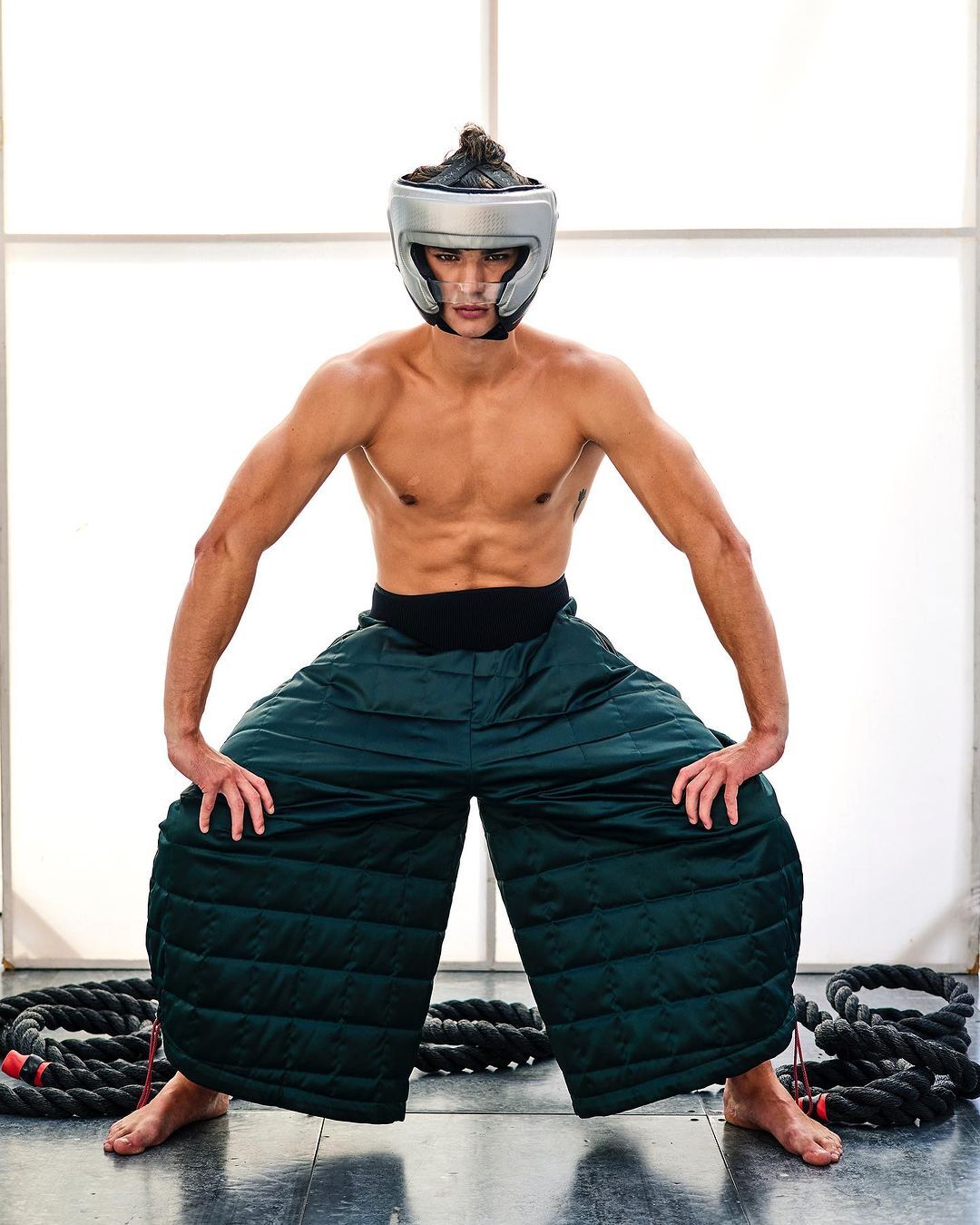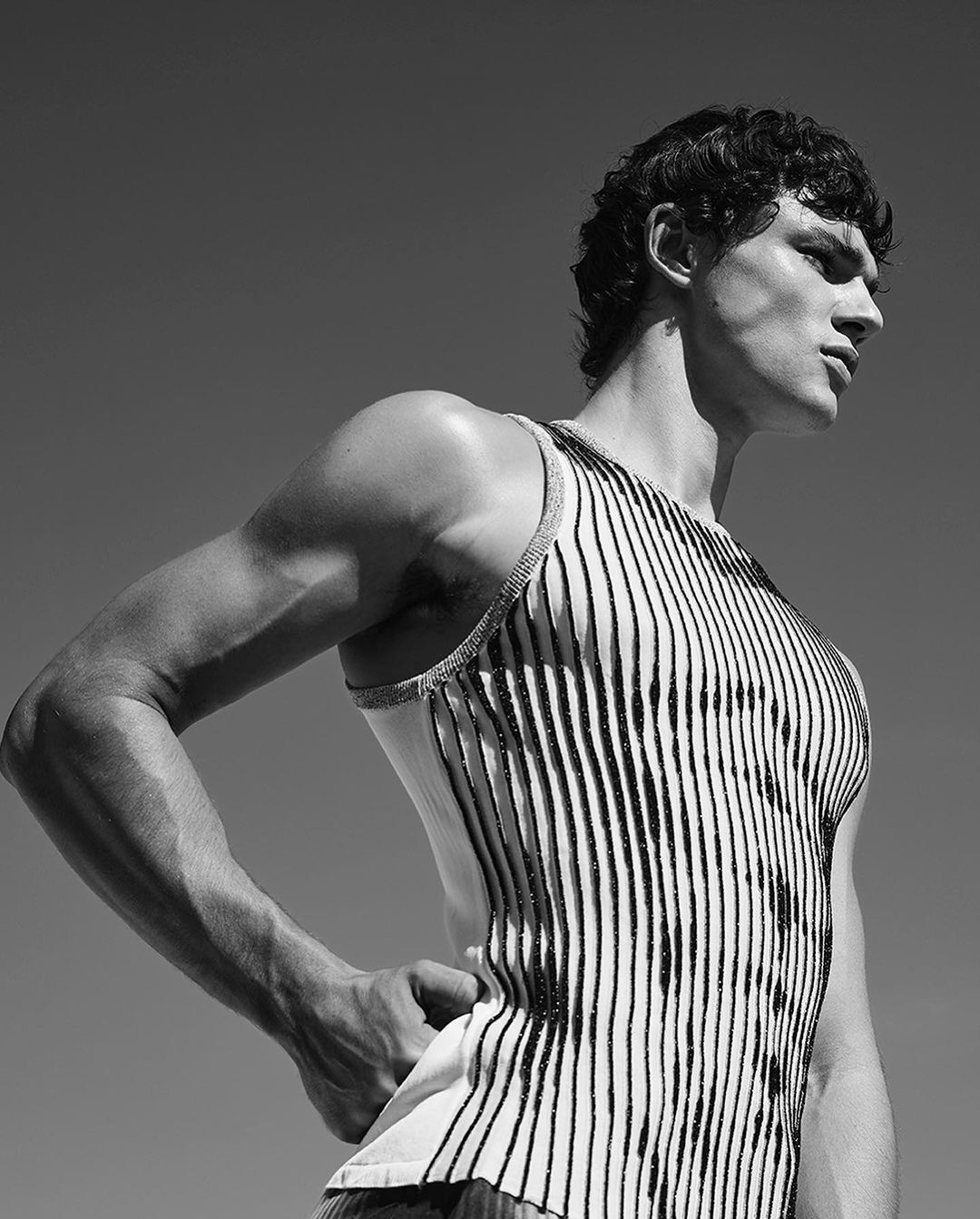 Fernando is represented by Wilhelmina Models in New York, New Madison in Paris, Why Not Model Management in Milano, Premier Model Management in London, UNO Models Barcelona, PMA in Germany.
Interview and art direction Jordi Martinez
Photos: Eduardo Miera at Them Management – eduardomiera.com
Fashion Stylist Beatriz Moreno de la Cova
Grooming Carmen de Juan (Another Artists Agency) using Boy de Chanel
For video, more photos and full interview visit menshealth.com.