Spirit of Contrast by Anthony Meyer for August Man Malaysia
|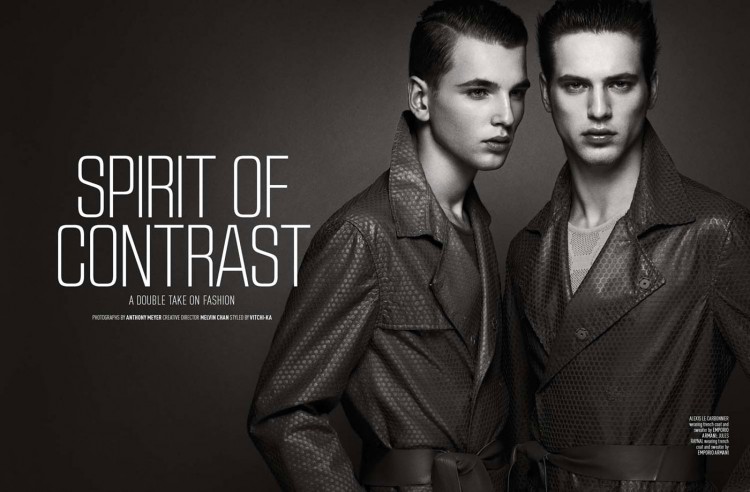 Fresh faces Alexis Le Carbonnier, Jules Raynal, Shane Gambill, and Thomas Bukovatz at New Madison Paris photographed by Anthony Meyer for the August 2014 edition of August Man Malaysia. In charge of the elegant styling was Vitchi-Ka, while the session was completed with the creative direction by Melvin Chan.
Guys are clad in pieces from Emporio Armani, Versace, Givenchy, and Kris Van Assche to name a few.
Assistants Photographer Christophe Molinari & Benjamin Noel, assistant Stylist Margot. Makeup work courtesy of makeup artist Alexandra Meric, hair styling by hair stylist Robin Navarro Harraga. Retoucher Victor Wagner.
For more of Anthony's work log on to anthony-meyer.com.