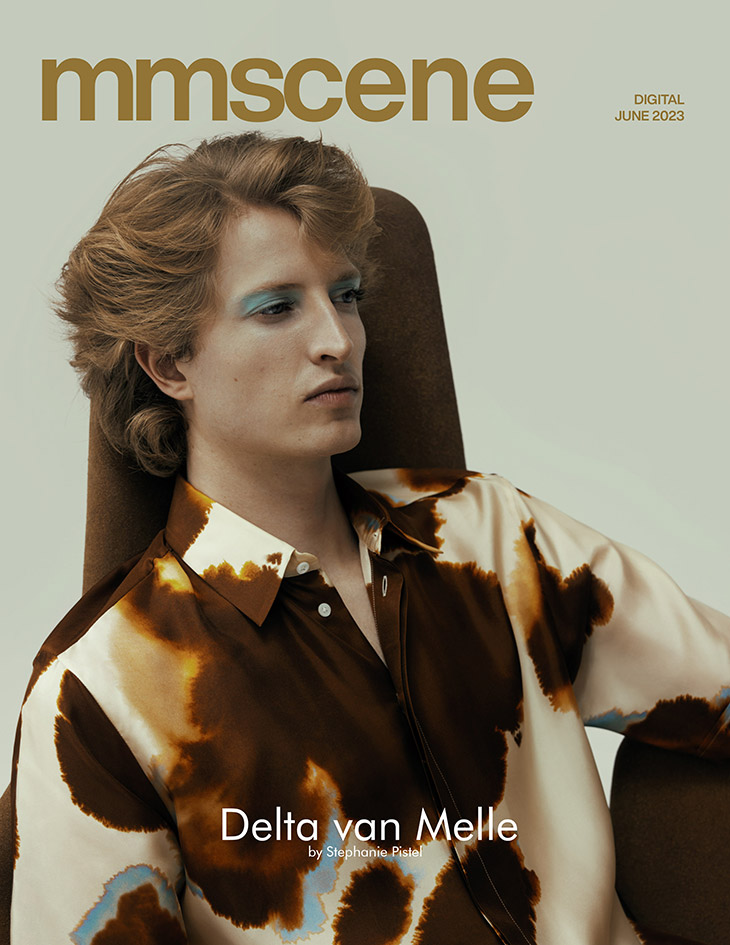 The handsome Delta van Melle at Known Model Management takes the cover story of MMSCENE Magazine's June 2023 Digital edition lensed by fashion photographer Stephanie Pistel. In charge of styling was Astrid Schilders, with hair styling and makeup from beauty artist Danine Zwets using Madara Skincare, Ellis Faas, and Kevin Murphy. Post-production by Stephan Lesger, photo assistance by Steven de Kok.
For the session Delta is wearing selected pieces from brands such as Alexander McQueen, Amiri, Arket, Boss, CDLP, Dior, Dries van Noten, Fendi, Gucci, Justine Clenquet, Kenneth Jay Lane, Loewe, Oséree, Spinelli Kilcollin, Valentino, Villebrequin, Zegna, Zyanya Keizer, Tom Ford, Ferragamo, and Saint Laurent.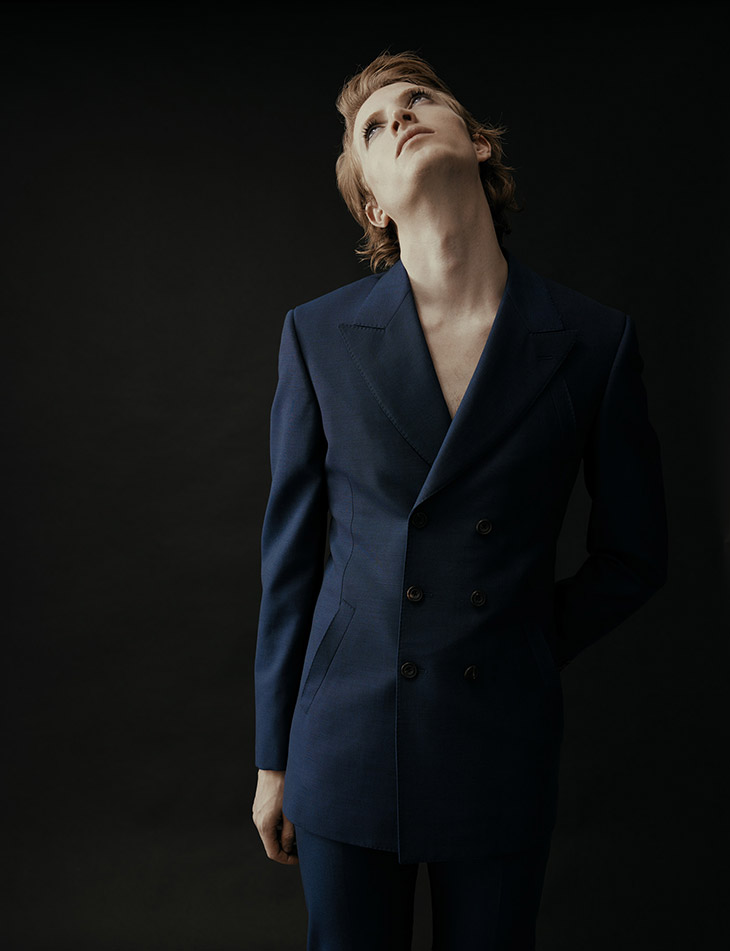 Tell us a little bit about yourself. Who is Delta van Melle? – Delta van Melle (born in 1998) is a Dutch non-binary artist and model based in Brussels. They are known for their paintings with sculptural qualities and their work with recycled and found materials. Delta combines leftover wall paints, plaster, and concrete in their artworks, creating a space for both seriousness and playfulness. They also explore modeling in a performative way, incorporating their artistic approach into their work. Delta approaches their art with naivety, using intuitive and physical techniques such as finger painting, scribbling, and experimenting with various materials.
View this post on Instagram
Central themes in Delta's work include elements from the streets, where imperfections and coincidences catch their eye, as well as queerness and childlike purity. Their rough-looking yet often fragile canvases serve as a literal exploration of adding and removing with force, uncovering the personal aspects we hide from society.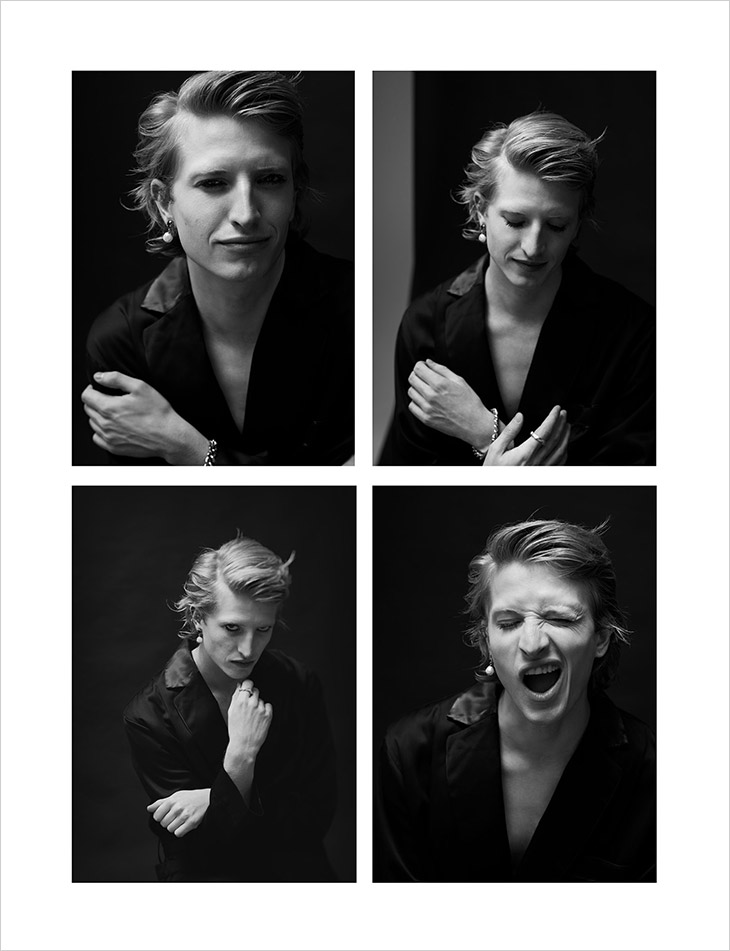 How were you discovered? – I was discovered while sneaking into the fine arts academy of Utrecht. I was approached by one of my dearest friends, Bianca Huisman, who introduced me to my mother agent, Ismael. Ismael truly believed in me and saw a future in modeling, despite being rejected by eight other agencies.
What's the biggest misconception about the modeling industry? – The biggest misconception about the modeling industry is that it's easy and lucrative. From my experience, it is a challenging industry, and the pay is often minimum wage. I don't do it for the money; I do it because it gives me the freedom and time to work on the things I care about the most.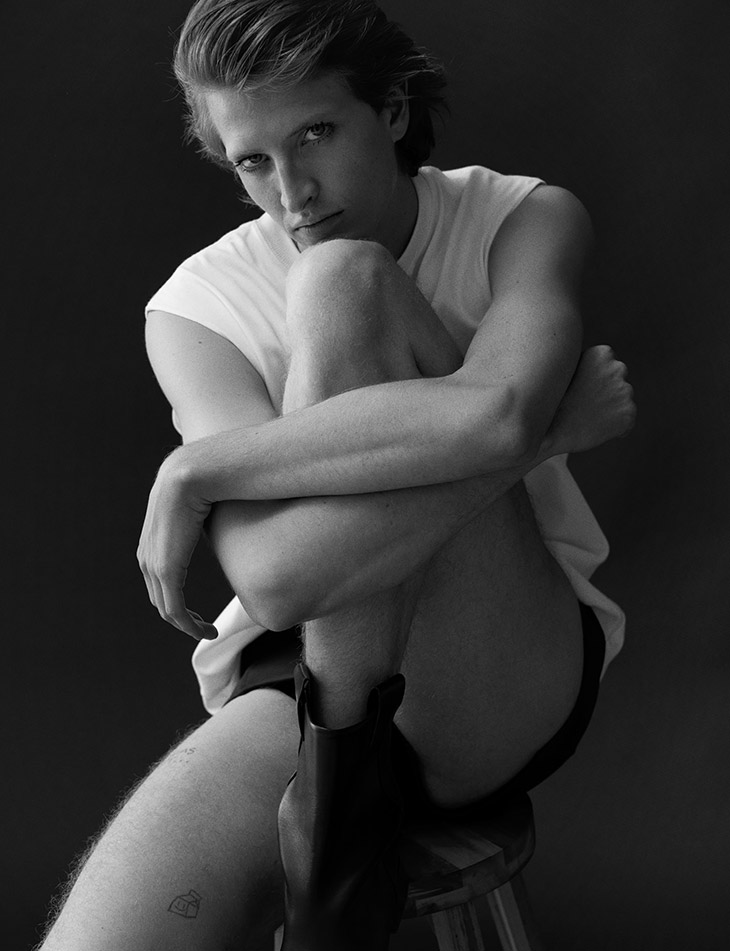 What's your most memorable shoot? – My most memorable moment was when I worked with Maison Margiela for the first time. The process of getting dressed was magical. Imagine everyone in lab coats folding, measuring, and pinning pieces of fabric onto me in a performative way. Then, I had to walk in heels in front of Galliano. I had never done this before, but it went perfectly. Galliano and Olivier Rizzo were amazing supporters during that time. It was truly magical.
What's your dream modeling job? – I would love to work in a less gendered environment, where creativity and self-expression are celebrated.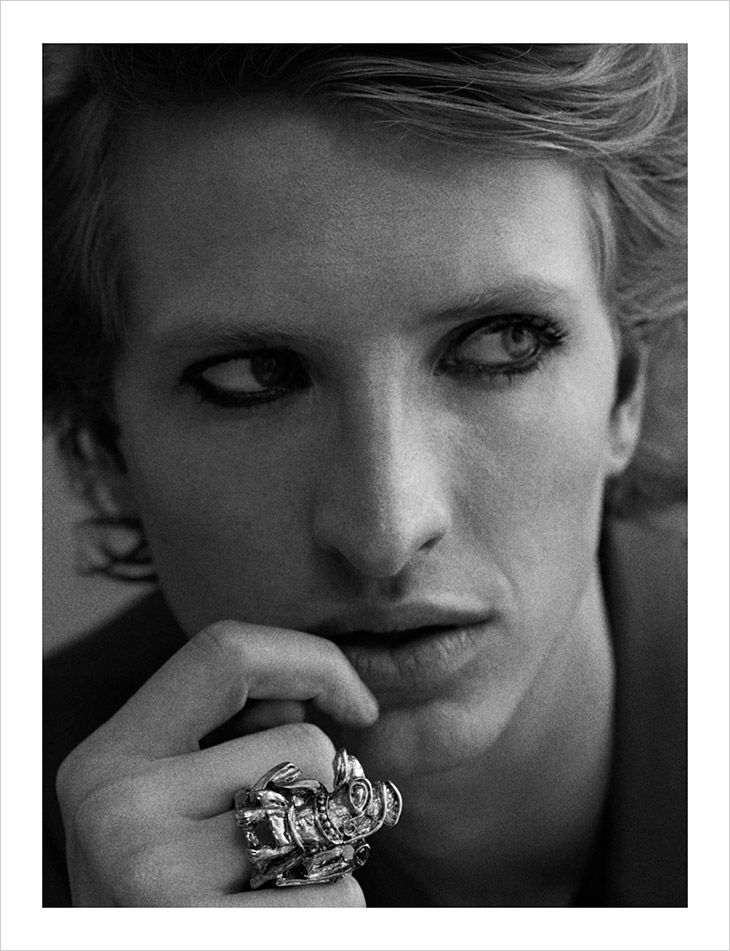 What have you learned from the industry? – I have learned not to take things personally and to cherish my own time and pace of life. It's important to prioritize my well-being and maintain a healthy work-life balance.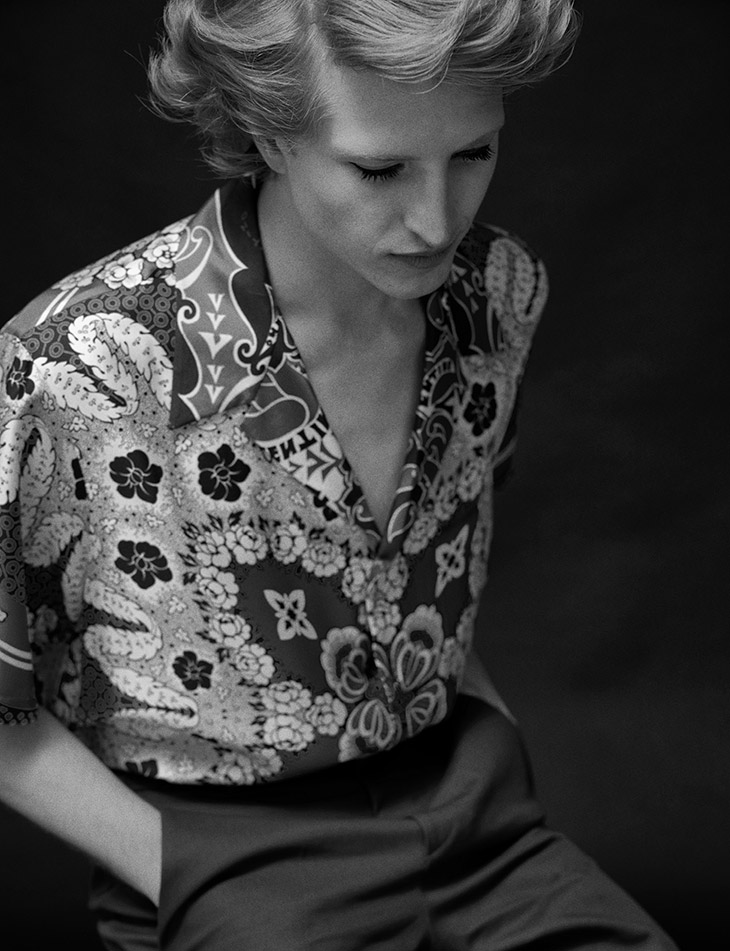 If you weren't a model, what would you be? – If I weren't a model, I would still be Delta, doing what I am doing right now—creating art and expressing myself through various mediums.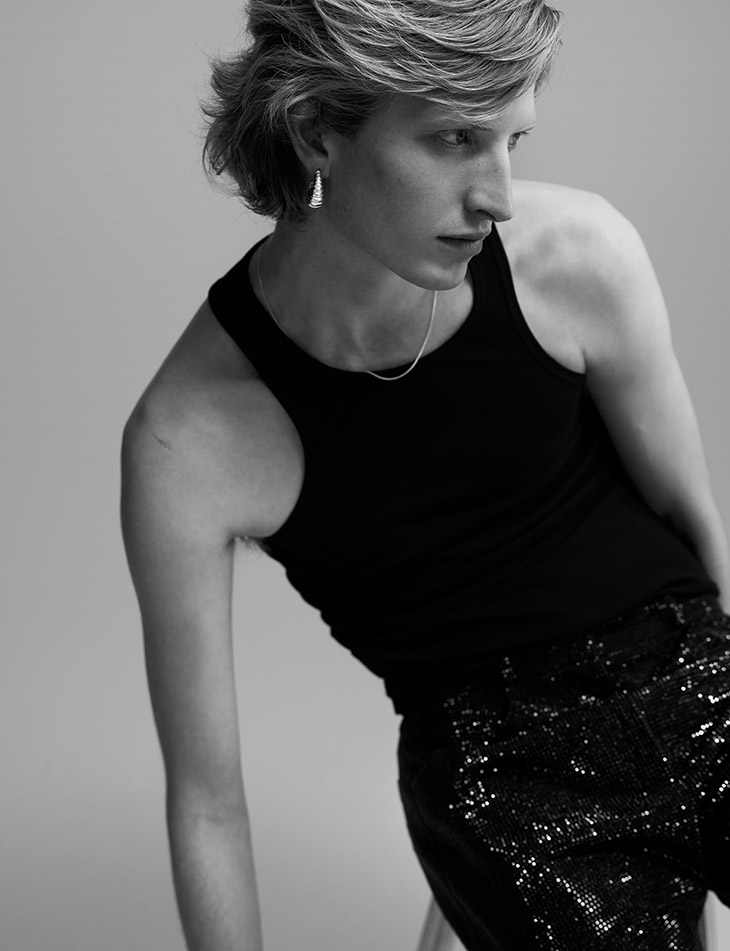 What are you up to these days besides modeling? – Besides modeling, I enjoy cooking, gardening, reading, and researching plants and mental health. I also spend time in my atelier, working on my art, and tending to my garden. During weekends, I engage in mushroom research and spend quality time with my partner. Additionally, I love reading books and striving to share more with my community.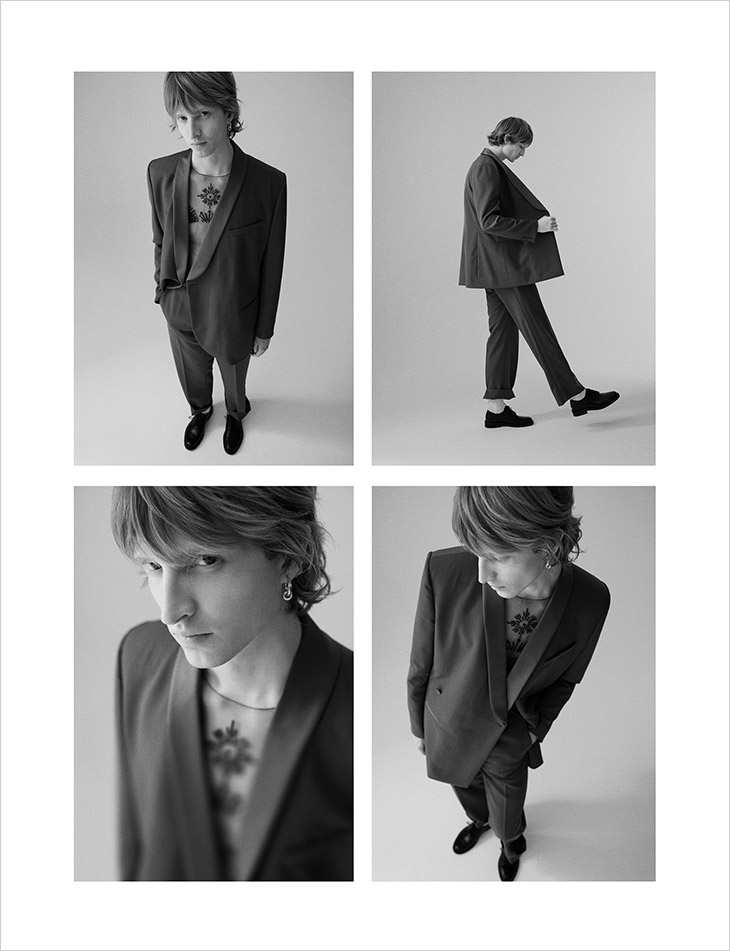 Three places you want to travel to? – I would like to travel to places like New Zealand and Tokyo. I am drawn to anywhere that is green and filled with love and natural beauty.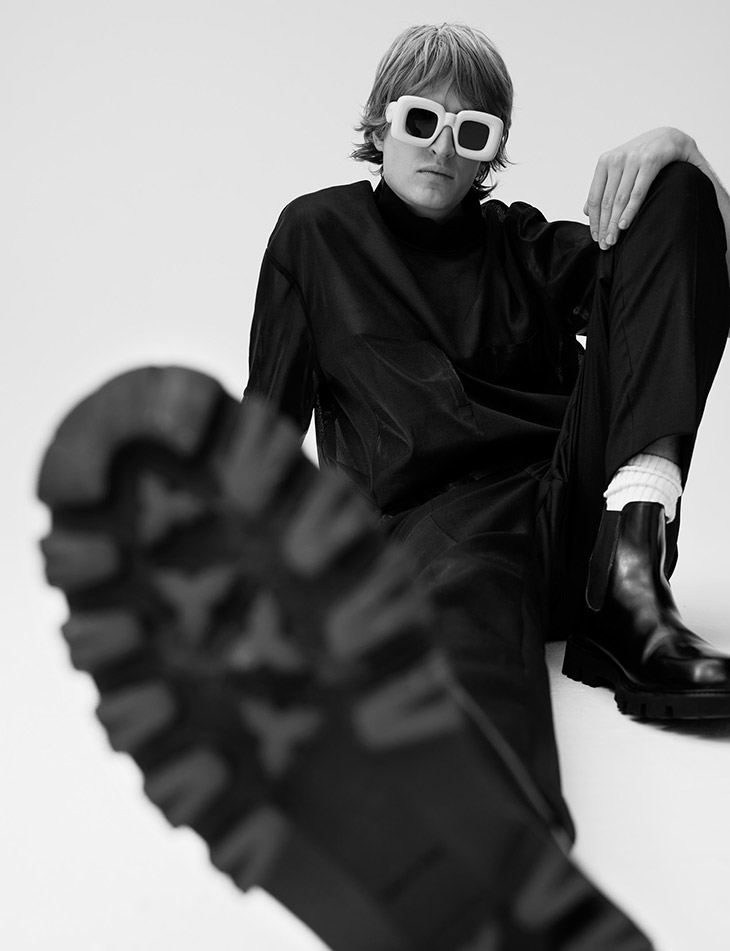 What's on your current playlist? – Lately, I have been listening to a lot of ambient music. Two particular tracks I enjoy are "Falling Rizzlas" by Actress and "CEP," the side project of Caroline Polachek.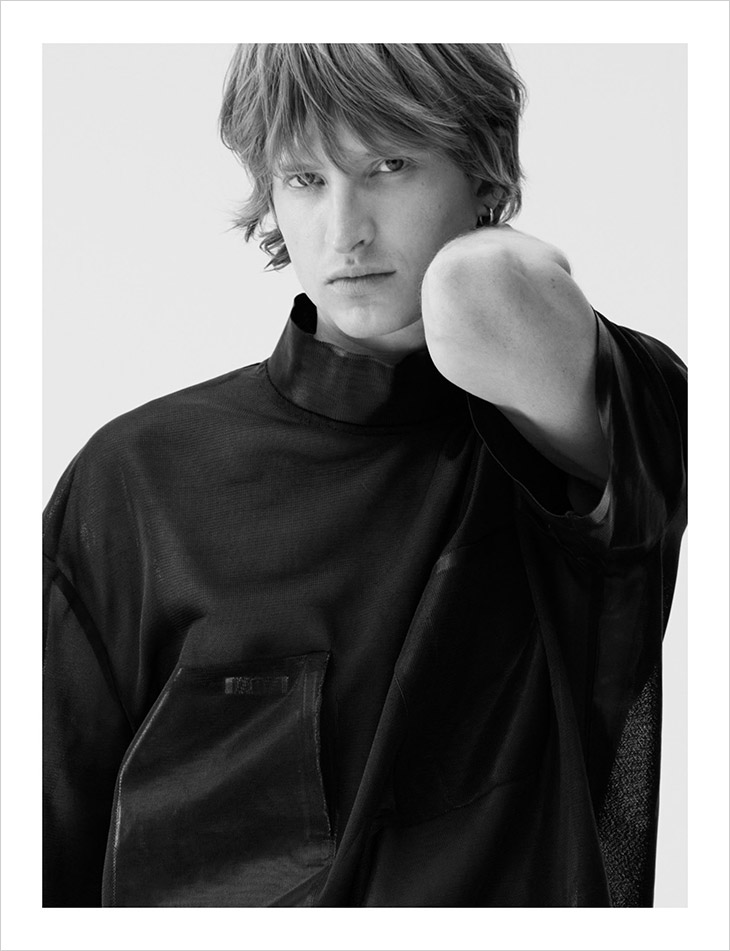 What are your plans for the future? – As you may have expected, I would love to live near a forest, surrounded by nature, and create a self-sustaining home. It would be a place where people can stay, visit, help, or engage in creative activities. Additionally, I would like to have a minimal home near a city, where I can host dinners and parties for my friends.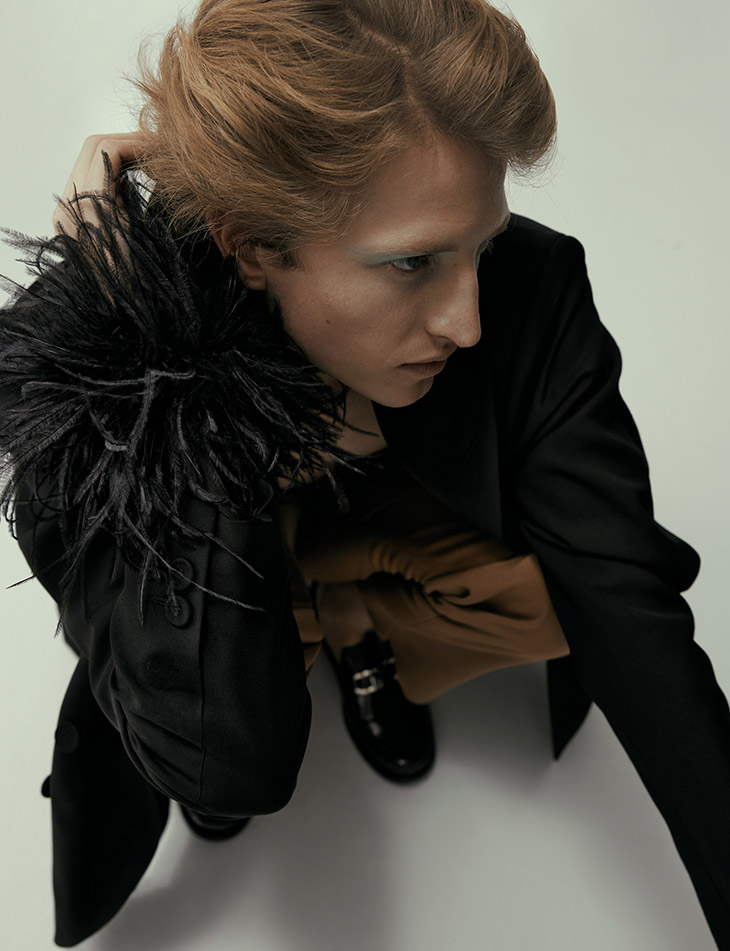 Photographer Stephanie Pistel – @stephaniepistel, @tempomedia
Stylist Astrid Schilders
Beauty Artist Danine Zwets using Madara Skincare, Ellis Faas, Kevin Murphy
Model Delta van Melle at Known Model Management
Photography Assistant Steven de Kok
Location PARC Studio
Post-production Stephan Lesger