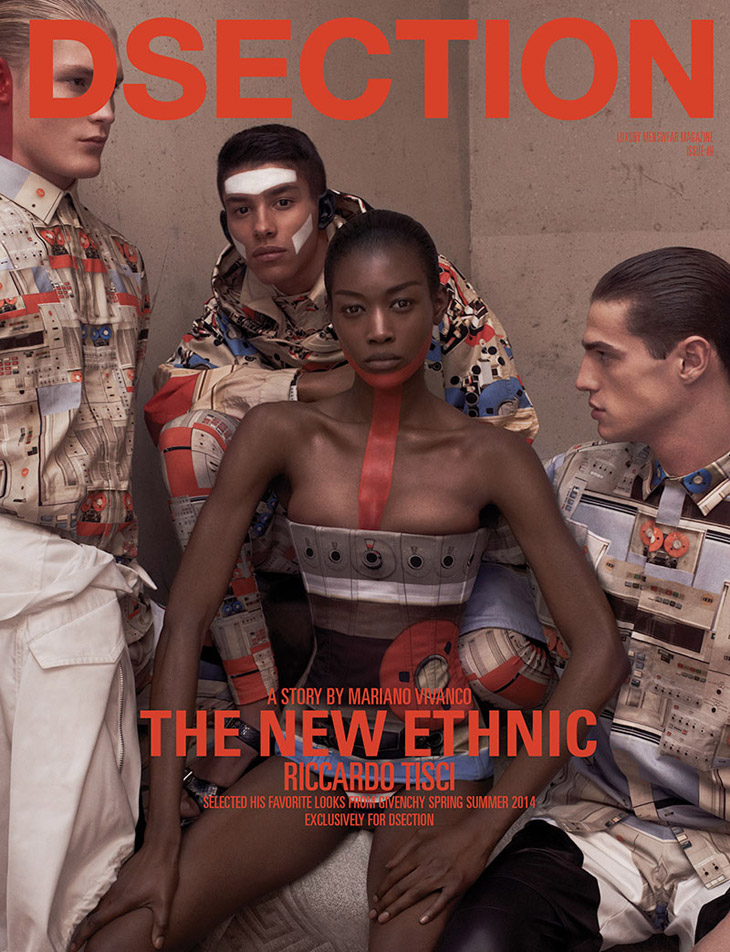 Prolific fashion photographer Mariano Vivanco captures the showstopping Givenchy story for the cover of DSECTION magazine's latest edition. Stars of the shoot are models Betty Adewole, Ivan Gonzales, Harry Goodwins, Jibril, Emil, Andy Walters, and Marcus Parkin.
Creative direction of the shoot by Paulo De Amorim Meixedo, styling by fashion editor Paolo Zagoreo and casting by Paul Isaac,
Sleek hair styling is courtesy of James Brown, makeup by Zoe Taylor and set design by Trish Stephenson.