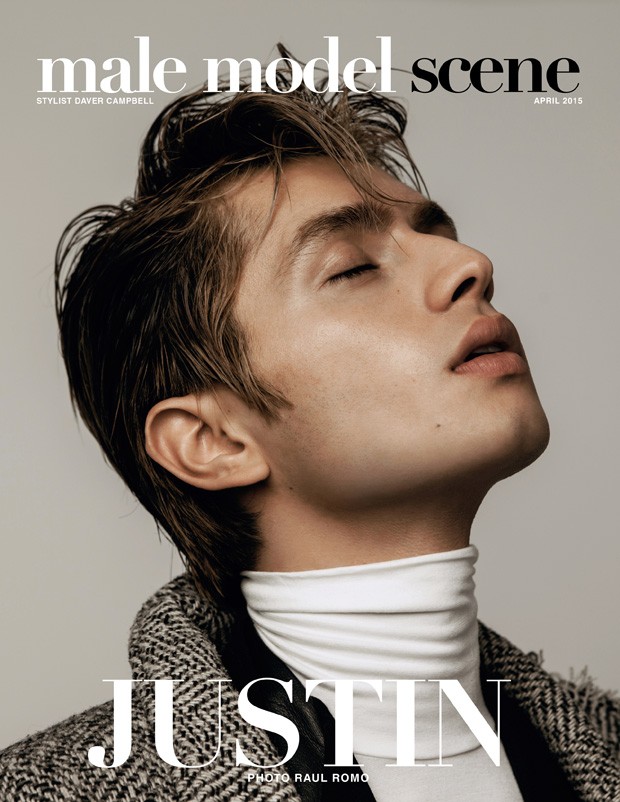 The latest star of MALE MODEL SCENE exclusive editorials is model and actor Justin Barco who was photographed in Los Angeles by photographer Raul Romo. Barco is rerpesented by Photogenics in Los Angeles, and is to be featured in a film by NBC/Universal.
RELATED: Find more MALE MODEL SCENE Exclusive Stories.
In charge of the styling was Daver Campbell who selected pieces from Topman, Saint Laurent, Calvin Klein, Helmut Lang, Prada and Dolce & Gabbana. After the jump see the rest of Justin's shoot with Raul Romo as well as our exclusive Q&A with the up and coming model and actor.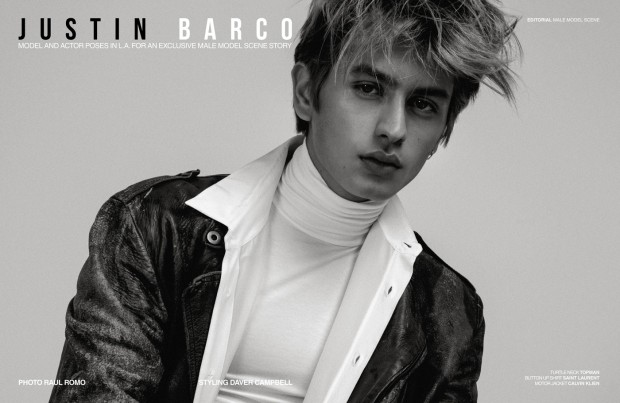 Who is Justin Barco?
Justin Barco is an individual who likes to transform his mind into different worlds, I love to let my imagination run into empty space, learn about all things and sometimes even think about nothing, some of my favorite conversations have been while talking to myself.
Your personal passion or hidden talents?
I love to write, that's something I don't really share a lot of. I have tons of questions that I'm always looking for answers to, thoughts and poems that'll come through mind but I've really only shared them with a little pocket book, it's all material I'll use one day though.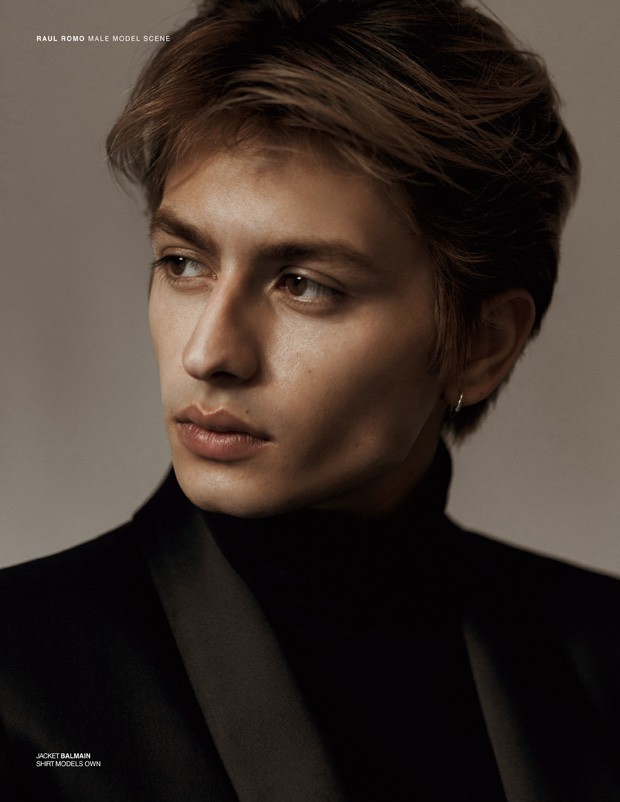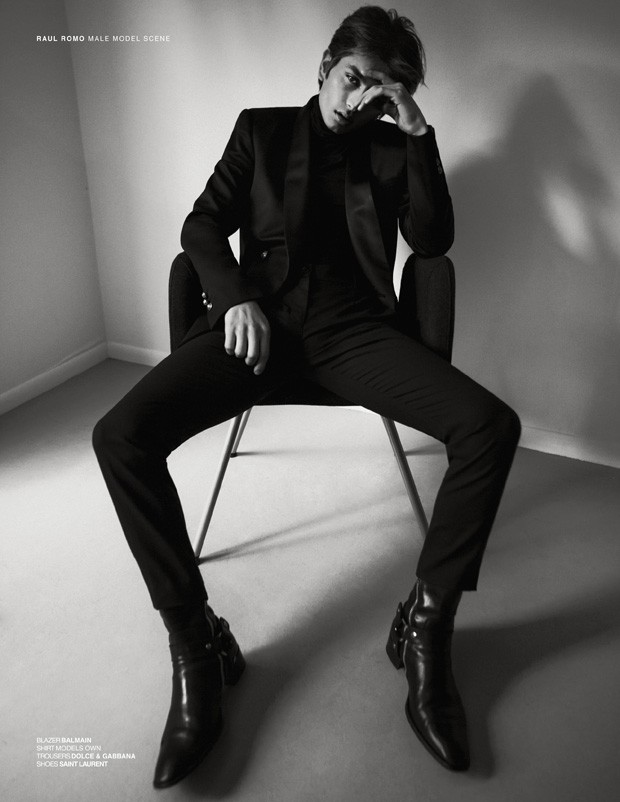 Ten years from now (you will be…)?
Whoa 10 years seems so long, if you asked me this question 10 years ago I wouldn't have predicted to have the experiences I've had on my journey thus far so who knows!… Let's make a deal right now haha , check with me 10 years okay?
Favorite word?:
Cheese pizza
What's no fun?
Waiting on others to do things for you.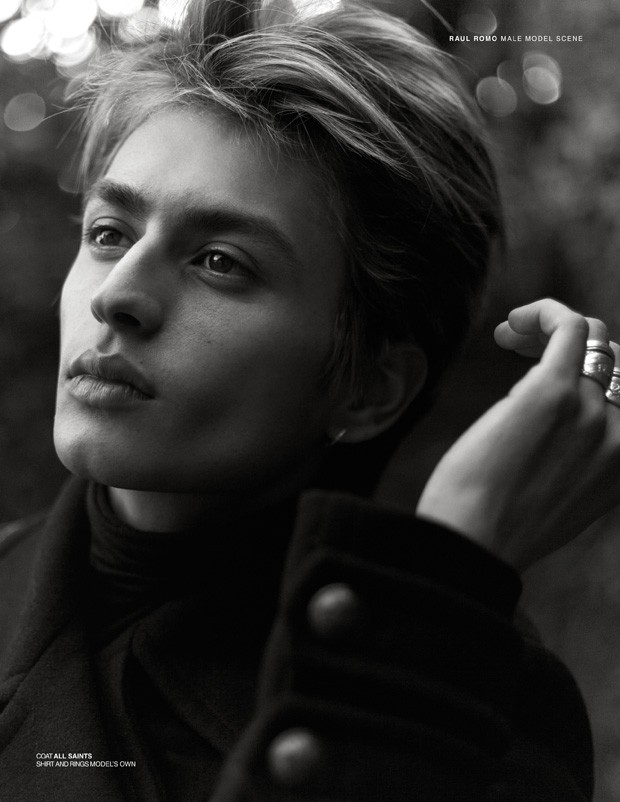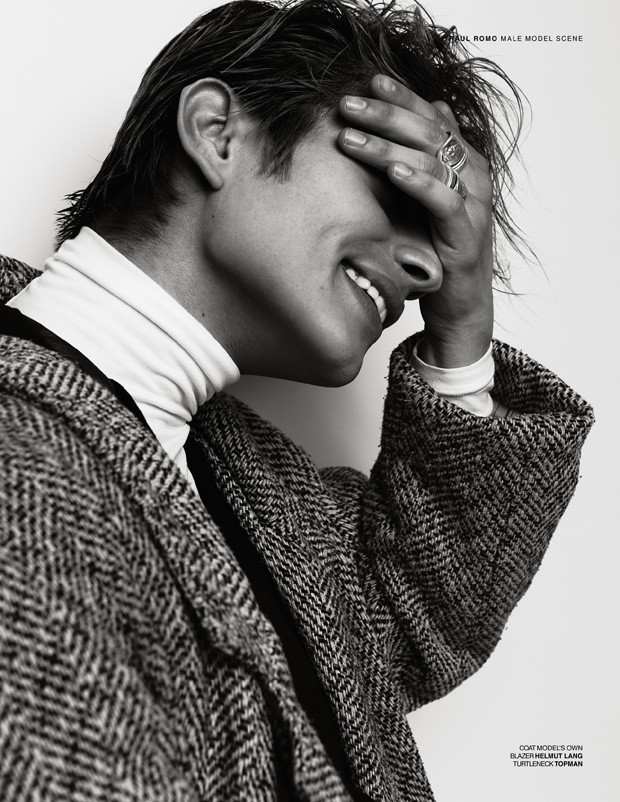 Who's your favorite Supermodel?
oooOoo A toss up between Veruschka Von Lehndorff and Jean Shrimpton.
Instant gratification?
Knowing I did something to help someone.
Current 'eye candy'?
Going to go with Lauren Bennett @LaurenBennett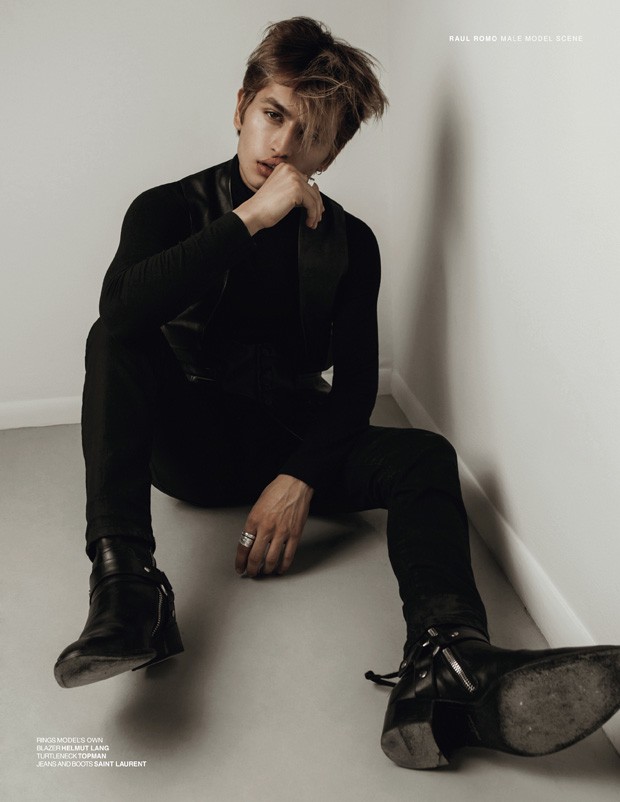 Favorite movie?
A part of me feels bad just choosing one
but I'll say A Clockwork Orange as one of my favorites!
Your Dream modeling Job?
" flipping coin" ….Saint Laurent. Hedi what's up 😉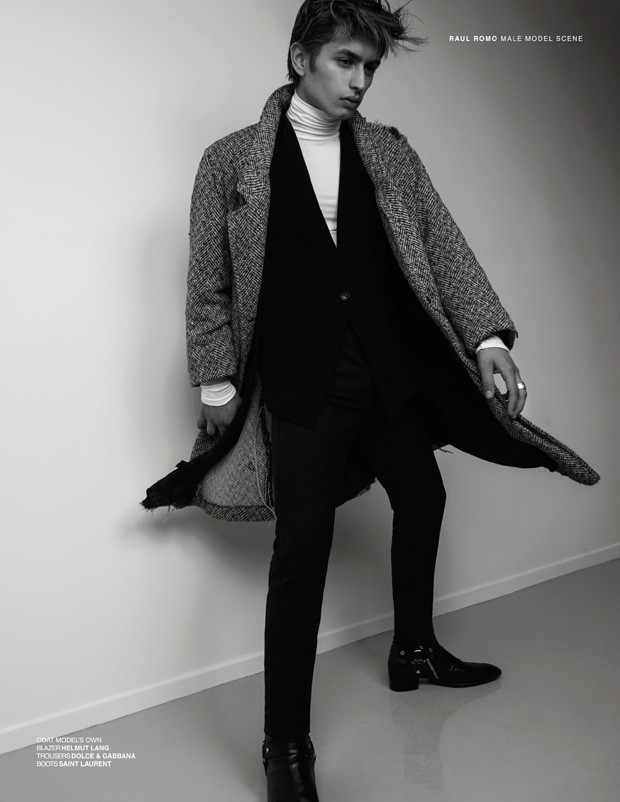 What's your beauty secret or essential grooming routine?
A secret potion in my parents genes and just
" trying " to keep a good diet + staying active mentally and physically.
I haven't eaten meat in almost 3 years, I felt a difference in my skin/ body since then but that's just my personal experience.
A quote that sums you up?:
"Follow your inner moonlight; don't hide the madness." – Allen Ginsberg