Otto Pierce in Dior Homme by Bruno Staub for OUT
|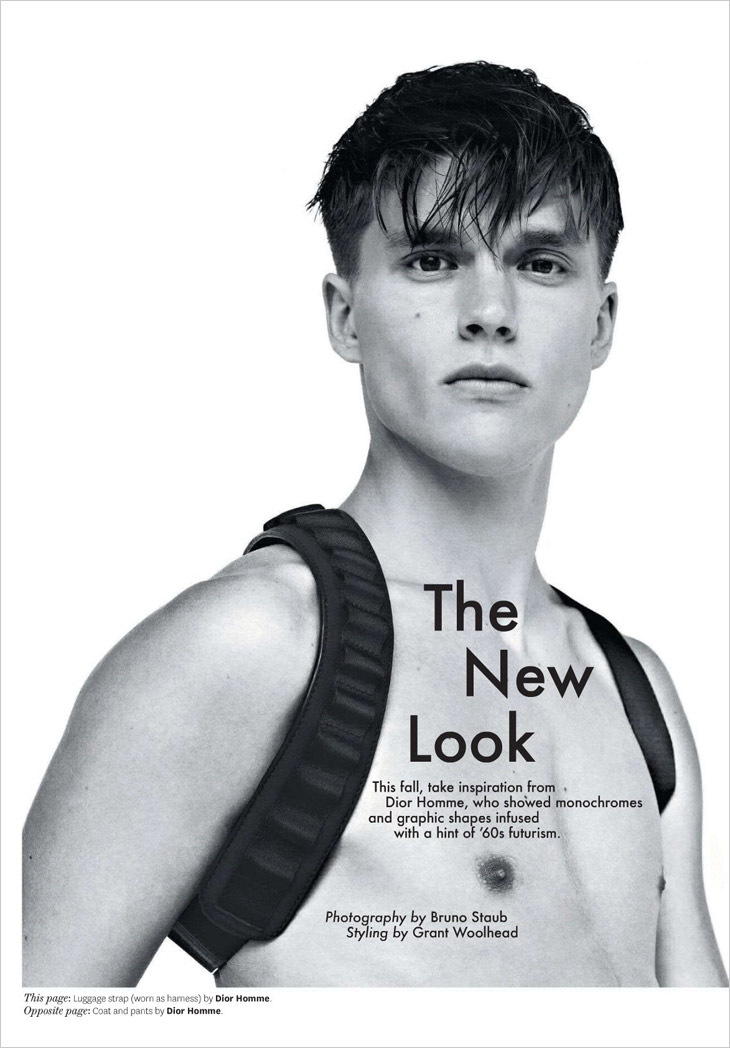 Up and comer Otto Pierce from Red Models in NYC posing for OUT Magazine session by fashion photographer Bruno Staub (de facto inc.) captured with styling by Grant Woolhead. Otto is exclusively clad in pieces from Dior Homme's stellar collection by Kris Van Assche.
"I really wanted to go back to a body-conscious silhouette, which isn't the same as a skinny silhouette. There's space for the shoulders, the chest, the waist, the hips. Something very athletic. I thought about working hard and studying hard and going to the gym hard and becoming the best you can be. Talking about athletics brought us to the idea of having a healthy mind and body, which then brought us to this film Gattaca — a huge step, but that's how things go sometimes." – Dior Homme designer Kris Van Assche for OUT
Otto is represented in Paris by Ford Models and in Milano by Independent Men. Discover more of Otto's shoot below: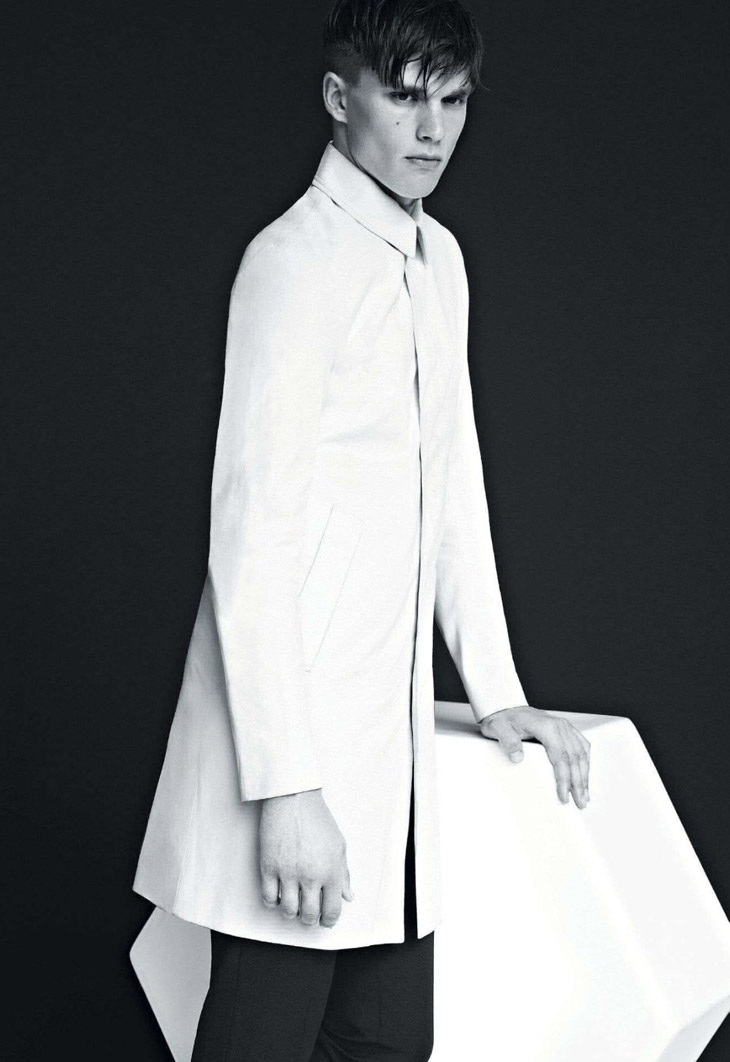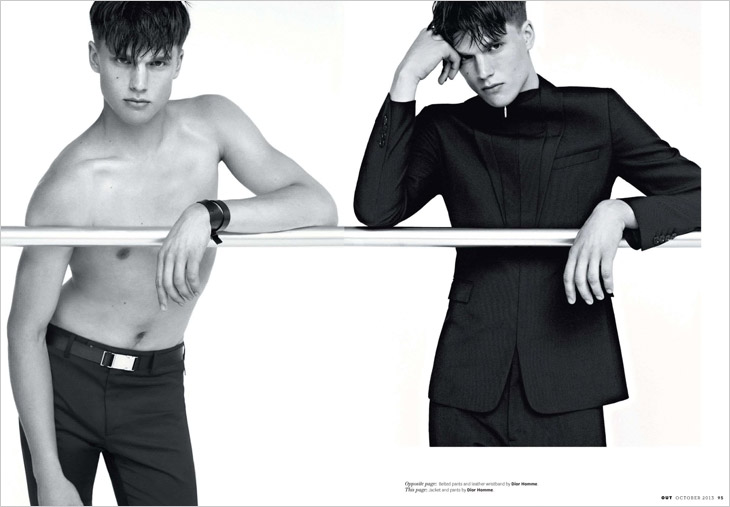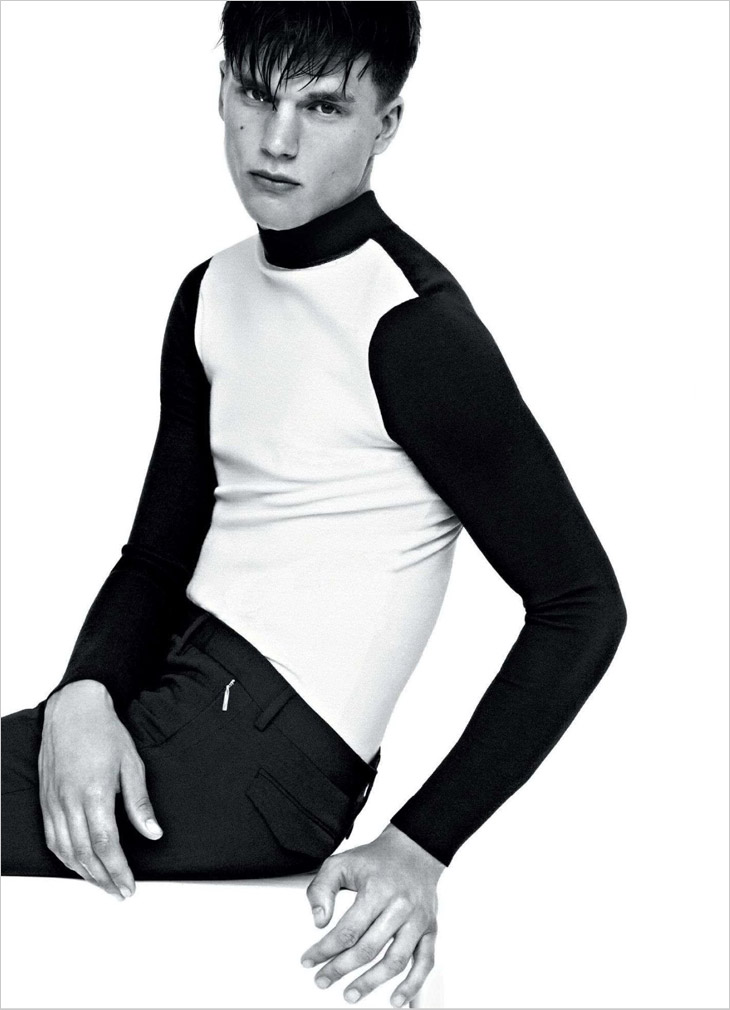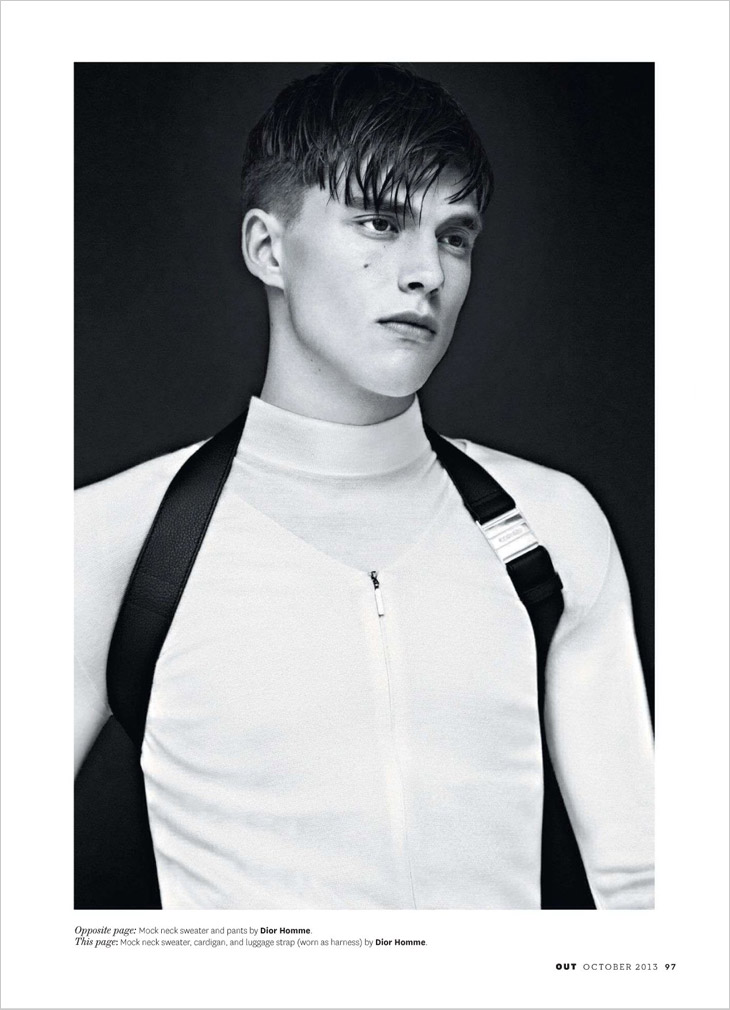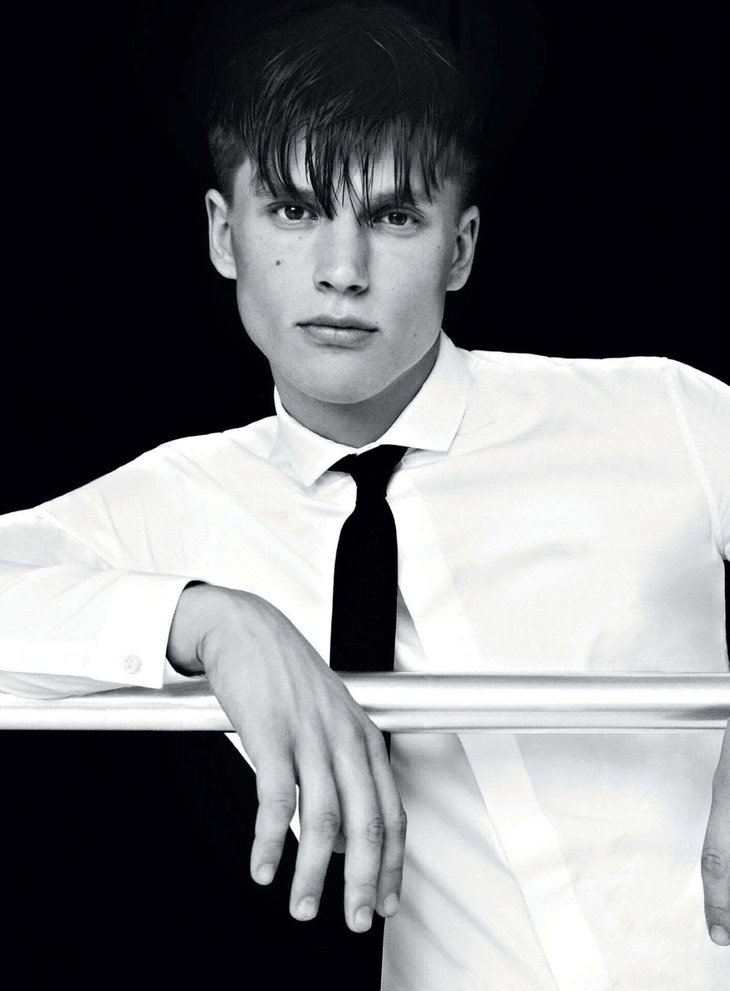 "I understood at one point how important Gaultier was to Madonna. That was a bit of a moment. But then very fast I discovered there was this academy in Antwerp that was half an hour from where I used to live. Paris was like the other side of the world when I was a kid, but Antwerp was really very close; all at once, there was something very approachable about fashion." – Kris Van Assche for OUT
Read more of Dior Homme Designer Kris Van Assche interview on out.com.