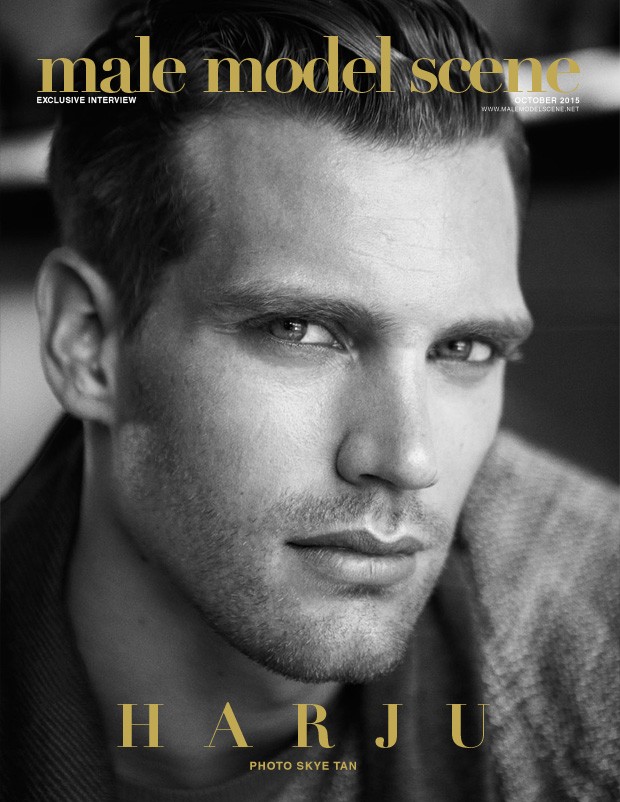 Top model SEAN HARJU returns to the pages of SCENE publications with a striking portrait series captured in New York exclusively for MALE MODEL SCENE by SKYE TAN. Sean is represented in NYC by Soul Artist Management, we seized the moment to also have a chat with Mr. Harju.
RELATED: Find More EXCLUSIVE Male Model Scene Stories
Hair styling courtesy of Hair Stylist Mahmud Ibrahim at Exclusive Artists. Don't miss the rest of the portrait session as well as our exclusive interview with Sean.
How were you discovered?
I was discovered at my high school. Two model scouts came to my high school for career day.
If you weren't a model what would you be?
Before I moved to New York I got accepted into an aeronautical engineering school.
How would you describe your style?
Laid back minimalist with a hint of rocker.
You were the face of top brands such as Ralph Lauren, Bottega Veneta and MaxMara, any dream modelling jobs left on your list?
I have several actually. I would love to be the face of Armani and Massimo Dutti.
Best modelling advice?
Don't take things personally. You're in a business that judges you on your looks. Your look won't be the look for everybody.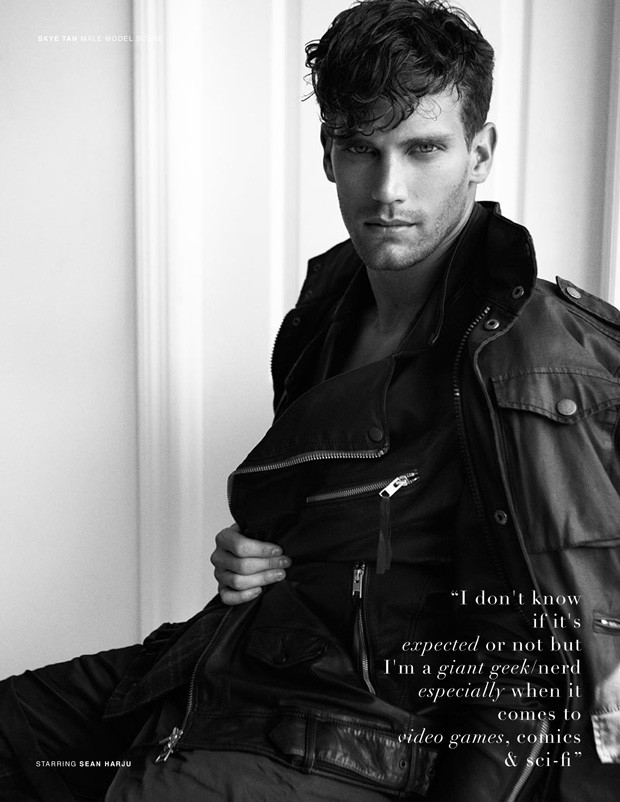 Where is your favourite place to travel for work?
Spain. Madrid and Barcelona are two amazing cities. Always have a great time when I'm there.
What's no fun?
Waiting. Models sit around and wait a lot. Whether it's in line for castings, waiting at the airport or waiting on the set of a shoot. Waiting is absolutely no fun.
Current 'eye candy'?
That would have to be my beautiful lady Erika Yeap.
Name the famous person you'd most like to meet?
I'm a big Green Bay Packers fan so I'd say Aaron Rodgers.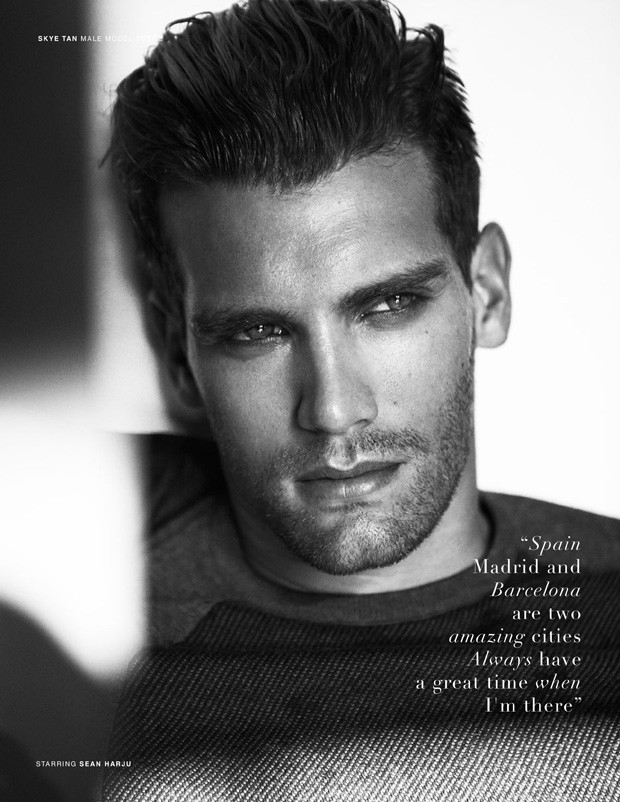 Favorite movie?
My favorite movie of all time is definitely The Fifth Element.
Tell us something unexpected about yourself.
I don't know if it's expected or not but I'm a giant geek/nerd especially when it comes to video games, comics, & sci-fi.
What are your beauty essentials?
I'm not really sure if I have any to be honest- probably moisturizer and face wash. I do the occasional face mask.
Do you do anything to your hair?
Not really just have it cut and use a bit of hair wax. It can get a bit out of control at times.
Ten years from now (you will be…)?
10 years from now I hopefully will own my own island and be relaxing on a hammock.
Sean is also represented by I LOVE MODELS Management in Milan, UNO Models in Barcelona, DT Model Management in Los Angeles as well as Marilyn Agency in Paris among other. Follow up with Sean on his instagram @seanharju.
For more of Skye Tan's work visit www.skyetan.com + Facebook.