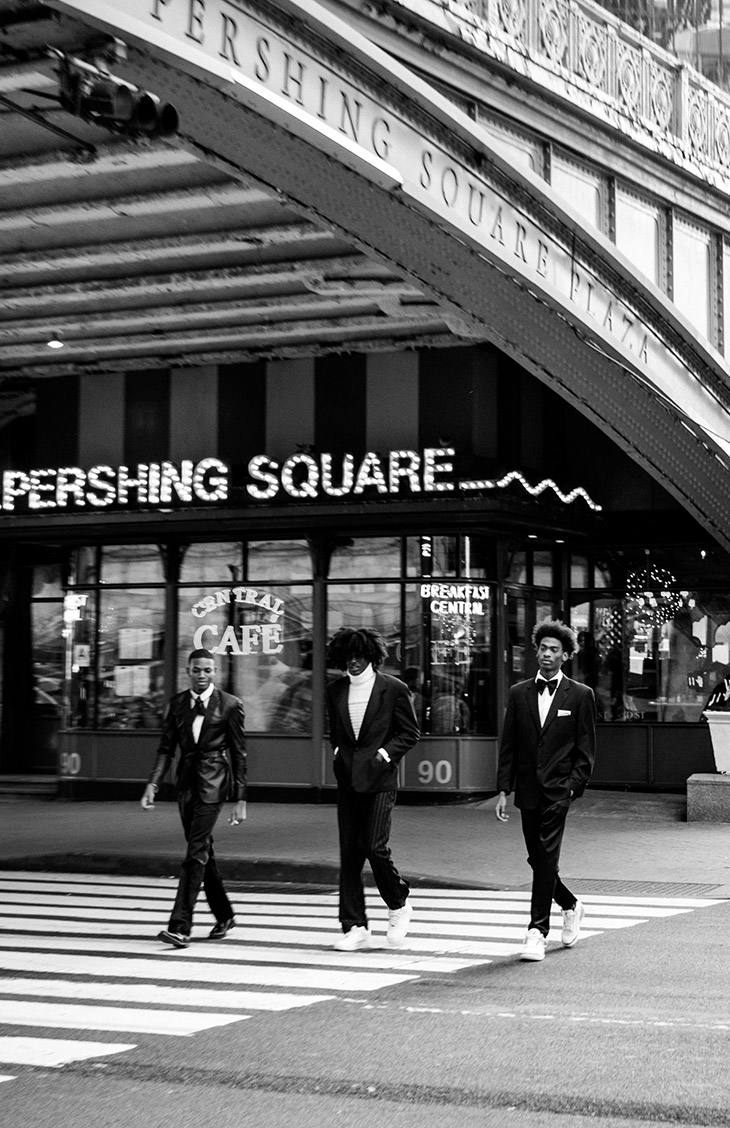 The rules of tailoring are constantly changing and right now they're leading to a more casual look. Old styles like rigid suits are slowly giving way to more casual trends like slim silhouettes and smartly-cut blazers.
One of the easiest ways to switch things up is to combine a pair of sneakers with a suit. Ditch those tired Oxfords and oversized, boxy blazers, and start styling your suits with a pair of Converse sneakers instead. If you follow these few simple rules, you'll still look professional and sophisticated enough for the office.
Need a new pair of sneakers? Head over to Journeys. Not only will you find all the latest trends in sneakers, but you can also enjoy a major discount too. All you need to do is grab a coupon from a coupon-saving website like BravoDeal.com. Get your own free coupon today and start saving!
When should you wear sneakers with a suit?
Formalwear has a long list of rules and not all of them can be broken. If you'll be attending an event or celebration where the dress code is formal, then you need to follow the rules closely. Any event that is black tie or business dress should be followed strictly – which means no casual shoes like sneakers.
But if you're at an event that calls for smart casual, then it's the perfect time to don a suit with sneakers. For instance, a no-fuss wedding, a casual office meeting, or just a party are all opportunities to pull off this polished style.
Anyone, regardless of age, shape, or style, can wear this look. There was a time when this look was reserved for that one super-casual guy in the office that cycles to work, but not anymore.
Suit with Sneakers Style Tips
The Cut
Styling sneakers with a suit only work based on the cut of the suit. Your trousers should be tapered in the leg or feature a slightly cropped length. The top of your trousers should just graze the top of your shoe.
In terms of your blazer, choosing a slim lapel is an easy win. Double-breasted jackets will work in a pinch, but you'll need to make sure they have four buttons instead of two as they are more casual. If you enjoy oversized styles, you can still pull off wide-legged or baggy trousers just to make sure your jacket is fitted.
Use Color Wisely
A lightweight suit in a color like tan or navy looks much cleaner and minimalist than the traditional black suit. White or cream color shoes work well with just about any suit, although you'll want to make sure to stick to light pastel shades such as dark blue and cream. Make sure to avoid pairing black sneakers with dark-colored suits and remember to keep your look professional by pairing loud shoes with a more muted color.
Try Separates
One of the easiest ways to flawlessly pull off a suit with sneakers is to wear a different blazer and trousers. Mixing and matching your suit is a great choice when it comes to smart, low-key dressing. The classic combinations are gray and navy but you can try mixing up tonal suit blazers with trousers.
Keep Everything Casual
When you're trying to pull off a suit with a pair of sneakers, it's important to keep the rest of your look casual too. Make sure to ditch your tie to avoid looking too stuffy. You can wear your shirt tucked, but make sure you leave a few buttons undone near the top. Try ditching the shirt entirely too and wear a smart t-shirt, polo, or crew neck instead.
Images from MMSCENE PORTRAITS: Our Era, Our Trip, Our Way by Elys Berroteran – See the full story here