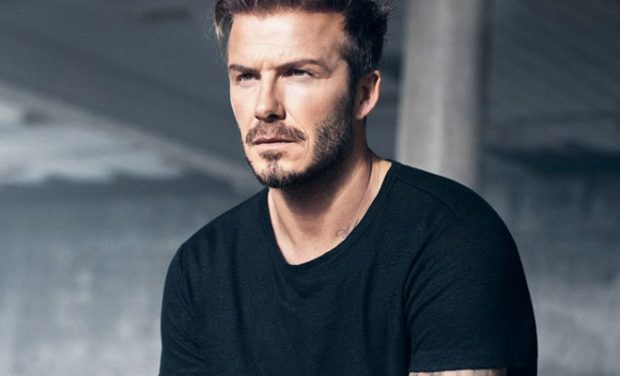 As we've discussed in a previous post on using humor in fashion campaigns, having an advertisement that is more on the amusing side of things is beneficial for many reasons: it catches attention, is more relatable to the audience, and can boost the brand's likeability. With that in mind, print advertisements aren't the only way to capture the public's awareness. Viral videos are able to do a lot more than still images, and many clothing, healthcare, and cologne brands are continuing to provide quality and entertaining adverts.
What's more, by uploading these video campaigns to YouTube, the online community is able to share and like these commercials, and as this 1&1 blog post on viral marketing explains, newly uploaded YouTube content has the ability to go viral within hours – an occurrence any and every brand simply loves. The famous Old Spice commercial is a testament to how fast word can spread about a new video advertisement.
Read more after the jump:
We've chosen a few YouTube videos that have gone viral; some make fantastic use of celebrities, some just have a funny idea, but either way, they are very different from the norm.
H&M – David Beckham and Kevin Hart
Under the guise that comedian/actor Kevin Hart will play ex-football superstar David Beckham in a feature-length movie, this H&M video sees Hart idolize/copy/creep out Beckham in a series of hijinks. Hart provides a wacky and contrasting performance against Beckham's polite, but ultimately straightforward persona. While not advertising the clothes and accessories explicitly, the video sees the two in matching H&M outfits throughout the video. The nearly seven-minute commercial is unusually long for an advert, but the 'odd couple' theme works incredibly well and will keep the viewer engaged.
Nike – LeBron James, Kobe Byrant, Kyrie Irving, and more
There are so many great Nike adverts out there that choosing just one was difficult, but this is another video that's a bit longer but totally worth it. Nike's commercial contains some of the biggest names in American basketball, in which a group of teenagers perform 'interviews' for several NBA players in an attempt to find out who their favorite will be. Obviously, these superstars and teenagers are sporting the latest Nike apparel and shoes, but the fun part is seeing these NBA athletes play up on their outward personalities and work ethic. Kobe is harsh and focused on rigid training, LeBron doesn't believe a video game is only for fun (and offers non-delicious cake based on his strict diet), and Irving is obsessed by dribbling the basketball – everywhere.
Dove
A tongue-in-cheek look at the way women's shampoo is advertised, this French video for Dove's haircare range for men is fun and lighthearted, and promotes the product without being too serious. In fact, Dove has always gone down a different path with their advertising, as their women's videos have long been about boosting self-confidence and loving the person you are.
H&M – David Beckham (again)
Just because the advert is so quirky and unique, we had to put in another H&M video with David Beckham. In this promotion, Becks lives in a strange world whereby the entire population dresses exactly like him, including men, women, children and even pets. Whether it's a serious look into how celebrities are worshiped for their outfits, or simply a fun gag that Becks is so stylish that an entire city simply has to dress like him, it's a nice divergence from handsome men standing in front of a plain background.