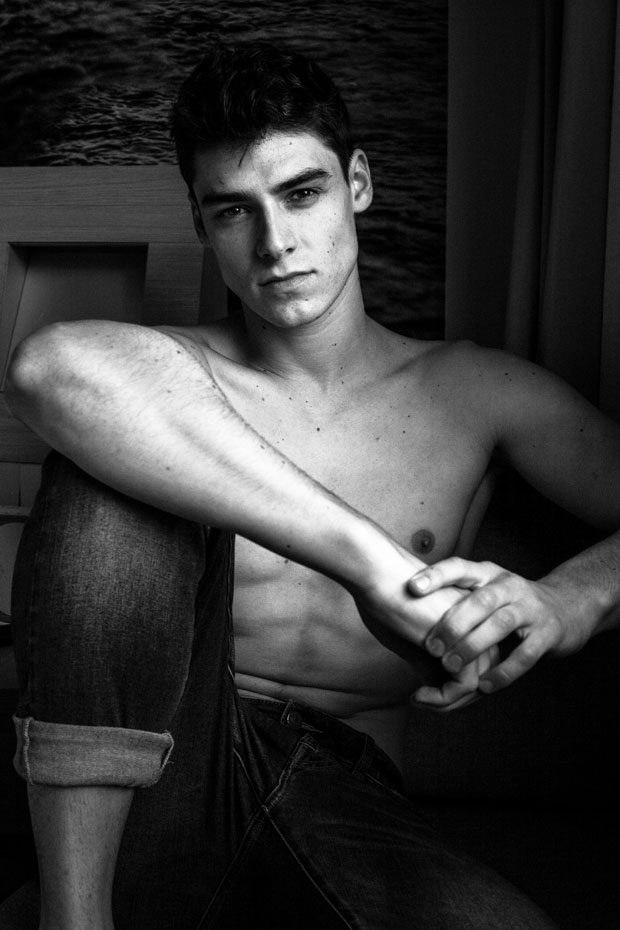 Breakthrough star RAFAEL MILLER sits down for an exclusive MMSCENE interview by our Editor KATARINA DJORIC. Raf who is represented by Next Models in Paris has teamed up for a corresponding shoot by fashion photographer Mark Mendez.
Let's go back to the beginning, how did u start modeling? And did you expect it will turn into a career?
I started modeling in 2015, my agent spotted me on Instagram and I worked for Calvin Klein soon after. At the beginning, I didn't know anything about modelling, so I wasn't expecting anything would come out of it. That's why I continued my engineering studies.
Read more after the jump: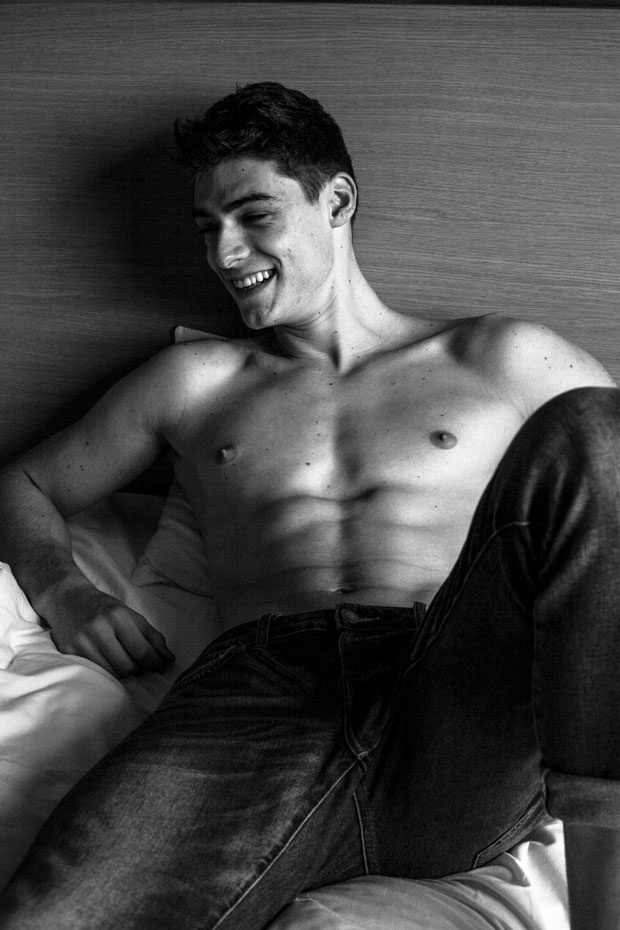 Do you remember your first shoot?
I'm not sure I can remember where it was. At the beginning, you do a few test shoots to learn the basics. So I'm pretty sure I was scared and not confident at all (laugh)!
Some of your favorite brands that you've worked for in the past?
I've never had any bad experience with brands so I would say that I loved working for all of them. But if I had to choose some, I'd say: Karl Lagerfeld, Tommy Hilfiger, Philipp Plein, Jacquemus, Calvin Klein…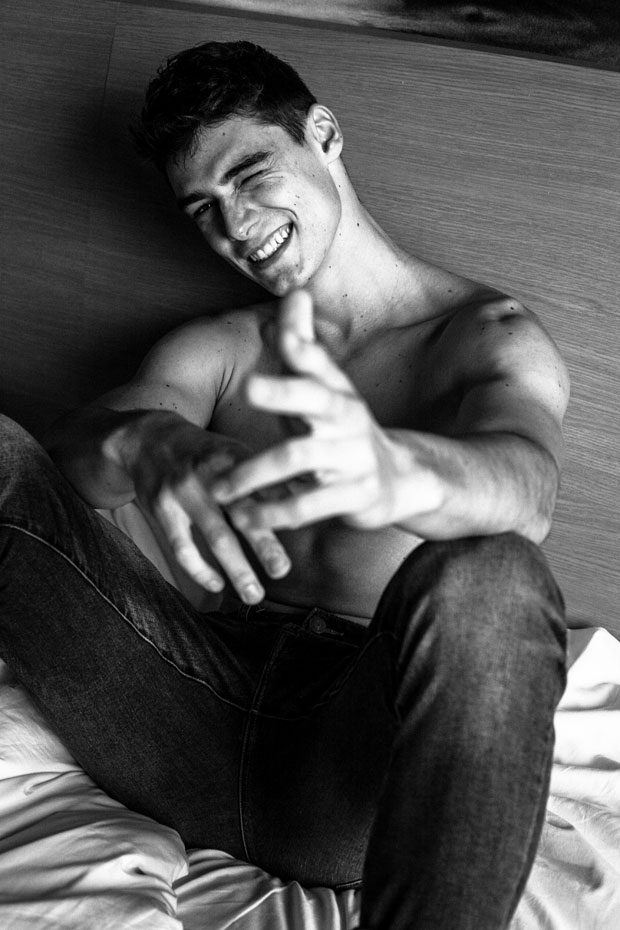 So are there any dream modeling jobs on your list?
I would love to do a fragrance campaign for a major brand. I believe this is the goal of many male models today.
What was the most challenging thing you had to do for a shoot?
Dancing and working out in winter sports clothes, but in Summer ! I've never been that sweaty in my life, I had probably 3 fans bursting air on me to keep cool. (laugh)
What do you like to do when you're not modeling, and if you hadn't become a model, what would you be doing instead?
In my free time, I mostly do sports ! I'm active all the time and I try to be super efficient. I also often go to the movies and hang out with friends when I have time.
Modelling doesn't consume all of my time, it's more an activity that I do when I can. In fact, I do engineering on the side, I'm going to graduate from my school soon. So if I hadn't become a model I'd still be doing the same thing.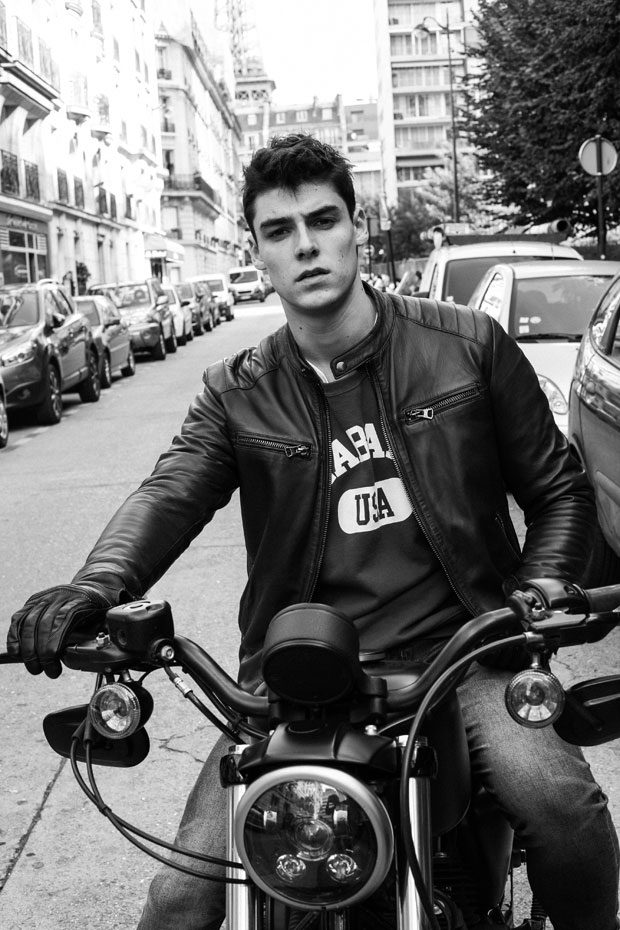 What exercise do you do to get a sculpted body?
Most of the time, I do high intensity trainings (probably 2 hours a day). But I often switch it up with regular workouts, running sessions, cycling … I used to do Track & Field (Decathlon) 6 times a week during my teenage years. When I'm on holidays I like to surf, Stand-up Paddle etc.. I'm open to any activity !
I'd say my body comes from my lifestyle and dedication … and Genetics !! (Thank you Dad)
What's the best exercise to get a six pack?
As I said there's not a specific exercise to get a 6 pack, it's a long-term process with a variety of exercises. Now if you're asking which one is my favorite : Leg raises on Decline Bench (yes, it's very specific).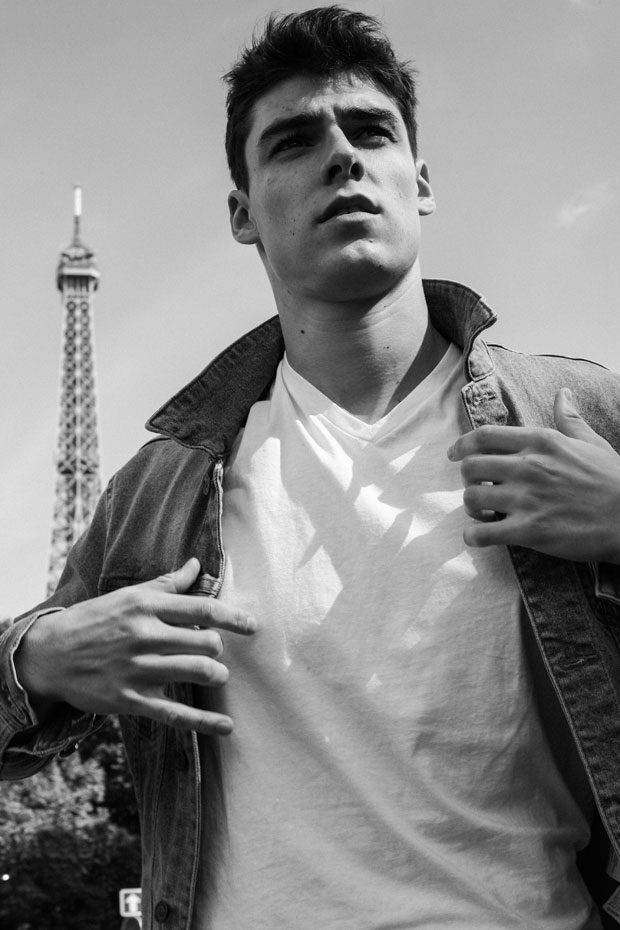 So, what's your tip for pushing yourself in a workout?
First, do a workout that you enjoy doing. Then put some really good music, it's the key !
What's the ideal diet?
It depends on your goal and your body type. There's not an ideal diet for everyone.
Avoid processed food at all price (once a week, why not …).
So here are the key food for a healthy body : Eggs, Chicken, Fish, Oats, rice, (a lot of) vegetables, (a lot of) fruits, almonds … There are many good ones obviously but I'd say these are the best. Then you just have to adjust quantities according to your goal and your workout schedule. It's all about balance, and learning your body needs.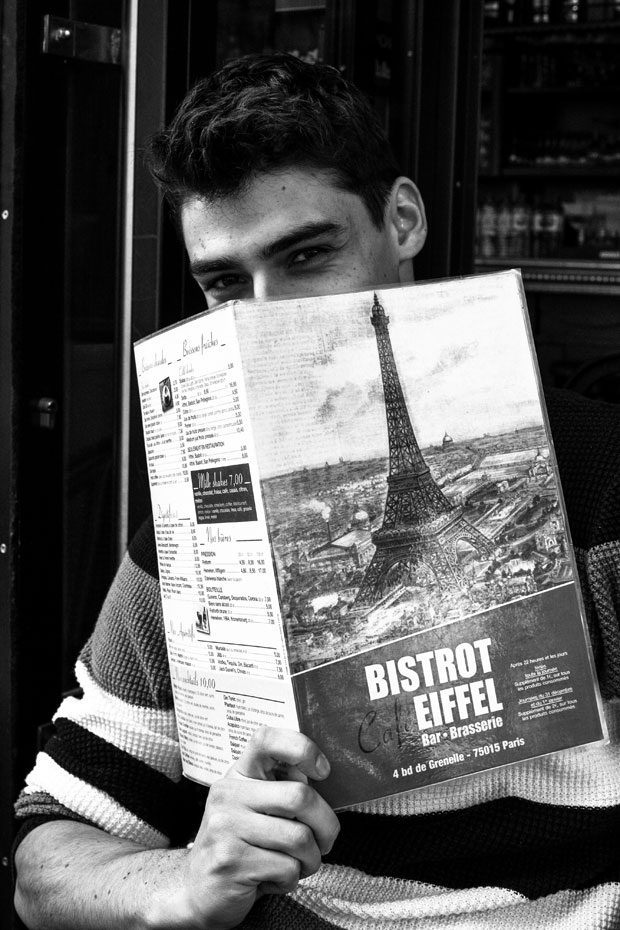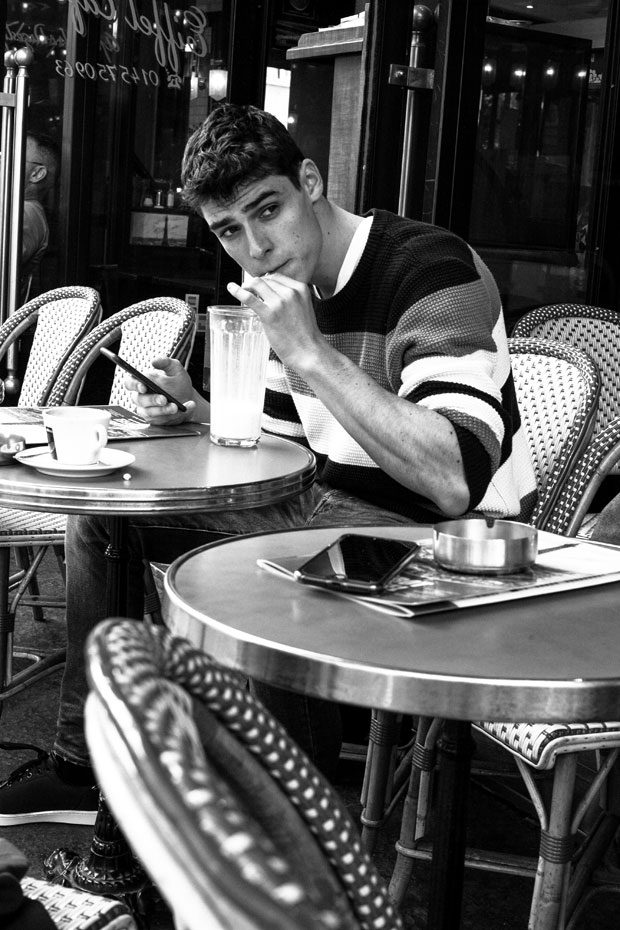 Could you describe your personal style?
During Summer, I like to wear simple T-shirts, jeans or shorts and sneakers. With a little bit of detail/style on everything.
During colder seasons I love to wear leather jackets (I'm a biker after all) and nice shirts for work.
Your tip for taking the best photo?
Don't plan it. Don't over-pose. Keep it simple and true to your style.
Keep up with Raf @rafaelmiller