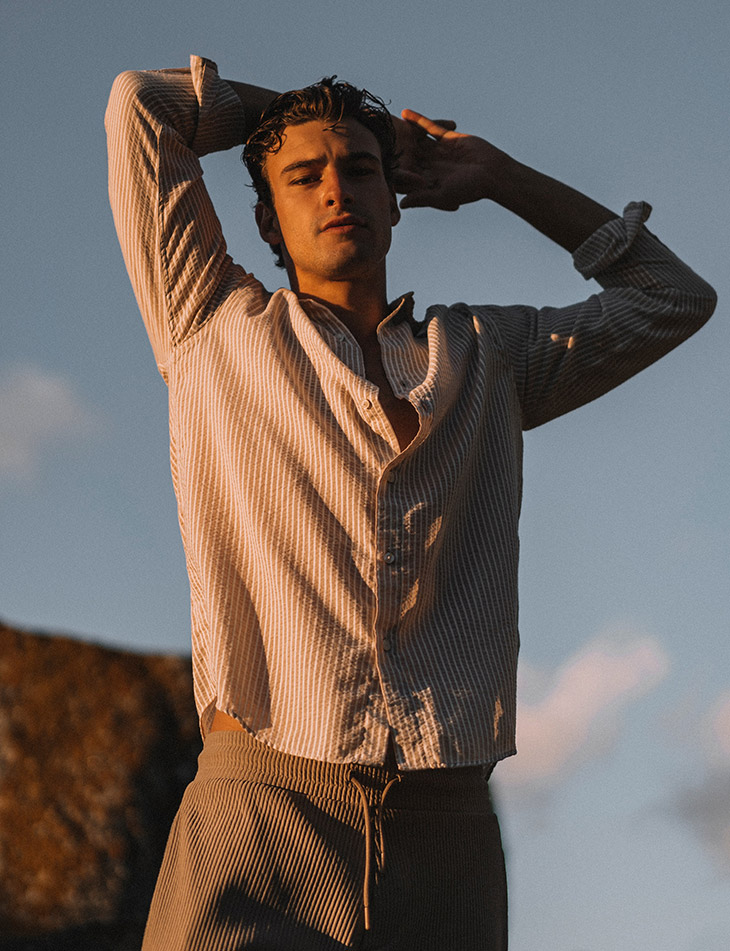 With the arrival of summer, it might be necessary to revamp your wardrobe so you can stay both comfortable and fashionable in the heat. Styling dressing can be challenging for some as temperatures soar, but it's essential to strike the right balance between fashion and function during this time.
Some may say that men face more difficulty in maintaining their summer fashion. A recent publication by Doctors of Osteopathic Medicine revealed that while both men and women maintain an internal body temperature of 98.6 degrees, men tend to possess more muscle mass. As a result, it generates more heat from burning extra calories to sustain those muscles, which makes them feel hotter.
But don't worry. With the right fashion tips, you can stay cool and trendy all season long. This article shares six casual summer fashion tips for men to help you beat the heat in style. Whether heading to the beach, a backyard barbecue, or a casual day out, these tips keep you looking and feeling your best.
So let's dive into summer fashion tips for men.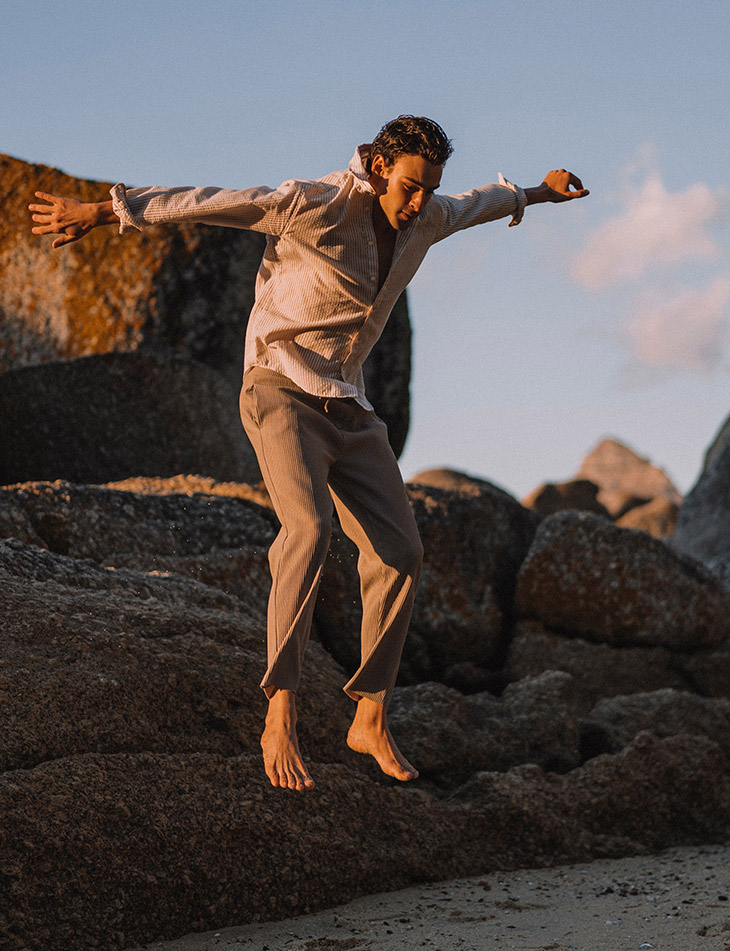 1. Opt for Light and Breathable Fabrics
When choosing fabrics for summer, the key is to prioritize breathability. Fabrics that don't trap heat and allow air to circulate freely are the best options. Natural materials like cotton, linen, and seersucker are perfect for summer because they are lightweight, absorbent, and breathable.
Cotton is a versatile fabric used in various types of clothing, from t-shirts to shorts and suits. It is breathable and absorbent, making it an excellent option for summer. Cotton is also easy to care for, making it a practical choice for men who prefer low-maintenance clothing.
Linen is another excellent fabric for summer. It is lightweight, breathable, and dries quickly, ideal for hot and humid weather. While linen can wrinkle easily, this can also give it a relaxed, casual look that is perfect for summer.
You will also find a lot of summer garment trends involving Seersucker, which is a unique fabric with an interesting history that originates in India. Its distinctive puckered texture allows air to circulate freely, keeping you cool and comfortable. Seersucker is also lightweight, perfect for summer suits, shorts, and shirts.
2. Lounge in Style with Pajamas
There are various options available for fashionable men's pajamas that provide both style and comfort. Opt for lightweight and breathable fabrics such as cotton, linen, or bamboo, which will ensure you stay cool and comfortable while sleeping.
You can also search for fashion stores online that offer a wide variety of stylish men's pajamas. For the environmentally conscious, there are stores like LazyOne that value the environment and the natural world by working with factories that have sound environmental policies, ensuring that their products are made with minimal environmental impact.
By supporting stores that prioritize sustainability, you can positively impact the environment while still looking stylish and fashionable.
However, when choosing the right style of pajamas, opt for something that suits your personality and style. If you prefer a classic look, try a simple cotton set in a neutral color. If you're more adventurous, try a bold pattern or print to make a statement.
Stylish men's pajamas are not just for sleeping. They can also be worn as comfortable loungewear around the house. Pair them with a lightweight robe or slippers for a relaxed and stylish look.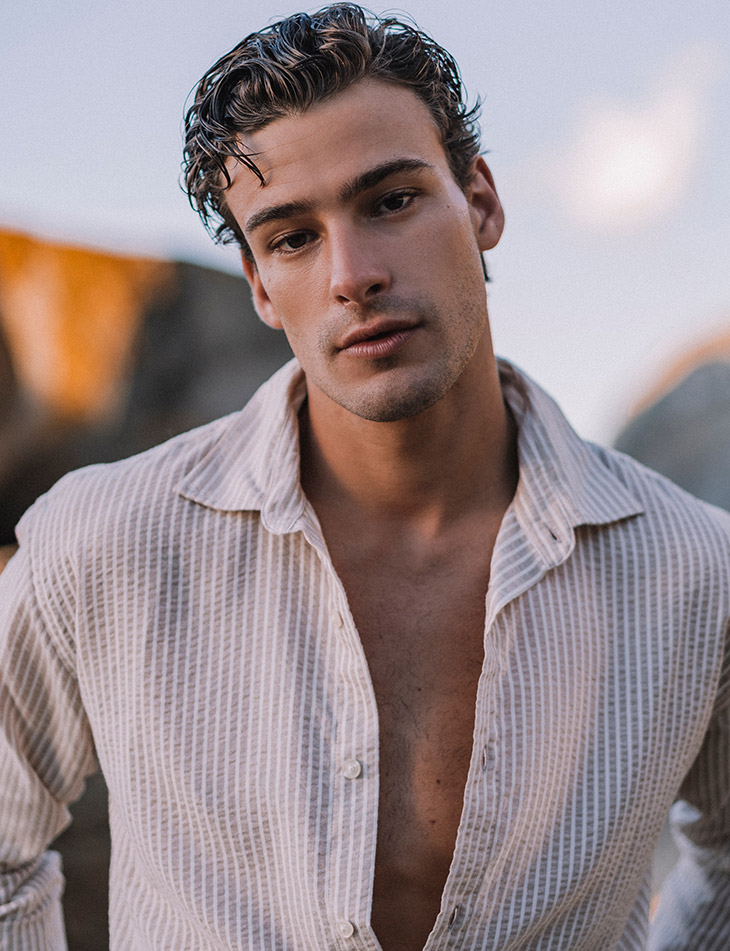 3. Embrace Short Sleeves
Short-sleeved shirts are a must-have item in any summer wardrobe. They offer versatility and can be dressed up or down for any occasion. For a casual look, pair a short-sleeved button-up shirt with shorts and sneakers. For a more formal setting, opt for a dressier short-sleeved shirt in a solid color or subtle pattern paired with khaki or linen pants.
Another way to embrace short sleeves is by incorporating them into your t-shirt collection. Look for breathable fabrics like cotton or bamboo, and choose from various styles, including crew necks, V-necks, and Henley shirts. Depending on your mood, these shirts can be dressed up or down, making them a versatile addition to any summer wardrobe.
4. Experiment with Colors and Patterns
Bright, bold colors and fun patterns are popular trends during the summer months, and they can add a unique and eye-catching touch to any outfit.
According to Real Men Real Style, it's common for fashion designers to release summer collections featuring colors like white, beige, pink, and yellow, which tend to set the trends for the season. Those seeking to stay stylish can take note of these trends.
Opting for lighter and brighter colors such as whites, baby blues, grays, creams, yellows, and tans can help keep you feeling cooler during hot summer, as opposed to wearing darker colors like blacks or navy blues.
Don't be afraid to step out of your comfort zone when choosing colors and patterns. Bold prints like floral, stripes, and geometric designs can add a playful touch to your summer wardrobe. If you're hesitant to go all-out with patterns, start with small touches like a patterned pocket square or a pair of printed shorts.
Bright colors like pink, yellow, and green are also popular choices for summer fashion. These colors can be incorporated into your wardrobe, from a bold button-up shirt to a pair of vibrant sneakers.
5. Don't Be Afraid to Wear Shorts
Shorts are a summer staple for men's fashion, yet some men tend to avoid them out of fear of looking too casual or not knowing how to style them properly. However, wearing shorts can be both comfortable and stylish if done right.
Most American men prefer to wear shorts during the summer, making them a popular choice for casual summer fashion. When selecting shorts, it's important to consider the fit and length. Aim for a length that hits just above the knee, as this length is both comfortable and flattering for most body types.
Modern Ratio reports that when it comes to shorts, the most popular lengths are 5, 7, 9, and 11 inches. It's worth noting that 5-inch shorts are best suited for guys under 5′ 7″, although those who are extremely confident with their legs can opt to wear them regardless of height.
On the other hand, longer 11-inch shorts are better suited for really tall guys. But most men should avoid them altogether, as even taller guys tend to look better in 9-inch shorts.
Additionally, consider the material of the shorts. Opting for lightweight and breathable fabrics such as cotton or linen can help keep you cool during hot summer days. As for styling, pairing shorts with a simple t-shirt, polo shirt, and sneakers can create a laid-back yet put-together look.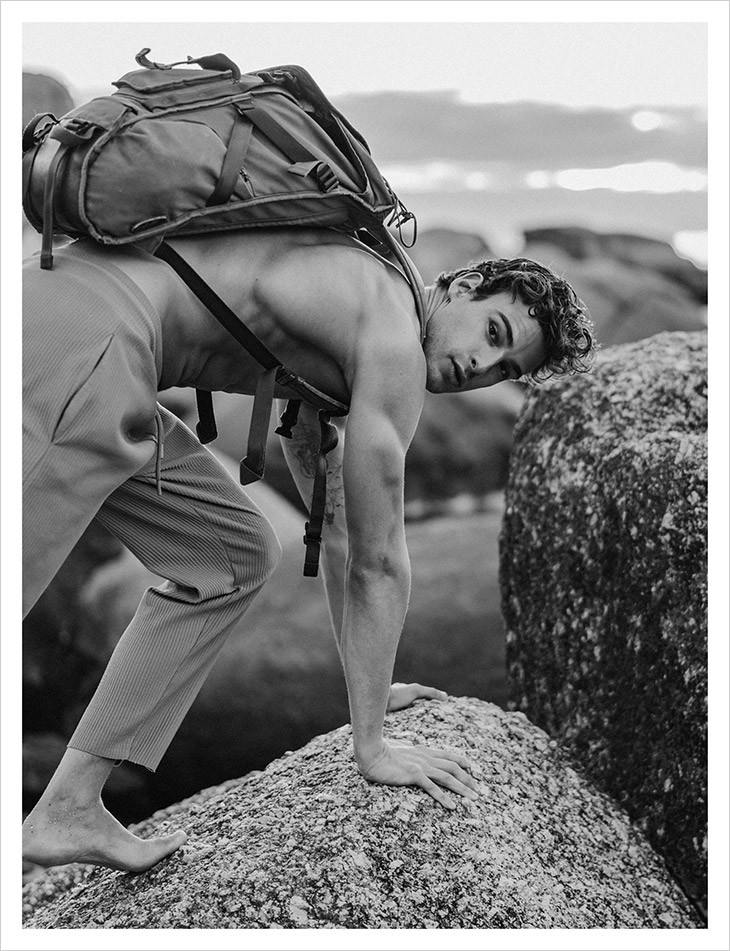 6. Upgrade Your Footwear
Ditch your heavy winter boots and opt for lighter shoes that allow your feet to breathe, such as sandals or sneakers. When choosing footwear, prioritize comfort, but don't be afraid to experiment with different styles and colors to add personality to your outfit.
Consider investing in a versatile pair of leather sandals or white sneakers, which can be dressed up or down depending on the occasion. Whatever footwear you choose, make sure they're appropriate for the activity and weather conditions.
Wrap Up Your Summer Style
Summer is the season of casual and comfortable fashion, but that doesn't mean you must sacrifice style. On the contrary, following these six tips can help you stay cool and fashionable all summer.
Remember to prioritize comfort and choose clothes that fit your body type and style. With these tips, you can enjoy summer while looking and feeling your best. So, go ahead and enjoy the sunshine while showing off your summer style.
Images from MMSCENE PORTRAITS: Justin Petzschke by Sasha Olsen – See the full story here