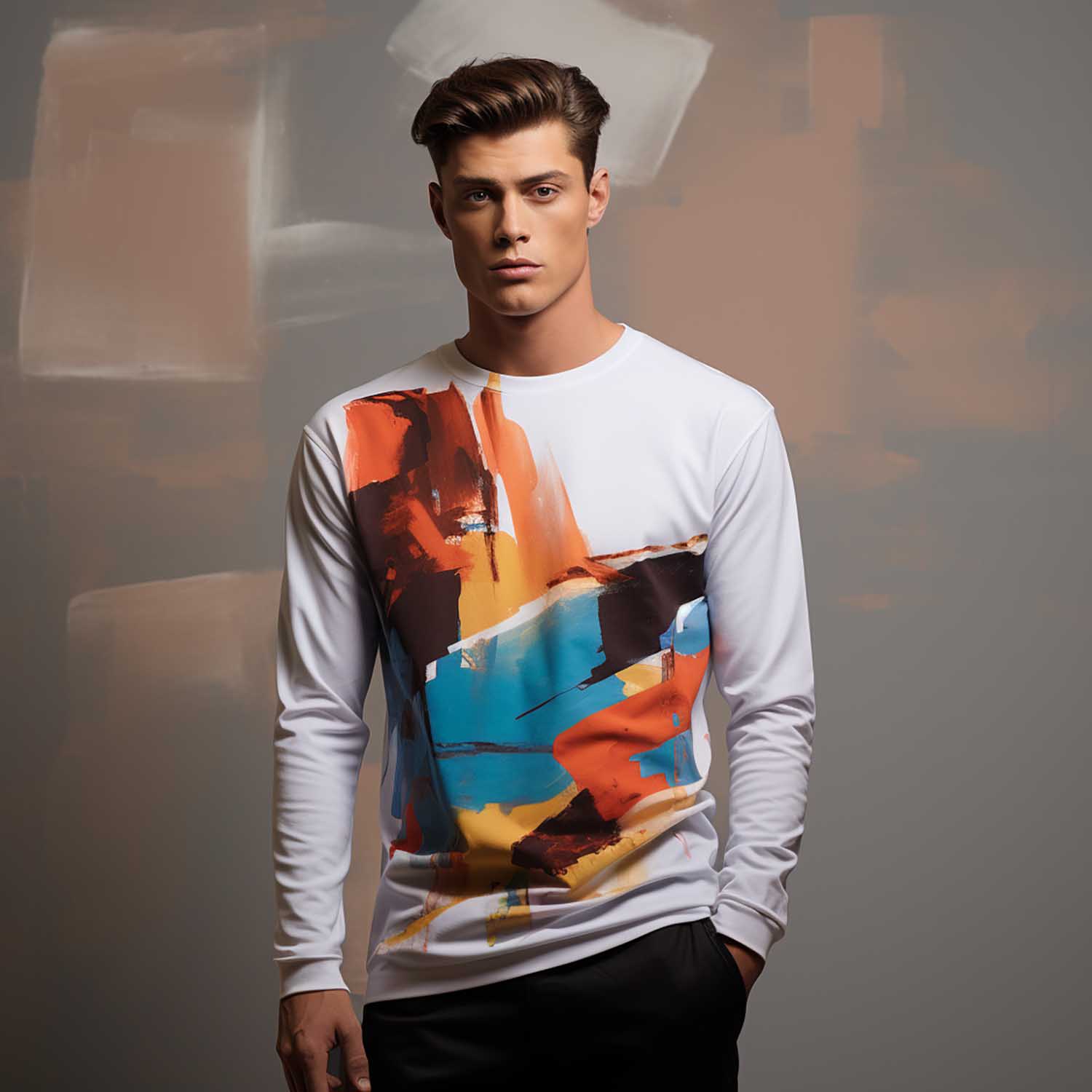 Love long-sleeved t-shirts and want to express yourself in style? From versatility to comfort – these pieces of clothing have everything a man wants!
They can be dressed up or down, worn in any season, and suit every body type. But did you know they can also serve as a canvas for your creativity?
Imagine a T-shirt that tells your story, shows off your interests, or simply makes a statement. In this blog, we'll explore how custom long-sleeved T-shirts can help you express yourself in style. Stay tuned!
The Appeal of Long Sleeve T-Shirts
Long-sleeved T-shirts are a comfort king. Soft, and cozy, they're like a hug you can wear! They are functional too, perfect for layering or alone.
They even adapt to all seasons – chilly winter? They've got you covered. Cool summer nights? No problem. They even work for those uncertain spring and fall days.
And occasions? From a casual hangout to a semi-formal meet, they can fit right in – just add the right accessories and you're good to go.
But what makes them truly stand out is their style potential. With the right design, they can make a statement and reflect your personality.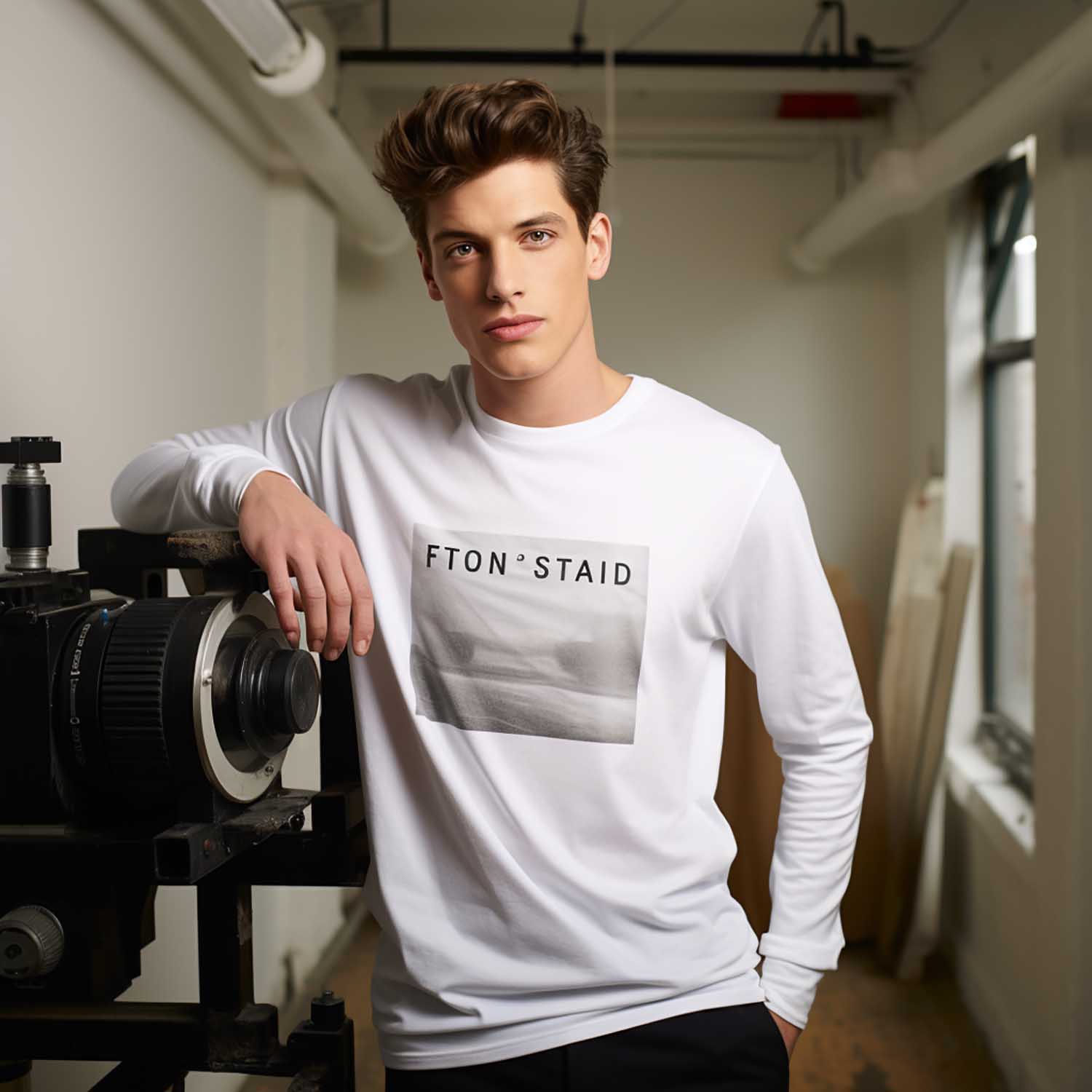 The Rise of Custom Clothing
There's an exciting trend that booming in the fashion world – personalization. More and more, people are craving clothing that's uniquely theirs. Why? Because we're all unique, and our clothes are a great way to show off that individuality.
Custom clothing lets you add your personal touch, making a piece truly yours. It could be a favorite quote, a beloved image, or a design you've created – it's all about expressing yourself, your way.
And let's not forget the fun of designing your own clothing! It's a creative outlet that lets you play fashion designer. Plus, there's the thrill of wearing something no one else has.
In a world where mass production is the norm, custom clothing stands out. It's a collaboration of individuality and self-expression – and it's a trend that's here to stay.
Expressing Yourself with Custom Long-Sleeve T-Shirts
Customizing long-sleeved T-shirts is a fun and creative way to express yourself. One popular method is through prints. Love cats? Why not a cute kitty print? More into abstract art? Go for a splash of color and pattern.
Embroidery is another fantastic option – it adds texture and a touch of sophistication. Think monograms, intricate designs, or even a simple heart – it's all about adding your personal flair.
Unique cuts and shapes can also tell your style story. An asymmetric hem or a cutout sleeve can take a basic T-shirt from ordinary to wow!
People use these customizations to reflect their personality, and style or even support a cause. For instance, a nature lover might go for a floral print, while someone passionate about social justice could have a powerful quote printed.
The possibilities are endless with custom long-sleeved T-shirts!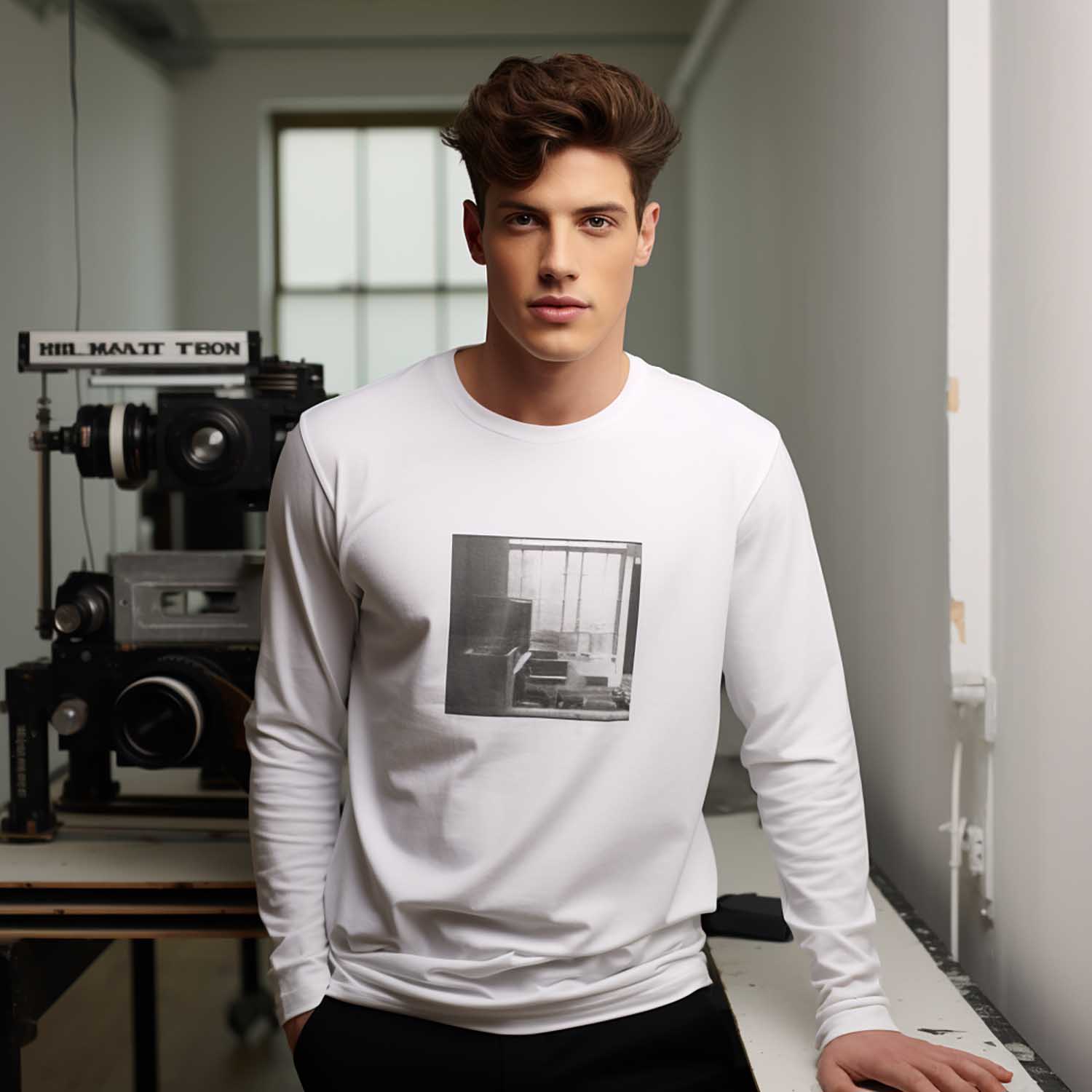 How to Design Your Own Custom Long-Sleeve T-Shirt?
Designing a custom long-sleeve T-shirt is a fun and creative process. You don't need to have a great knowledge of fashion or design to get started. Here are a few simple steps to help you create your own unique piece:
Start with an idea: Think about what you want your T-shirt to represent, whether it's your interests, personality, or beliefs.
Choose the right T-shirt: Decide on the color and type of fabric that best fits your vision. Many websites offer a variety of options for custom T-shirts.
Find a design: You can either create your own or choose from pre-made designs from many websites available on the internet.
Add your personal touch: Whether it's through prints, embroidery, or unique cuts, make sure to add your own flair to the design.
Place an order: Once you're happy with your design, simply place an order and wait for your one-of-a-kind T-shirt to arrive!
Conclusion
Custom long sleeve t-shirts are a fantastic way to express your unique style. They're fun, versatile, and totally you. Whether it's a bold print, delicate embroidery, or a unique cut, the options are endless. Your shirt can tell a story, make a statement, or simply show off your artistic side. So why not give it a try? Unleash your creativity and design a shirt that's as unique as you are – remember, fashion is all about self-expression. So go ahead, express yourself!