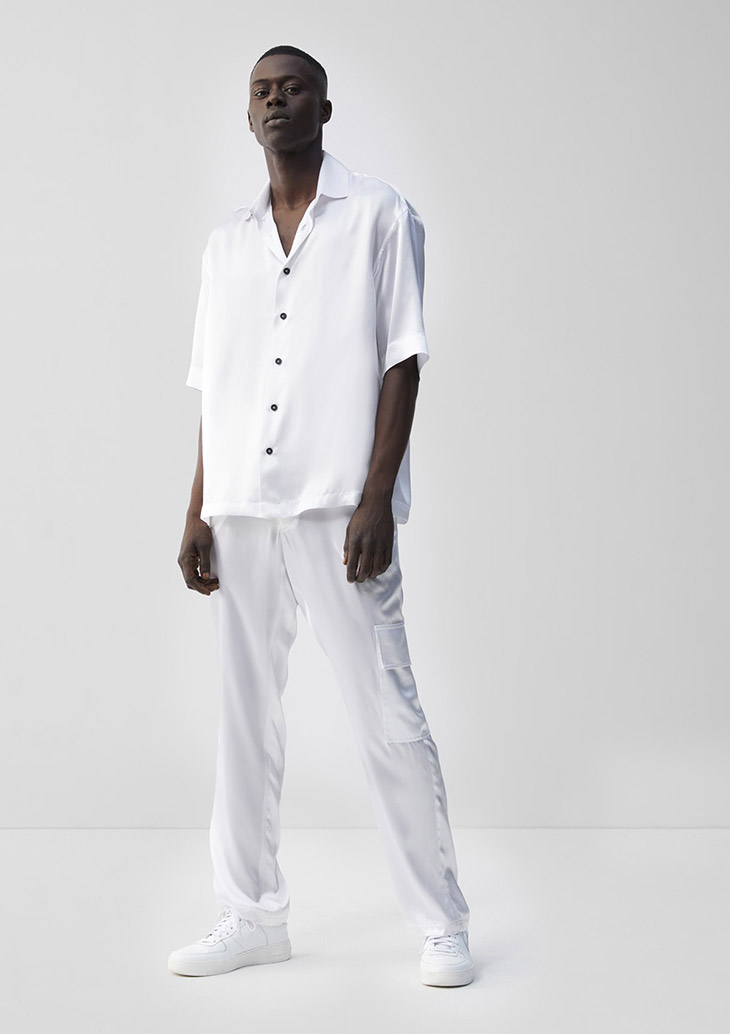 The KNT Spring Summer 2024 Collection, designed by twins Mariano and Walter De Matteis, is a journey that begins in Procida and moves westward, implying an exercise in conciseness that begins with tradition and speaks to a modern, global man, interpreting a sophisticated concept of new elegance with craftsmanship.
SPRING SUMMER 2024 COLLECTIONS
The Mediterranean colors of the Gulf of Naples illuminate a collection that bridges the gap between tradition and the future, breaking down classic concepts with a contemporary flair, with the savoir-faire that only those who know them well can master with elegance, in a virtuous balance between formal and informal clothing: careful tailoring and a strong emphasis on materials, as family tradition dictates.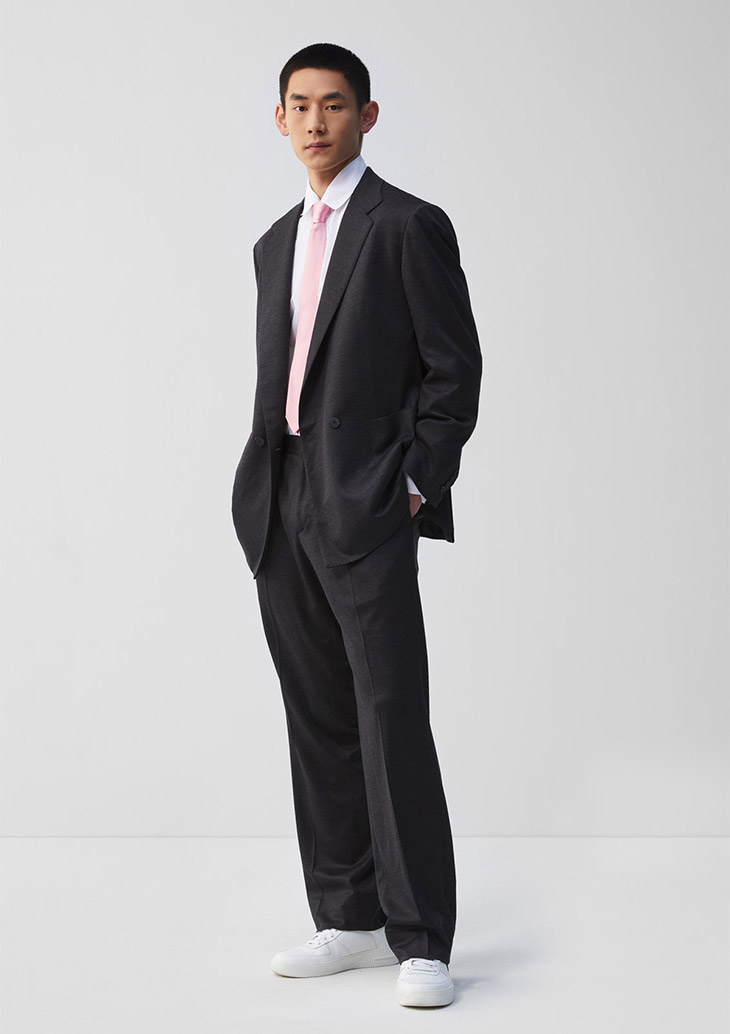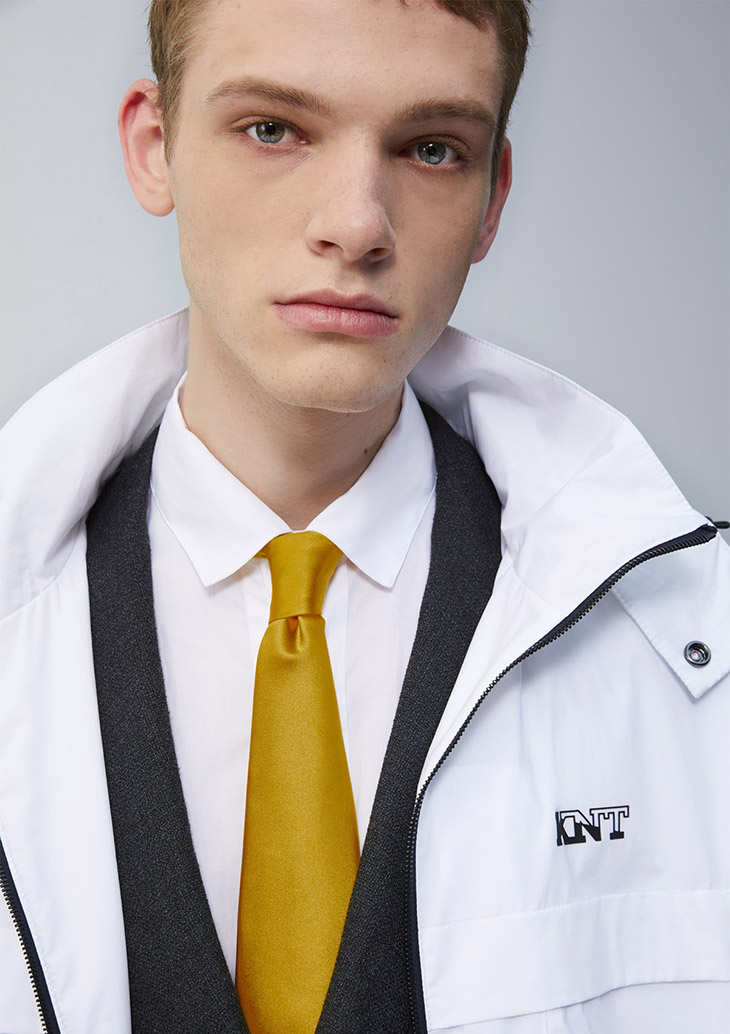 We symbolically dedicate this collection to the island of Procida, which has inspired us since we were children and used to arrive there by boat, stopping off to take a swim in its crystal-clear waters, tinged with the multi-coloured reflections of its little houses. It represents our culture, our origins and the zest for life that sets us apart. –  Mariano De Matteis.
Extreme tailoring attention to detail and a slight fit modification, softer and more relaxed. In the fluid, unstructured suits, jackets are elongated and feature slim, nonchalant lapels. Along with the original drawstring waist trousers, the new 'WD' model features a classic front, broader leg, and an elasticated back.
KNT provides dinner jackets in ultra-lightweight cool wool with subtle tonal patterns, double-breasted and single-breasted jackets with classic lapels, without pointing, in grosgrain silk and covered buttons, with a nod to the conventions of Californian coolness, for gatherings on hot summer evenings. Details are subtle but noticeable.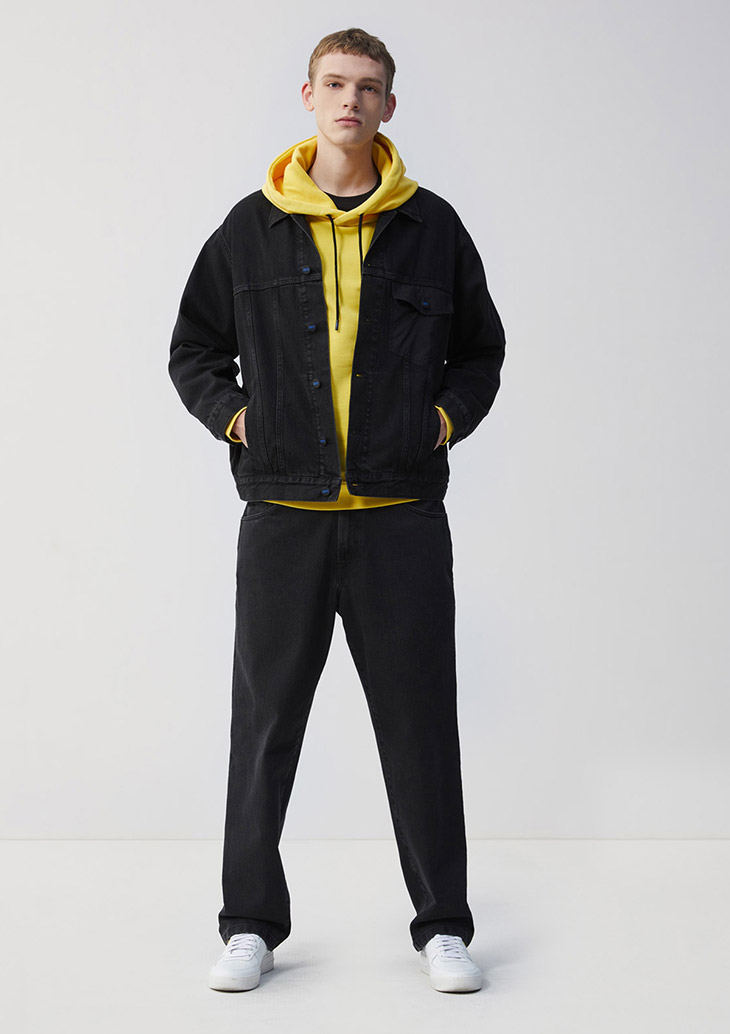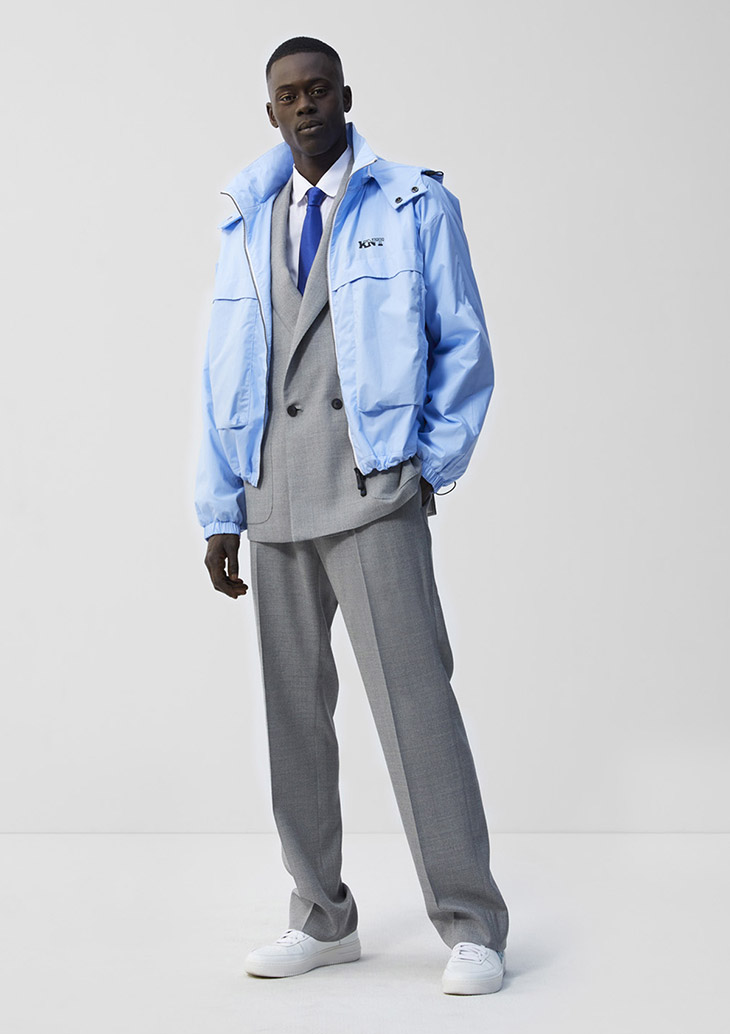 While coming up with this collection, we also thought about Los Angeles, an iconic location for a relaxed, contemporary lifestyle. This collection is imagined for a man like us: curious, a traveller, committed to the important things but who loves freedom. He won't turn his back on streetwear style clothing and rediscovers the beauty of the suit and the pleasure of wearing it. – Walter De Matteis.
The KNT aesthetic embraces sportswear, incorporating it in a casual, almost natural concept: sweatshirts with oversized volumes and shortened lengths in gauzed cotton, trench coats, bomber jackets, and jersey jackets, in an ultra-light ripstop nylon with a crisp look or washed cotton with a velvety feel.
Iconic pieces include the big bomber jacket with its large cargo-inspired pockets, the clean cotton poplin drawstring shirt, and the puffer jacket, the classic transversal garment, available with and without a hood and contrasting piping, can be worn over a suit or layered with colorful sweatshirts. Three new slim-fit denim trousers have entered the market: the carrot, the multi-pocket, and the slender fit.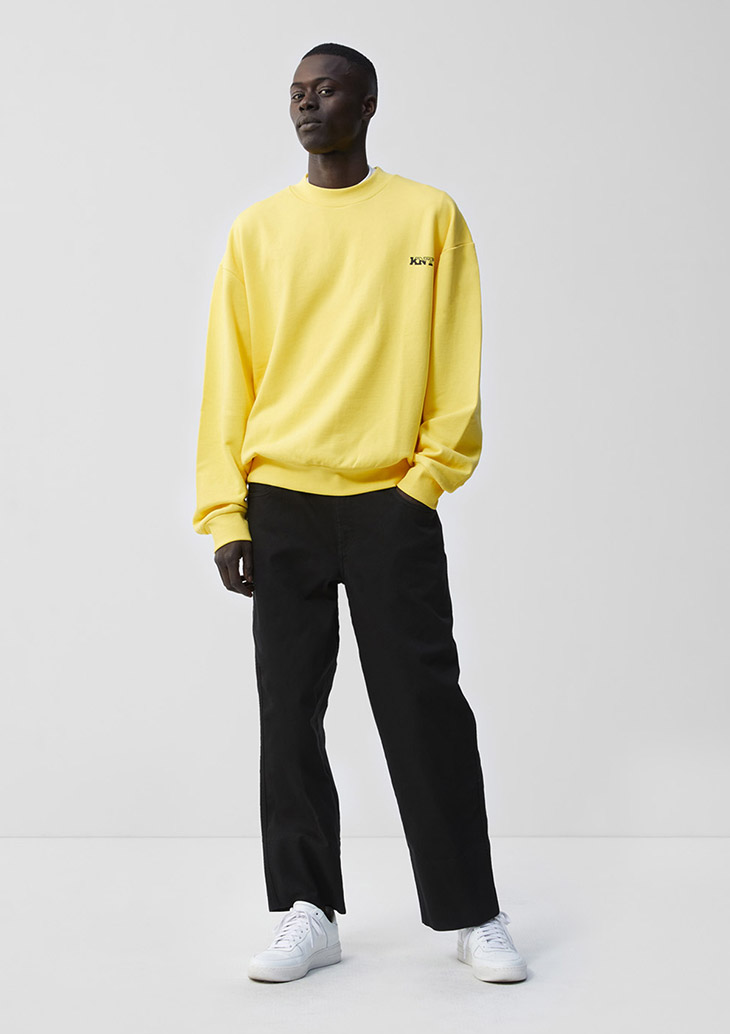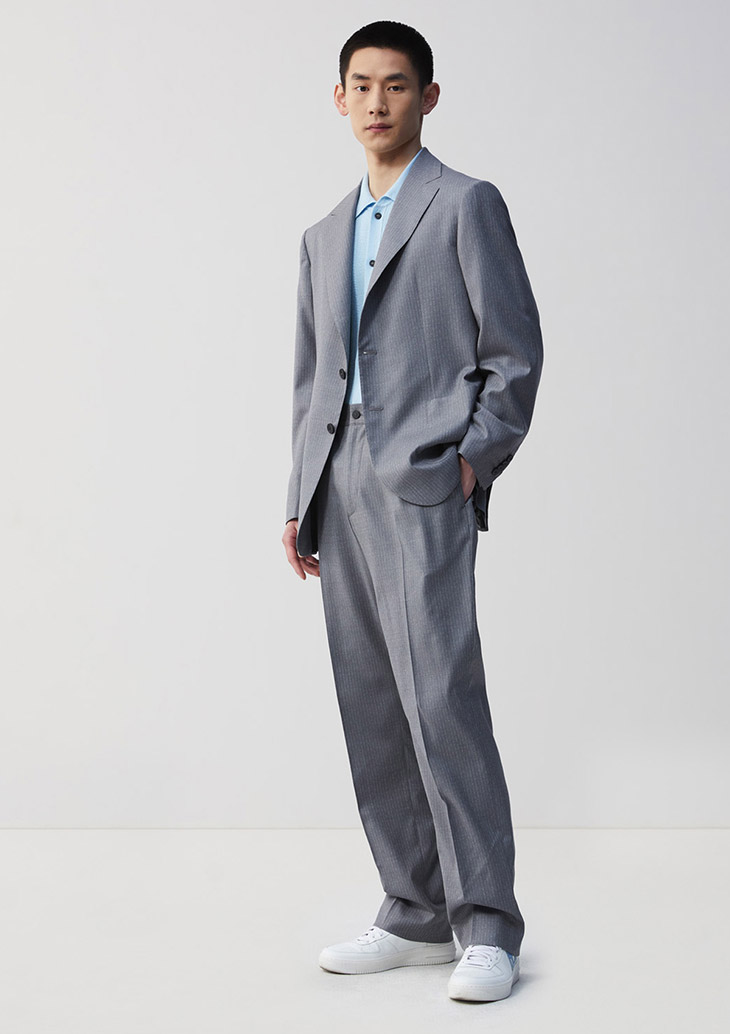 The materials used are smart and minimalist, created on conventional and more natural looms, and include cool wool, cotton, and silk, which are used for short- and long-sleeved shirts, trousers, and, in combination with wool, ultra-light knits with a velvety feel.
Discover more looks from the KNT Spring Summer 2024 Collection in the gallery below: