Swedish brand OUR LEGACY presented its Spring Summer 2024 Collection titled "Snow in April", inspired by the unpredictability and uncertainty of early spring weather. Supposedly warm days are abruptly replaced by colder winter reminders. The collection is influenced by this occurrence and, in some instances, replicates its characteristics. The garments are designed to appear insulating while maintaining their lightness. Dry and dusty hues, such as golden brown, muddy lavender, carbon, and pinkish hues, which typically evoke autumn but occasionally occur in the Swedish spring, are prevalent throughout the collection. In addition, the collection contains graphics referencing horror films, which are treated along the same conceptual line.
SPRING SUMMER 2024 COLLECTIONS
I always liked the idea of watching horror movies during summer daylight to soften its intent. The mixing of the fillm's visuals and sunlight causing it to be faded and overexposed has inspired the prints present in the collection. – Cristopher Nying, Creative Director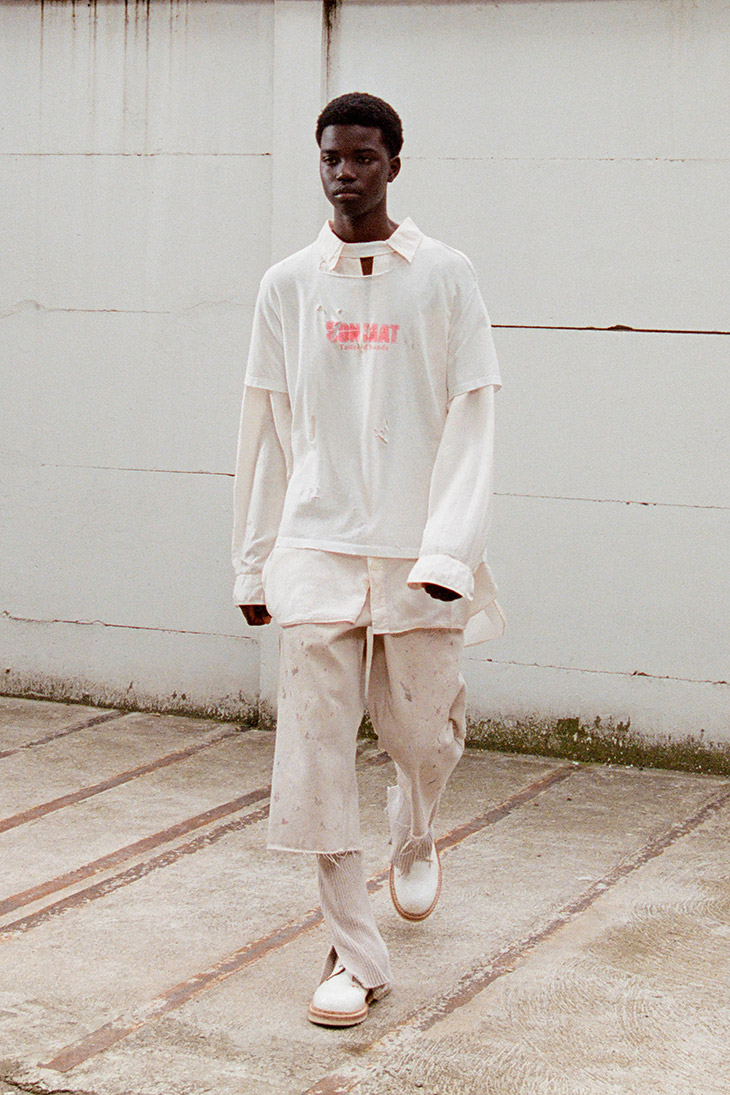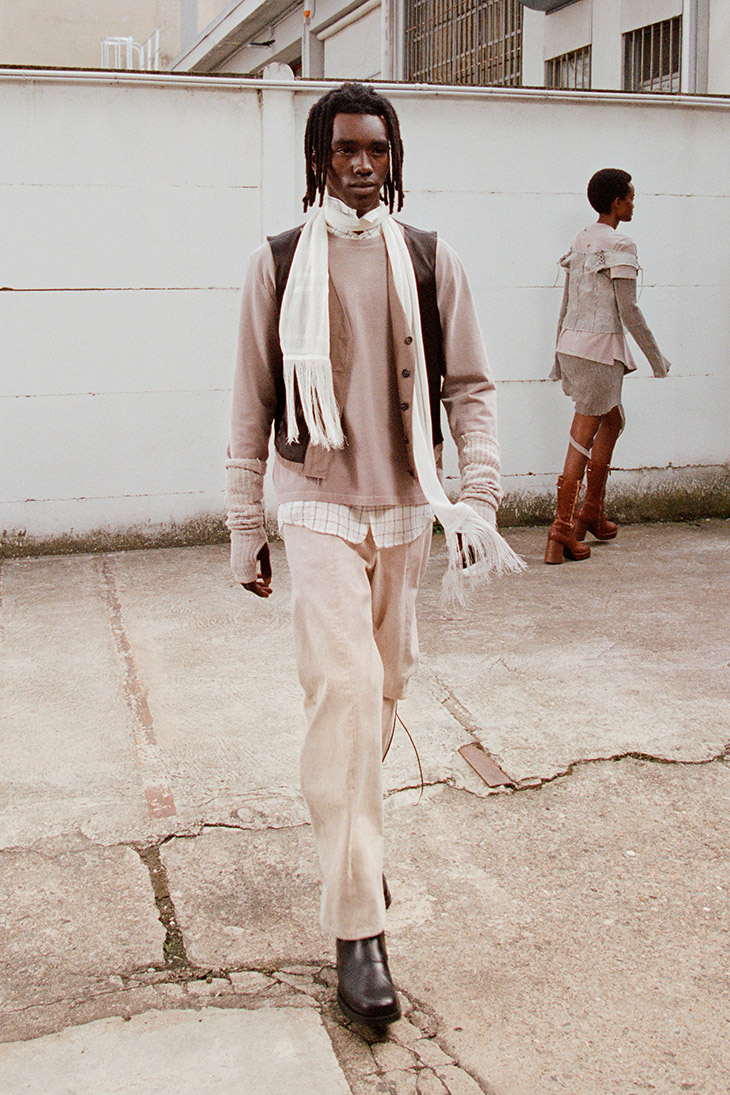 In the outerwear category, there are garments that serve as a mirage, mirroring the appearance of heavier outerwear while being purposefully designed for milder temperatures. A significant portion of outerwear is modular, making it suitable for unpredictability.
This duality is also evident in the knitwear pieces, whose muted colors and patterns, reminiscent of winter clothing, are now knitted in a lightweight, breathable hemp fabric. The suiting category is intended to be light, constructed predominantly from linen, but is meant to evoke the idea of heavy wool suits in texture and color. The denim category features new silhouettes, including the Trebble and Fatigue cuts, in addition to the in-house developed "chain-twill." The cord pieces have been dyed with a pigment dye that causes the color to change and fade with time.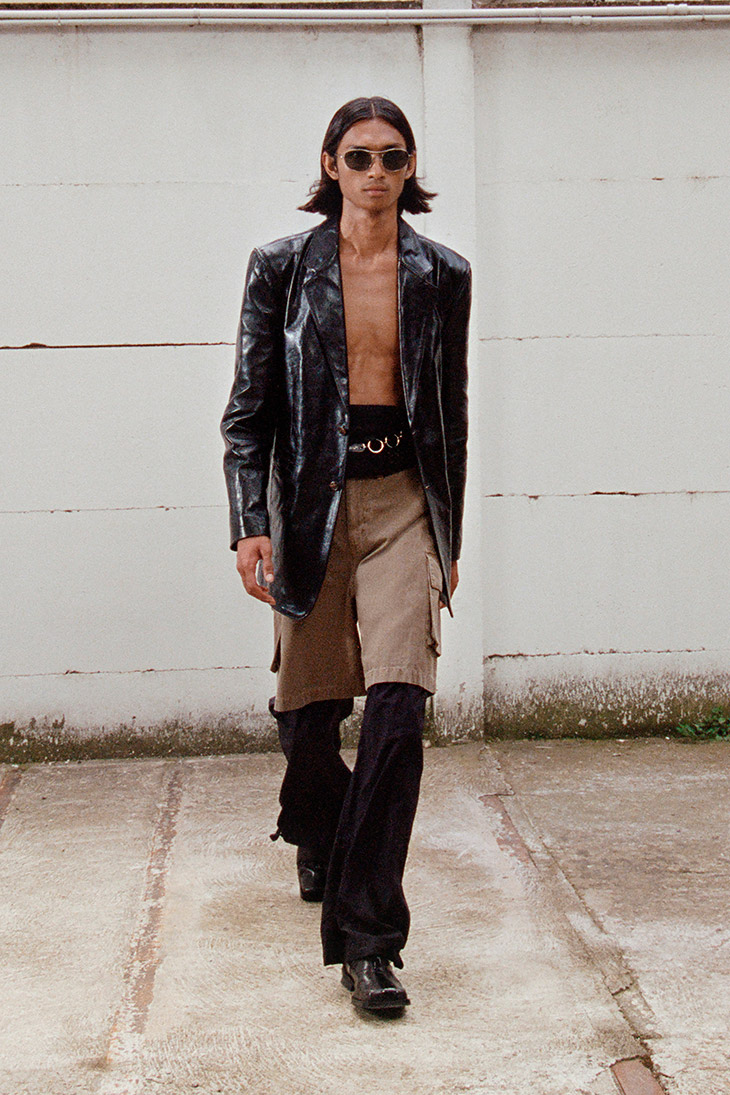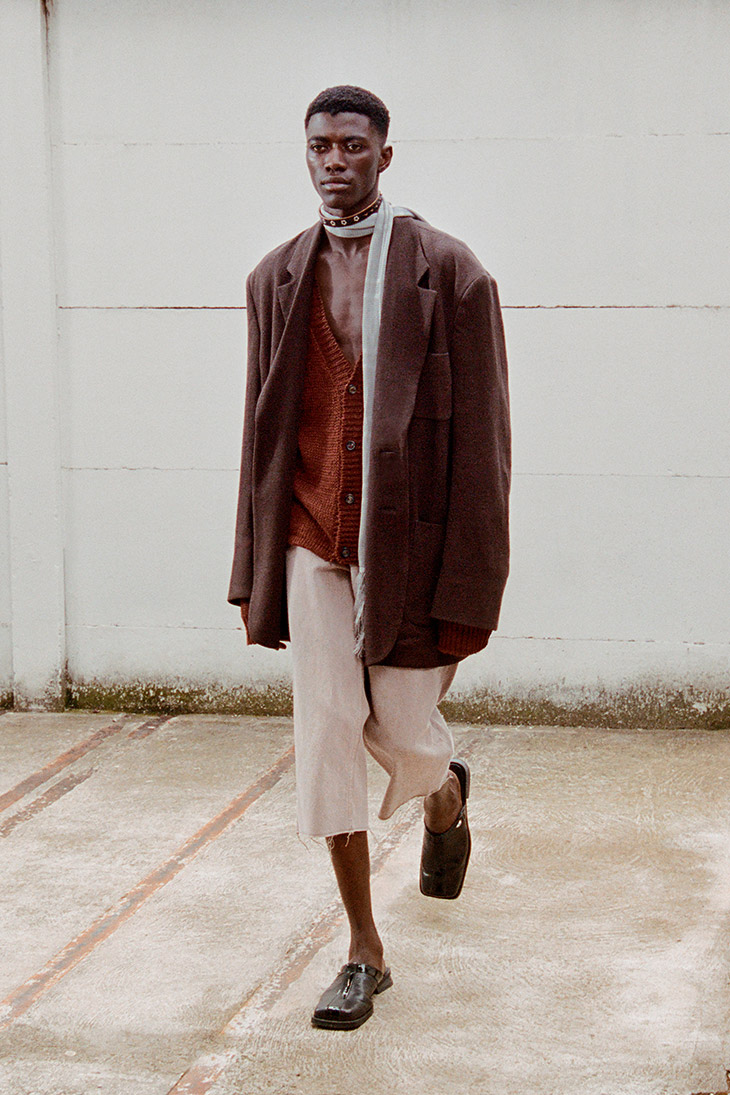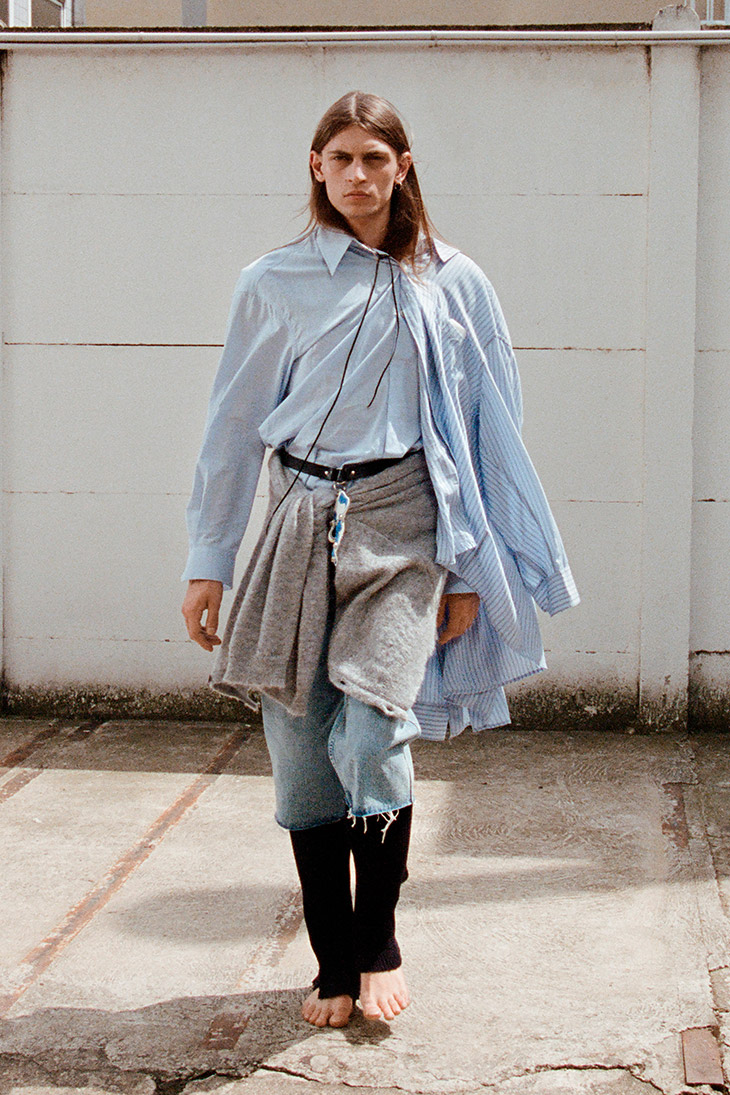 Discover every look from the Our Legacy Spring Summer 2024 Collection in the gallery below: