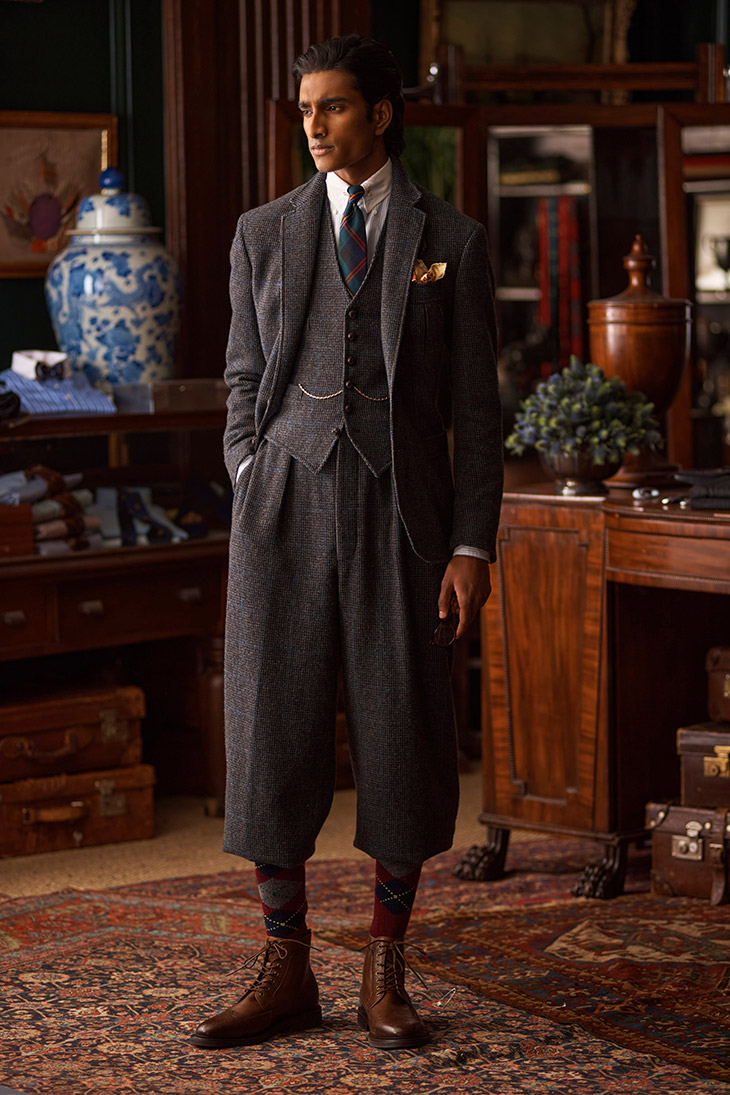 Fashion photographer Joel Griffith captured Polo Ralph Lauren's Fall Winter 2020 menswear collection lookbook featuring models Jeenu Mahadevan, Jegor Venned and Timothy Lewis.
The Polo Ralph Lauren Fall Winter 2020 lookbook has everything from three-piece herringbone suits to vintage 1970s mountain clothing, with a focus on casual leather loafers, patinated derby shoes, and trail-ready hiking boots. The collection features slim-fitting wool pants with varsity jackets and workwear-styled chore coats, staying faithful to Lauren's trademark tight tailoring.
Various damaged jeans splashed with designs, V-neck cable-knit cardigans and sweaters, mismatched tweed coats, and more provide playful college allusions. More outdoor patterns may be found in camouflage ties and comfortable flannel shirtings, as well as a forestries-themed jacket with frayed fishing, hunting, and state park insignia. The brand stays lucidly cinematic throughout the lookbook, serving off eponymous Americana in a playful-yet-elegant style.
FALL WINTER 2020.21 COLLECTIONS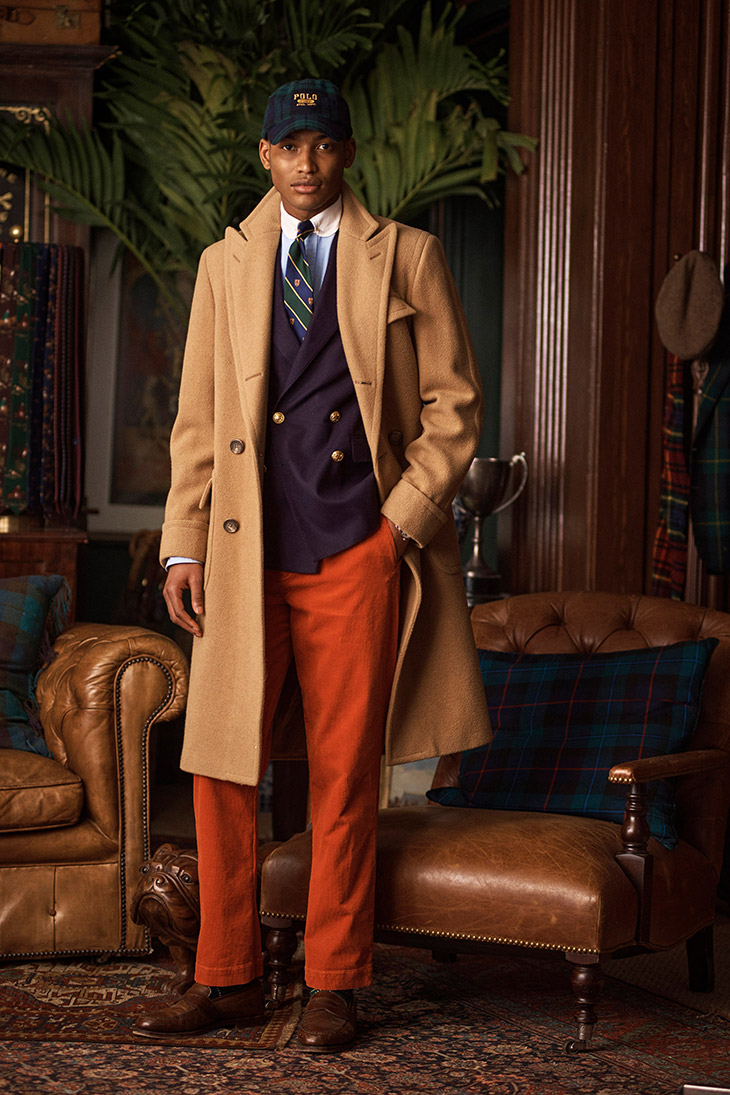 Ralph Lauren's designs are the epitome of American and timeless. Things your parents purchased decades ago, they likely still wear or you eagerly accepted as part of your designer vintage collection. It's not just their herringbone suits (as seen in the lookbook), their iconic Polo collared shirts that stand the test of time. Everything from their denim, blouses and fragrances like Polo Blue cologne for him or Lauren for her are still favorites among the sartorially minded.
If the lookbook inspires you to start collecting Ralph Lauren pieces, a great place to start is with their jackets. Durable and, once again, timeless, their jackets are fit for most occasions and seem to be able to stand everyday use without so much as losing a button. At the same time, the brand may not be as fashion-forward as other designer brands like Gucci or Versace; you can count on being able to wear the pieces forever, which makes them an investment 100% worth making.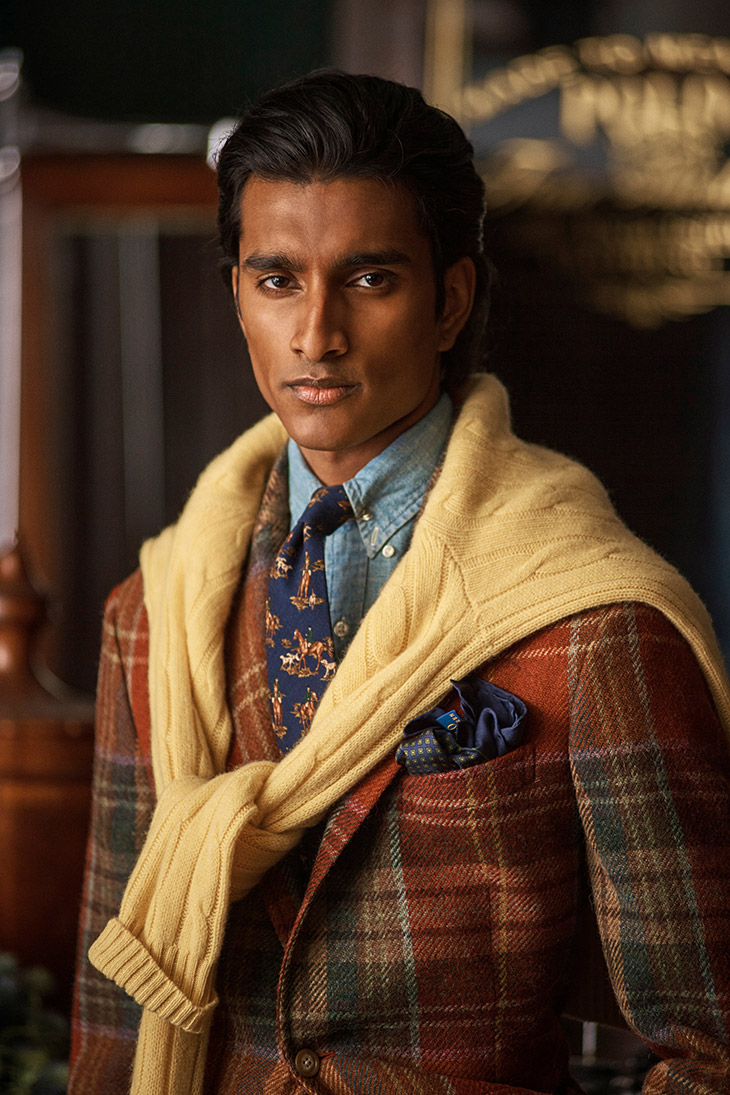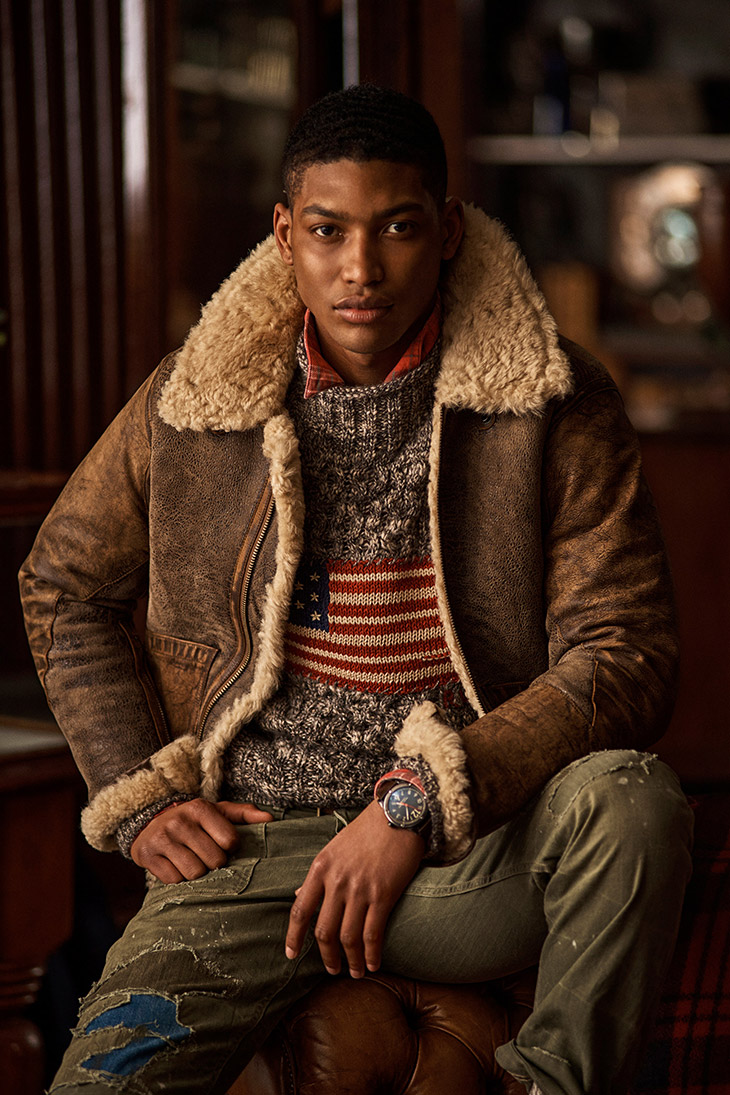 For more looks from Polo Ralph Lauren's AW20 collection continue below: