Fashion brand Stone Island unveiled its Stellina Autumn Winter 2023 Collection. Distinctively marked with petite white stitches, the Stellina range embraces a streamlined design while transitioning into an advanced, high-performance variant. An urban, vibrant methodology dictates the dimensions of the newly conceived comfy and ergonomic structures, epitomized in the sleeve architecture.
The attire, intended for layered combination based on individual preference, resonates with a restrained elegance in shades of stucco white, sage, lead, and black. The brand's core essence shines through in the nuanced features: from the unrefined edges and the distinct geometry formed by the topstitching to the nested pocket design. The outer garments utilize a triple-layered fabric, amalgamating an exterior nylon surface with a breathable, wind and waterproof inner barrier, safeguarded by a tear-resistant polyester stratum.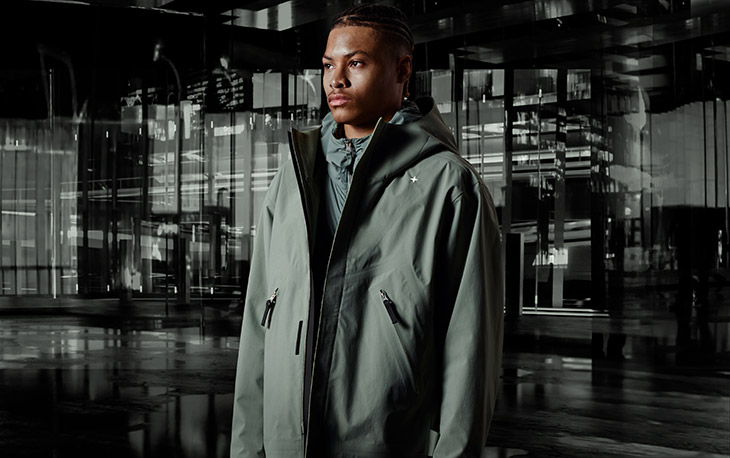 Hooded Jacket is crafted from a tri-layer high-performance material. The jacket's exterior is a nylon canvas, coupled with a breathable, wind and waterproof membrane inside, shielded by a durable polyester layer. With heat-sealed stitches, this piece is finished with a PFC-free water-repellent treatment. Featuring raw-edge design complemented with slim polyester fleece interior linings. Its hood is meticulously crafted for protection, including an internal contouring tunnel and an adjustable drawstring. The jacket also boasts an embroidered Stone Island miniature star on its left neckline, diagonal zip pockets, adjustable cuffs, and a concealed double zipper beneath a Velcro panel.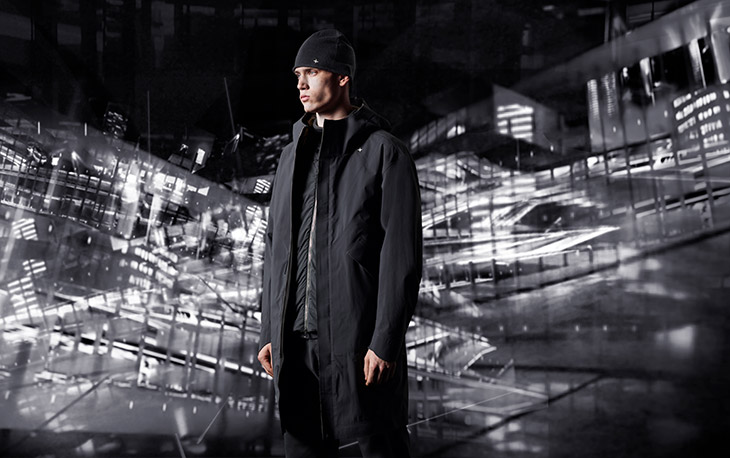 Long Parka is constructed from a triple-layer performance material. Like the jacket, its outer layer is nylon canvas bonded with a breathable, weather-resistant inner lining, guarded by a sturdy polyester sheet. The parka's heat-sealed seams ensure durability, complemented by the PFC-free water-repellent finish. This piece is characterized by its extended hood, diagonal hand pockets with protective flaps, and a unique undersleeve design featuring ventilation openings. It also includes an embroidered Stone Island emblem on its left neckline, an adjustable waist string, and a hidden two-way zipper beneath a Velcro overlay.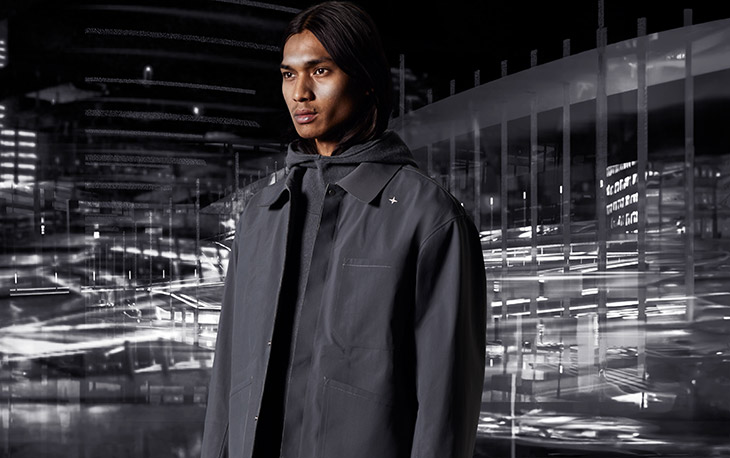 Shirt Jacket, the shirt-style jacket is fabricated from a tri-layer performance textile. It showcases the same material combination and features as the parka and hooded jacket. The shirt jacket stands out with its collar design and a signature Stone Island embroidery on its left side. It also includes a chest pocket, diagonal hand pockets, ventilation openings beneath the sleeves, adjustable cuffs, a rear waist drawstring, and concealed snap buttons.
The Stone Island Stellina Autumn Winter 2023 Collection showcases the intricate craftsmanship synonymous with Stone Island, prioritizing both style and function.