Kobe Bryant, a true legend of the Los Angeles Lakers and basketball itself, would have turned 44 years of age today. Bryant's legacy after 20 seasons as part of the LA Lakers team and five NBA titles under his belt have left an undeniable mark on the sport itself as well as legions of fans throughout his career. ,
Bryant's name is also shaping the sneakers industry years since his untimely departure. Fans are eagerly anticipating the upcoming Mamba Day 2023 and the frenzy for Kobe 8 Halo is only growing.
MMSCENE Magazine's fashion editors are diving into the hype and much more surrounding Kobe's legacy within Nike and the story of Mamba Day.
Kobe and Nike: The Sneaker Legacy
Some of the most iconic sneaker models are coming from the years-long collaboration between Nike and Kobe Bryant. To this day the brand is working on honouring the legacy of the late basketball legend. To honour Kobe's legacy the sneakers giant has partnered with Kobe Bryant's Estate, the partnership is also backed by Bryant's widow Vanessa Bryant. The deal is part of a long term contract allowing Nike to produce footwear as well as apparel from Bryant's Kobe series. Undoubtedly, Bryant's signature sneakers are some of the most popular in the NBA. "I am so proud that my husband's shoes are still the most worn by players on NBA courts and the demand for his shoes remains so desired by his fans around the world," shared Vanessa Bryant in an official statement following the renewal of the contract with the sportswear giant.
Today, Nike is focusing on Kobe 8 shoes, and a large part of the initiative are actually the events promoting Kobe's legacy such as Mamba Day 2023. The interest in Kobe's shoes almost three years after his passing is also sparked by the continuous support of other NBA Players for Kobe's sneakers. By various statistics around 20% of NBA players have continuously worn Nike Kobe sneakers for a game since Kobe's helicopter accident in January of 2020. Bryant and his daughter Gianna 'Gigi' have died in the accident.
Nike Designer Eric Avar and Kobe 8
Designer Eric Avar is one of the most prolific sneaker designers to have worked with Nike to date. Standing out in his career is the unparalleled success of his collaboration with Kobe Bryant. Since Bryant's passing Avar remained silent on his work with the bask Tabell legend. Yet he's still part of the ongoing Kobe releases under Nike. The two have worked together for almost two decades on creating bespoke designs.  "We didn't talk about basketball, we didn't talk about shoes. We didn't talk about anything. That's probably one of the most intense experiences I've had with Kobe. With Kobe, we talk about his undying work ethic and sense of perfection, which is why we get along so well. I try to apply that to design," shared Avar in a rear interview alongside Kobe back in 2015 for Sports Illustrated.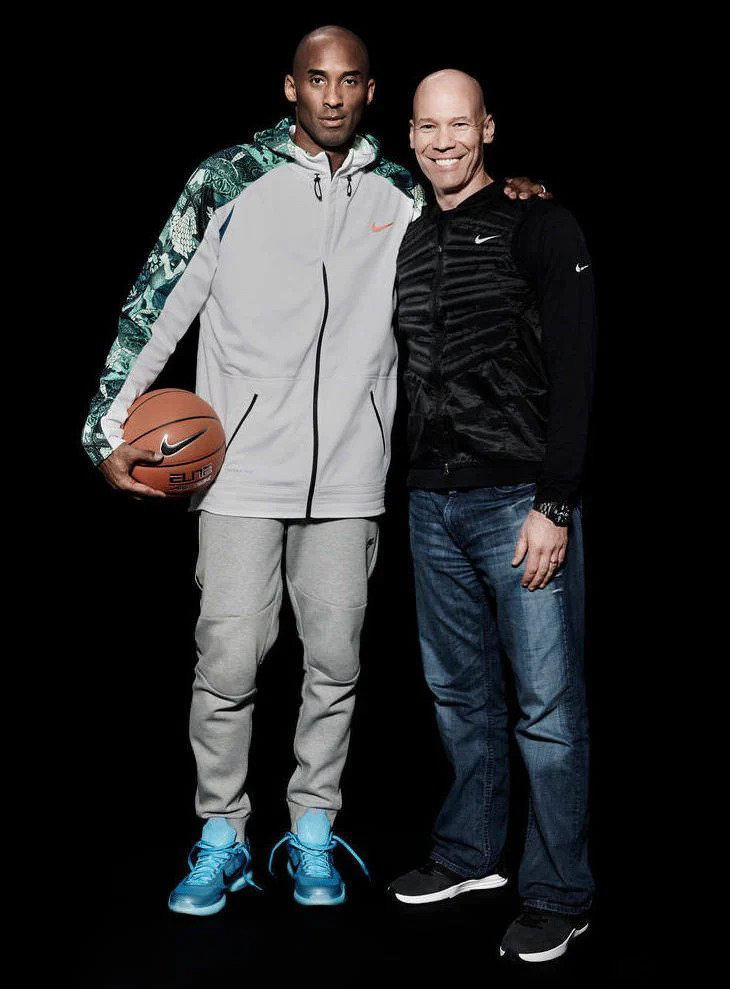 Eric Avar is undoubtedly one of Nike's most productive designers, playing a leading role in shaping Nike Basketball into the powerhouse it has become. The iconic signature shoes associated with basketball legends such as Kobe Bryant, Penny Hardaway, and Gary Payton, to name just a few, owe much of their distinctiveness to Avar's unparalleled eye for crafting footwear that is both audacious and universally appealing. Without his unique design vision, the landscape of basketball footwear would be remarkably different.
RELATED: Air Jordan 1 UNC Toe Release Date
The Kobe 8 shoes boast a design accentuated by its Engineered Mesh exterior and a comfortable Lunarlon insole. Distinctive color schemes till this day used by Avar and his team such as "What The," "Green Glow," and "Halo" further elevate its aesthetic appeal. It remains one of the most popular sneaker designs by Avar for the Kobe series. With Kobe 8 Halo returning for Kobe Bryant's Birthday.
Mamba Day 2023 What You Need To Know
Seven years ago, a day was marked in Los Angeles history. August 24 was officially declared as "Kobe Bryant Day" by the City of Los Angeles, witnessing the indelible mark left by one of basketball's true legends.
But why August 24? The choice isn't random. The date symbols a fusion of Kobe Bryant's two iconic jersey numbers with the Los Angeles Lakers, #8 and #24.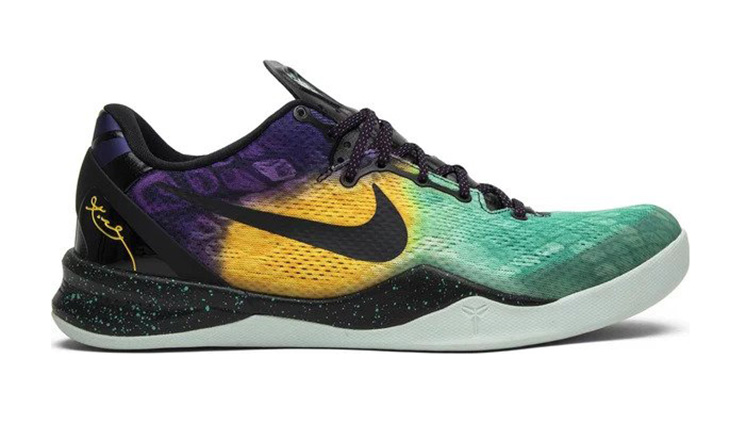 But why Mamba? The nickname "Black Mamba" inspired after watching the Quentin Tarantino picture "Kill Bill," Bryant, taken by the film, worked on his "mamba mentality" – a calm exterior with a fierce readiness to strike. Creating a true alter ego of sorts on the field for himself, turning him into an unstoppable force on the court.
The day was actually formally recognized in 2016 when, as Bryant was gearing up for his final appearance as an LA Laker, the Council officially listed August 24 as Kobe Bryant Day.
Today, we fondly remember August 24 not only in LA but all over the globe not just as Kobe Bryant Day but also as "Mamba Day." Your memory continues to shine on, Kobe.