The leading platform for authentic sneakers, apparel and accessories, GOAT Group, has released its first Annual Alias Seller Report, that utilizes in-house data and metrics from from its platforms alias, GOAT, and Flight Club to showcase 2022's global apparel and sneaker trends.
According to the stats this year, Fear of God Essentials was the #1 Top Selling and Most Wanted apparel brand worldwide. While Fear of God is all about luxury, the subsidiary Essentials label is much more accessible and affordable, so it's no wonder that Fear of God Essentials streetwear is so popular among hybeasts.
MMSCENE team brings you the list of the six fastest growing apparel brands this year.
The data id collected in-house from alias, GOAT, and Flight Club from January 1 through October 31. (Wants represents when a user adds an item to their Wants list).
Fastest Growing Apparel Brands
dsa
Sp5der (+918% YoY in Sales / +1082% YoY in Wants)
Founded by American rapper Young Thug in 2019, Sp5der takes the first position among the fastest growing apparel brands in 2022, with 918% growth in sales. This proves Thugger is not only influential for his music, but also for his eccentric style. The apparel features his signature motifs, including rhinestones, spider webs and striking colors.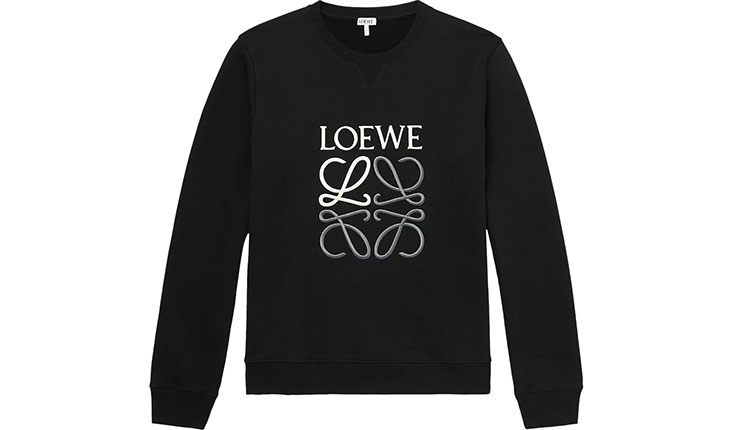 Loewe (+433% YoY in Sales, +480% YoY in Wants)
Spanish luxury house LOEWE, takes the second position among the most sought after brands this year with the annual growth of 433% in sales. Creative Director Jonathan Anderson took over the house in 2013 and transformed it into one of the most successful brands, earning both critical acclaim and commercial success. Mixing luxury and streetwear, the brand is known as an influential and global cultural force.
RELATED: Miguel Herrán Is the Face of LOEWE Perfumes Botanical Rainbow
MM6 Maison Margiela (+295% YoY in Sales, +153% YoY in Wants)
Launched in 1997 as a diffusion line from parent label Maison Margiela, MM6 Maison Margiela continues to reimagine the contemporary wardrobe with wit and irreverence. Using unique fabric treatment techniques from the main label, the brand creates the all-gender wardrobe and it's extremely popular for its conceptual essentials, so it's no wonder it made a top three on this list.
Marni (+283% YoY in Sales, +259% YoY in Wants)
Known for its unique approach to fashion and avant-garde designs, Marni is one of the most in demand brands this year, taking the fourth position on this list. Creative Director Francesco Risso is very much responsable for the brand's success today. He transformed the brand in his own image – using the signature details such as raw edges, exposed seams, distinctive embroideries and hand-painted details.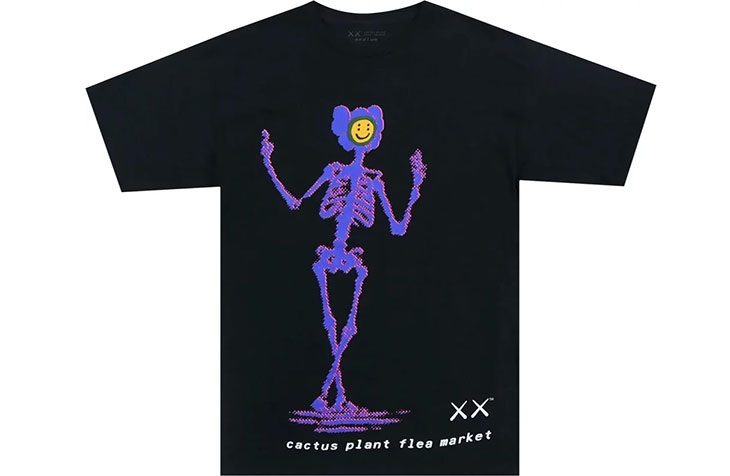 Cactus Plant Flea Market (+265% YoY in Sales, +287% YoY in Wants)
Female owned streetwear brand Cactus Plant Flea Market deservedly takes the fifth position among the fastest growing apparel brands. Founded by Cynthia Lu in 2015, CPFM apparel marked the 265% growth in sales this year, and this increase in demand is partly attributed to their much talked about McDonalds collaboration. Even Pharrell Williams, wore a CPFM x McDonald's hoodie to an event in Miami. "When I wear Cactus Plant, I feel like I have on antigravity," – sad the musician for GQ.
Jacquemus (+189% YoY in Sales, +59% YoY in Wants)
French designer Simon Porte Jacquemus is industry's hottest independent designer, known for his modernist take on contemporary fashion. The explosive growth in sales for the French brand is very much a product of the successful Jacquemus x Nike collab released this May. The brand has collaborated with the sportswear giant on capsule collection consisted of apparel, unisex footwear and accessories, while one of the best selling items is Nike Jacquemus hoodie.
In case you missed it – Air Jordan 11 'Cherry' Releases this Saturday.