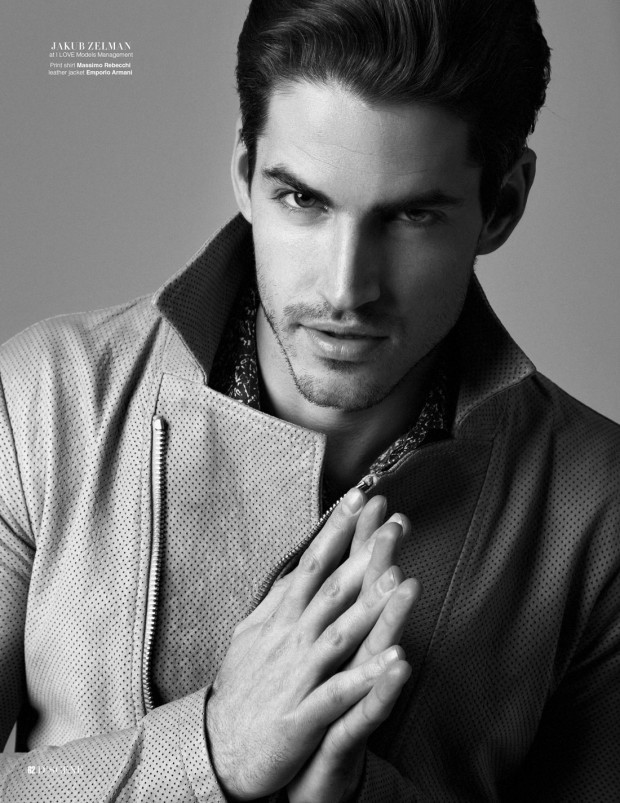 We all know the fashion capitals of the world: Paris, Milan and New York – where only the hottest, most chic haute couture and ready-to-wear fashions grace the runways. Menswear details for the labels on show range from blazers to belts, making sure that anytime you step out, it's with complete outfits down to the smallest feature. Whether you're attending the runway shows or travelling for business, make sure that it's all in style. Bar your attire, be the businessman that travels via private jet charter, allowing you to relocate in the most elegant and luxurious fashion.
THE JOURNEY BEGINS WITH THE LUGGAGE
The Antler B1 Tiber Cabin Case which retails at £129 has the capacity to hold 37L of luggage and will pass for hand luggage most of the time when weighed. On its own, it weighs 2.5kg and has the dimensions H: 56cm x W: 35cm x D (depth): 23cm – so it's quite a hefty bag for the price. It's considered one of the lightest hard shell cases on the market.
If you're aiming for a more low-key, old-school travel aesthetic, then the Filson large duffel bag is for you. Going for the price of £292, with the dimensions H: 36cm x W: 76cm x D: 33cm, it's quite a steal. Trendy and dependable, the bag is, however, too large to be considered hand luggage. Its unique selling point according the manufacturers is that it's not just built to look good – it's built for a lifetime of travel and looks good while doing so.
FAUX LEATHER, DISTRESSED LEATHER AND OTHER LEATHER PRODUCTS
So, now you have your travelling bag, your passport is in hand and you're ready to head off to the airport to travel; your assistant takes one look at you and asks, "Is that what you're going to wear?" You haven't thought much about your travel attire but the question touches a nerve—what kind of outfit is trendy enough for the airport this season? Take a page from A$ap Rocky's jacket below. With its faux leather sleeves, it had just the right mix of 60s greaser jacket and uptown English blazer to make it one of the most chic items in your closet.
If not the jacket with the faux accents, then the complete ensemble: a distressed leather jacket, aged to look as if it has spent years on Harley Davidsons and off-road 4x4s. The distressed leather look is both trendy and affordable, depending on the manufacturer.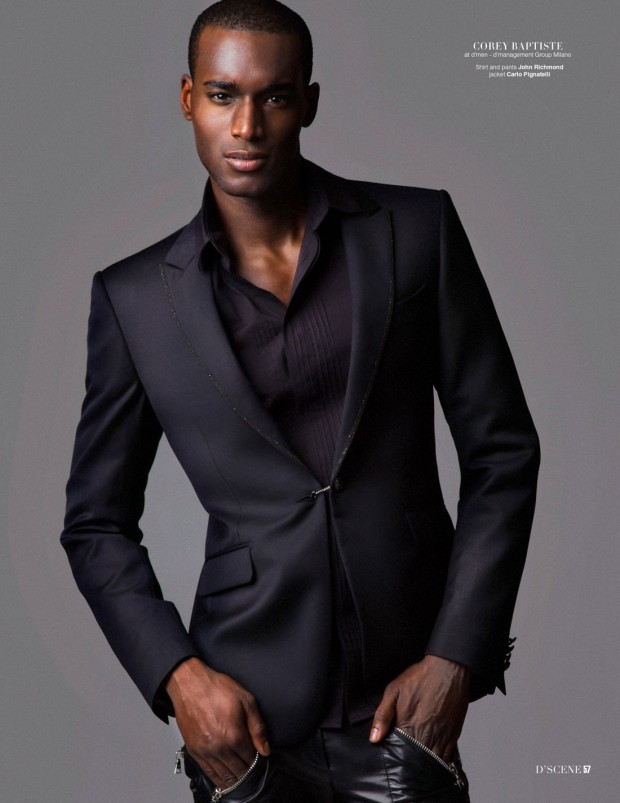 AGELESS HIPSTERS & SUITS
Over the last 40 years or so, the modus operandi when it comes to workwear has changed from full three-piece suits to semi-formal or shorts-and-sandals, depending on the company. However, with the rise of hipsters, there has been a subsequent rise in the number of older gentlemen bringing back the earlier aesthetic of men dressed up to the nines. So, whether they're hiring private jets to move them from one place to another, or whether they can be found on yachts, or playing pool imparting life lessons – they sure as hell look good doing so. Their charisma has brought out the gentlemen in younger hipsters who want to emulate and therefore honour the aesthetic.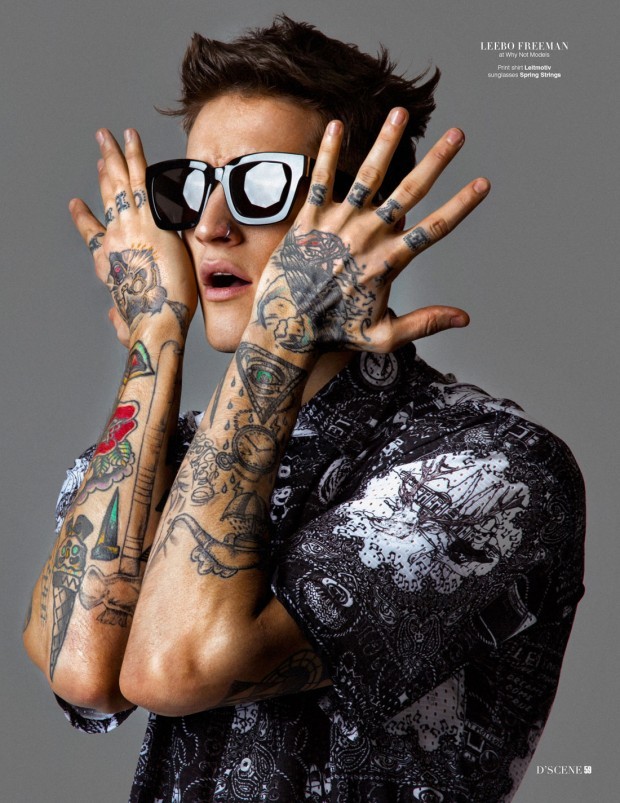 TATTOOS, CIGARS AND OTHER ACCESSORIES
It was bound to happen sooner or later that people's personal lifestyle choices become fashion statements. Tattoos have now become conversation starters following their roots as epitaphs of bikers and other gangs. Now, for a person's arms or legs to be adorned with tattoos doesn't suggest any gang affiliation, rather that the person made the choice in order to be reminded of something, to make a statement or, otherwise, to have fun. People's personal art has catapulted some of them to meme status (usually excellent 3D tattoos or bad tattoos with misspellings etc.), or allowed them to be 'edgy' models. Nowadays, those very same models have a big beard to complete the look.
Following tattoos, the altered buzz-cut is also something which any fashionista should consider. Apart from marking the person with the cut as fashion conscious, it also looks current and trendy.
Finally, one's activities also dictate one's fashion level nowadays. Back when it used to be okay to smoke in public areas, people had cigarette cases and pipes and, nowadays, it seems as if the pipe is making resurgence. Particularly, this could be attributed to electric cigarettes which don't cause as much damage as their wizened counterpart. So, pipes are back in the game and, if it's an electric pipe, that's even better.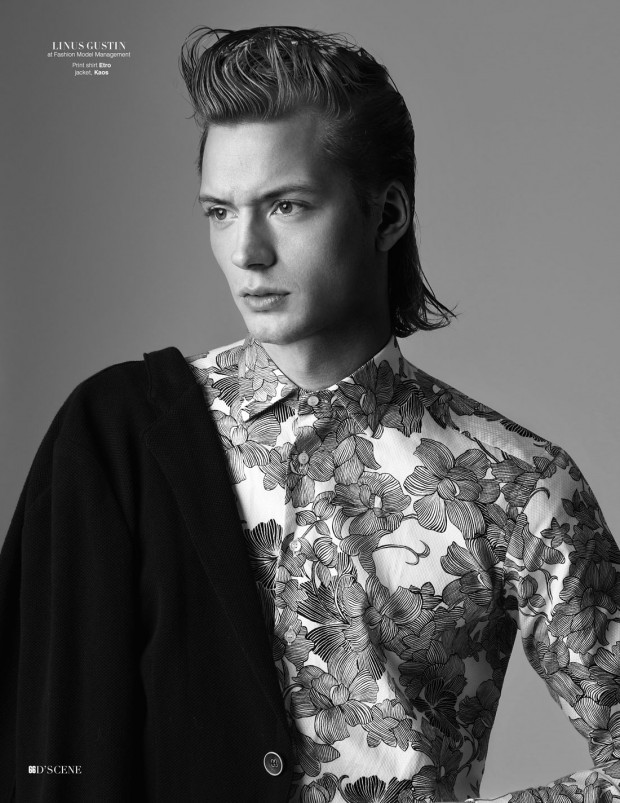 Finally, a man's daily activities, whether it be surfing, skiing, skateboarding or reading a book, has come to factor into his fashion aesthetic. Most of the artists we know in the fashion industry are also involved in creating once-off designer versions of other items such as cutlery, crockery, furniture etc. So, if your lifestyle feeds into the religion of 'cool', then you're perennially fashion-forward.
Next time you travel via private jet charter, be sure to emulate the right look. We hope the points above aid the process of being as fashion forward as possible in your travels.
All photos from D'SCENE Magazine by photographer Igor Cvoro with styling from Emily Lee.