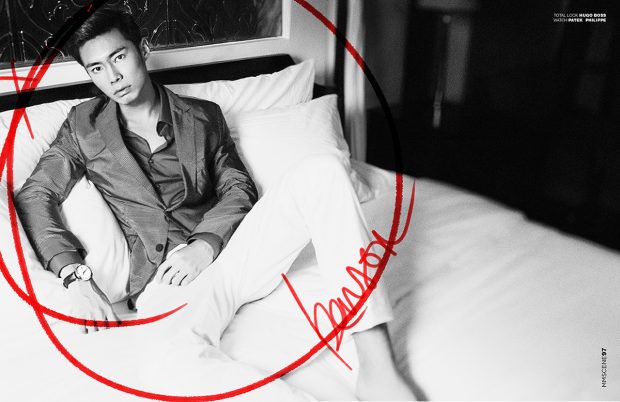 Fresh face Singaporean model Benson Ann, 23, was scouted on the streets by renowned fashion photography duo Chuando & Frey (CDF) and signed immediately to Ave Management. His boyish charms scored him campaigns and editorials within less then a year experience. MMSCENE's Asia Fashion Editor Randolph Tan sits down for an interview with this rising star in the making.
Prior to being signed with AVE, was modeling ever a career option you thought of?
I actually used to do modeling side gigs while in school during the holidays and weekends. I enjoyed the experience of being in front of the camera and did consider modelling as a full time career option after. Didn't know how to exactly break into the industry 'till I was scouted by Chuando and Frey.
Read more after the jump: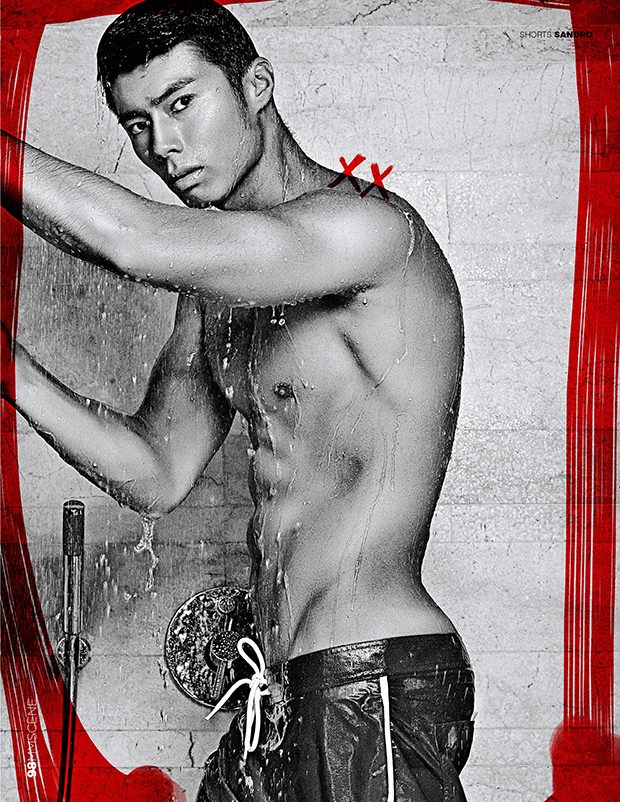 Were you familiar with CDF when they first approached you?
Honestly I have never seen how they look like in person before; it was only when I did my research after that it all clicked as I was familiar with their work. I'm thankful for them in believing in me and giving me the opportunity.
What are your hobbies and interests?
I enjoy water sports especially surfing. Would frequently travel to Bali during the high season to catch the best waves.
Having surfing as one of your hobbies and being prone to getting a tan, did it hinder your career?
I'm constantly reminded to apply sunblock and to try and avoid getting a sun burn by my agency. I have to say the Asian market generally prefers me to be slightly fairer too.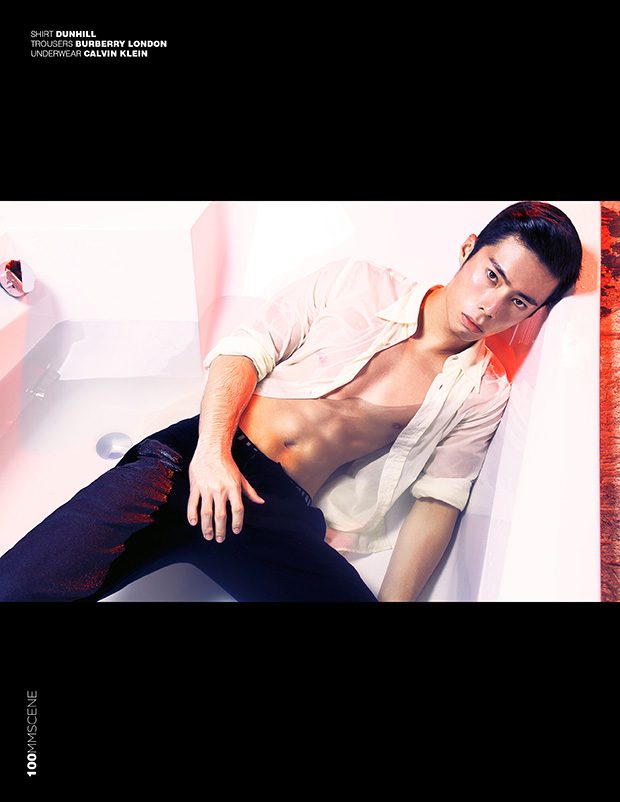 Any routines you do to keep yourself in shape?
I hit the gym daily and swim regularly. In terms of diet, I avoid fried food and soft drinks but I do admit having my "guilty" meals sometimes.
Models or icons you look up to?
I don't really have an icon or model I look up to. I believe in time I will identify my skills and what works best for me to create my own branding.
Given the opportunity, where do you wish your modeling career take you to?
I would love to be able to have the opportunity to try the London market. Scoring the cover of Men's Health is also one of my goals.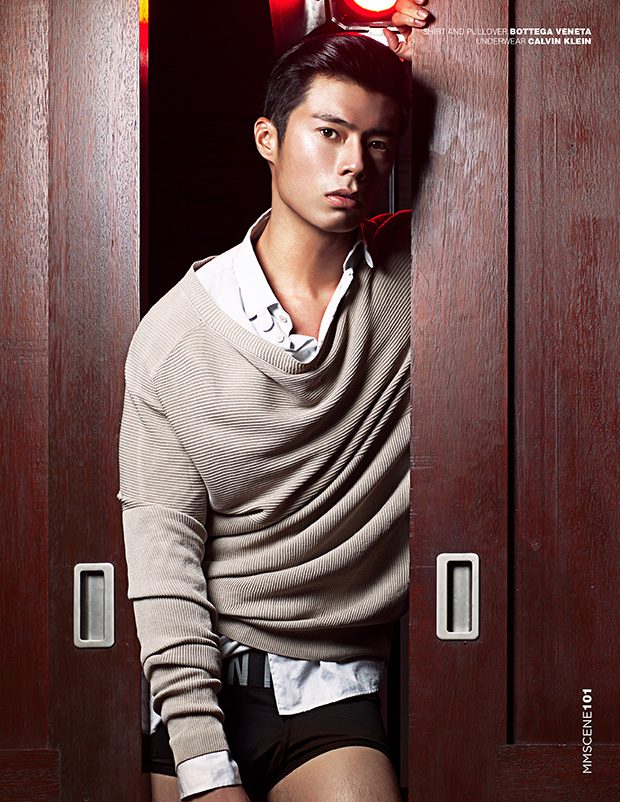 What do you enjoy most about modeling?
Being able to see my ad campaigns plastered around the city and showing them to my beloved mom. That joy and smile on her face is priceless.
Tell us about your first editorial shoot experience?
My first job was a fashion spread with Esquire alongside 3 other models. Being my first shoot, I honestly was intimidated by the other experienced models. Thankful the team gave awesome direction and I get comfortable on set really quickly.
What's next?
Right now the agency is working on getting me a placement in Hong Kong and training myself to get into the best of shape.
Photographer Fadli Rahman
Stylist Randolph Tan
Assisted by Joe Tan and Fairul Shah
Model Benson Ann (AVE)
Location The Ungasan Clifftop Resort, Bali