The promising Baptiste Mayeux at Elite Paris posed for an exclusive session by Katja Kat and answered our Q&A interview along the way.  Styling for the session courtesy of stylist Amany Gogo, styling assistant Aline Mia Kastli.
For the session Baptiste wears pieces from Sandro, Zara, Sixth June, Marc-Antoine Barrois Couture, Smalto and TOPMAN.
Continue below for our Q&A with Baptiste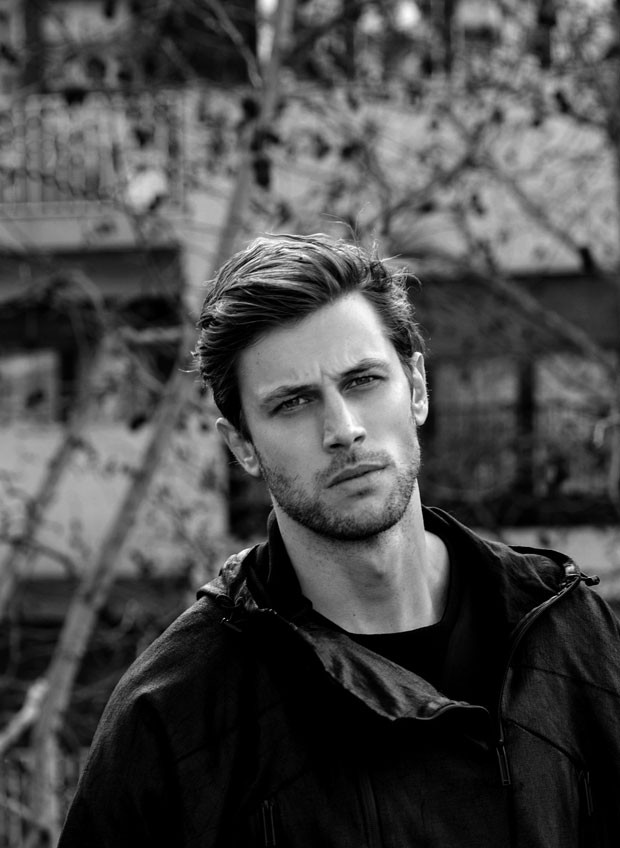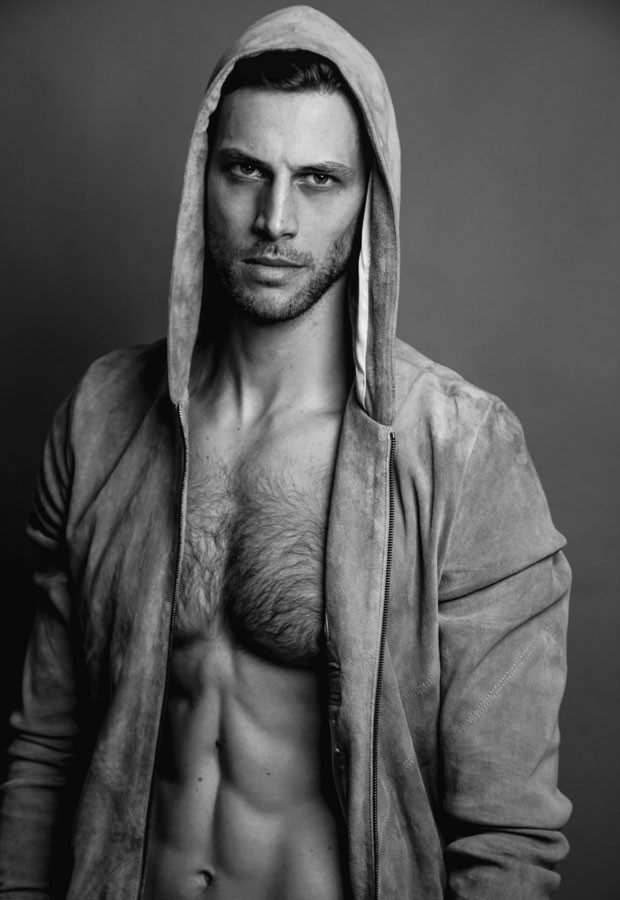 How were you discovered?
Several photographers stopped me in the street and asked to shoot me.
If you weren't a model what would you be?
Even if I studied to be a PE teacher and I was very close to be a professional rugby player. I think I'd be working on construction: I like working with wood and my hands but also I like designing space, drawing plans for houses and apartments.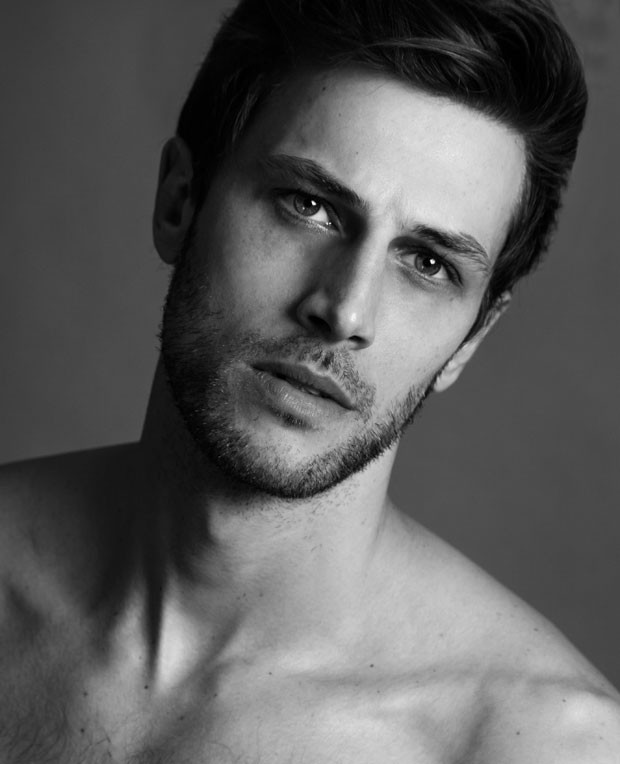 Your personal passion or hidden talents?  
I love sports and I love working out. Now I'm training for a marathon my goal is to run under 3 hours. I'm really into movies as well, I'm watching a lot of movies. I think I'm good with my hands I renovated 2 very old apartments into completely new, all by myself.
Favorite words: let's go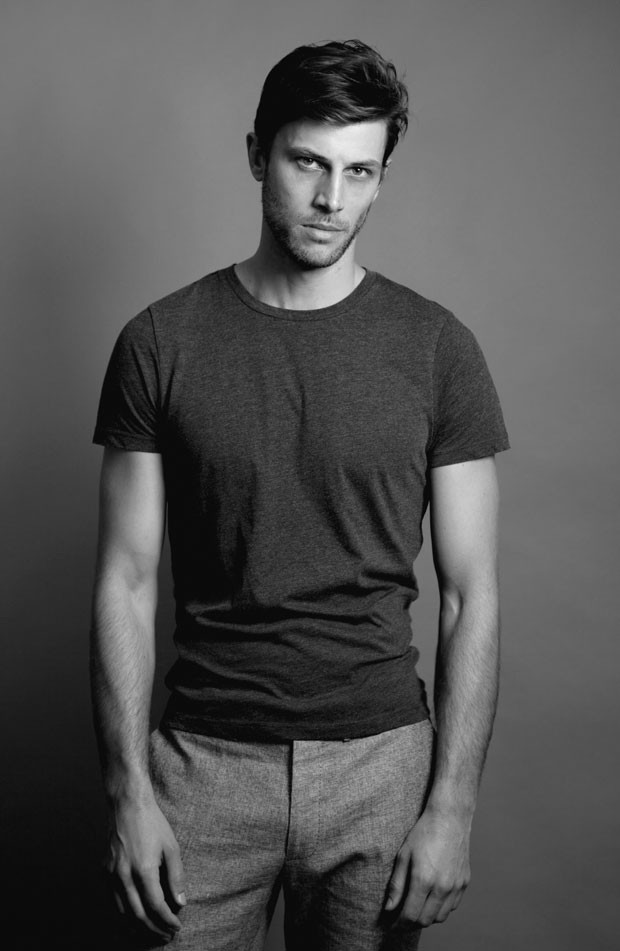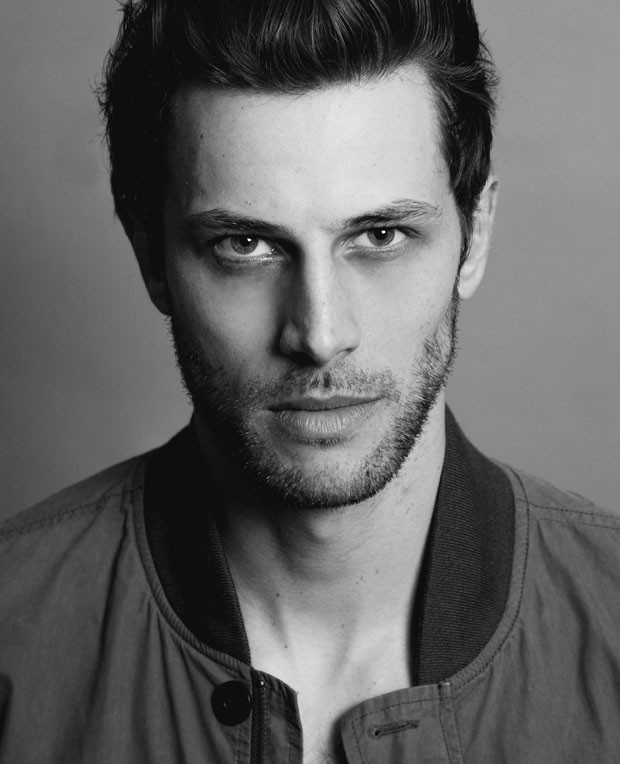 What's no fun?
Talking about wars, hunger, I think it's the worry of many people. Also in every-day life it is as if people are not happy with their life specially in Paris where everyone is in a bad mood… We all need to look around and see how lucky we are.
Who's your favorite Supermodel?
I thinks most of the guys are not really into fashion like knowing everyone it's not like the girls. So I don't have a favorite supermodel.
Instant gratification? 
Wining the junior rugby French championship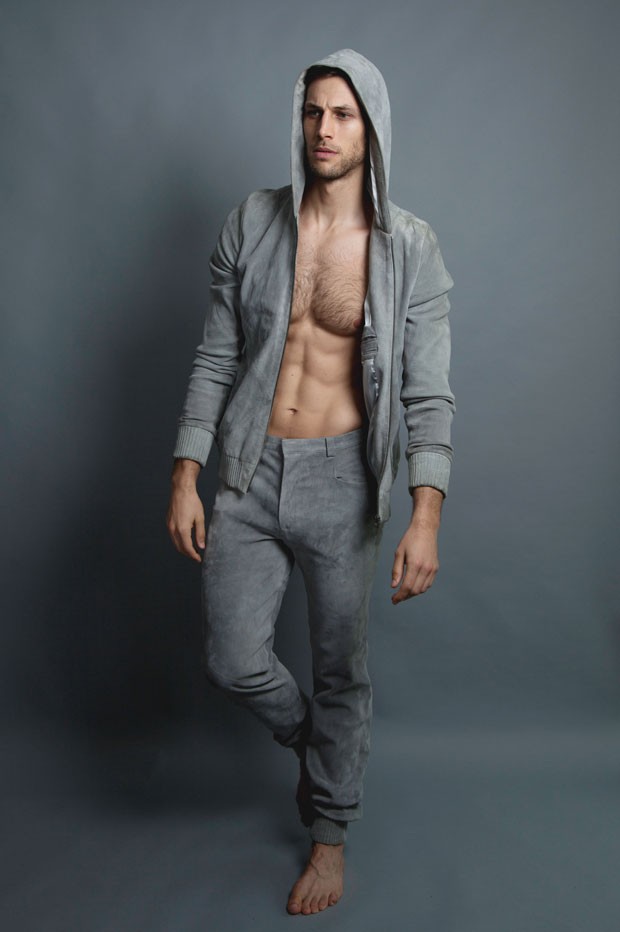 Favorite movie?
In 2015, Whiplash or Birdman
Your dream modeling Job?
Going on trip in the mountains to do some action pics.
What's your beauty secret or essential grooming routine? 
Organic basic cream every day. Healthy food.
What sums you up:
I'm very faithful with my friends I know my best friends from primary school. I love traveling with a backpack and see the country how really it is.
What does the future hold for Baptiste?
I hope to get great fashion jobs. But also have plans of traveling a lot like now.  Keep meeting nice people from everywhere.
For more visit  www.katjakat.com + www.elitemodel.fr.