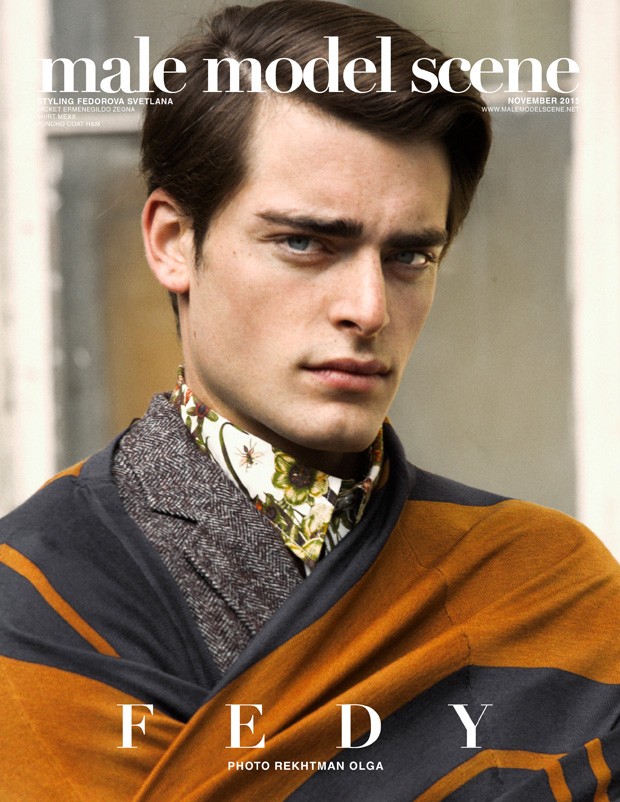 Latest MALE MODEL SCENE exclusive features dad of two and Russian top model Fedy Gamaleya photographed by Rekhtman Olga with styling from Fedorova Svetlana, evoking a Top Model Dandy for our pages.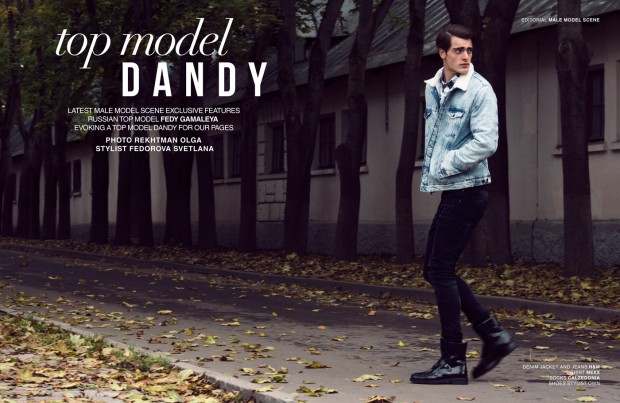 CLICK: To Find More EXCLUSIVE Male Model SCENE Editorials
Fedy who's mother agency is NAME MANAGEMENT also sat down with us for a fun chat about his modelling career and also shared a few advises to fresh faces trying to break into the scene.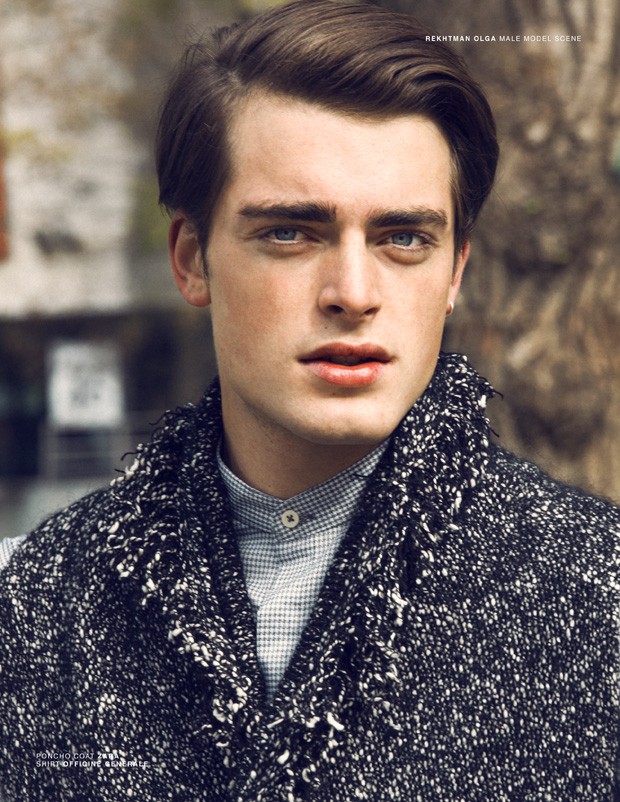 How were you discovered?
When I was studying in university, I used to work as a model. It was mostly like hobby, I never thought about a model career or something like that. It was just a simple way to earn a little bit of pocket money for myself. When i was 20, I became a father (my son was born) I finished my university and decided to find a real 'serious' office job, cause i needed to provide my family. I was working at the office as a director of logistic in really cool company "lavkalvaka". By the way it was the first company in whole Russia which produced (and still does) organic products. So I'm still love this company and all the guys with whom I was working with, it was really great experience. But time goes by, I was working 6 days per weak, and after 7 months of office job I felt that all I have in my life – is a job and money that I earned.  I didn't have energy for my wife and my son, cause I had only one free day per week and all I wanted on that day is just not to think about anything. It was hard, however I have got a really big experience out of it and I'm happy I had it.
Exactly in this moment, when my working-depression started to push me down – my agent Lusy  wrote to me on my Facebok and asked to me to start modeling again. It was like a breath of fresh air in my life. I talked with my wife and we decided together that if we have a chance to start to travel together, earn money in other countries, it is a great opportunity that we need to pursue. So, our first model trip was Bangkok. We moved there together for a couple months with our son, but after a while, we realized that my wife is pregnant again, so it was the reason, why we started to change our travels plans…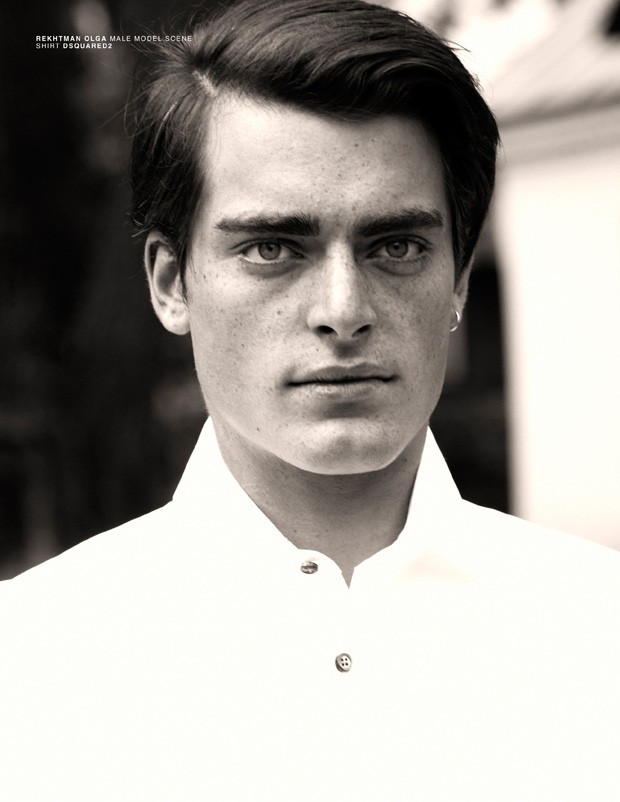 If you weren't a model what would you be?
If u want me to dream – for sure I wanted to be a doctor. No, if I'm dreaming an astronaut sounds much better.
Your personal passion or hidden talents?
If we are going deep – guess passion for me is good music. Hidden talents? don't really know, I think u can see it from the other side better than me.
Ten years from now (you will be…)?
I will be a 35 yers old Fedy.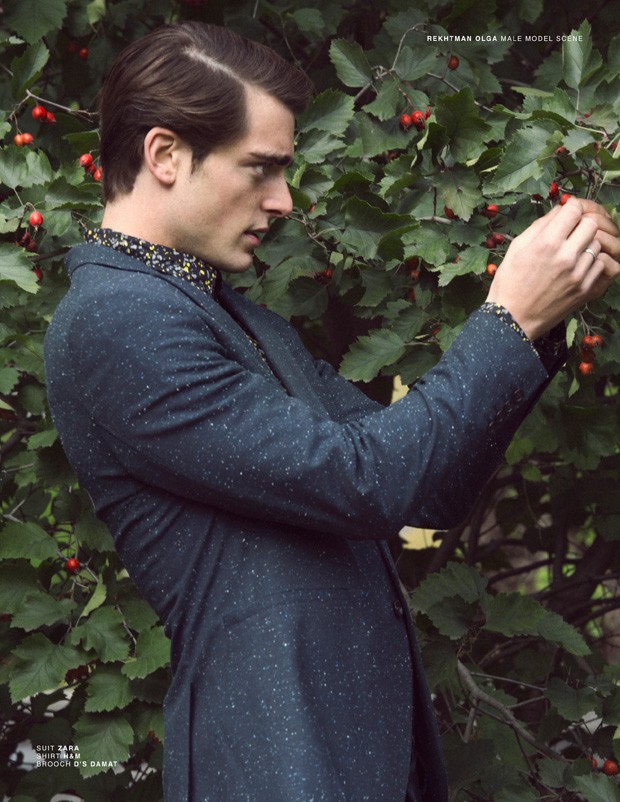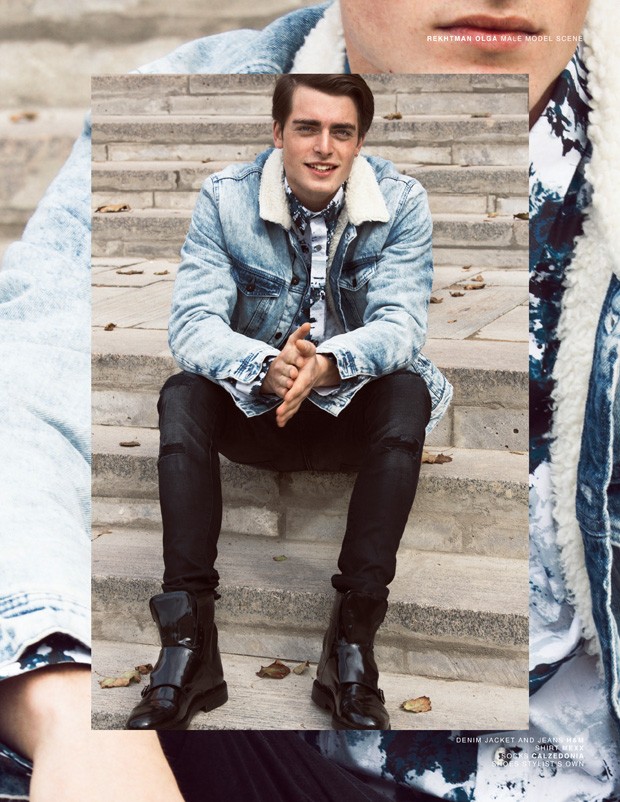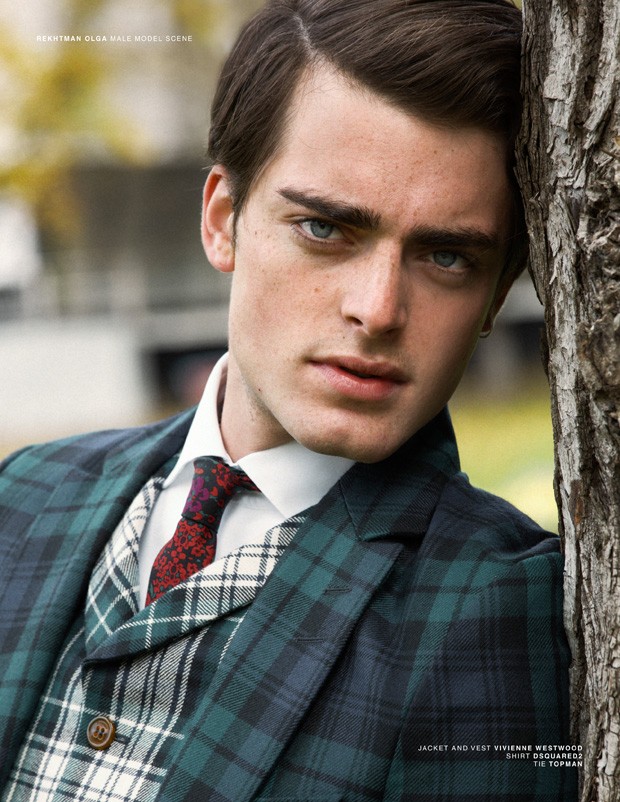 Who's your favorite Supermodel?
I cannot give an answer to this question, 'cause I don't really know these guys personally. For sure – everyone from them has to have a great personality, so that's why they are on top right now. To answer this question I would need to know them better  but I don't really…
I look on a model from the other side, from inside, because for me – these guys – it is not just a pictures or mannequins, idols or something. If they are on top then sure it is about huge energy and potential that these guys have. Sometime it is just about luck, but not for everyone. All of these guys are really cool and I respect them. No judging ,no jealousy, just respect and happy about all of these guys. But there are no any Idols for me.
Instant gratification?
When my kids will point finger in my direction with the words – 'this is MY FATHER, coolest father in the world.', and they will have a big reason to say it.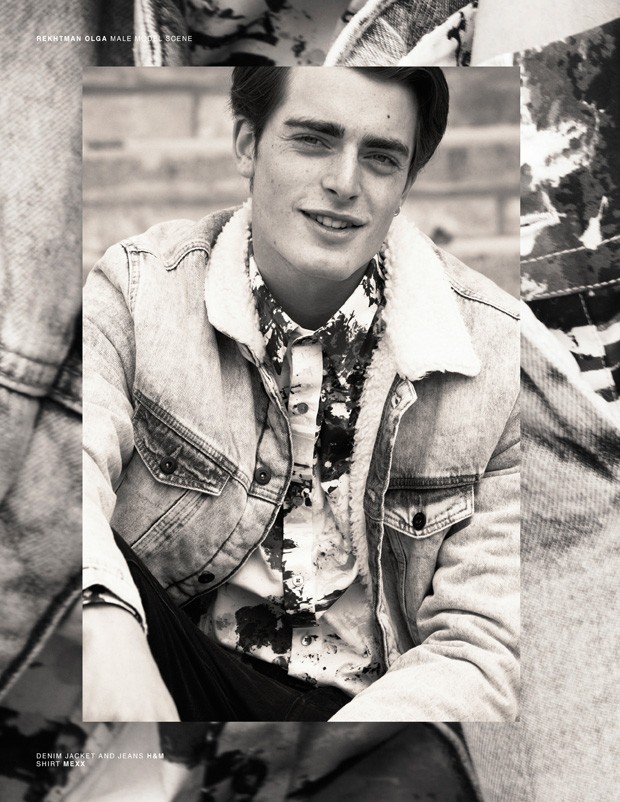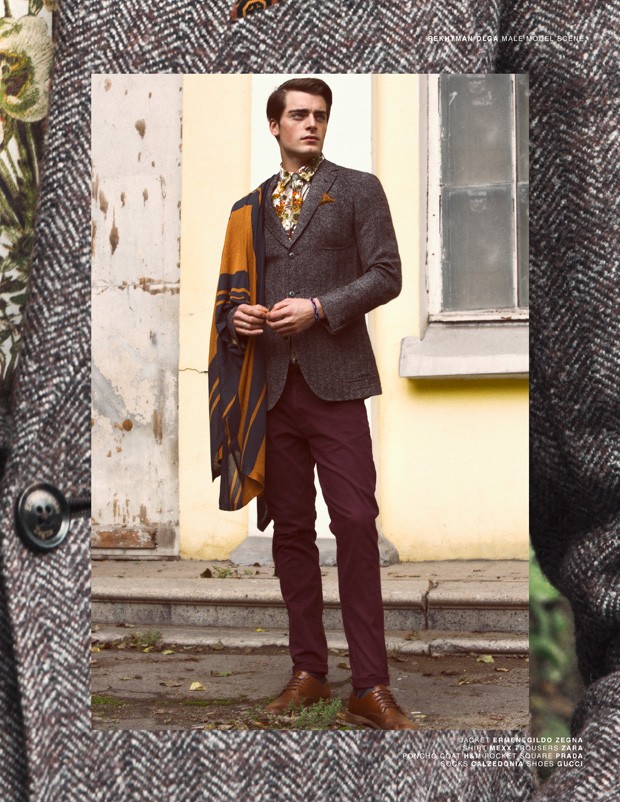 Favorite movie?
More than a few, so going back to my childhood – "Dances With Wolves" and "Dead Poets Society" for sure.
Your Dream modeling Job?
Ulala…. I would be happy to be a part of some huge art/fashion project with a greatest team in this world. Then I will say for myself after it – 'thats it Fedy, THATS IT'.
Something 'Timeless'?
Family for sure!
You work in Europe, North America and Asia, which of the continents do you prefer?
All these continents are so different. European or American mentality are closer to my, but at the same time – i love Asia – I can feel myself there as an alien. When time goes by and I am adapted to Asia – Europe or American way of living starts to be for me a bit alien. That's the thing that I love most of all in a modeling – it is fast adaptation. Its really cool, you started to look into it from a really different point of view, and that gives you a huuuuge experience for the rest of your life.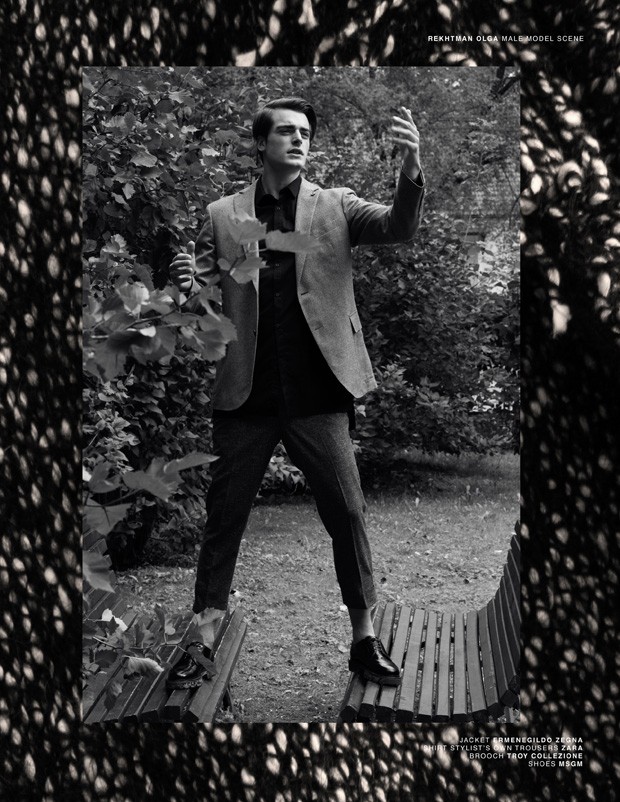 Runway or Editorial?
Hard to chose!
Best advice you could give to a fresh face?
Love what u do, don't think to much about anything, also respect the people you are working with. Don't be focused only on yourself.
A famous person you would like to meet and why?
Dalai Lama.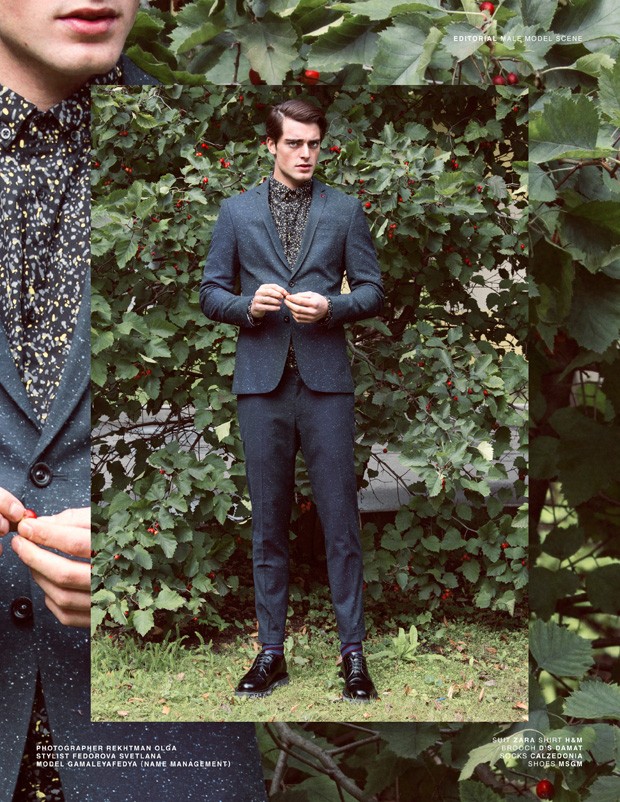 What's your beauty secret or essential grooming routine?
To Love myself. To respect myself. To eat healthy. To do sports, and most of all to keep healthy mind.
A quote that sums you up:
So, it will be a Dalai lama quote for sure –
If you have fear of some pain or suffering, you should examine whether there is anything you can do about it. If you can, there is no need to worry about it; if you cannot do anything, then there is also no need to worry.
Fedy is internationally represented by MP agency in Paris, INDEPENDENT Model Management in Milano, Modelwerk in Germany, ONE Models in NYC, while in Denmark and Stockholm he's with Elite Models.
For more of Olga's photography visit her official web page.