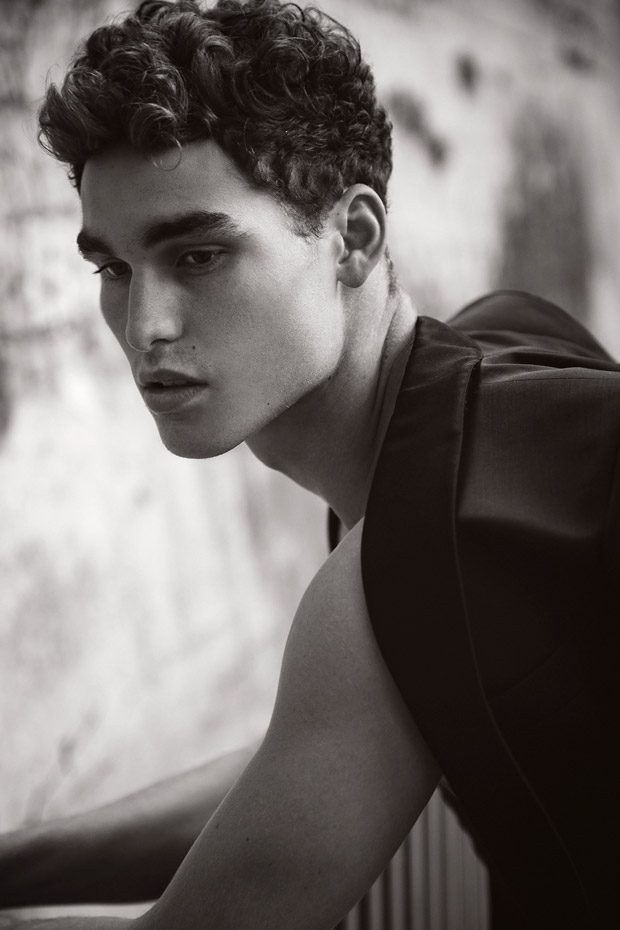 As good as facial hair can look, there's nothing sleeker than a clean shaven face. Unfortunately, the very thing we do to try and get this look can sometimes backfire. Frequent shaving has a tendency to dry out the skin, leaving its surface stripped of moisture and marked by flaky, red irritation.
No one relishes the idea of the post-shave dry skin tightness. Instead, most of us have been trying to find various ways to ensure that we not only get a clean shave but one that also leaves our skin feeling moisturized and smooth afterward. However, with so much information and products out there, it can be hard to find the right regimen. As individuals, what might work for one person won't necessarily work for another. The trick is to find the right shaving routine for your unique skin type.
The following are a few things to consider when experimenting with your shaving/skincare practices.
Preparing Skin Before a Shave
Ideally, your shaving routine should begin before you even pick up your razor – this goes doubly if you struggle with dry skin. If, for example, you have areas that are severely dry, you should first try applying a layer of moisturizer or even petroleum jelly to those spots. If an area is particularly dry and uncomfortable, you may need to re-apply moisturizer a couple times throughout the week, especially over the winter months when the air is typically at its driest.
Another thing to consider when experiencing severe dry skin — assuming you have the time and ability to do so, of course — is to try and allow for some recovery time between shaves. Give your skin a break and postpone your next shave. This gives it some time to heal so you're next shave will be on a smoother surface, reducing any potential discomfort.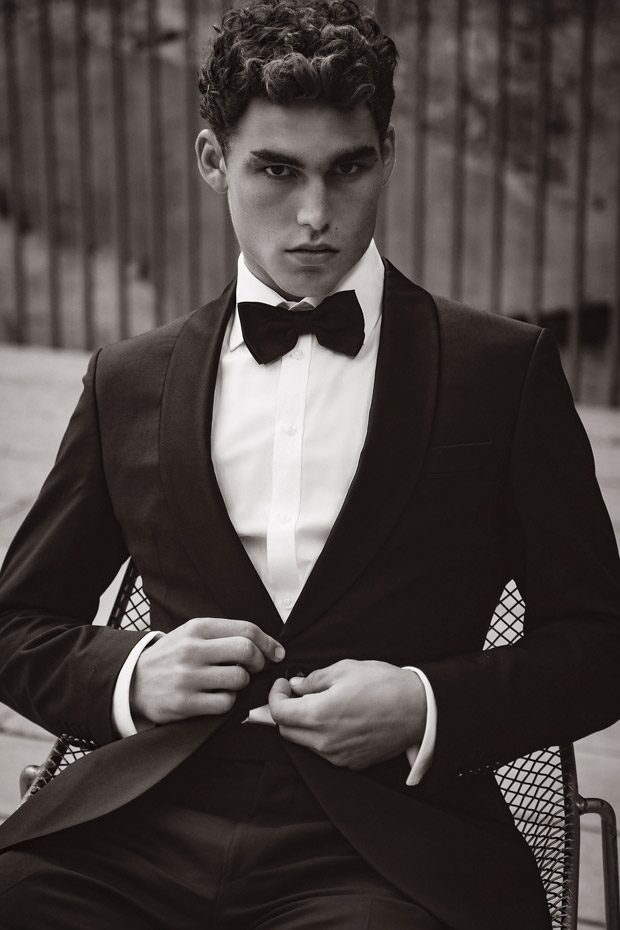 While it may not always be possible for you to extend time between shaves, you do need to make sure that you're exfoliating your skin regularly. This will help you to have a better shave. Yes, the term "exfoliate" may seem intimidating, but all it really means is to gently wash away the dirt and build-up that's collected on the skin, nothing more than that.
To ensure a softer scrub, just use a baby washcloth to wet your face and use circular movements to gently rub the skin. You should exfoliate a few times a week at a minimum and ideally before every shave. Not only will this protect your skin from shaving irritation and prepare your skin to better retain moisture but it also helps with cell regeneration and the production of collagen, two things which only lead to a younger, healthier-looking you. So either shower or exfoliate before every shave.
Finding the Right Product
When exfoliating you of course need the right soap. So instead of using something containing alcohol or harsh detergents, which actually strip the skin of the oils it produces naturally, try one with an oil base. Look for soaps or mild cleansers that are fragrance-free, not sudsy, foamy, or comprised of sodium lauryl sulfate. Instead, look for products that contain ceramides, almond oil, coconut oil, or shea butter because these fatty oil-based products better retain moisture.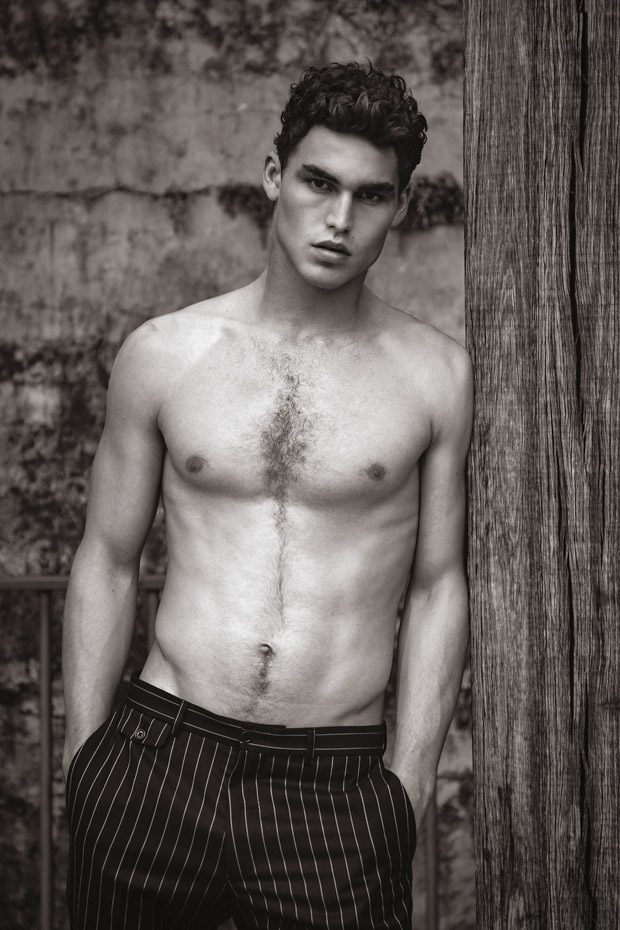 You also need to replace your blades regularly. A dull blade will only exacerbate dry skin and cause more nicks, cuts, and razor burn. You may also want to consider a styptic pencil to aid in the healing process of cuts. Styptic pencils can be found at any drugstore and simply help stop bleeding and heal cuts a little quicker, just another thing you can do to better take care of your skin.
Allow Time for the Process
Don't rush your shave; this only leads to worsen dry skin and surface irritation. Do what we mentioned earlier: either shower or exfoliate before you shave. Additionally, if you have severely dry skin, use warm instead of hot water, as hot water is yet one more thing that can further dry out the skin.
Next, rub shaving oil on your face and neck to ensure your hairs are lifted and better able to retain moisture. To help with lubrication, use a shaving cream (one that gels) over the same areas. Then, when shaving, make sure you don't go against the grain. You want to follow the direction of hair growth, moving in short strokes and rinsing your razor often. Save your toughest areas for last and don't be shy about reapplying shaving cream as needed.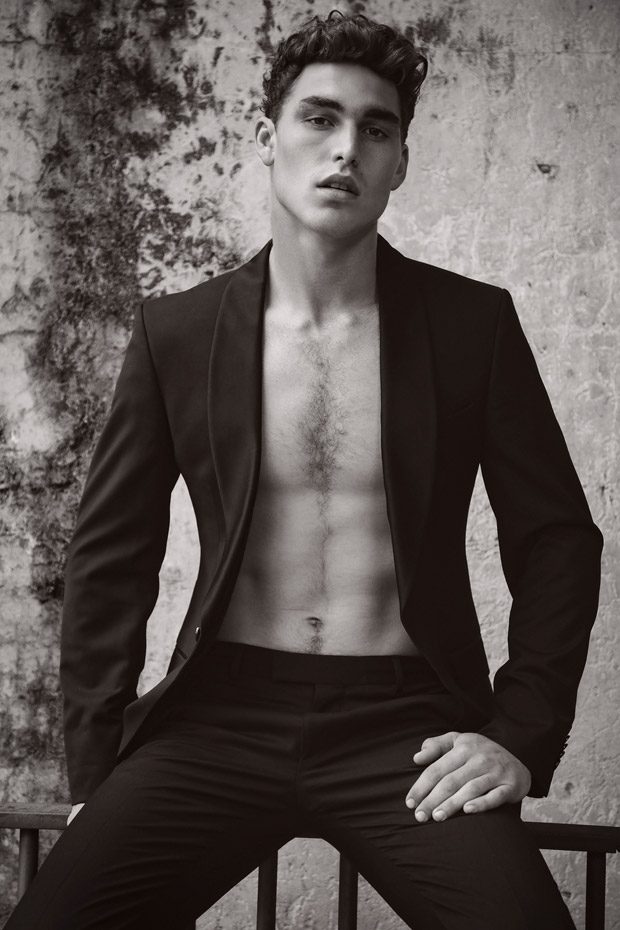 Once you've completed your shave, use cool water to splash your face and a soft towel to pat (not rub) your face and neck. You want to leave some wetness on your face (to better retain moisture) before finally applying an aloe-containing aftershave. Finally, make sure to moisturize daily, even on the days you don't shave.
Utilizing a caring skin regimen will ensure that your skin will never be dried out from shaving again.
All images featuring Brayden Templeton by Pat Supsiri photographed exclusively for MMSCENE Portraits – discover the full shoot.