Dolce & Gabbana once again captivated the fashion world with their Spring Summer 2024 menswear collection, "Stile," which was unveiled during Milano Fashion Week. Designed by the iconic duo, Domenico Dolce and Stefano Gabbana, the collection showcased a remarkable fusion of respect for identity and the brand's rich imagery that has been meticulously crafted over time.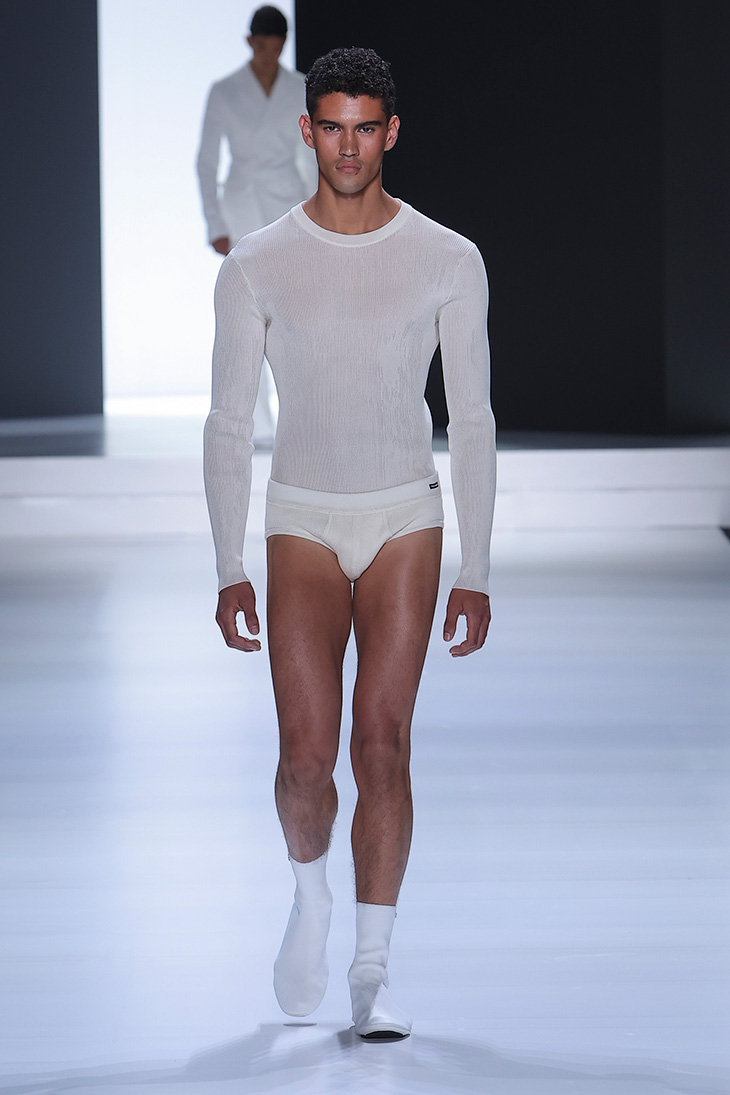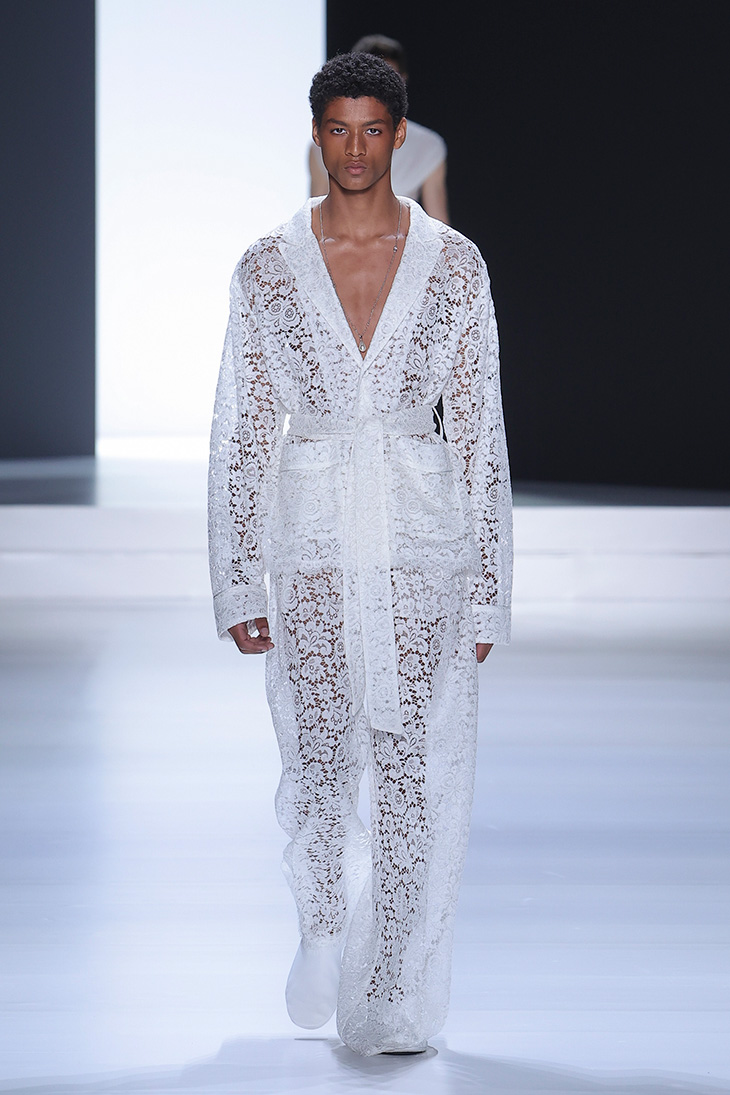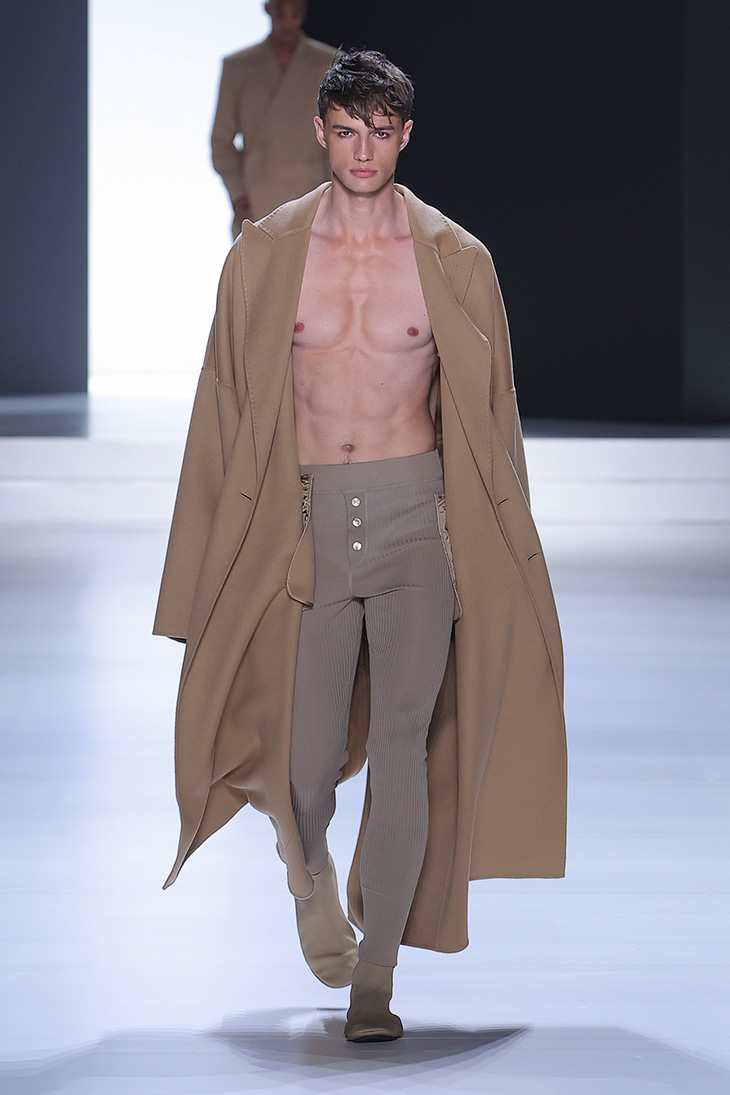 At the heart of this collection lies the art of tailoring, exemplifying the brand's evolution of iconic pieces. The tank-top, coppola, rosary, jacket, and the essence of Sicily were reimagined and skilfully incorporated into each look. There was a sense of nostalgia and reverence as some garments were carefully chosen from the archives, bearing labels that indicated the year of their initial presentation.
The craftsmanship and attention to detail were evident throughout the collection. The use of draperies in select T-shirts, resembling the structural elements of statues, added a sculptural dimension to the garments. Sculpted flowers adorned other pieces, bringing a touch of softness and femininity. Thick, high-quality fabrics and Piacenza wool were employed to sculpt the lines of the garments, ensuring a luxurious and tailored fit. Double cashmere and silk crepe were used in the creation of overcoats, while embroidered silk organza and 3D-effect embossed jersey added texture and visual interest. Chantilly lace and double duchesse suits exuded elegance and sophistication. The collection presented a range of suit styles, both single and double-breasted, catering to various preferences.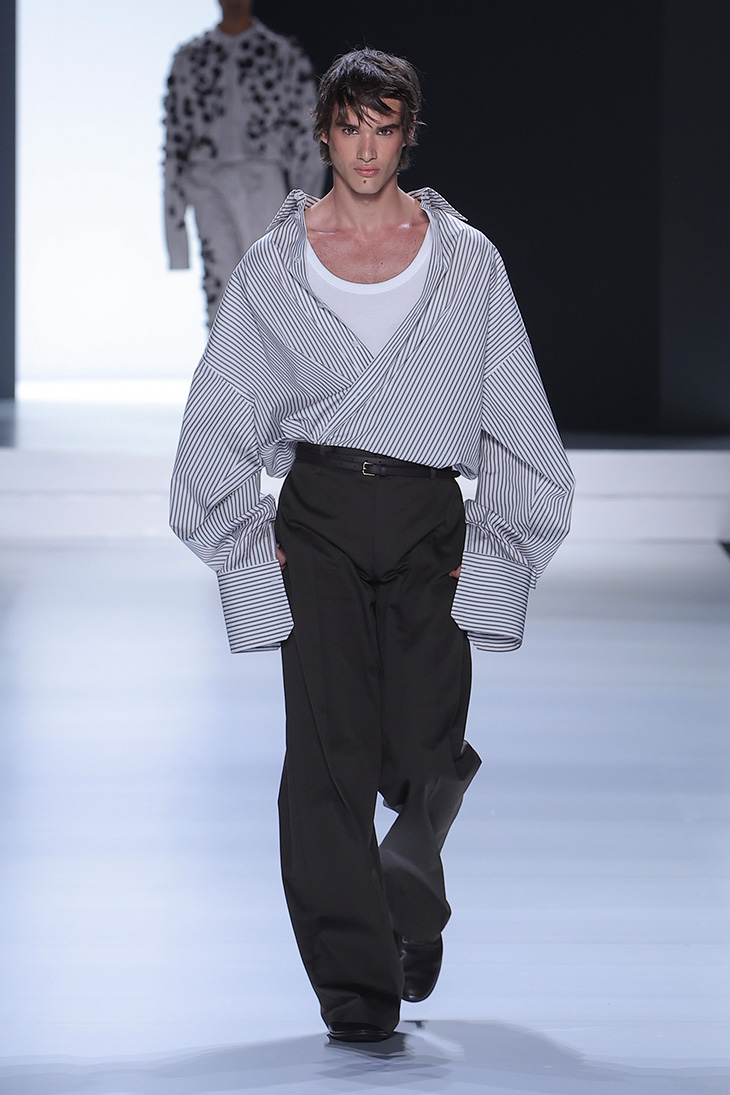 The colour palette remained predominantly solid, with the exception of a playful polka dot print. Pure milk white, sand beige, pearl, stone grey, camel, chocolate brown, and Sicilian black dominated the runway, offering a refined and versatile selection for the modern man's wardrobe. The chosen colours beautifully complemented the collection's theme, evoking a sense of timeless sophistication.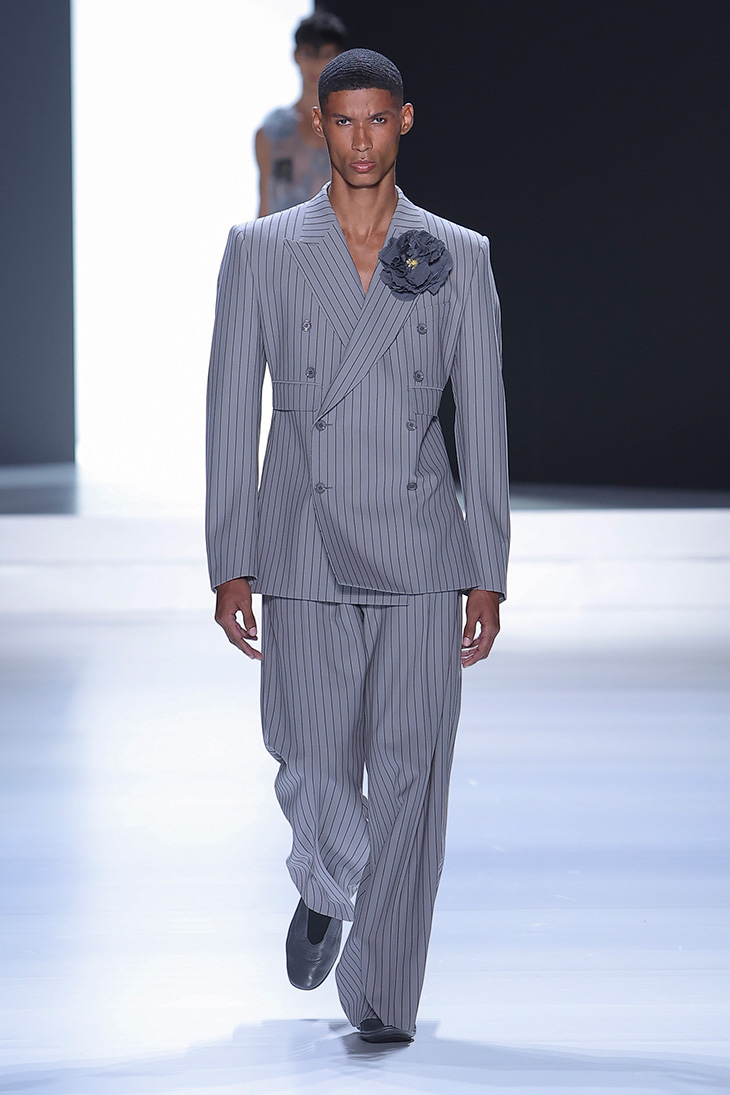 In terms of accessories, Dolce & Gabbana once again showcased their expertise. Driving shoes, suede and leather moccasins, sock shoes, and the DG Logo bag in leather served as the perfect accompaniments to the outfits, adding an extra layer of luxury and style.
Milano Fashion Week saw an impressive line-up of front row guests who attended the presentation, further emphasizing the brand's influence and global appeal. Celebrities such as Machine Gun Kelly, DoYoung, Canelo Alvarez, Blanco, Luke Hemmings, Lucien Laviscount, Michele Morrone, Jorge Lopez, Patty Mills, Paolo Banchero, Zack Lugo, and Emma Brooks were among those in attendance, underscoring Dolce & Gabbana's ability to attract a diverse range of admirers.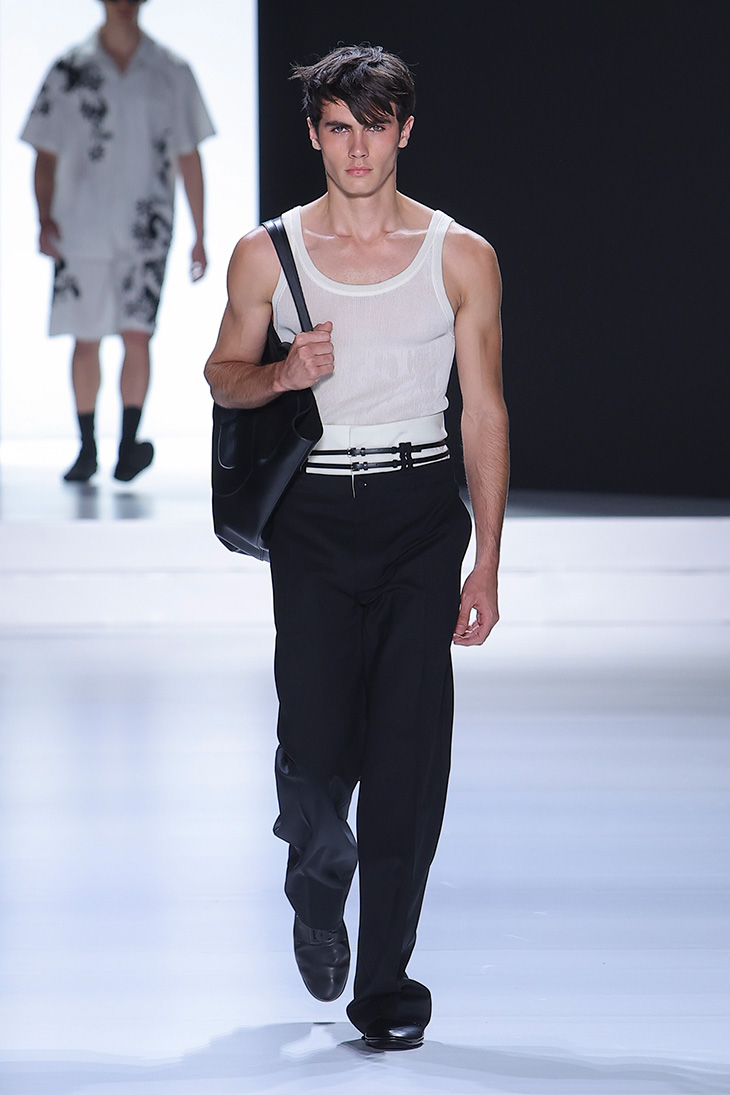 Overall, the Dolce & Gabbana Spring Summer 2024 menswear collection, "Stile," exemplified the brand's commitment to tradition while embracing innovation. With meticulous tailoring, exquisite fabrics, and a sophisticated color palette, the collection offered a refreshing take on iconic pieces, resulting in a cohesive and captivating presentation.
Once again, Dolce & Gabbana proved why they remain at the forefront of Italian luxury fashion. Discover the complete collection in our gallery: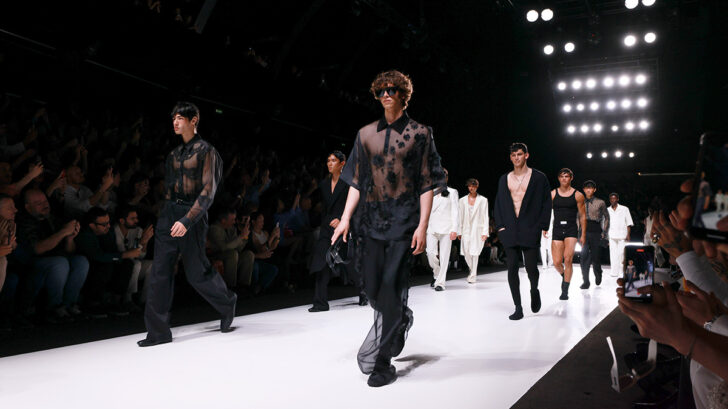 Models walking the show – Abas Abdirazaq, Adamu Bulus, Ahmed Richards, Akbar Shamji, Aleksandr Gudrins, Alex Marku, Alex Schlab, Alexis Chaparro, Alpha Dia, Alton Mason, Amaury Valero, Barham Mbow, Bilal Nouioura, Bodhi Heeck, Brando Erba, Brian Whitby, Bruno Krahl, Byeong Jik Oh, Calvin van Capelleveen, Daiki Koga, Danilo Markovic, Dave Chow, Diogo Gomes, Duncan Yair, Edmilson Tavares, Eduards Kraule, Fabio Silva, Fernando Lindez, Finley Graham, Godwin Okereuku, Gonzalo Allgayer, Habib Masovic, Hedi Ben Tekaya, Hong Seong Jun, Hoya Lee, Hyun Jun Kim, Isaiah Angelico Delgado, Jeranimo van Russel, Jhon Oliveira, Jon Kortajarena, Junyoung Baek, Kaplan Hani, Kit Butler, Luc Benoit, Luka Tesic, Luke Pearson, Luthando Ngema, Marcelo Zhang, Matthew Seymour, Mattia Giovannoni, Mattia Liam, Nacho Penín, Noah Luis Brown, Ondrej Mokoš, Ottawa Kwami, Rachide Embaló, Rapha Keijzer, Ryan Park, Sanggun Lee, Seungchan Lee, Silas Lutz Fabian, So Jin Ho, Woosang Kim, Xu Meen, Yeray Allgayer, Yoesry Detre, Yura Nakano