Male Model Felix Gesnouin lands his first major fragrance campaign contract as the face of ROBERTO CAVALLI UOMO Fragrance. The new advertising launched today representing the next step for Designer PETER DUNDAS who with his recent take over of the helm of the famed Florentine label is already feeling at home, never the less still keeping the opulent legacy of Mr. Cavalli.
The new Cavalli man seen through Peter Dundas's eyes is a modern dandy. Blessed with an instinctive sense of style and elegance, he effortlessly blends sophistication and casualness. Unbound and free, he remains true to himself in every circumstance and never needs to pretend. Confident without arrogance, naturally seductive, he radiates a form of charisma that leaves a deep imprint in the hearts and minds of the people around him. For him, life is like music and he is perfectly in tune with its inner rhythm and melody. – from Roberto Cavalli
RELATED: ROBERTO CAVALLI SPRING SUMMER 2017 COLLECTION
The scent cultivates oriental woody fragrance with a mix of precious ingredients that shape an impeccable harmony between timeless Florentine sophistication and label's well known rock attitude. It is shaped for a man who is confident with a seductive ease as well as sophisticated.
Find out more about the fragrance and see the exclusive video campaign after the jump: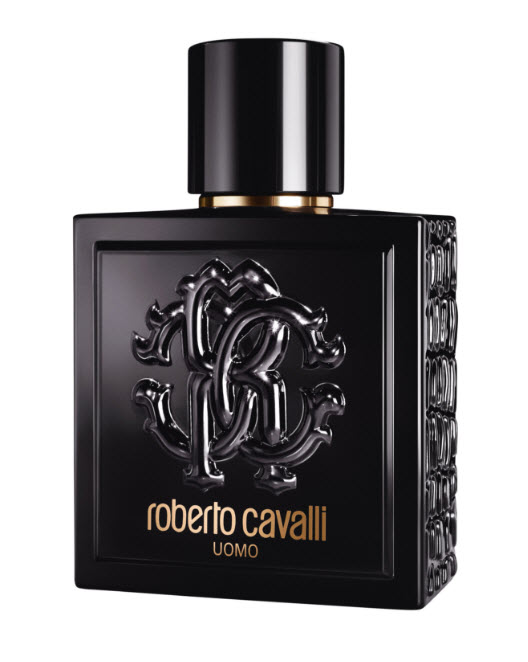 The formula opens with a strong note of black violet coming in n contrast with warm saffron. Dominated by honey with lavender essence provides depth and volume furthermore the base of cedar ends the mix. Fragrance is available in square black bottle with the Roberto Cavalli emblem and gold lettering as a 60 and 100 ml Eau de Toilette.
Roberto Cavalli Uomo's bottle is a striking manifesto of style and intent. Combining Cavalli's sense of theatricality and glamour with a rock and roll edge, the flask is made of heavy dark glass, embossed with the fashion house's famous monogram. Its square shape is a token of masculinity and confidence. – from ROBERTO CAVALLI.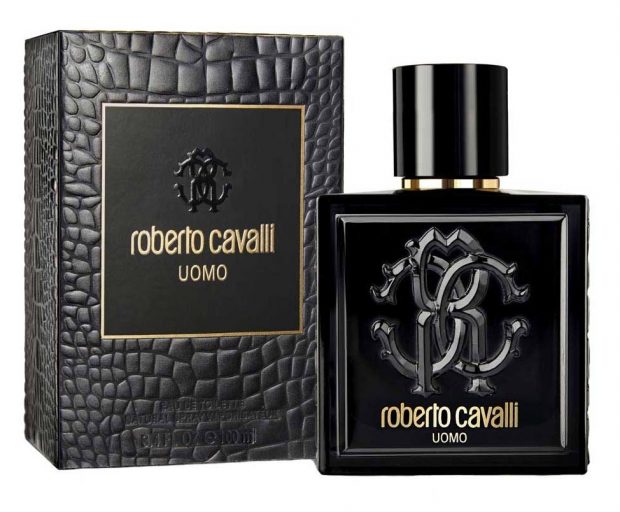 French model Felix Gesnouin fronting the new campaign is represented by SUCCESS Model Agency in Paris, while in Milan he's part of ELITE Models Milan, VIEW Management in Barcelona and VNY Models in New York. Felix is one of the most sought after runway and print models walking for the likes of Belstaff, Valentino and Fendi to name a few.