Designer Donatella Versace presented the VERSACE Pre-Fall 2022 Menswear Collection with a lookbook captured by fashion photographer Theo Sion. The collection was inspired by early 2000s style and an unapologetic attitude. The looks consist of the classic Barocco motif reinterpreted in black and white for the first time, and it also includes an updated Greca motif. The Pre-Fall 2022 collection highlighted a moving away from the streetwear and loungewear wave towards a more elevated, luxurious energy. The stars of the Pre-Fall 2022 look book are models Habib Masovic and Cheikh Dia.
"Whoever said that it cannot be black AND white? I see creativity as an opportunity and a way of looking at things you have known all of your life in a different way, from another perspective and transform them into something new that, like a scent reminds you of emotions past, but are now connected to something completely rooted in the present moment," – shares Donatella Versace
"Fitted suits or loose silhouettes: men at Versace do not like the middle ground. The iconic flourish of the acanthus leaves takes center stage throughout the men's part of the collection and can be seen in a black and white version as well as with a new silver, metallic coating that shines like an armor," – notes the house talking about Versace Menswear pre-fall 2022 collection.
See all Versace Menswear looks from the PreFall 2022 collection in our gallery: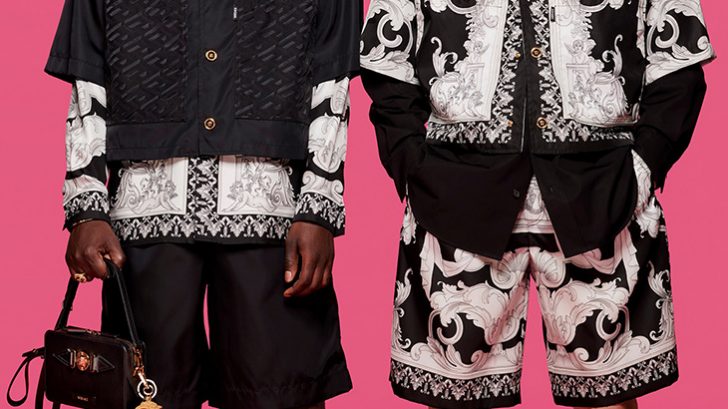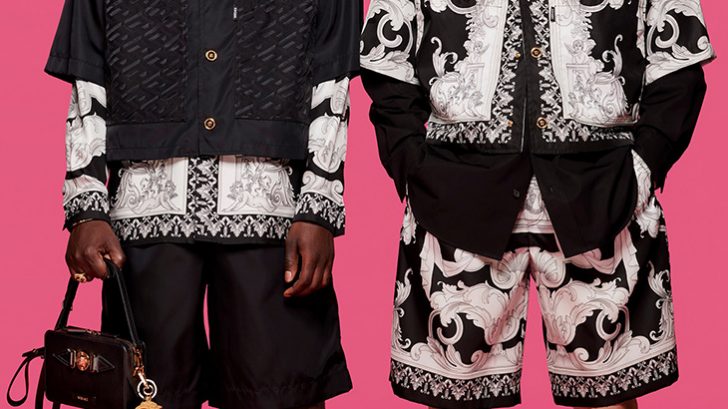 Versace Womenswear pre-fall 2022 collection is now live on on DSCENE Runway pages.