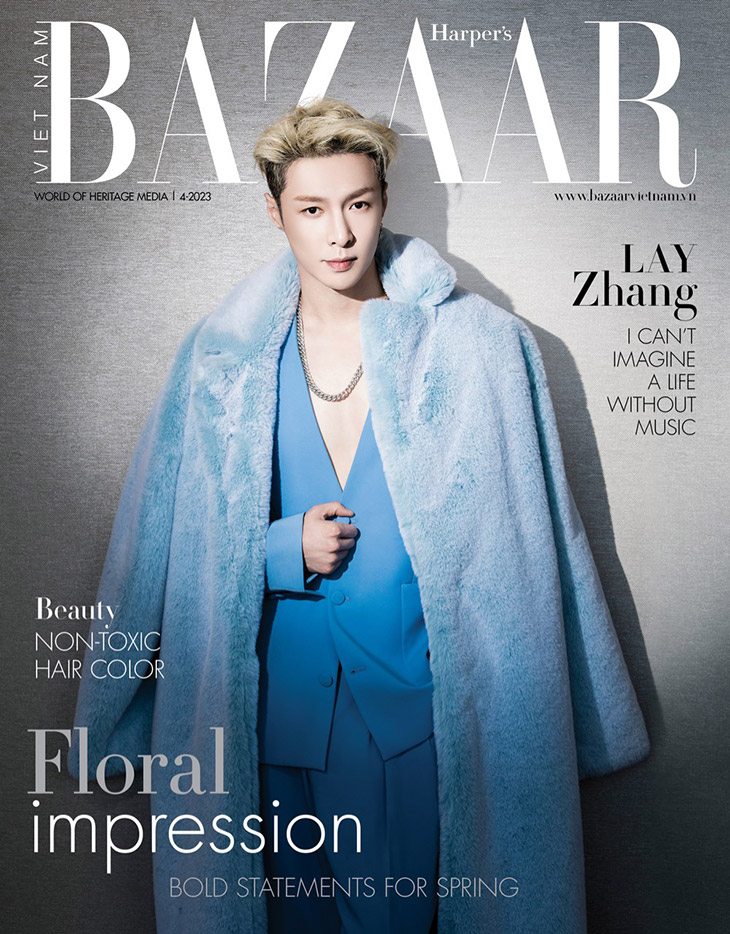 Chinese rapper, singer, songwriter, dancer, actor, and businessman Lay Zhang takes the cover story of Harper's Bazaar Vietnam Magazine's April 2023 edition lensed by fashion photographer Reinhardt Kenneth. In charge of styling was Michelle Wu, with creative direction from Yuki Bomb + Michelle Wu, and production by CM Agency. Beauty is work of hair stylist Son Hochan using Splat Hair Color, and makeup artist Choi Jisun.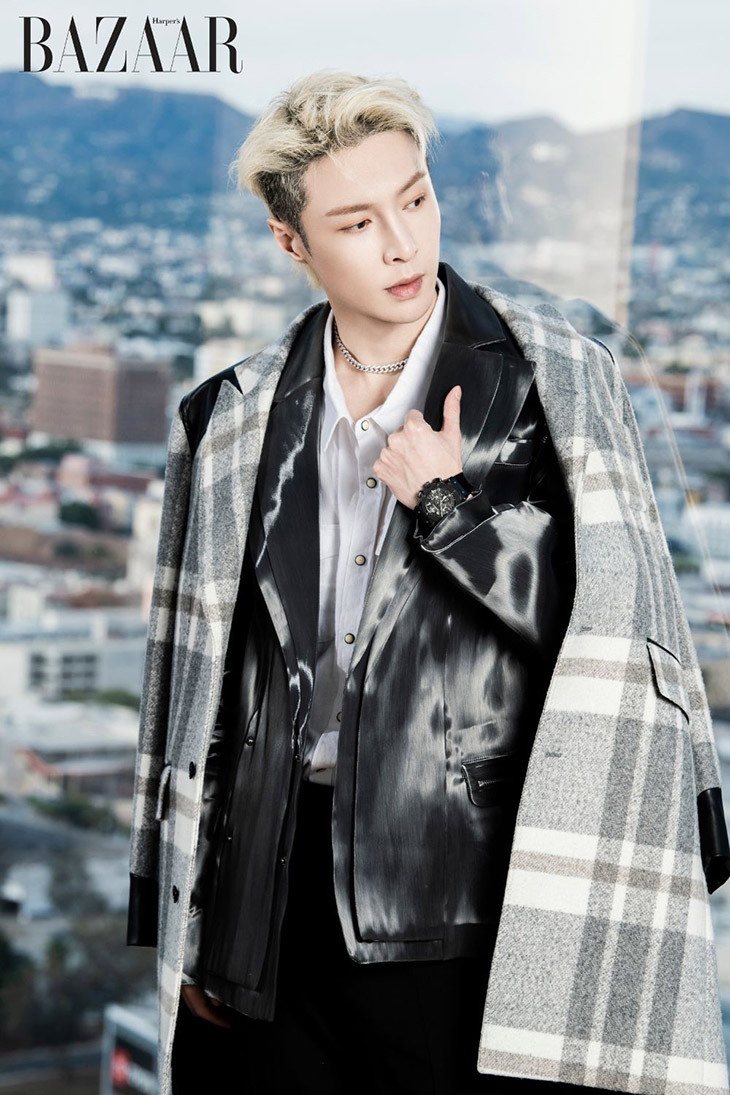 When you are in a group, you can rely on others to help and support you. I have been trying to figure out how I can do this as one person. It is tiring doing this by myself, but it is a good challenge. I have been able to grow more because as a solo artist, I need to take on more responsibility. It is important to challenge yourself and not be afraid of growth, even if it is difficult at first. It's the only way to become a better person and an artist. If it is not challenging, why do it? Getting love and support from my fans as I change and try new concepts as an artist has also helped me to continue going on.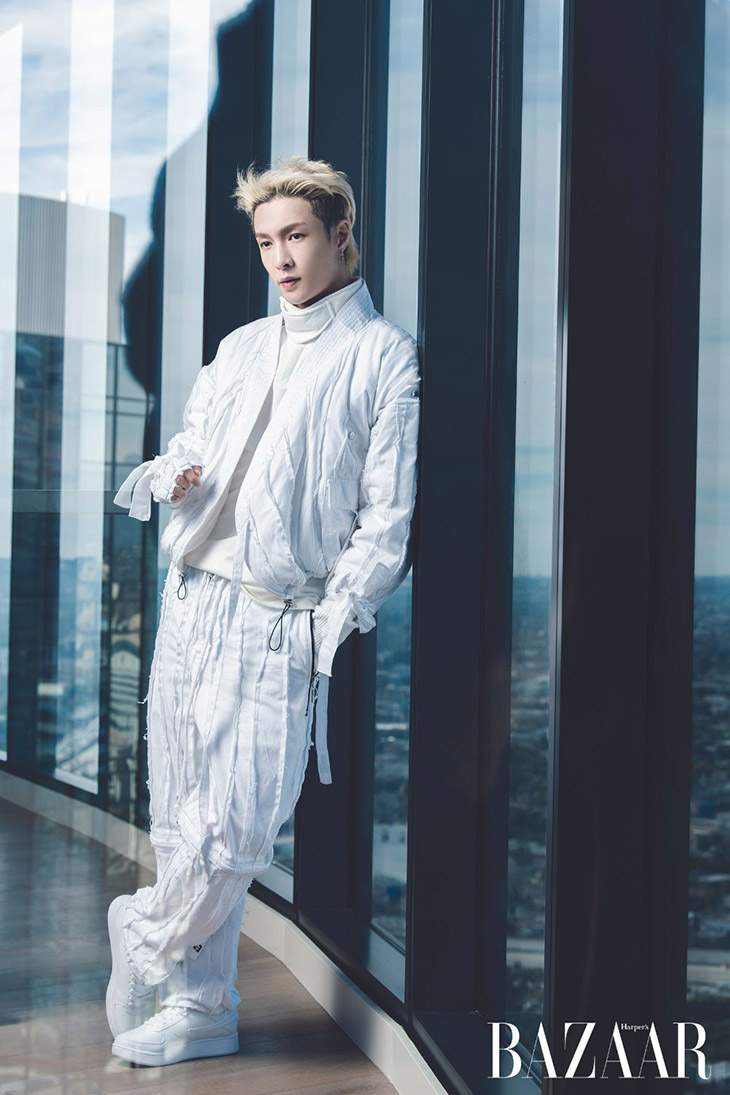 I think I will always be a musician first. For me, it is hard to beat the feeling after recording a dope track. When you hear your song for the first time in the studio, I can't help but jump up and down in excitement. Then you start putting the dance and choreography together and it gets to be really fun.Seeing something that starts out as some snares and kicks and become a full dance move with an MV is priceless. It gets even better when you can perform a song you made on stage with all your lovely fans supporting you. I can't imagine a life without music, and it really crosses languages and borders. Music is for everyone.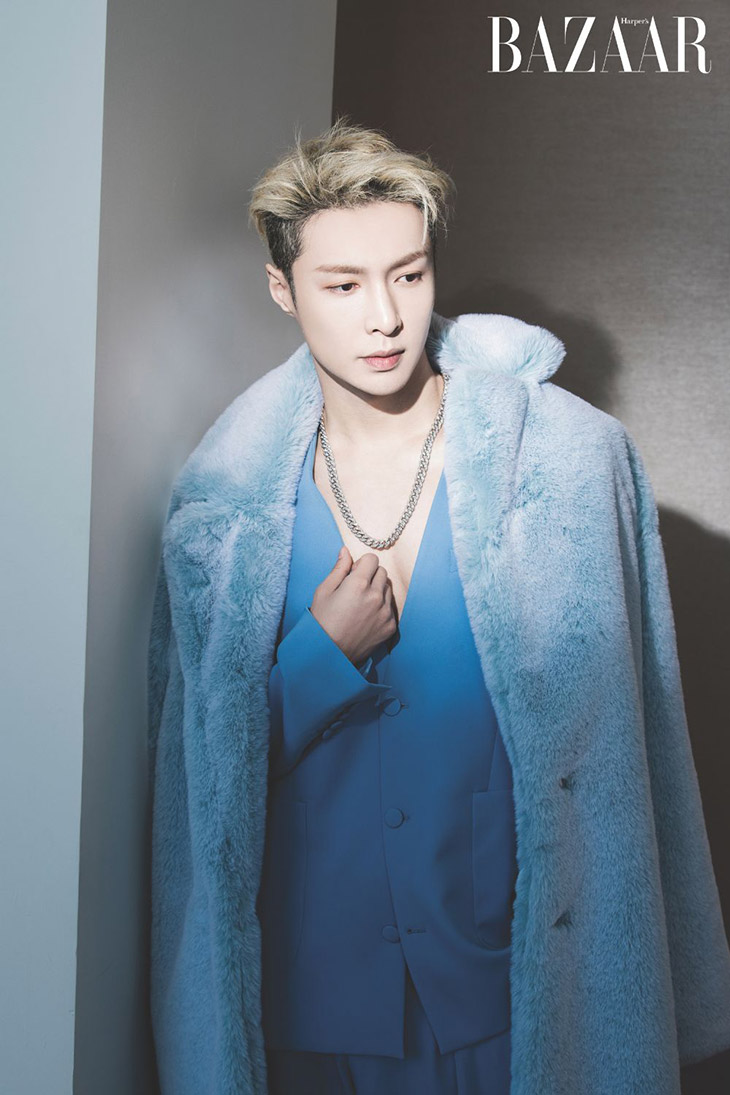 The future seems to be bright. I'm really excited to branch out and try new music and new concepts. I feel more and more clear about where I'm going. While I might be getting older, I feel my mind getting younger and fresher. As long as I can continue to work and perform, many things are possible. – Lay Zhang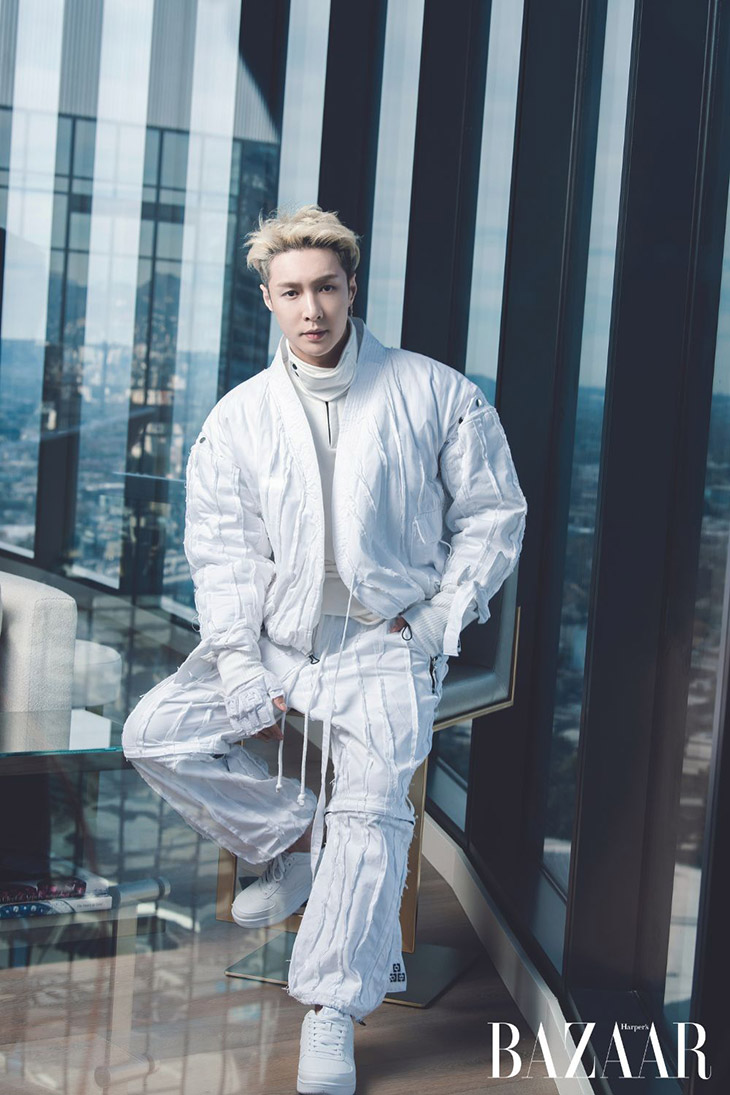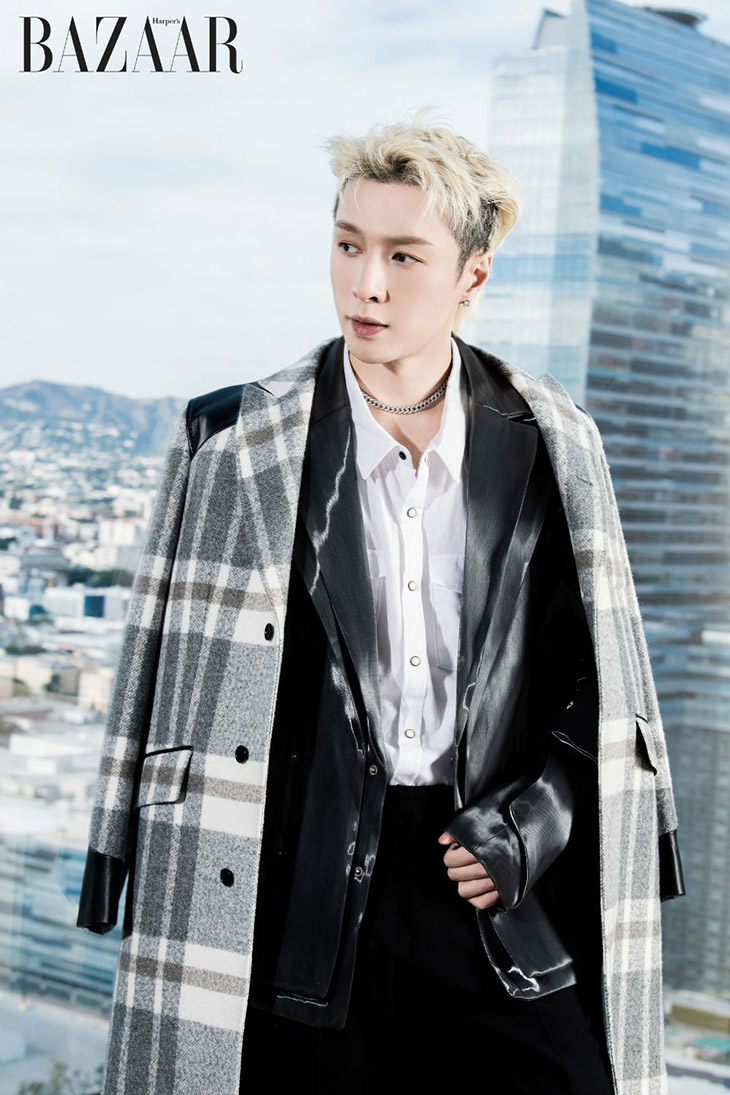 Photography © Reinhardt Kenneth for Harper's Bazaar Vietnam, read more at bazaarvietnam.vn