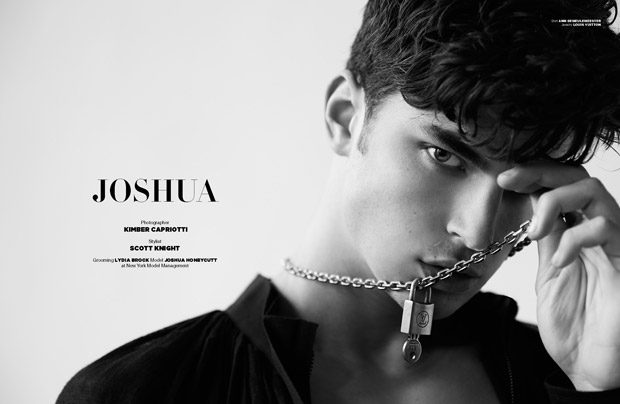 For MMSCENE Magazine's November 2018 edition our editor ANA MARKOVIC meets up with the promising JOSHUA HONEYCUTT for an exclusive interview to talk about beginnings, free time and dream jobs.
Discover more of the shoot + our exclusive interview with Joshua below: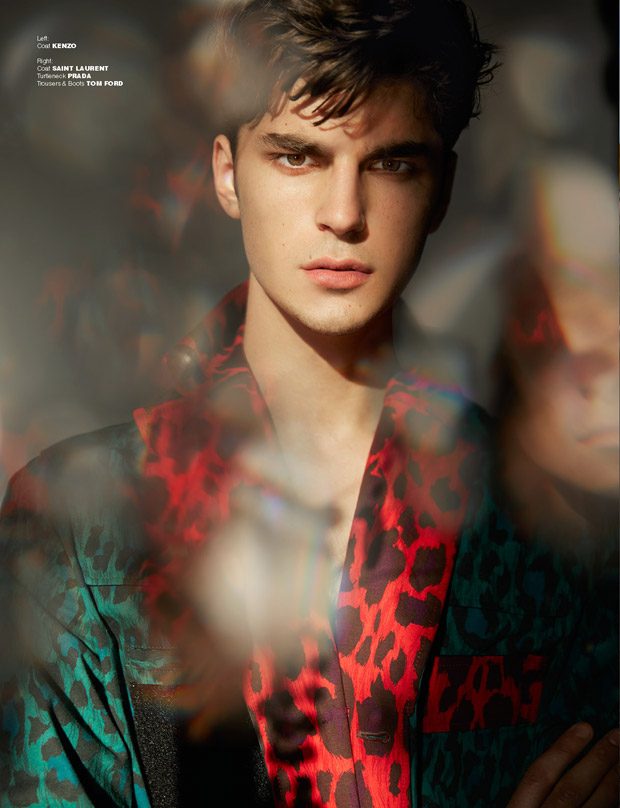 Who is Joshua Honeycutt?
I'm 19 years old, 6'3", from Tennessee and I have 8 siblings. My parents raised me to be a southern gentleman and to always be respectful and grateful. I thrive off adventure and I'm a thrill seeker. Got my black belt in Taekwondo when I was 16 years old and I'm also an Eagle Scout. I love to read or listen to audio books.
How were you discovered?
When I 17 years old I went to an Apple store in my hometown to get my phone fixed and one of the employees there came up to me. He asked me if I was interested in modeling and I said sure! He introduced me to his friend that's a model scout and manager and 2 years later I'm living in NYC .
Which cities do you spend the most time in?
When I'm not living in New York for work, I spend most my time at home in Tennessee.
What have you learned from the modeling industry?
Meeting so many cool people from all around the world. I've made some great friends too. The industry has also taught me to have patience. It's definitely a different life and schedule from the small town life I come from.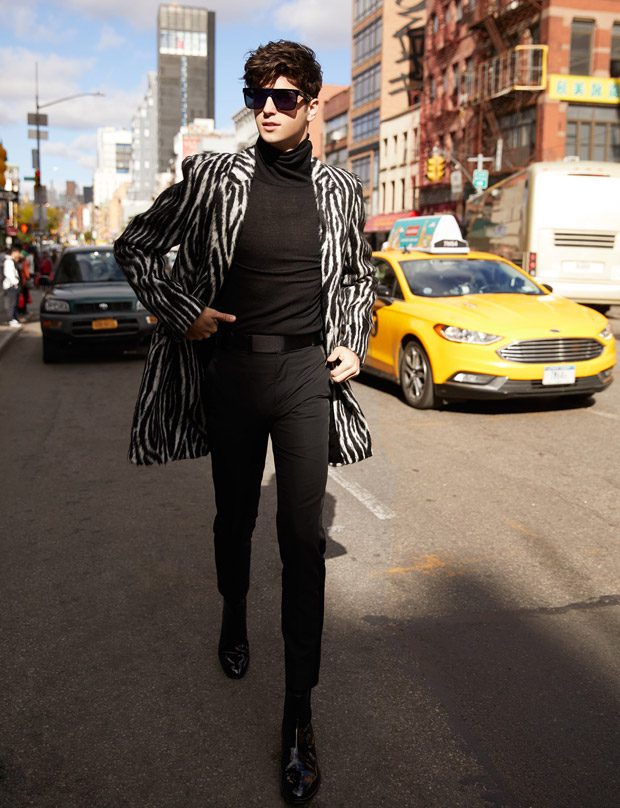 Did becoming a model change your life in any way?
Oh yes definitely. I never ever imagined I'd live in New York City and learn the subway system! It's still crazy to me! Also experiencing so much culture has been really cool.
What advice would you give to models now on the start of their career?
You have to want it and be open to big and quick changes in your life. Expect to grow up fast, be responsible, learn how to be patient and stay focused. Also remember it's a business not a lifestyle. Most importantly, have a great relationship with you agent. Show up to castings and jobs on time, be professional and outgoing. You have to show your personality. My agent and manager said make yourself memorable and it's true!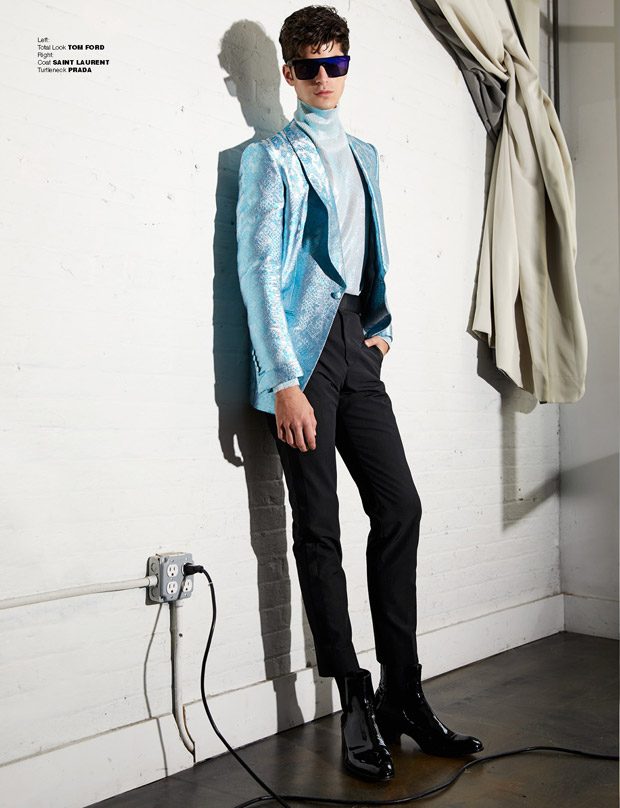 If there's one thing you could change in the modeling industry, what would it be?
I'm new at modeling and so far I haven't experienced anything yet that I would change. Maybe my answer might be different in a few months ha ha.
Your Dream modeling job?
To do a campaign or walk for Calvin Klein, Gucci, Saint Laurent, Louis Vuitton or Dior.
What are you up to these days besides modeling?
I do tree work. I've done that since I was 16 yrs old. I also like to be super active. I like to climb, motorcross, 4 wheeling and I'm ready for snowboarding season! Pretty much anything that's risky, sign me up! I went cage diving with sharks in South Africa with my grandma. That was amazing!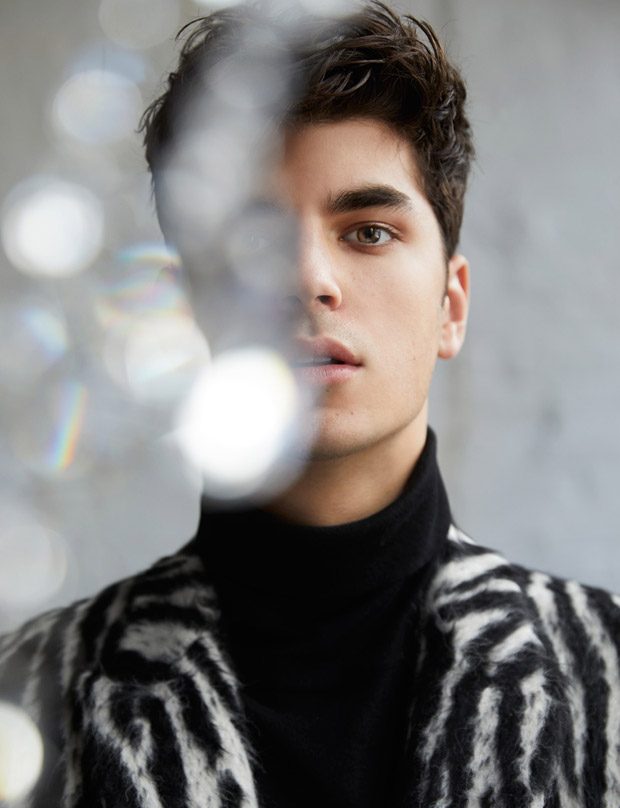 What's your beauty secret or essential grooming routine?
Well, it's pretty low maintenance. I grew up eating really healthy because my mom is a nutritionist and fitness trainer. I guess that counts because I'm told it's good for skin and hair.
What's on your current playlist?
I like all types of music. Rap, country and even classical depending on my mood.
If you weren't a model what would you be?
I'd become a certified arborist and work towards owning my own company someday. I'd also like to travel more. Always wanted to go to Spain.
Keep up with Joshua on Instagram @joshuahhoneycutt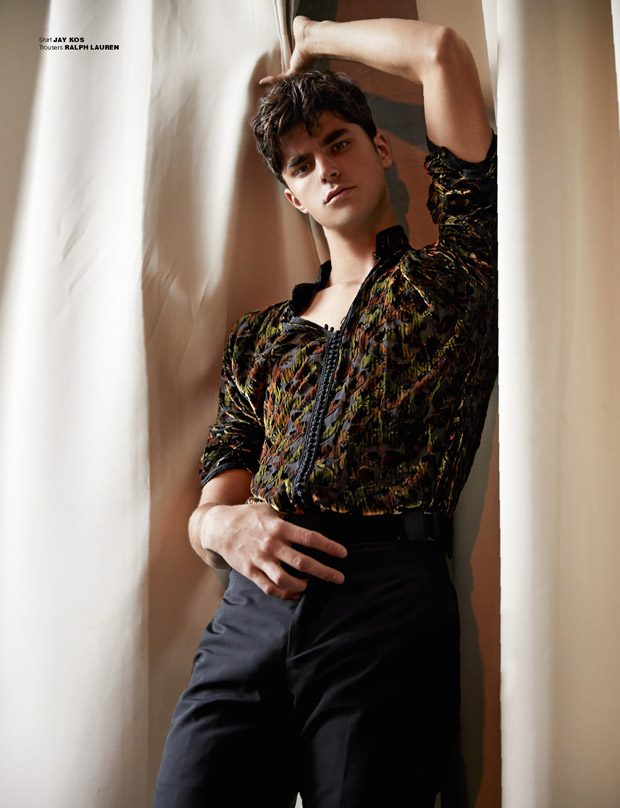 Photographer: Kimber Capriotti – www.kimbercapriotti.com
Stylist: Scott Knight – www.scottknight.us
Grooming: Lydia Brock
Model: JOSHUA HONEYCUTT at New York Model Management
BUY PRINT $24.90 & DIGITAL $3.90