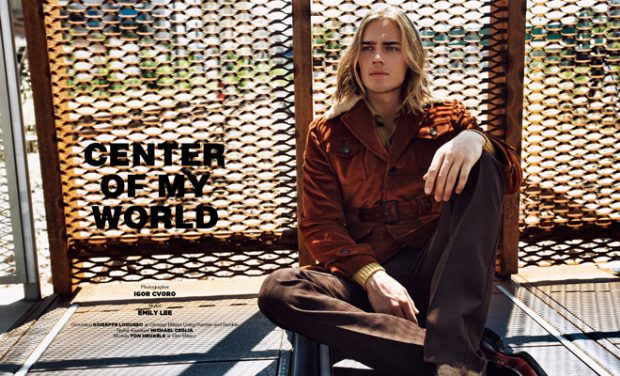 For the latest edition of MMSCENE our cover star TON HEUKELS sits down for an exclusive interview by our Deputy Editor ANA MARKOVIC. Ton who we teamed up for a shoot with in Milan during the spring summer 2018 menswear fashion week, talks about the beginning of his career, the ways industry has changed and his downtime.
OUT NOW IN PRINT & DIGITAL
Read our interview with Ton and see more of our Milan shoot: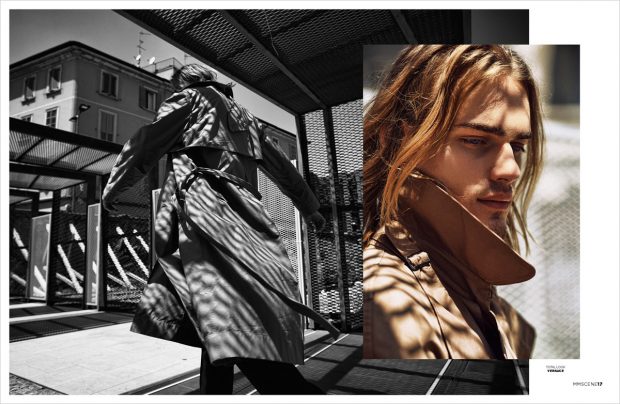 How did your modeling career start? 
I was on holidays in Milan looking for a pizzeria, when a lady started shouting at me in Italian. Then she pushed a phone in my hands with on the other side of the line one of the bookers from Elite Milano. A week later I signed with them.
So, do you remember your first modeling job?
Yes, a week after signing my contract I flew to London for my first job. I remember being too nervous to sleep!
Growing up, did you always want to be a model? If you didn't become a model what would u be?
Nah, as a guy I do not think its something you want to be when you're young. I wanted to be a firefighter or a pilot or a Jedi, I was a huge Star Wars fan when I was a kid.
You were part of an amazing cast for Balmain's FW17 campaign, how was is it having Olivier Rousteing behind the lenses?
Very relaxed! He's incredibly nice and funny! It didn't feel like work at all. Also, he knows what he wants, which is great, cause it makes shooting so much easier!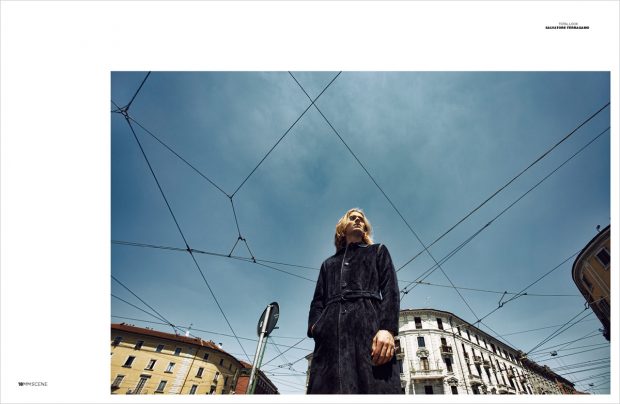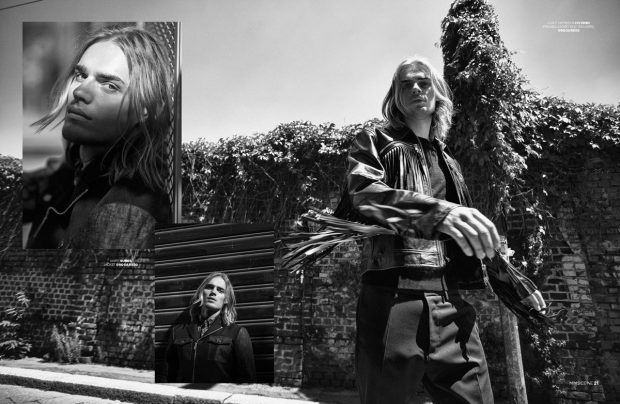 First time we had pleasure to work with you was back in 2014, for our D'SCENE Magazine. How much did you change since then? Has your perception of the fashion industry / beauty changed over time?
Yes! That was a while back! Hmmmmm, I think I started appreciating my family more. With all the traveling I don't see them as much as I'd want to, so when I am home I try to spend as much time as I can with them.
Who are some of the favorite photographers that you've worked with so far? And favorite brands/designers that you've worked for in the past?
There's too many! I think the great thing about this work is, is that a lot of the time you get to work with new people as well.
So, what project you enjoyed working on the most?
I love shooting with animals! When I just started I shot with lions, which I still think is really cool. Also, I'm a big fan of late call times and chocolate on set!
How about one that was the hardest?
The hardest? Like I said, I am a big fan of late call times. I'm terrible at getting up early, so sometimes when you're shooting on location they want to start early. It's not so much the shoot that is hard, but not being able to hit the snooze button on the alarm clock!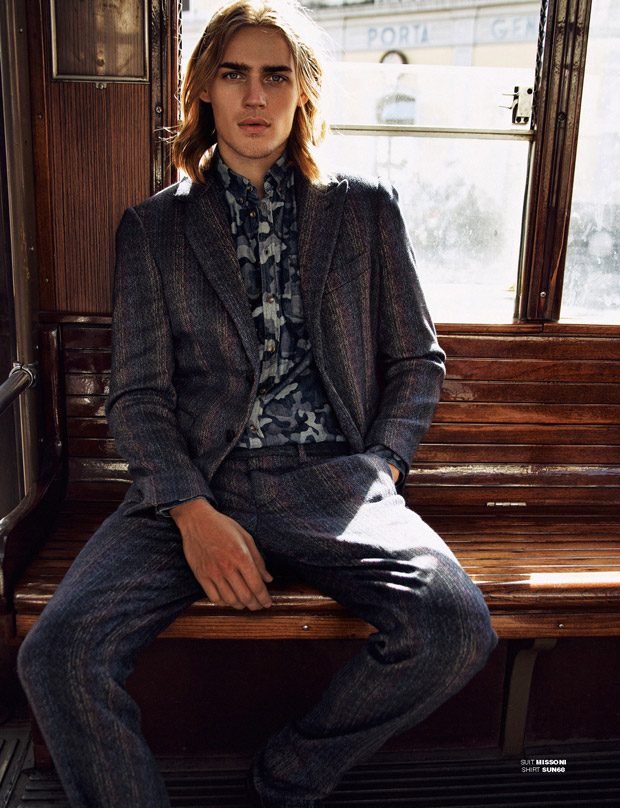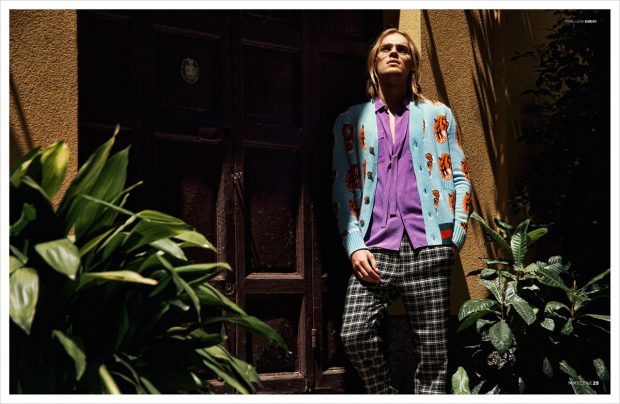 The industry has changed a lot in recent couple of years. In your opinion, did it make modeling job easier or harder on models?
I believe it's different. Obviously the whole social media thing has changed the industry quite a bit. What's better is that it's easier to stay in touch with people now that there is Instagram and Whats-app, etc.
So, how often do you check your social media accounts?
Too much!
You have very interesting instagram, we noticed that u had great time in Bahamas this summer, swimming with sharks and with pigs, what was more fun? What else Ton Heukels does to unwind?
I play a lot of guitar and piano, Maybe too much if you ask the neighbours, and i love to snowboard. Im also really lazy, so I can spend the whole day on the couch watching Netflix as well!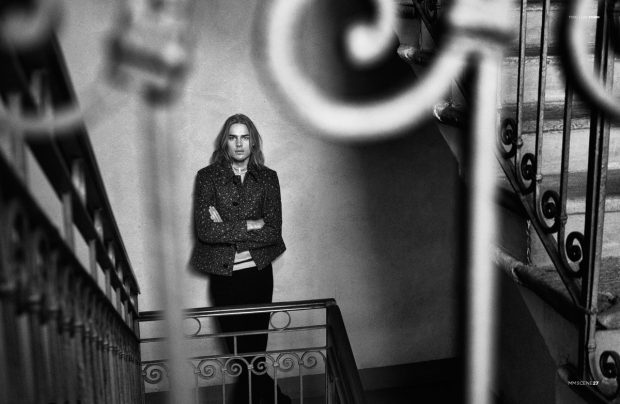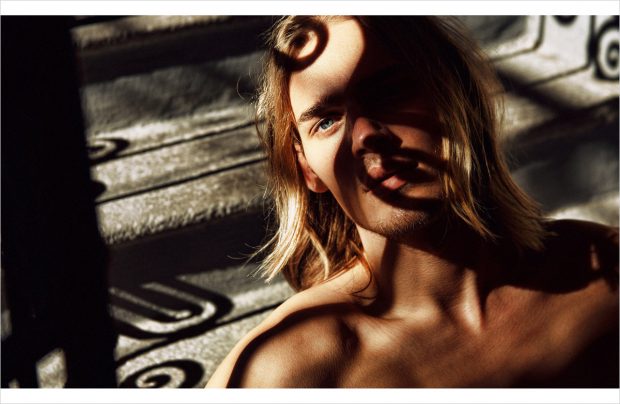 Describe your personal style
Comfortable! Comfort beats style anytime!
How do you stay in shape?
I try to work out when I'm home, but with all the chocolate and candies I eat I'm not sure if it helps.
Your tip for taking the best photo?
Smile!
Do you have a philosophy that you live by?
If you think you're too small to make a difference, try to sleep with a mosquito in the room.
To keep up with Ton, his work and travels follow his Instagram @therealtonheukels
Photographer: Igor Cvoro
Stylist: Emily Lee
Grooming: Giuseppe Lorusso at Closeup Milano Using Bumble and Bumble
Model: Ton Heukels at Elite
Stylist Assistant: Michael Ceglia
Casting Director: Zarko Davinic

Missed any of our previous issues? Check out MMSCENE magazine print and web store.