While our July 2016 edition is fronted by one of modelling scene's top models ALESSIO POZZI the rest of MMSCENE Magazine brings a slew of the most promising names in the industry posing in coveted pieces from Summer 2016 collection. With Fall Winter 2016 collections just around the corner we were excited to present some of our favourite looks through vision of talented illustrator Filikh Raja who showed us his take on labels such as Versace, Les Hommes, Daks and Prada. In addition to Iasonas posing for those FW16 visuals we also have the promising Thomas photographed by Denis Golonka in our first Fall 2016 story.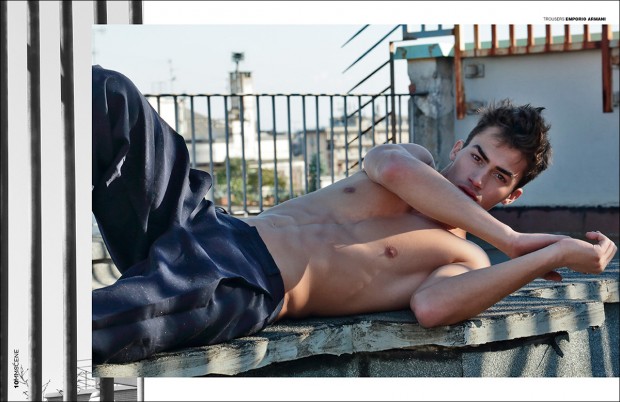 Elsewhere in our July outing thanks to our contributors we are once again showcasing talent from around the globe. Joining our contributors is also the celebrated fashion photographer Philip Riches who worked on a striking portrait series with the up and coming Ludvig styled in denim with elegant ease by Alex Van Der Steen. Denim is once again our focus where with a shoot by Belgrade based photographer Dragan Mandic and writer Joe Tan we explore the history of the blue jean.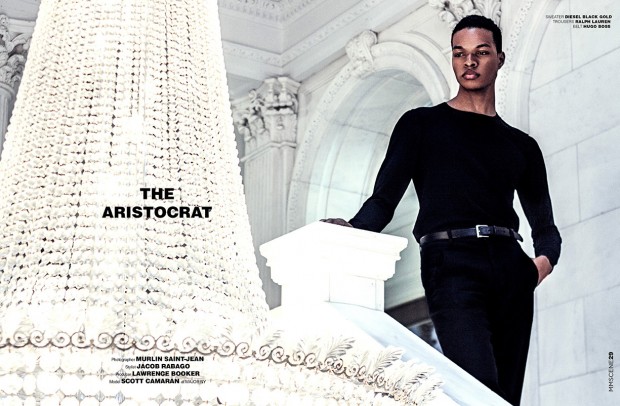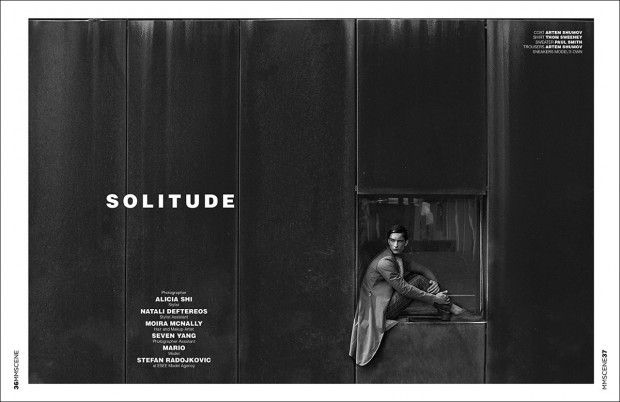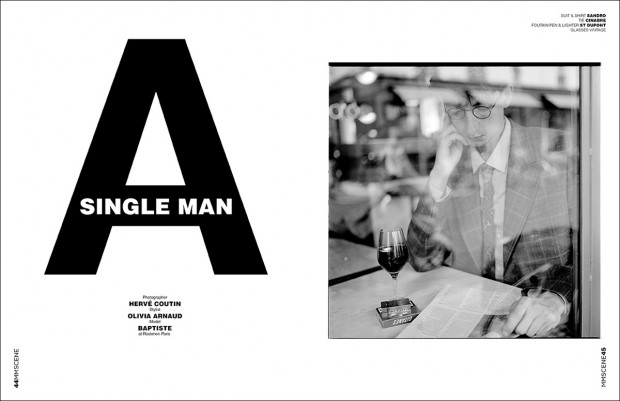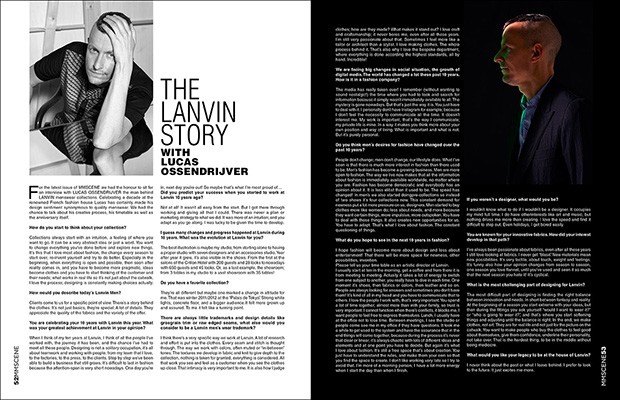 Taking back his spot in MMSCENE is viral video sensation Filip Timotijevic, top model whose posing skills on a shoot were viewed more than thirty million times beating the likes of Coco Rocha, Filip was photographed in Asia with a styling celebrating the modern colour block. Furthermore we had the honour to sit down for an interview with Lucas Ossendrijver who is just celebrating his 10 year anniversary as the head of LANVIN Menswear.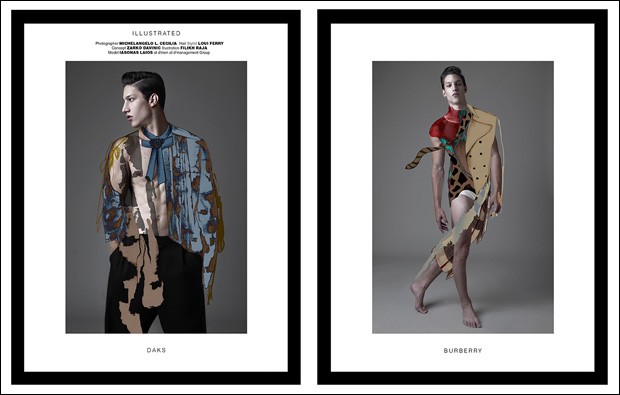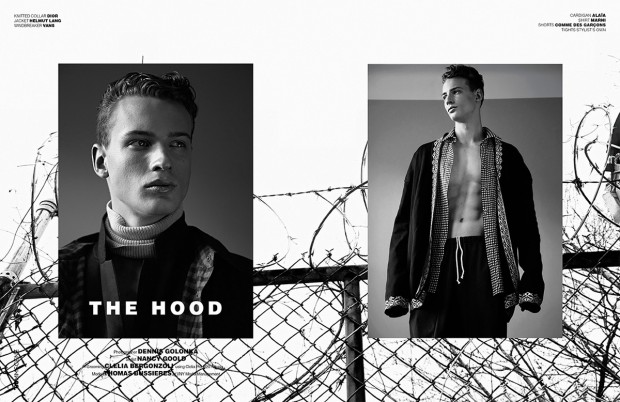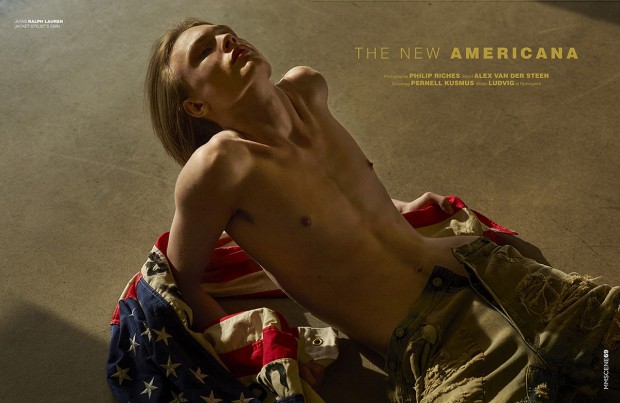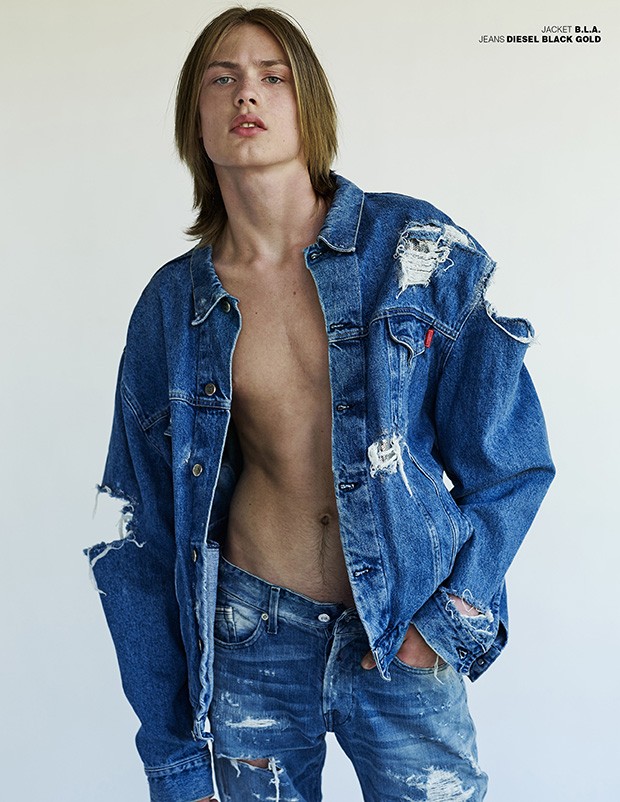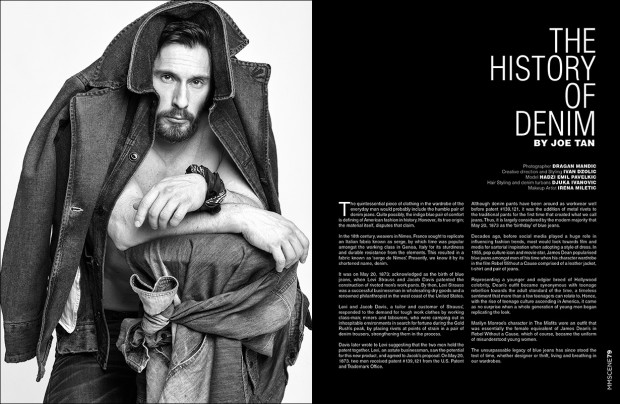 Last but not least in our regular MODEL TALK section we sit down for an interview with handsome Icelander Orri Helgason photographed in Los Angeles, while model Benson Ann went onto adventure with our team to Bali, where we worked on a shoot at the breath-taking Ungasan Clifftop Resort.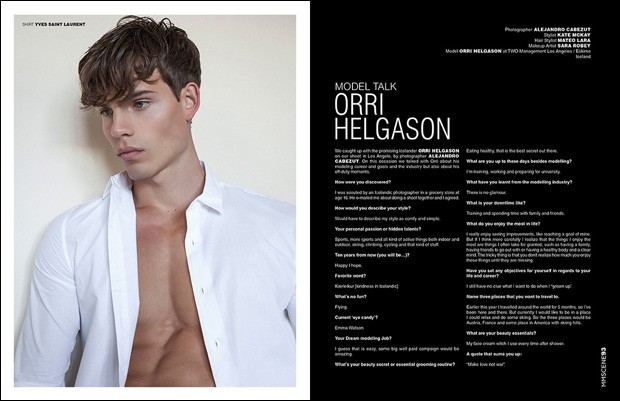 We wrap up this issue presenting the best of summer collections we are already seeing the SS17 trends ready to hit the European runways. The talk of a new fashion system has put a question mark over the current fashion week set up, however what is certain the hard working models will still be an integral part of the set up. Jumping back to the beginning of the issue and our cover star, a true example of a hard working model with a great attitude is our cover star, so do not miss his note worthy interview.
Photographers: Marco Marezza, Alejandro Cabezut, Michelangelo L. Cecilia, Alicia Shi, Hervé Coutin, Fadli Rahman, Dennis Golonka, Philip Riches, Dragan Mandic, Luo Jie, Murlin Saint-Jean
Stylists: Giorgio Ammirabile, Kate McKay, Natali Deftereos, Olivia Arnaud, Randolph Tan, Nancy Goold, Alex van der Steen, Ivan Dzolic, Elvis Hwang, Jacob Rabago