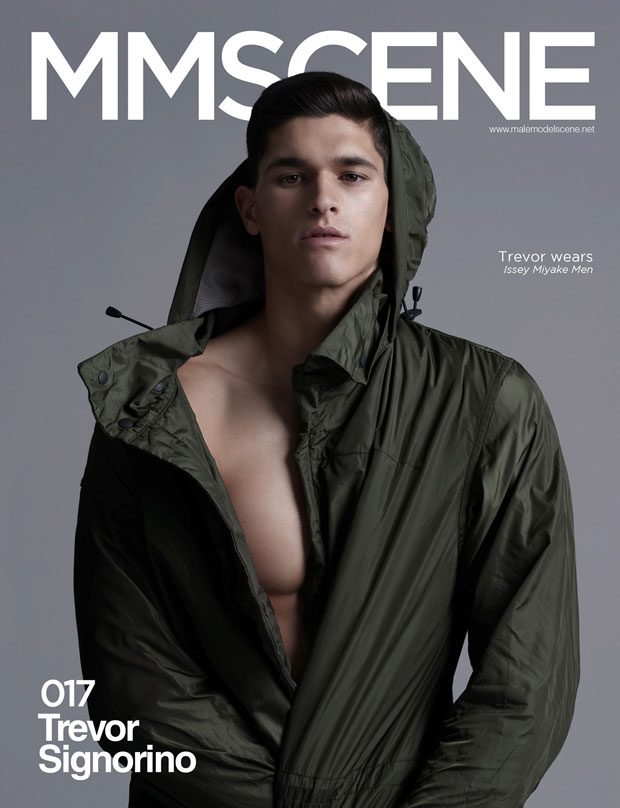 Our August 2017 issue of MMSCENE is OUT NOW (in PRINT and DIGITAL) starring supermodel TREVOR SIGNORINO and in our first double cover issue three breakthrough stars of SOUL ARTIST MANAGEMENT – CONOR FAY, VITOR MELO and CARSON ALDRIDGE.
See and find out more about the new issue in the Editor's Letter from the magazine by our Editor In Chief Zarko Davinic.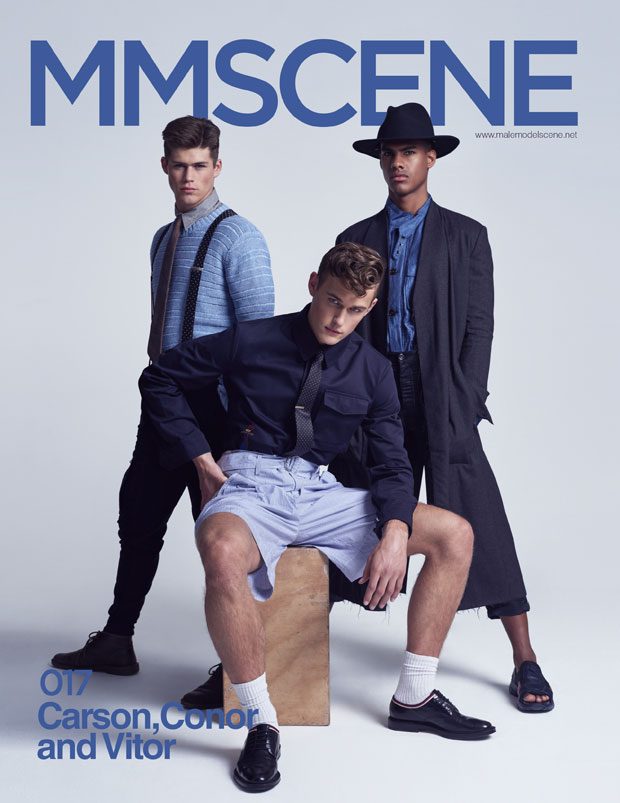 When it came to creating MMSCENE I always wanted it to truly reflect the spirit of the web page which gave birth to the magazine, our happily to say notable Male Model Scene. Thus my cover choices have always been models which you can sense are to reshape the scene, or have already left their own mark on the modelling industry. What made me more than happy when it came to planning this issue is our reunion with Kosmas Pavlos a photographer who is one of a few to embody a personality of a model in his timeless portraits like nobody else. Kosmas is also part of this industry as one of the most dedicated model agents in the business. Yet while I know Kosmas and his work since I started working at D'SCENE ten years ago, to this day he never lost his enthusiasm and quest for perfection whether it was working with models as an agent or as a photographer.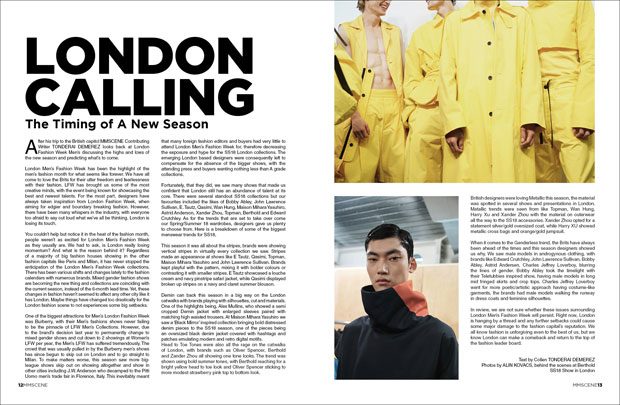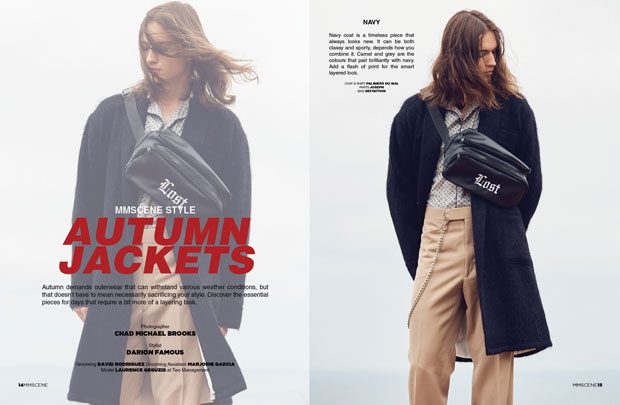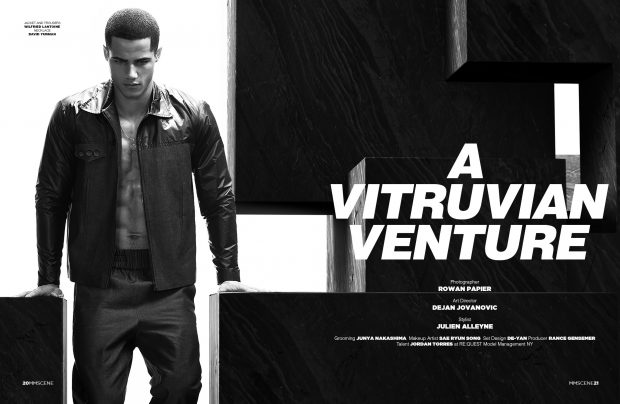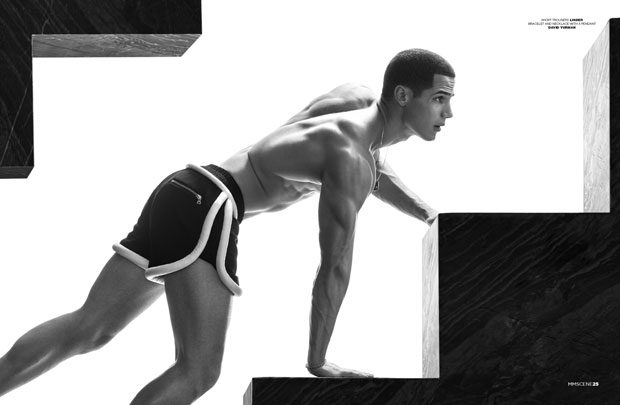 Together with Kosmas we selected the most perfect trio for our fresh faces cover, while Mr Trevor Signorino got his solo cover for our first ever double cover of MMSCENE. Trevor is one of those few models who masterfully balance between fitness and fashion model. While the business is incredibly unfriendly to models anywhere above the sample size, the remarkably fit Trevor has carved an incredible career working for top brands and becoming face of labels and their fragrances such as Versace. Joining him for the shoot was the strikingly handsome Bertold Zahoran, who was the perfect choice to wrap our NYC session. When it came to guys who managed to go against the drawbacks of the sample size, the August issue also features the hunky 'Official Jt' or simply Jordan Torres, a model who also finds the thin line between fitness and fashion and is most likely the most re-grammed hunk on the planet Instagram. JT was on the move for MMSCENE shoot in New York by photographer Rowan Papier and the very talented art director Dejan Jovanovic.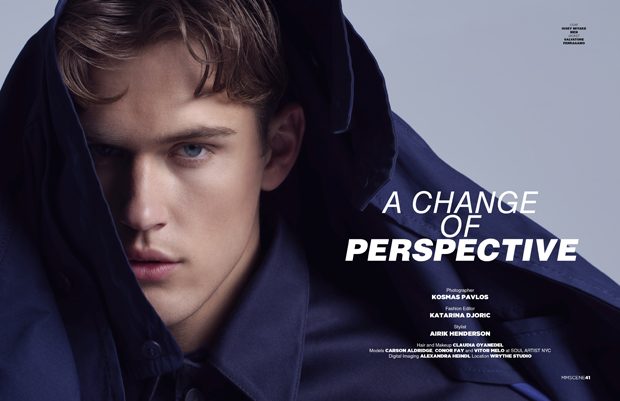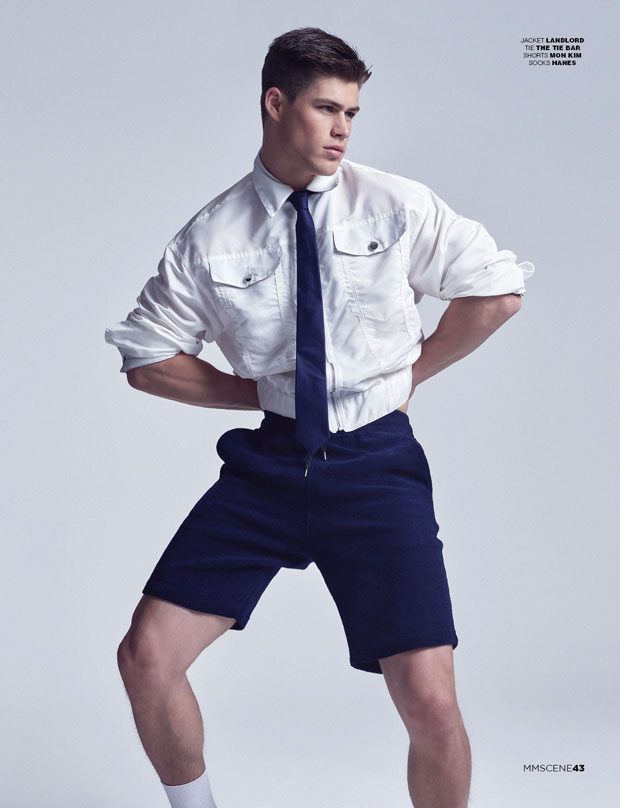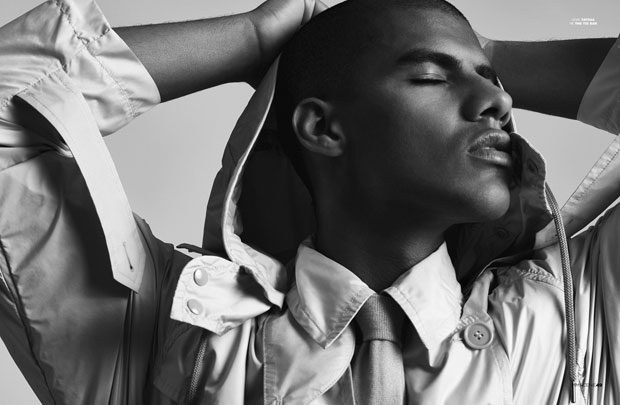 Elsewhere in the issue I was happy to work on another reunion, this time with illustrator Shibo Chen, who I personally believe is a true illustration talent to watch. Shibo who himself is quite a fan of fashion, and even tho he may not notice has developed a serious case of Gucci bug (he's not the only one tho), has prepared for us an unforgettable journey back to the SS18 collections. Shibo has illustrated looks from Gucci, but also Thome Browne and Moschino to name a few. After his shoot with the dreamy Louis Mayhew in the previous issue dazzled our readers, Peter Tamlin took this time to the streets of New York to contribute a night story to remember with top model Chris Moore. Another project from this issue making this an edition full of reunions, Chris starred in MMSCENE's 1st ever portrait series captured over four years ago in Milano. Good to see Chris still going strong in the modelling game! The game itself is the subject of our Deputy Editor Ana Markovic's 'Starting Kit' text, but also our new contributor Quade Au tackles on models and menswear in the 'Pretty Handsome' story. Furthermore Tonderai Demerez is back to pen his vision of London Fashion Week Men's, along with all the highs and lows of the same.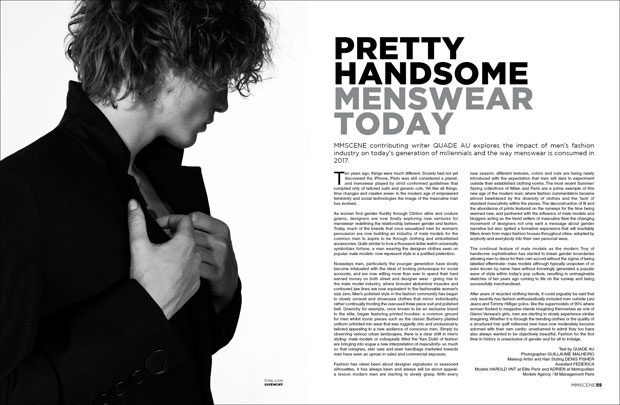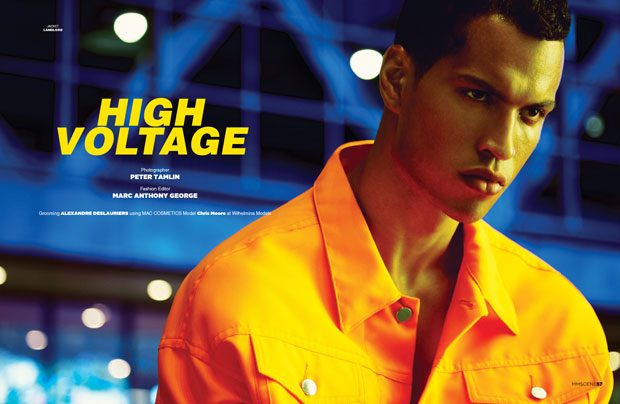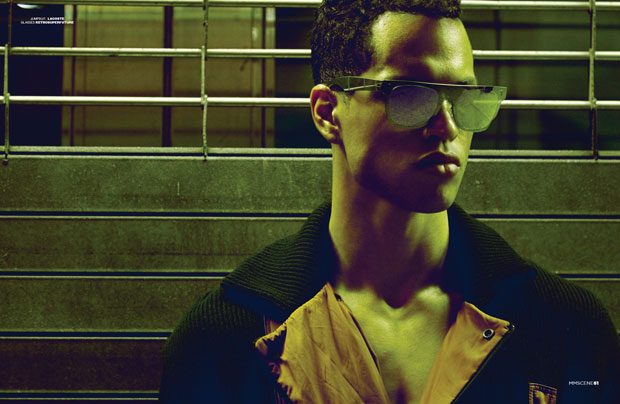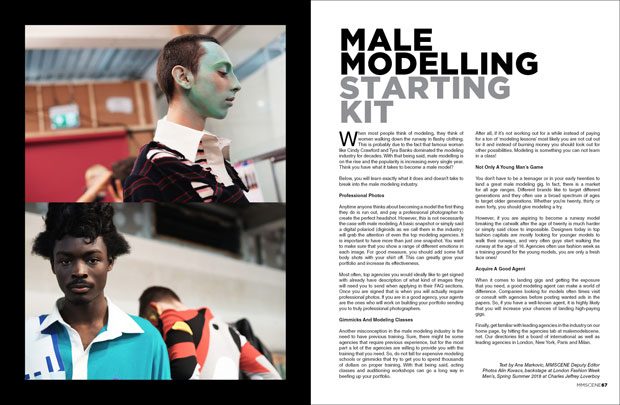 Finally when it comes to the fit guys, Austin Scoggin has the last word, but also I am happy once again to add up another reunion this time with Fashion Designer Boaz van Doornik for his sophomore menswear collection presented at Amsterdam Fashion Week. The talented Doornik was a year ago featured in graduates profiling and interview project by Armando Branco, it is exciting to see this talented young designer staying true to his dreams of an eponymous line. Perhaps, a perfect ending to the selection of these talented models and creatives who I have to thank for helping us shape the August issue of MMSCENE.
Words by D'SCENE Publishing Ltd. Editor In Chief – Zarko Davinic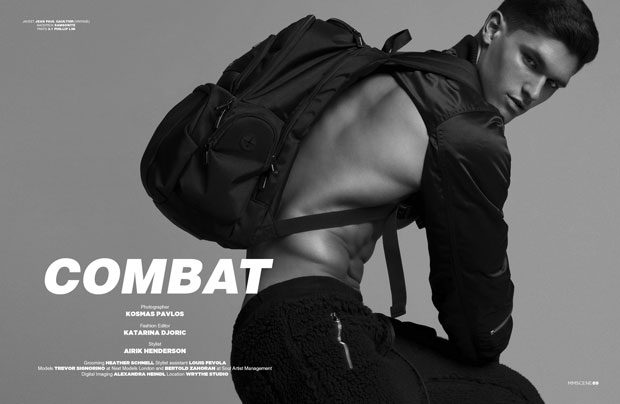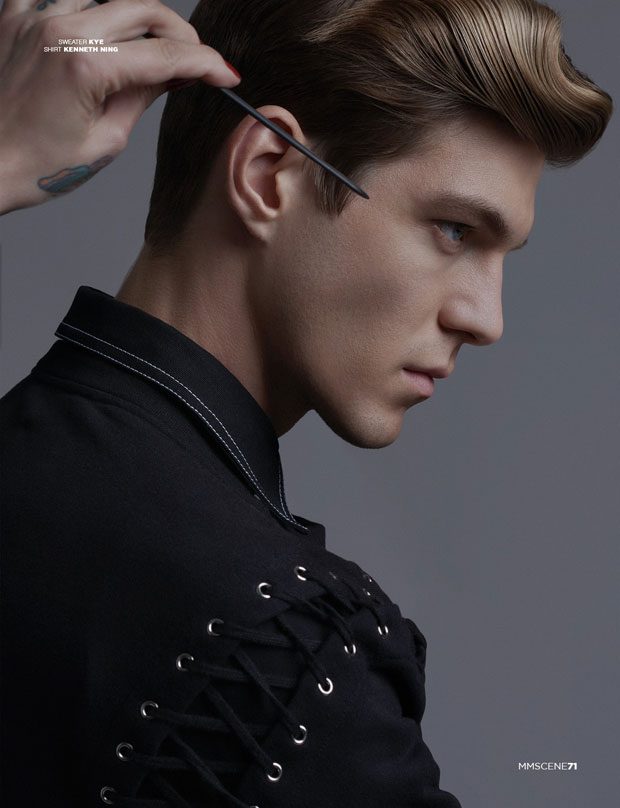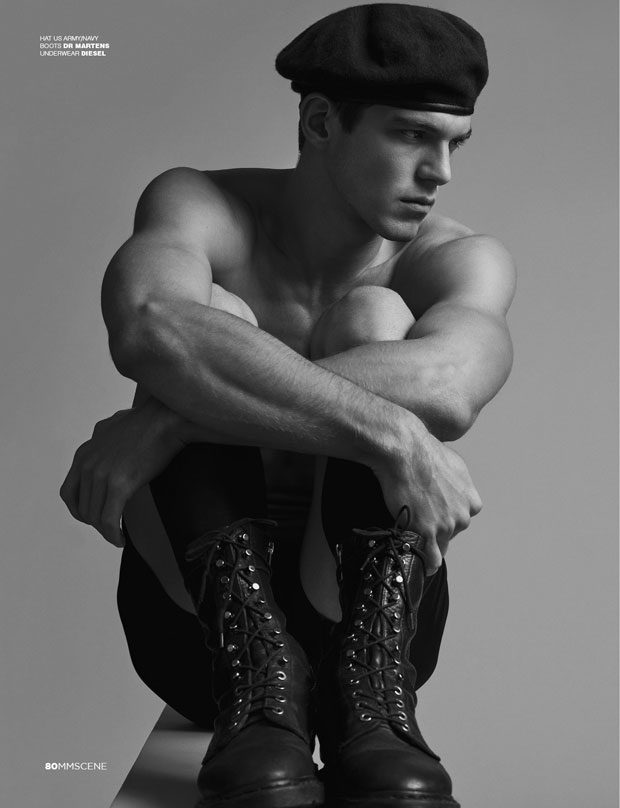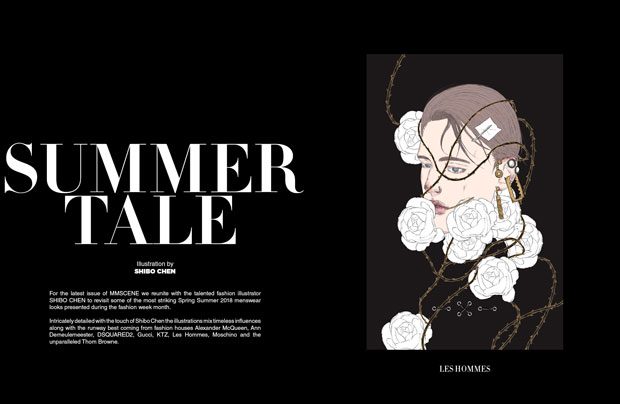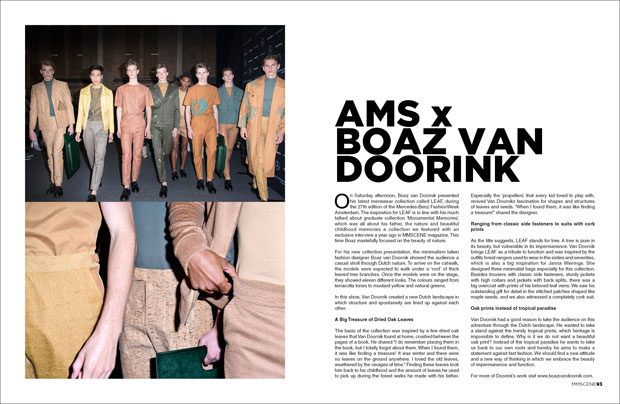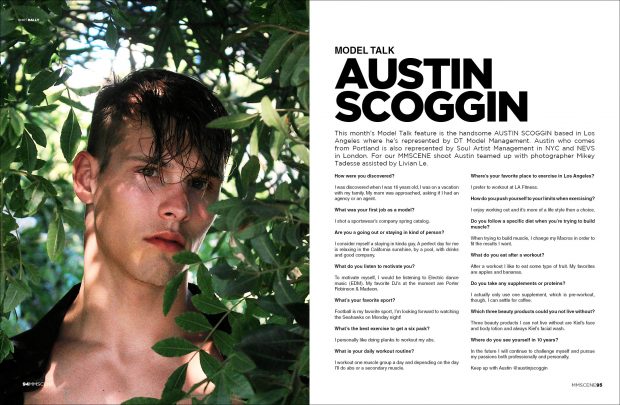 Contributing Photographers Armando Branco, Chad Michael Brooks, Guillhaume Malheiro, Kosmas Pavlos, Mikey Tadesse, Peter Tamlin, Rowan Papier.
Contributing Stylists Airik Henderson, Darion Famous, Julien Alleyne, Marc Anthony George.
Contributing Writers Tonderai Demerez, Quade Au.
Don't miss our digital 1 – year magazine subscription 10 copies – PLUS Issue 016 for every subscription 'till August 5th.