SOPHIE ROUMANS fashion designer, born in 1990, in The Netherlands sits down for an exclusive HKU Graduate spotlight feature by ARMANDO BRANCO in MMSCENE magazine print edition. Sophie is Nominated for Lichting 2017 (AFW) award.
Scroll down for our interview with the promising designer:
What does it mean for you to be a designer?
As a designer I get the opportunity to follow my own fascinations and to research them. I love this part of the process, where I can connect one story to another and translate it into visual work. It means a lot to me to really get into a subject and "breathe" it in for half a year.
What does fashion mean to you ?
For me fashion is the mirror to the society.
Can you tell us something about your current collection ?
My collection is named "The Promise". With my collection I want to tell a story about the contradictory behavior of people due to climate change. Humanity has an influence on its environment and consciously and unconsciously controls the nature surrounding. We force, control and adapt the earth. This way we become the creators but also the demolishers of our own future. The sense of hypocrisy is a phenomenon to overcome for me. If I care for the future of the earth and humanity, am I doing enough to minimize my own ecologic footprint? Am I even allowed to talk critically about this issue for I am a consumer myself as well?
From here I started researching the lifestyles of people who are reducing their ecologic footprint in my immediate area. I found eco-villages and alternative groups. There I got inspired. When you look at my collection, you can see loose shapes being forced into something new. The cords dragging, behind the wearer, leaving their own footprints behind them.
As a fresh faced student I started with making womenswear. Once I was introduced to menswear, I immediately felt like, this is perfect. What attracts me to menswear is probably my own approach to the body of men.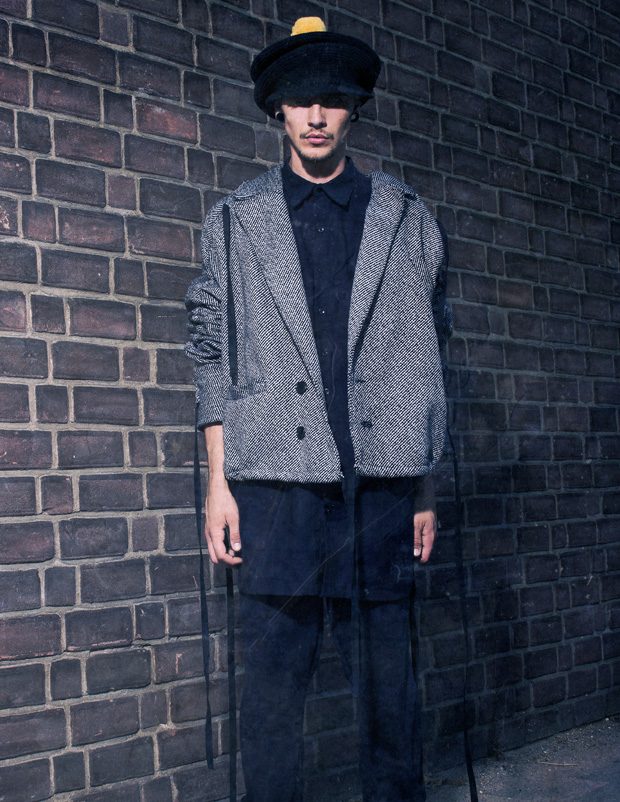 Which obstacles did you face regarding creating this collection?
The story I'm telling has so many layers and opinions. The collection visualizes the discussion I can have with myself due to the complexity of it. Neither side is sacred and there is no 'best option'. So it becomes very personal and hard to tell the complete story in just a few sentences.
Which fashion 'faux pas' should belong to our history (regarding men's fashion) ?
Really don't fancy flip flops with sports socks.
What should every man have in their closet as a fashionable basic ?
Everybody should have the freedom to wear whatever they want. And mainly wear whatever suits your personality! Concerning real basics, I think swim shorts can be very convenient in case of nice weather.
What will the future hold for the fashion-industry?
Sustainability and circularity will be the next standard.
What will the future hold for you ?
Hope to get more experience and work at a menswear designer label. I'm looking forward to develop myself further and to collaborate with interesting people
For more of Sophie's work visit www.sophieroumans.com, or instagram @sph.rmns
Photography concept & interview by Armando Branco
Hair Stylist Patricia van Heumen for Aveda at Angelique Hoorn Management
Makeup Artist Marije Koelewijn for Ellis Faas Cosmetics at Angelique Hoorn management
Models by FIC Model Mngmt: Daa, Rutger, Jess, Tuyk, Ian, and Martin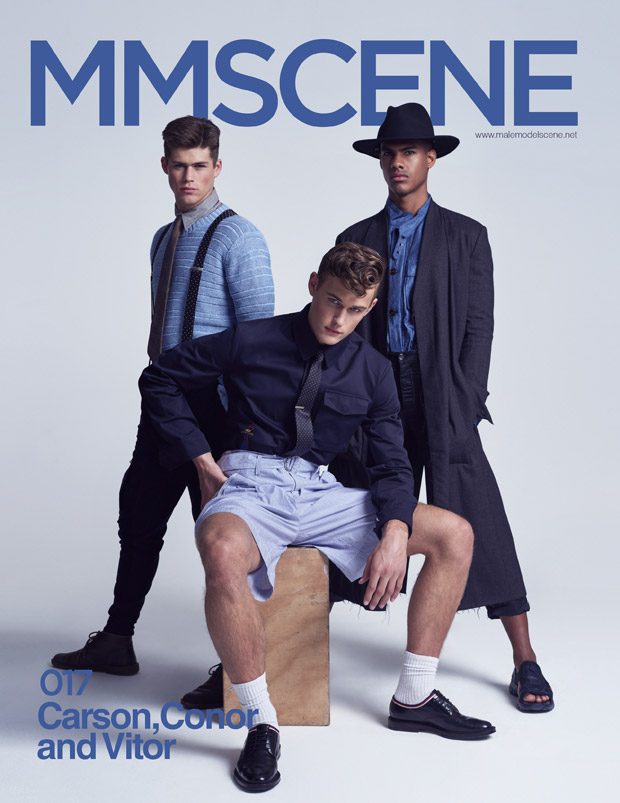 Originally published in MMSCENE Issue 017 – available now in print and digital.