Fashion house AMIRI presented its Pre-Spring 2024 campaign – a vivid vision of Americana unfolds against the backdrop of the iconic Stahl House, Case Study House nº22, nestled above the sprawling LA skyline. Conceived by Mike Amiri and lensed by the talented Hart Lëshkina, this campaign captures the essence of American youth culture across diverse epochs, where dreamers, musicians, and muses come together in improvised jam sessions and late-night listening parties.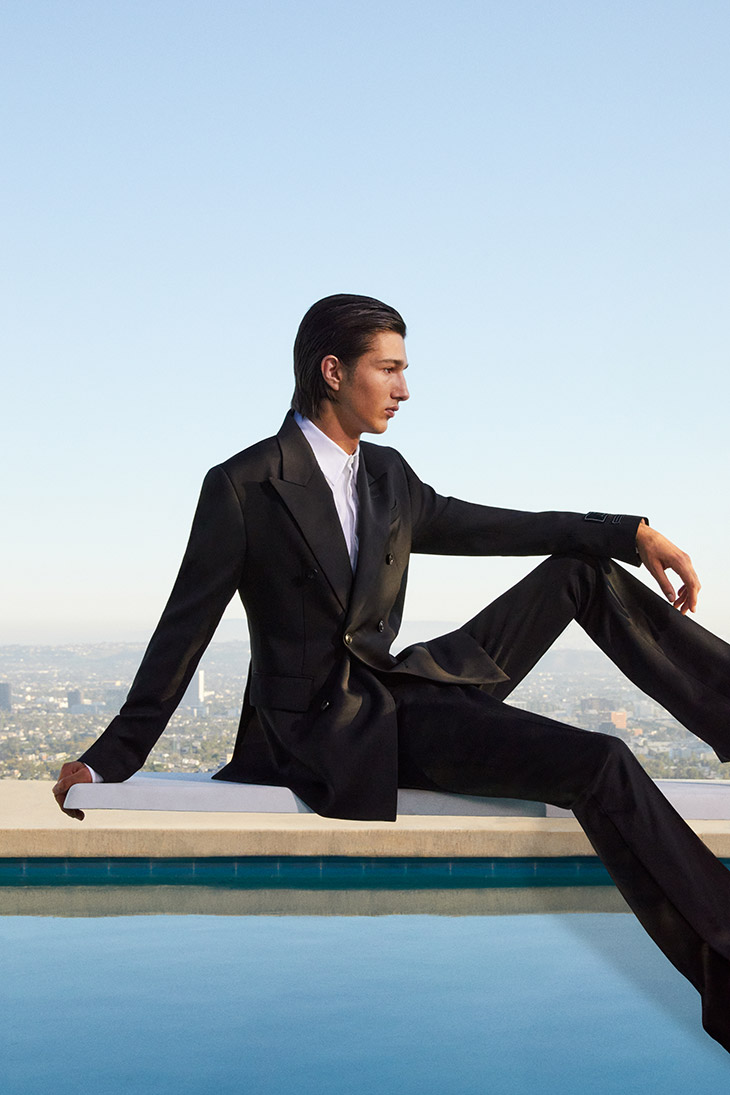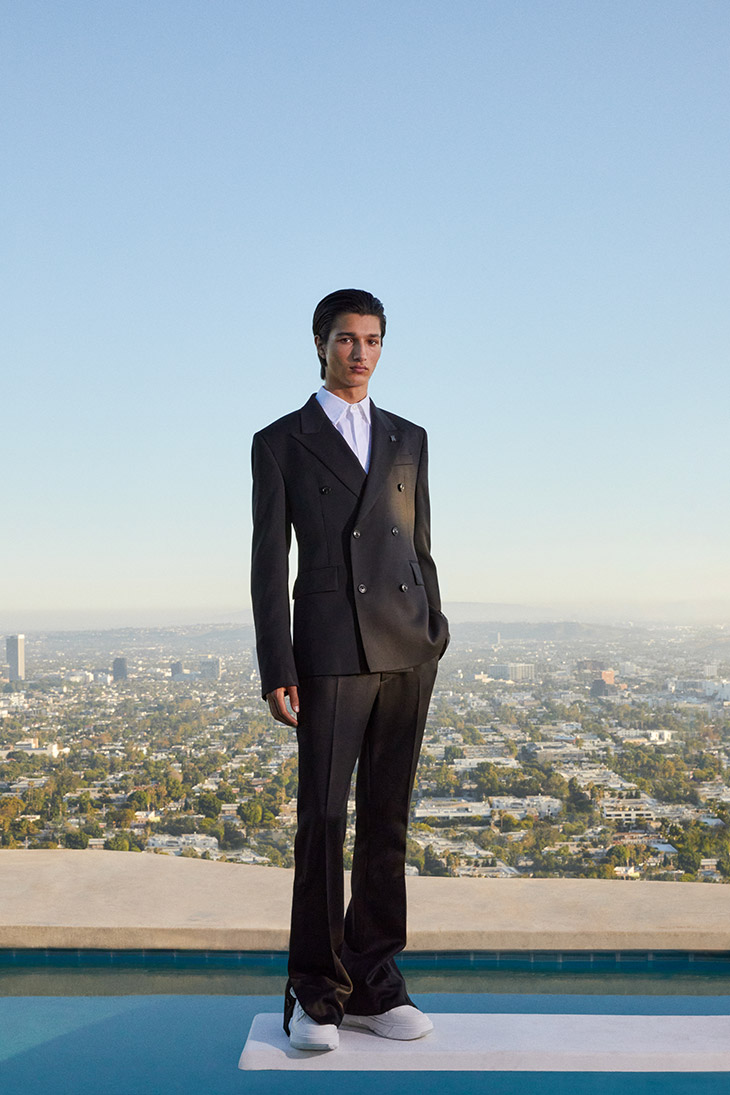 Under the LA's night sky, a soul-stirring palette of rich champagne, deep yellow, forest green, and black hues pulsates with a liberating energy. These colors dance across sophisticated textures, creating a rhythmic harmony. The scene evokes the clandestine ambiance of underground jazz bars with mid-century champagne glasses and ephemeral cigarette smoke illustrations. Relaxed silhouettes echo a contemporary tempo, as faux fur outerwear graces shoulders, layered shirting exudes creative impulse, and the classic baseball shirt undergoes a transformative revival in bandana jacquard denim. House emblems such as bandana, tie-dye, paisley, star, and houndstooth converge with artisanal details, offering a jubilant nod to customization. Knitted Polka Dots and trompe l'oeil bleached-out stripes add depth, resembling sun-aged distress with a three-dimensional twist.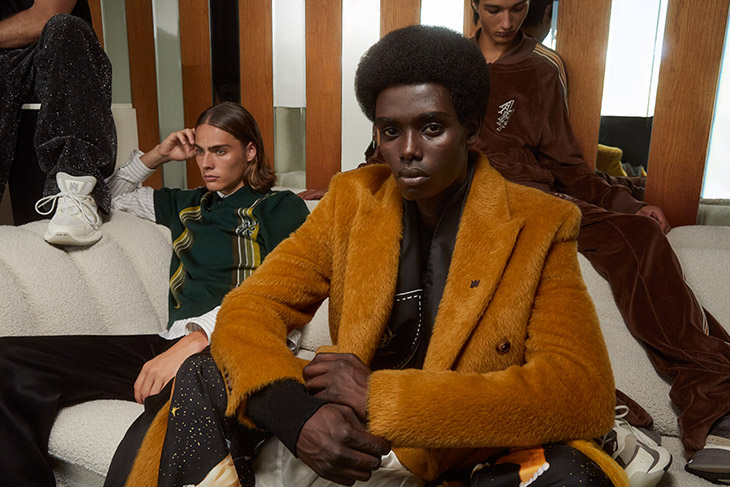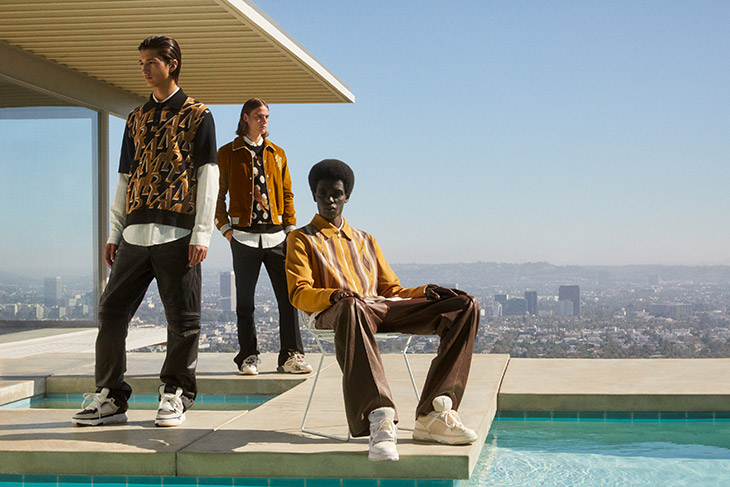 As the morning sun ascends, a sense of weightless ease pervades the scene, embodied by deconstructed workwear ensembles and voluminous denim silhouettes. Embracing a vintage sensibility, denim takes center stage, treated, distressed, and adorned with individual flourishes. The MA Runner emerges as a contemporary icon, an exaggerated homage to 90s running shoes, featuring leather and mesh uppers resting on chunky rubber soles, fusing technical know-how with everyday sophistication.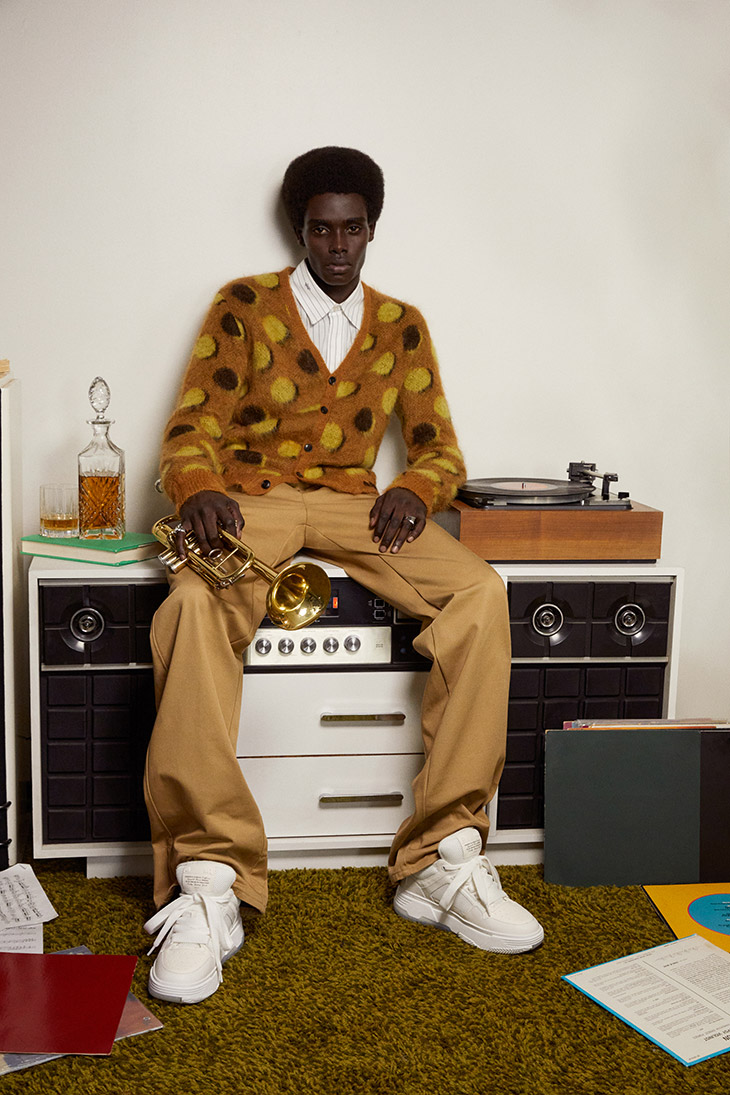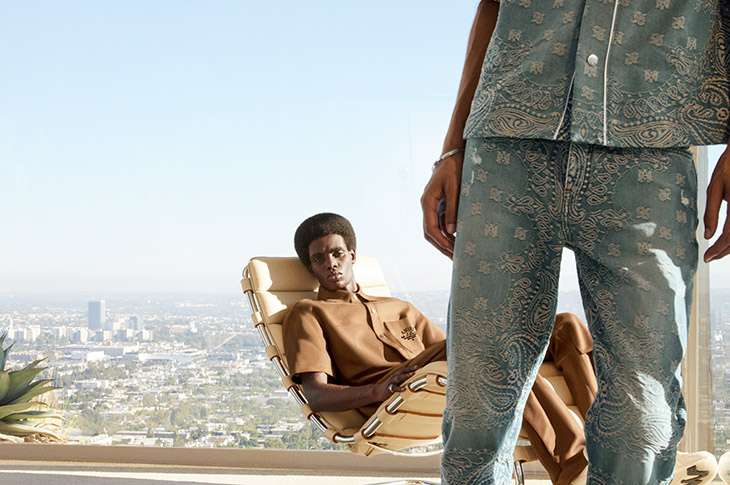 The campaign also highlights AMIRI's contemporary take on tailoring, unveiling a new capsule collection against the backdrop of a sunlit poolside scene. Traditional notions of formality are reimagined, presenting a series of new classics. Double-breasted tailored silhouettes, streamlined through a West Coast-inspired lens, bring a refined sense of performance to the fore, underscoring the collection's overarching theme of modern sophistication.