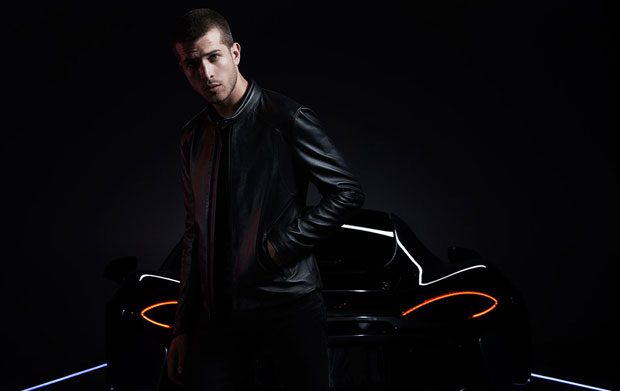 Belstaff has collaborated with McLaren on a driver-inspired outerwear and utility pieces capsule collection. Bringing beauty to purpose and function to style, the collection features clean lines and simple silhouettes, allowing innovative detail to subtly define.
Belstaff and McLaren might, to some, not seem the most obvious of partnerships, but "obvious" rarely leads to "extraordinary", and when creating this collaborative capsule of driver-inspired clothing, extraordinary is exactly what we wanted. To us, it always felt a very natural fit: two iconic British brands, with global profiles and a shared belief in the importance of innovation and design – and innovation in design. With this shared belief came shared values, and it was crucial that we stayed true to these, from the big picture right down to the fine detail – even in the naming of the range. Individual ID plates are features of both brands, from Trialmaster jackets to road-ready race cars so, to underscore this similarity, we decided to take inspiration from McLaren's product naming conventions. It's just one component of the considered approach that runs through each and every piece. – from Belstaff
Shop the collection here.


Discover more after the jump: